If I told you to picture China, what would be the first thing that comes to mind? Conjuring up a piece of imagery for the land you've never visited is hardly an effortless task. As one of those elusive destinations, visiting China always seemed just out of reach.
Far from drab scenery, you would instead be captivated by the vibrant beauty of sprawling Chinese landscapes. Each sight possessing an untenable rustic charm in their way, these eight surreal landscapes almost feel like a Dali painting come to life.
Word of caution: unless you'd prefer to spend a holiday jostling with teeming crowds, it would be best to embark on your travels in a week. Wait till the Chinese Golden Week Celebrations are over on the 7th of October.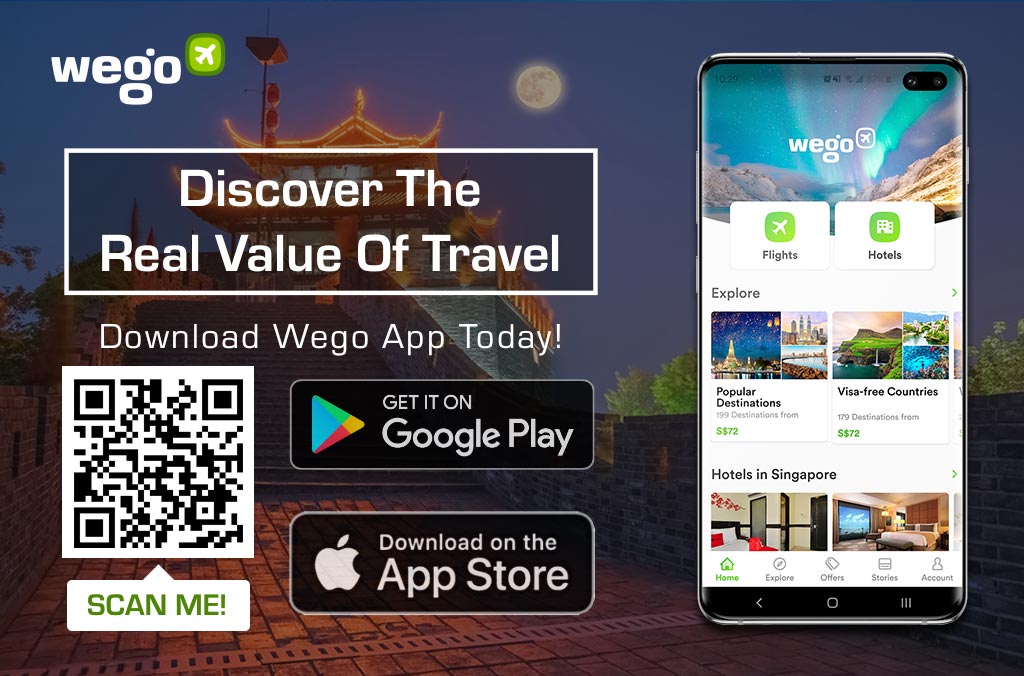 Wensu Grand Canyon, Xinjiang
Asia's equivalent of the acclaimed Grand Canyon in Arizona stands its own ground. It formed naturally after persistent erosion by wind and rain. A kaleidoscope whirl of salt domes and rocks await you, bleeding different shades of earthy red.
It is recognized as a World Natural Heritage in Tianshan and considered the most magnificent rock salt Karst geological wonder in China.
Yangshuo, Guangxi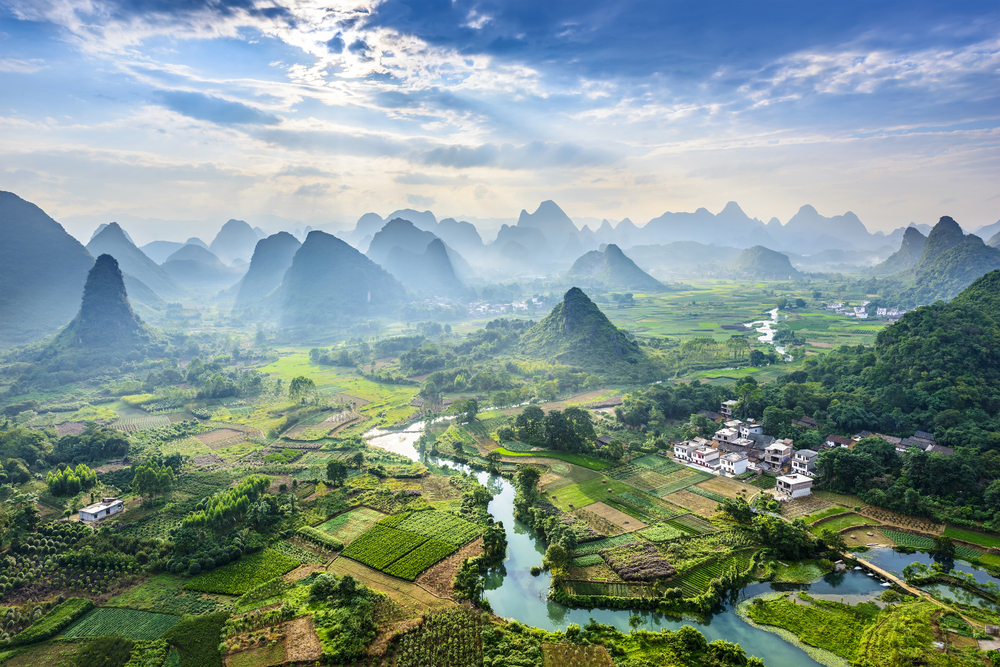 It is a verdant town that has the best of both worlds. On one hand, the surrounding countryside exudes tranquillity, and yet, Yangshuo itself is a haven for adrenaline lovers. Rock climbing or hiking up Moon Hill, you name it!
Surrounded by valleys and dotted with rice paddies, awe-inspiring views are galore. To switch things up, you could even opt for a relaxing cruise downstream.
Jiuzhaigou, Sichuan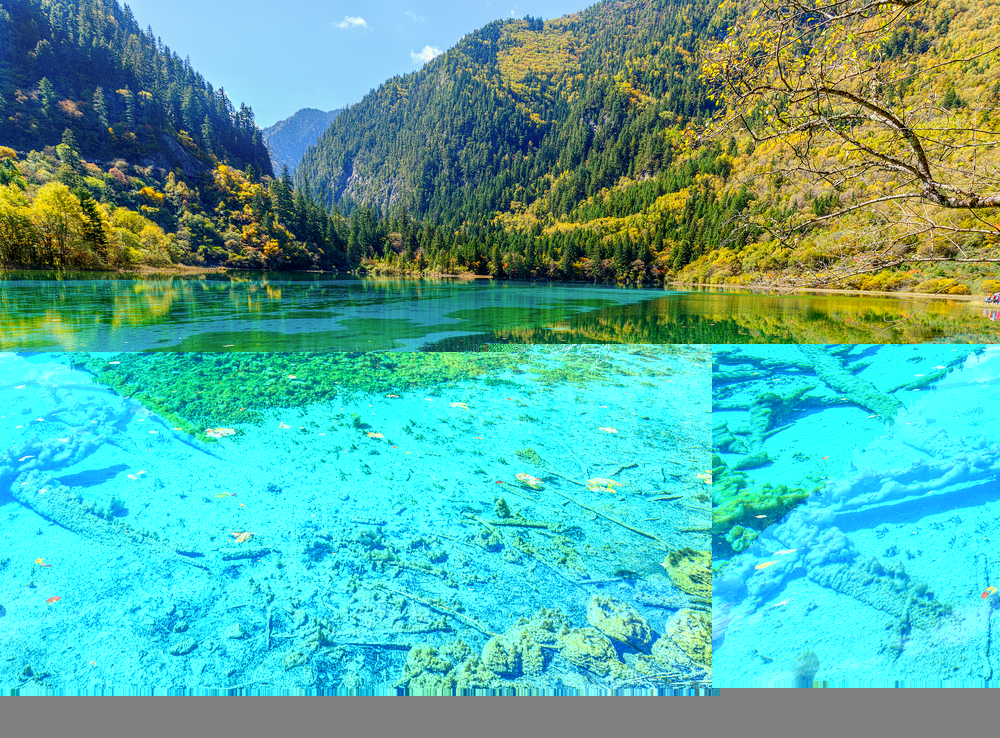 No, this is not a picture of the Canadian Rockies. This turquoise gem of a lake is framed by thunderous falls, imposing mountain peaks and luscious greenery. As it is untouched by pollution, it offers a rare glimpse into the beauty of natural China.
Like a chameleon, the glimmering pool often changes colour because of algae and calcified rocks. During autumn, the changing leaves are reflected in the lake, making for a visionary masterpiece.
Zhangye Danxia Landform, Gansu
Akin to Peru's Rainbow Mountains, China boasts a geological marvel of its own. The vibrant hues that bleed out of the rock formations are a result of exposure to the desert climate and gradual erosion.
Labelled a UNESCO World Heritage Site in 2010, the psychedelic sandstone ridges of Danxia have enthralled visitors for years.
Zhangjiajie National Forest Park, Hunan
The myriad of about 3000 "floating" stone columns, and the surreal star, 3,544 ft Sky Column is known as the famed backdrop of the 2009 Oscar-Winning Film Avatar.
Unique only to China, these wondrous gravity-defying structures are home to a flourishing ecosystem, including endangered animals such as the Chinese water deer.
Mount Fanjing, Guizhou
Usually shrouded in a dense layer of fog, this rock formation is a mystery at best. Fanjingshan, which means "Buddhist tranquillity" in Chinese, is a haven for Buddhist pilgrims around the world.
The sacred temples sit among the mountains and visitors are treated to mesmerizing views from one of three peaks open to summit.
Mount Emei, Sichuan
The spellbinding landscape plays second fiddle to its title as one of the Four Sacred Buddhist Mountains in China. The monasteries here point to the roots of Buddhism's blossoming in China and is also a hotspot for pilgrims today.
Hikers are aplenty, with many waiting with bated breath to complete their ascent to the Golden Summit, to pray for good fortune.
Longji Rice Terraces, Guangxi
Longji – "Dragons Back" in Chinese, though beautiful all year round, autumn light casts a distinct golden glow on its scintillating terraces. Be sure to catch the sunrise, where the terraces spring to life amidst a ripe harvest.