This page was last updated on 3 May, 2022.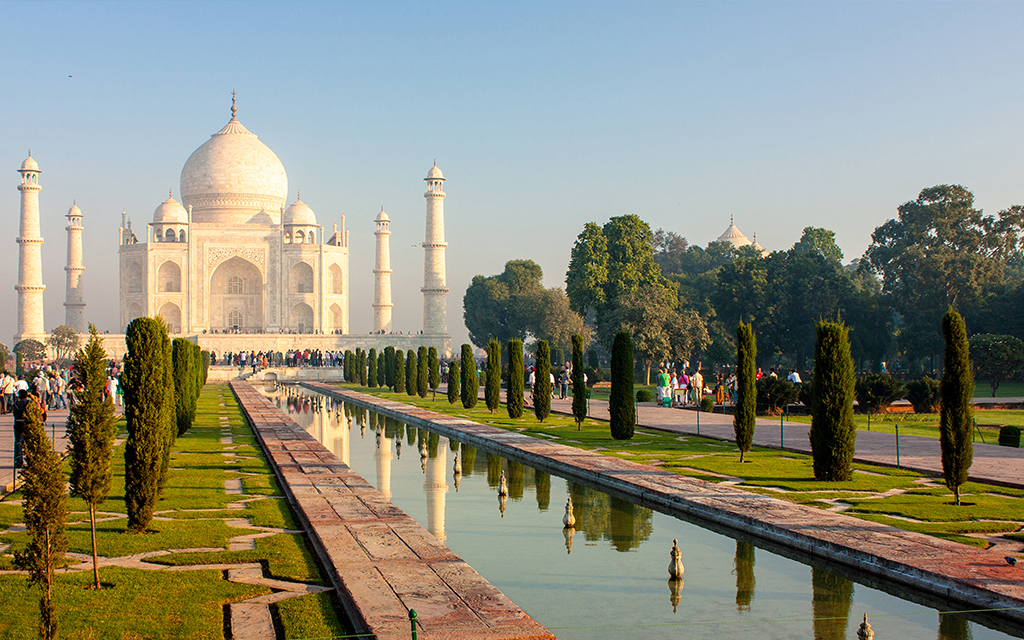 Is India open for visitors?
India is partially open to international visitors. At present, only select categories of travellers may enter.
Who can enter India?
Fully vaccinated travellers can now enter India without having to quarantine. Travellers who have been fully vaccinated with a vaccine approved by India's Ministry of Health and Family Welfare (MoHFW) or the World Health Organisation (WHO) can present their vaccine certificate (either the original or a printed copy) at the point of entry into India.
Unvaccinated travellers can also travel to India without quarantine, provided they follow the COVID-19 testing protocols required at the point of entry.
Meanwhile, the WHO's guidance on the COVID-19 vaccines is available here.
Is India open for international tourism?
India is generally open to international tourism. India has now opened up all categories of tourist visas for international travellers. India is now issuing 5-year e-tourist visas to foreign nationals of 156 countries. Moreover, long-duration 10-year tourist visas are also restored, and all foreign nationals intending to visit India may visit on any visa since most tourist visas have been re-instated.
Is India open for business travellers?
Yes, those entering India for business purposes can apply for an e-Business visa which is available for multiple stays of upto 180 days for 1 year from the date of issue.
What are India's vaccine requirements?
It is generally possible to enter India without being fully vaccinated. However, non or partially vaccinated travellers coming from countries that are not on the list of countries/regions that are eligible to upload their primary vaccination certificate will need to follow additional measures.
Travellers from countries that provide quarantine-free entry to Indians will ONLY be allowed to upload their Covid-19 vaccination certificate instead of the RT-PCR negative test report. Currently, there are 107 countries eligible for this requirement. You can get a complete list of the eligible countries from here.
List of approved COVID-19 vaccines
The Drugs Controller General of India (DCGI) has approved the following four vaccines for emergency use in the country:
Covishield/AstraZeneca
Covaxin
Sputnik V
Moderna
Corbevax
Covovax
ZyCoV-D
Janssen
Please visit the Government of India Vaccination Website for more information on the vaccination programme.
What are India's testing and quarantine requirements?
Testing and screening procedures
A negative COVID-19 RT-PCR report is no longer a requirement for most travellers. On arrival, the thermal screening will be carried out in respect of all the passengers by the health officials present at the airport. International travellers to India must:
Upload a negative COVID-19 RT-PCR report on the Air Suvidha platform. This test should have been conducted within 72 hrs prior to undertaking the journey. Such PCR tests are not required for individuals who have received their vaccine doses in India.
Alternatively, travellers can also upload a certificate of completing full primary vaccination doses of COVID-19 vaccination. (Only applicable to fully vaccinated arrivals from countries that have an agreement with India to mutually recognize vaccine certificates).
A sub-section (2% of the total passengers in the flight) shall undergo random post-arrival testing at the airport on arrival.
Passengers who are symptomatic during screening will be immediately isolated and taken to a medical facility as per health protocol. If tested positive, their contacts shall be identified and managed as per laid down protocols. Contacts of the suspected cases are the co-passengers seated in the same row, 3 rows in front and 3 rows behind, along with identified cabin crew.
Source: Ministry of Health and Family Welfare, India (MoHFW)
Quarantine procedure
The government of India has also relaxed the home quarantine and testing in quarantine requirements. India has relaxed mandatory quarantine requirements since February 2022. The seven-day mandatory quarantine has been scrapped for international travellers as per the new guidelines. Instead, India's health authorities now recommend self-monitoring for 14 days for any COVID-19 symptoms.
Please note that some states in India may have quarantine requirements in place, which may differ between states. We advise you to follow the advice of the local authorities.
Additional entry requirements
Air Suvidha
All travellers to India should submit a self-declaration form on the online 'Air Suvidha' platform before their scheduled travel. The Ministry of Health and Welfare has stated that COVID-19 vaccination certificates can be uploaded in place of a negative COVID-19 RT-PCR report for eligible travellers.
The following documents are required while filling up the self-declaration form on the Air Suvidha Portal:
Copy of passport
Negative RT-PCR test certificate conducted within 72 hours of departure
Vaccination certificate
While submitting the self-declaration form on Air Suvidha, travellers will also need to include 14 days of travel details, a negative COVID-19 RT-PCR report or a COVID-19 vaccination certificate and an undertaking stating that they agree to abide by the decision of the appropriate government authority to undergo home quarantine/self-health monitoring, if warranted.
You can register on the Air Suvidha portal here.
Passport validity
Travellers are advised to ensure that their passport is valid for a minimum of 180 days at the time of entry into India. The passport must be machine-readable, with 2 blank pages for the visa and valid for a minimum of 180 days at the time of visa application.
Travellers arriving at seaports or land ports
International travellers arriving through seaports/land ports will also have to undergo the same protocol as above, except that facility for online registration is not available for such passengers currently. Such travellers shall submit the self-declaration form to the concerned authorities of the Government of India at seaports/land ports on arrival.
Transiting in India
International passengers are permitted to transit at Indira Gandhi International Airport, India. Passengers may remain in direct transit at the terminal or proceed directly to the departure area, depending upon onward flight timings and the specific airport procedure. Passengers in transit are not allowed to proceed or pass through immigration or customs unless they can fulfil other requisite criteria.
Domestic travel in India
Following are the requirement for domestic travel in India:
Travellers must self-monitor their health and travel only when they have no symptoms related to COVID-19.
Follow COVID-19 appropriate behaviour at all times, including using a face mask, hand hygiene and physical distancing.
Travellers are also advised to download the Arogya Setu app on their smartphones.
If they develop a fever during travel, they shall report their symptoms to the airport authorities.
If they develop symptoms after reaching their final destination, they shall inform the District Surveillance Officer or contact the State/National call centre on 1075.
Sources
https://www.mohfw.gov.in/
https://in.usembassy.gov/covid-19-information/
Data Source: covidcontrols.co