This page was last updated on 14 February 2023.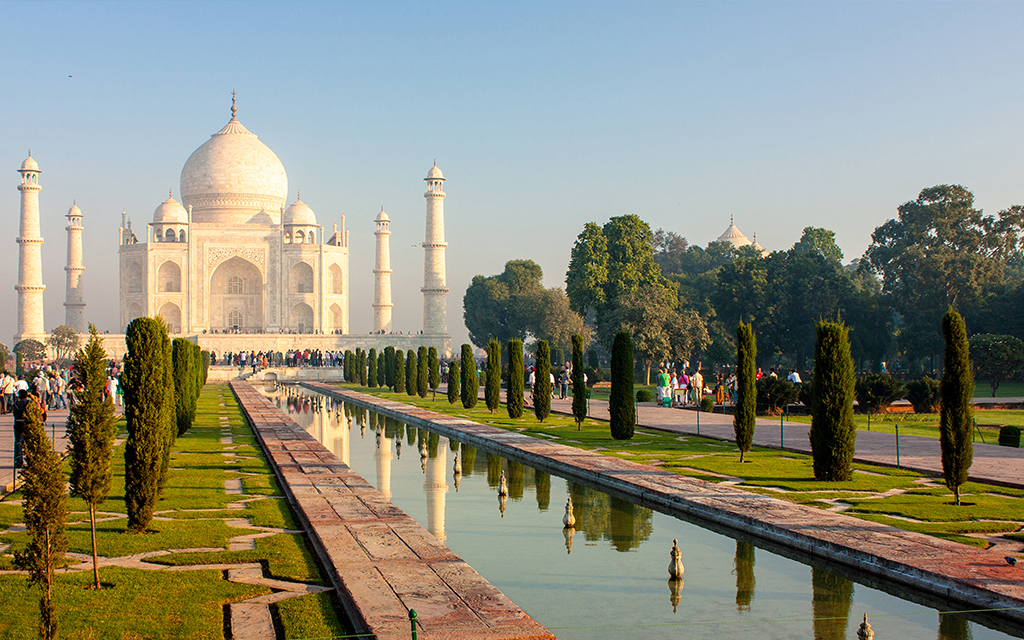 Is India open for visitors?
India is now fully open to international visitors. International travellers, irrespective of their vaccination status, can now enter India without having to quarantine. However, in light of a sudden rise in the covid-19 trajectory in the country, India has now implemented some travel restrictions for international arrivals.
Furthermore, the government has also scrapped the requirement of Air Suvidha for arriving international passengers and presenting a negative PCR test report is NO longer a requirement.
Is India open for international tourism?
India is fully open to international tourism. India has now opened up all categories of tourist visas for international travellers. India is now issuing 5-year e-tourist visas to foreign nationals of 165 countries. Moreover, long-duration 10-year tourist visas are also restored, and all foreign nationals intending to visit India may visit on any visa since most tourist visas have been re-instated.
Is India open for business travellers?
Yes, those entering India for business purposes can apply for an e-Business visa which is available for multiple stays of upto 180 days for 1 year from the date of issue.
What are India's vaccine requirements?
It is generally possible to enter India without being fully vaccinated. Moreover, according to the new guidelines released by the Ministry of Health and Family Welfare (MoHFW), presenting a vaccination certificate is NO longer mandatory.
However, travellers should preferably be fully vaccinated as per the approved primary schedule of vaccination against COVID-19 in their country.
Currently, there are 145 countries whose vaccine certificates are accepted in India. You can get a complete list of the eligible countries from here.
List of approved COVID-19 vaccines
The Drugs Controller General of India (DCGI) has approved the following four vaccines for emergency use in the country:
Covishield/AstraZeneca

Oxford/AstraZeneca:

Vaxzevria

Covaxin
Sputnik V
Sputnik Light
Moderna
Corbevax
Covovax
ZyCoV-D
GEMCOVAC-19
iNCOVACC
Janssen
Source: India – COVID-19 Vaccine Tracker (trackvaccines.org) 
What are India's entry requirements?
As per the guidelines released by India's Ministry of Health and Family Welfare (MoHFW), the following requirements have to be followed by international arrivals to India.
Planning for travel
All travellers should preferably be fully vaccinated as per the approved primary schedule of vaccination against COVID-19 in their country.
During travel
In-flight announcements about the ongoing COVID-19 pandemic, including precautionary measures to be followed (preferable use of masks and following physical distancing), shall be made on flights/travel and at all points of entry.
Any passenger having symptoms of COVID-19 during travel shall be isolated as per standard protocol, i.e. the said passenger should be wearing a mask, isolated and segregated from other passengers in flight/travel and shifted to an isolation facility subsequently for follow-up treatment.
On arrival
De-boarding should be done, ensuring physical distancing.
Thermal screening should be done in respect of all the passengers by the health officials present at the point of entry.
The passengers found to be symptomatic during screening shall be immediately isolated and taken to a designated medical facility as per health protocol, as mentioned above.
The following protocol post arrival shall also be followed:

A sub-section (2% of the total passengers in all incoming international flights) shall undergo random post-arrival testing at the airport on arrival, irrespective of the port of departure.
Such travellers on each flight shall be identified by the concerned airlines (preferably from different countries). They will submit the samples and shall be allowed to leave the airport thereafter.
If such travellers' samples are tested positive, their samples should be further sent for genomic testing at the INSACOG laboratory network.
They shall be treated/isolated as per the laid down standard protocol.

All travellers should self-monitor their health post arrival also shall report to their nearest health facility or call on the National helpline number (1075)/ State Helpline Number in case they have any symptoms suggestive of COVID-19.
Please note that children under 12 years of age are exempted from both pre-departure and post-arrival random testing. However, if found symptomatic for COVID-19 on arrival or during the period of self-monitoring period, they shall undergo testing and be treated as per the laid down protocol.
Visit the Ministry of Health and Family Welfare (MoHFW) webpage for more details.
Transiting in India
International passengers are permitted to transit at Indira Gandhi International Airport, India. Passengers may remain in direct transit at the terminal or proceed directly to the departure area, depending upon onward flight timings and the specific airport procedure. Passengers in transit are not allowed to proceed or pass through immigration or customs unless they can fulfil other requisite criteria.