This article has been reviewed by Wego's editorial team to ensure that the content is up to date & accurate.
Updated June 2023
Laylatul Qadr, also known as Shab Qadr, is one of the most sacred nights in the Islamic calendar, celebrated with great fervor by Muslims around the world. It is a night of immense significance for Muslims as it commemorates the revelation of the Holy Quran to Prophet Muhammad. Observed on an odd night during the last ten days of Ramadan, Laylatul Qadr is considered a night of blessings, forgiveness, and salvation.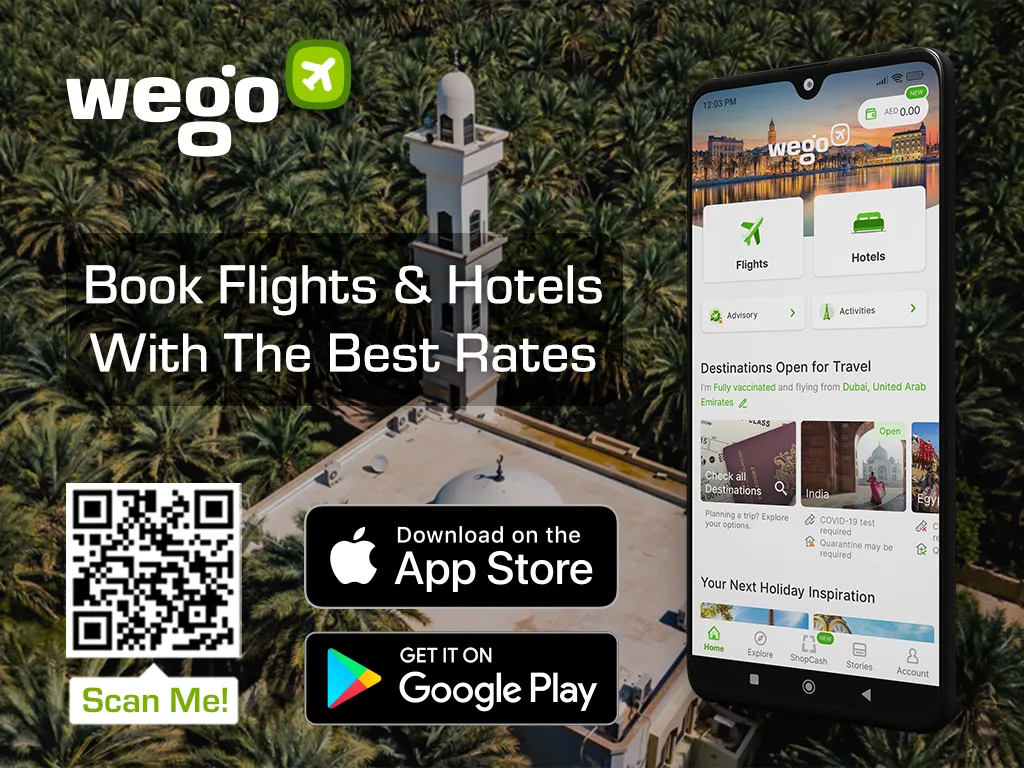 As we near the commemoration of this occasion, here's a guide on how Laylatul Qadr will be observed around the world in 2024.
Laylatul Qadr 2024 
The date of Shab Qadr 2024 holds great significance for Muslims around the world. This momentous night is observed every year on an odd night during the last ten days of the holy month of Ramadan, according to the Islamic faith.
In 2024, Laylatul Qadr is expected to fall on one of the odd nights of the last ten days of Ramadan. The exact date will be determined by the sighting of the moon and the start date of Ramadan, which is predicted to be on 5 April 2024.
Laylatul Qadr observances 
Shab Qadr is a significant event that commemorates the night when Prophet Muhammad received the first verses of the Holy Quran. In the Islamic faith, it is known as the 'Night of Decree', 'Night of Power', 'Night of Value', 'Night of Destiny', or 'Night of Measures'. It is traditionally observed on any odd night during the last ten days of Ramadan and is considered one of the holiest nights of the year.
During these nights, Muslims around the world strive to elevate their spiritual status to the utmost level, as the holy Quran states that praying on Laylatul Qadr nights is better than praying for a thousand months.
Engaging in Qiyam-ul-layl and I'tikaf
During Ramadan, numerous mosques would organize special night prayers known as Qiyam-ul-layl. This is a non-obligatory prayer that is typically held after midnight and can last for 1.5 to 3 hours. Muslims can either perform this prayer collectively at mosques or individually at home.
Aside from engaging in Qiyam-ul-layl, it is common for Muslims to devote their nights exclusively to worshipping Allah, either in mosques or at home. This spiritual retreat is referred to as I'tikaf and is a way for believers to seek a deeper connection with Allah during the holy month of Ramadan.
Reciting Quran and supplications
It is a frequent sight to witness Muslims reciting Quran or Laylatul Qadr dua more frequently during Shab Qadr nights. This recitation is often carried out in mosques, homes, and even workplaces.
Giving donations and charity
Besides giving Zakat, Muslims are enthusiastic about donating and giving to charity on Laylatul Qadr nights. They typically donate through automated systems such as mobile apps or websites.
[Total:

203

Average:

4.5

]