This article has been reviewed by Wego's editorial team to ensure that the content is up to date & accurate.
In a significant development unveiled during the 7th GCC Tourism Ministers Meeting in Oman, it has been officially declared that the capital city of Bahrain, Manama, will assume the title of GCC Tourism Capital in the year 2024, according to a report by Wego. This noteworthy recognition underscores Bahrain's pivotal role in advancing regional collaboration in the tourism sector, facilitating intra-GCC tourism, fostering ties with regional and international tourism bodies, and aligning the tourism industry with sustainable practices of the highest caliber.
Representing the Kingdom of Bahrain in this momentous event, the Minister of Industry and Commerce and Acting Minister of Tourism, Abdulla bin Adel Fakhro, emphasized the meeting's significance as a platform for member nations to exchange insights and experiences in the development of the vital tourism sector. The ultimate objective is to amplify Bahrain's tourism sector's contribution to the nation's GDP and bolster cooperation and coordination among the member states. Furthermore, the meeting delved into crucial subjects, including strategies to expedite the global recovery of the tourism industry, enhancing the agility of Gulf tourism, and preparing for future challenges on the horizon.
Minister Fakhro underscored Bahrain's remarkable achievements and forward-looking initiatives aimed at elevating the tourism landscape. The Kingdom has made substantial investments in infrastructure, sustainability, and environmental standards, positioning Bahrain as an increasingly enticing travel destination, attracting a growing influx of international tourists.
With Manama poised to assume the mantle of Gulf Tourism Capital in 2024, it unequivocally spotlights the city as an imperative stopover for travelers in the Gulf region. Manama boasts a plethora of top-notch tourist attractions, including the Bahrain National Museum, Al Fateh Grand Mosque, Bahrain Fort, Bahrain International Circuit, and the bustling Bab Al Bahrain Souk. Combining its rich historical heritage with modern amenities and a reputation for warm hospitality, Manama is primed to extend a warm welcome to visitors from around the world in the forthcoming year.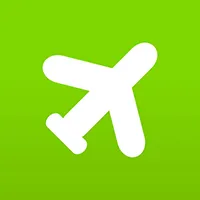 Book cheap flights to Manama