This article has been reviewed by Wego's editorial team to ensure that the content is up to date & accurate.
In a notable development set to take effect on the 22nd of October, 2023, Mexico will be implementing a revised visa policy affecting foreign travelers transiting through Mexican airports. As reported by Wego, the ramifications of this policy change will primarily impact individuals hailing from nations within the Gulf Cooperation Council (GCC) as well as South Asia, including India and Pakistan.
This novel regulation is applicable to foreign nationals originating from countries necessitating a visa for entry into Mexico. This category encompasses a majority of GCC and MENA nations, with the exception of the United Arab Emirates. Furthermore, travelers from India and Pakistan will also find themselves subject to these revised stipulations.
Under the purview of this newly introduced policy, all individuals intending to transit through Mexico's international airports must possess a "visitor's visa without permission to work," irrespective of the duration of their planned stay within the airport premises. Failure to possess this requisite visa will result in travelers being unable to embark on their flights bound for Mexico.
However, it is crucial to acknowledge certain exemptions within this framework. Permanent residents of Canada, the United States, Japan, the United Kingdom, countries within the Schengen Area, and nations forming part of the Pacific Alliance enjoy immunity from this policy change. Moreover, travelers holding valid visas from any of the aforementioned countries (with the exception of the Pacific Alliance) will continue to be exempt from these new regulations.
For travelers from GCC nations (excluding the UAE), India, or Pakistan, planning trips including Mexico on their itinerary, it is essential to review visa requirements well in advance to ensure a smooth travel experience. For comprehensive information on the new visa rule, please refer to the official website of the Government of Mexico.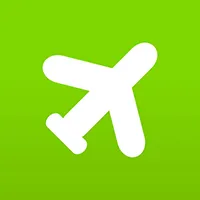 Book cheap flights to Mexico