This article is reviewed regularly by Wego's editorial team to ensure that the content is up to date & accurate.
Updated August 2023
Pakistan, a land of breathtaking landscapes and rich cultural heritage, stands as a testament to the beauty of South Asia. Its diverse traditions, warm hospitality, and a vibrant mix of languages paint a vibrant tapestry. Amidst the challenges, Pakistan's resilience shines through, making it a country worth celebrating and a unique place to call home.
Keep reading as Wego delves into the procedure of obtaining Pakistani citizenship, examining the requirements for eligibility, the application process, and the benefits of embracing this exceptional cultural heritage.
Pakistan citizenship rules 2023
The Pakistan Citizenship Act of 1951 is a pivotal legal framework governing nationality matters in Pakistan. It outlines the rules and regulations for acquiring, retaining, and renouncing Pakistani citizenship. The act plays a significant role in defining the criteria for citizenship, which may be obtained through birthright, descent, or naturalization, ensuring that Pakistan's citizenship remains accessible and regulated for individuals residing within its borders.
There are three primary classifications of acknowledged Pakistani citizens, namely individuals who acquire citizenship by birth, those who inherit it through their family lineage, and those who obtain it through the process of migration.
Furthermore, Pakistan allows dual nationality under specific regulations. Citizens can hold both Pakistani and foreign citizenship, but they are required to report their foreign nationality and adhere to guidelines to avoid losing their Pakistani citizenship.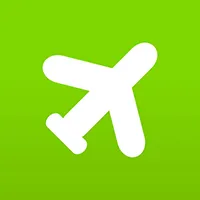 Book cheap flights to Pakistan
Laws governing Immigration
Pakistan Citizenship Act 1951
A law that defines who is a Pakistani citizen and how one can acquire or lose Pakistani nationality. It also regulates the rights and obligations of Pakistani citizens and Commonwealth citizens in Pakistan. The Act was passed by the Constituent Assembly of Pakistan on 13 April 1951 and came into force on the same date. The Act has been amended several times since then to accommodate the changes in the political and geographical landscape of Pakistan.
Naturalization Act 1926
This law was enacted in former British India to regulate the process of granting citizenship to aliens residing in the territory. The Act was later adopted by Pakistan and Bangladesh after their independence, with some amendments and modifications. The Act specifies the conditions and criteria for applying for and obtaining a certificate of naturalization, which confers the rights and obligations of a citizen of Pakistan or Bangladesh. The Act also provides for the revocation, termination, or renunciation of citizenship in certain cases. The Act was repealed by the Citizenship Act 1951 in Pakistan and by the Bangladesh Citizenship (Temporary Provisions) Order 1972 in Bangladesh.
Naturalization Rules 1961
A set of rules made by the Central Government of Pakistan to implement the Naturalization Act 1926. The rules specify the forms and procedures for applying for and obtaining a certificate of naturalization, which grants the rights and obligations of a Pakistani citizen to an alien. The rules also provide for the declaration of Pakistani citizenship by the wife of a naturalized citizen and the recording and revocation of certificates of naturalization. 
Pakistan Citizenship Rules 1952
A set of rules made by the Federal Government of Pakistan to implement the Pakistan Citizenship Act 1951.
For further details on each of these legislations, visit the official DGI&P website. 
Pakistan citizenship by birth
Here are the requisites for acquiring Pakistan citizenship by virtue of birth:
individuals or their parents/grandparents born in pre-1951 Pakistani territories are Pakistani citizens

anyone born in Pakistan after the Citizenship Act of 1951 is a citizen, except for children of foreign diplomats and enemy aliens born in Pakistan

people who migrated from Pakistani territories to other parts of the Indo-Pak subcontinent for permanent residence after March 1947 are not considered Pakistani citizens
Pakistan citizenship by descent
Here are the requirements for acquiring Pakistani citizenship by descent:
children born abroad to Pakistani parents are considered citizens by descent
if the parent of a child is also a citizen by descent (born outside Pakistan), they must register their child at the nearest consulate or Pakistani mission
children born to a Pakistani mother and a foreign national father after 18 April 2000, are recognized as Pakistani citizens
Pakistan citizenship by migration
Individuals who migrated to Pakistan from the territories in the Indo-Pakistan subcontinent before the commencement of the Pakistan Citizenship Act 1951 are automatically declared citizens of Pakistan.
Pakistan citizenship by investment
Commonwealth citizens who invest at least PKR 5 million worth of foreign exchange in the country are eligible for Pakistani citizenship. This investment policy is part of the new National Security Policy, which emphasizes geo-economics as a key factor in Pakistan's national security.
Pakistan citizenship by naturalization
Foreigners can obtain citizenship in Pakistan through naturalization by meeting the following criteria:
residency in Pakistan for a minimum of five years
demonstrated good character, proficiency in Urdu, and a strong commitment to Pakistan
dual citizenship is not permitted; individuals must renounce their previous nationalities upon approval
Pakistan citizenship by marriage
This provision grants Pakistani citizenship to foreign women who marry Pakistani men, subject to specific conditions and procedural requirements.
Pakistan citizenship renunciation
Any Pakistani citizen residing abroad, who is not a minor and possesses citizenship or valid proof of nationality from another country, is required to submit a renunciation of Pakistani citizenship using "Form X" in triplicate through a Pakistani Mission. The individual will lose Pakistani citizenship upon registration by the Directorate General of Immigration & Passports in Islamabad.
For a brief summary of the application process, application fee, and the prerequisites for Pakistan citizenship cancellation, please refer to the DGI&P webpage. Additionally, you can find guidelines pertaining to renunciation under the 'Guidelines for Renunciation' section on the website.
Dual citizenship
The government of Pakistan has dual nationality arrangements with 21 countries. Citizens of the mentioned countries are not required to renounce their nationality while acquiring Pakistani Citizenship:
Australia
Bahrain
Belgium
Canada
Denmark
Egypt
Finland
France
Germany*
Iceland
Italy
Jordan
Netherlands
New Zealand
Norway
Sweden
Switzerland
Syria
United Kingdom (UK)
United States of America (USA)
*Note: Children born in Germany to Pakistani parents, who have acquired German citizenship by birth in addition to their parents' nationality from another country, are eligible.
Pakistan citizenship requirements
The required documents for your Pakistani citizenship application depend on the type of application you are pursuing. Below are the categories for which application requirements are provided:
foreign women married to Pakistani nationals

Commonwealth citizens who transfer PKR 5 million worth of foreign exchange

individuals holding Naturalization Certificate issued under the Naturalization Act, 1926 (Sec. 9 of PCA 1951)

minor children (below 21 years of age) of Pakistan citizens
For a detailed overview of the specific prerequisites based on the application form you are using, please refer to 'Grant of Citizenship' under the Immigration section on the DGI&P portal.
Registration requirements for overseas Pakistanis
Registration of birth of a child of a citizen of Pakistan born in a country outside Pakistan: Parents or guardians should report the birth of such children on Form S to the respective Pakistan Mission abroad within six months of the child's birth.
Annual registration by a citizen of Pakistan resident abroad: Citizens of Pakistan residing abroad are required to register themselves with the Pakistan Mission abroad on a yearly basis.
Pakistan citizenship application
There are four steps to acquiring your Pakistan citizenship.
Availability of application forms
Application forms can be obtained from the Directorate General of Immigration and Passports (Dte. Gen. I&P) in Islamabad and its zonal offices located in Karachi, Lahore, Multan, Peshawar, and Quetta. Alternatively, you can download these forms from the downloads section.
Submission of application
You can submit applications at the regional passport offices of the Directorate General of Immigration and Passports (DGI&P) at the Provincial Headquarters and Home Departments of the concerned Provincial Government.
Further official process
upon application submission, the documents are examined for completeness and accuracy

applicants are notified of missing documents or application discrepancies

ensure that all necessary documents are attached for a complete application

once the application is formally accepted, a receipt/certificate is issued

the application is sent to relevant departments for verification

for certain cases, applications to other concerned departments are only sent after meeting the required residency period in Pakistan
Issuance of citizenship certificate
After the official process and approval of the competent authority, the Citizenship certificate will be issued through the concerned RPOs or the Directorate General of Immigration & Passports, Islamabad.
Note: Applicants are advised to get their foreign passports renewed by concerned authorities and get their visas/extensions renewed until receipt of the Pakistan Citizenship Certificate.
Pakistan citizenship certificate
A Pakistan citizenship certificate is an official document issued by the Government of Pakistan, serving as definitive proof of an individual's citizenship status in the country. This certificate is granted to individuals who have fulfilled the prerequisites for acquiring Pakistani citizenship, including being born in Pakistan, having Pakistani parents, or meeting residency requirements and other eligibility criteria. It holds significant importance as it grants access to various rights and privileges inherent to Pakistani citizenship, including the right to vote, eligibility for public office, and the ability to travel using a Pakistani passport.
Pakistan citizenship benefits
Obtaining Pakistani citizenship offers numerous advantages that significantly enhance one's quality of life and integration into Pakistani society. These benefits encompass personal, civic, and socioeconomic aspects.
As a Pakistani citizen, you are entitled to:
the rights and responsibilities of a Pakistani citizen, including the ability to vote, hold public office, own property, and travel using a Pakistani passport, among others
access a wide range of social and economic opportunities in Pakistan, including education, healthcare, employment, and business prospects, fostering personal and professional growth

participate in the cultural and religious diversity of Pakistan, which is home to various ethnic groups, languages, and faiths

benefit from the geostrategic location of Pakistan, which is situated at the crossroads of South Asia, Central Asia, and the Middle East

contribute to the development and progress of Pakistan, which is a nuclear-armed state and a member of the Commonwealth of Nations
[Total:

125

Average:

4.8

]