This article is reviewed regularly (on a monthly basis) by Wego's editorial team to ensure that the content is up to date & accurate.
Updated 2 February 2022
The United Arab Emirates kicked off its mass COVID-19 vaccination program in mid-December with the Chinese Sinopharm vaccine. By now, it has also approved three more vaccines for emergency use- Pfizer/BioNTech, Sputnik V, and Oxford/AstraZeneca. It has also started local manufacturing of the Hayat Vax.
As the photos and videos of the first five Emiratis receiving the Pfizer vaccine surfaced on the internet, it gave a significant vote of confidence to the few million people of the UAE. From vaccine effectiveness to how you can register to secure your own jab, here is everything you need to know about the Pfizer vaccine in the UAE.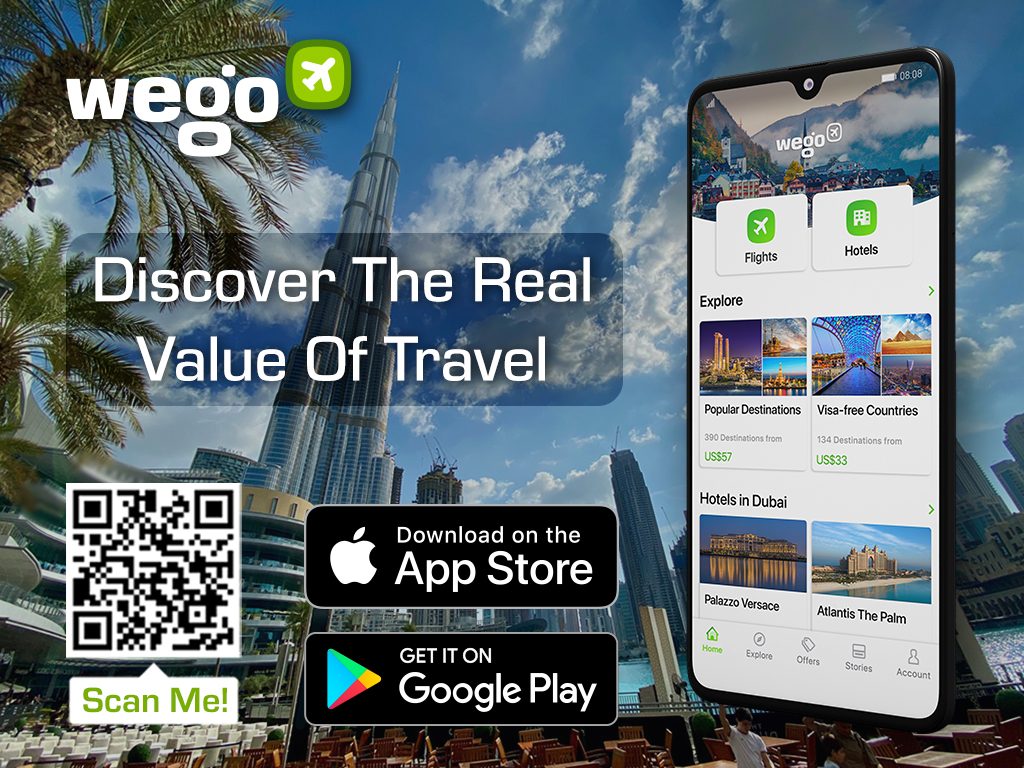 How does the Pfizer Vaccine work?
Among the available COVID-19 vaccines currently, there are four distinct types, namely, whole virus (this can again be a weakened form or inactivated coronavirus), protein subunit, nucleic acid (RNA or DNA), and viral vector.
The Pfizer-BioNTech COVID-19 vaccine BNT162b2 is a messenger Ribonucleic Acid (mRNA) vaccine meaning that the vaccine carries genetic instructions that help the recipient's cells to produce protein pieces that trigger immune system response. The response is in form of the reproduction of millions of copies of spike protein which stimulates the making of antibodies.
This is the same spike protein that is available in the coronavirus and used to enter the cells in the human body. If a sufficient number of antibodies are produced in the human body with the mRNA vaccine, they will prevent the coronavirus SARS-CoV-2 from proliferating, thus protecting the recipient from COVID-19.
How effective is the Pfizer Vaccine?
The Pfizer vaccine works with two doses where the second one is registered 21 days after the first one. On administration of the first dose, the immune system is alerted, and post the second one, it gets a boost, thus providing the immunity to fight off the virus. Efficacy is 52% after the first dose and raises up to 95% after the second jab. So, it takes around four weeks to build immunity after the first dose (could happen earlier as well).
It is, however, not particularly known how long the vaccine immunity will last. Insights regarding the Pfizer COVID vaccine's long-term effects are clouded as trials weren't set up to answer the same. CEO of BioNTech Sahin expects it to be months or possibly even years before the vaccine recipient becomes vulnerable to COVID-19 infection again. Eleanor Riley at the University of Edinburgh in the UK mentioned that we might have to resort to annual boosters.
It is also strongly recommended that you should complete the vaccine course i.e. take both the doses before you leave the city.
Are there any reported side effects?
As far as safety is concerned, the Pfizer vaccine has an overall great safety profile with its benefits outweigh the potential risks. Based on safety data collected from 37,586 participants enrolled in an ongoing phase 3 clinical trial, the most commonly reported side effect involves volunteers experiencing an injection site reaction (seen in almost 84% of those who received the vaccine).
So, if you are taking the vaccine, know that the injection site on your arm might hurt a little, show some redness, and get swollen a bit. You might also experience difficulties in moving your arm freely. Other known side effects of the Pfizer vaccine includes:
Fatigue
Joint pains
Fever
Chills
Headache
Severe reactions were rare with four cases of Bell's palsy being reported during the trial. However, there is no clear evidence that the cause of this temporary paralysis was the vaccine. Adverse allergic reactions are also possible and hence those who experienced any major allergic reaction during the first dose of the vaccine are being advised not to take the second one.
However, significant concerns have been raised following Norway's reports of the death of 29 elderly citizens with serious underlying conditions who died after receiving inoculations. Currently, the Pfizer and BioNTech vaccine is the only one available in Norway, hence "all deaths are thus linked to this vaccine," according to the Norwegian Medicines Agency's response to Bloomberg on Saturday.
On the other hand, a recent study of vaccinated individuals in Israel shows promising results for the vaccine. According to Israel's Health Ministry, the risk of illness from Covid-19 dropped 95.8% among people who received both shots of Pfizer's vaccine.
Pfizer Vaccine in the UAE
Dubai started its vaccination campaign on December 23 with Pfizer/BioNTech vaccine which is the second in line in the gulf country after the Chinese firm Sinopharm's inactivated virus vaccine candidate was approved earlier this month. Having been registered by the UAE Ministry of Health and Prevention, the Pfizer vaccine arrived at Dubai International Airport late at night on 21 December from Brussels.
In April 2021, the Pfizer vaccine was approved in Abu Dhabi as well. It is now being administered to eligible residents in more than 11 health centres across the emirates on an appointment basis only.
Who can receive the Pfizer Vaccine in the UAE?
Eligible citizens can take the vaccine jabs anywhere across the UAE free of cost. Having already permitted its use for 16 years and above, the United Arab Emirates' Ministry of Health and Prevention (MoHAP) had approved emergency use of the Pfizer- BioNTech vaccine for the 12-15 age group on May 13, 2021. The approval for emergency local use of the vaccine was given after strict assessment of the outcomes of clinical trials. The ministry started the booking process for children's vaccination on May 20 after completing their logistics.
The Dubai Health Authority (DHA) has now confirmed that Pfizer- BioNTech vaccine booking slots are now open for children in the age group of 5-11 at select centres.
However, only the following categories can walk into most vaccination centres without an appointment and get the doses on a priority basis:
UAE nationals and their household workers
Senior citizens and residents (those who are 60 years old and above)
People of determination
People with chronic illnesses
Those working in the health and education centres
For everyone else, appointments are mandatory. 
Keep in mind that the following people can't take the vaccine shots yet:
people with a history of convulsions,
epilepsy, encephalopathy or mental illness,
coagulation dysfunction,
those who have taken any live attenuated vaccine in the past one month,
those with a recent history of allergies,
those with disorders like Guillain Barre syndrome or transverse myelitis, and
those who had volunteered for the 4Humanity Phase 3 clinical trials.
The DHA has announced that, unlike before, pregnant women, breastfeeding mothers and women who are planning to conceive can take the Pfizer vaccine from 17 April. COVID-19 patients are also eligible now to take the shots as soon as their isolation period is over, they don't have to wait for 3 months to pass.
Pfizer Booster Shot
The Dubai Health Authority (DHA) will start administering a third dose of the Pfizer-BioNTech Covid vaccine to certain residents with compromised immune systems.
Among those eligible for the Pfizer booster shot are:
People with moderately to severely compromised immune systems
Individuals who have an active tumor and haematologic malignancy or have recently received treatment for the condition
Recipients of a solid organ transplant or patients who have undergone haematopoietic stem cell transplantation (HSCT)
People who suffer from a severe case of primary immunodeficiency
Patients with advanced or untreated HIV
Patients undergoing active treatment with agents that are immunosuppressive or immunomodulatory
Individuals in these categories should also be above the age of 12 to get the booster.
How to get the booster shot?
Patients should be assessed by their doctors before taking the third dose. If a third dose must be administered, their physicians will book the appointment for them in the same hospital. Residents whose visas are issued in Dubai but have received treatment for their conditions outside the city will have to obtain an attested medical report approved by their physician in order to receive the third dose.
To confirm their eligibility, they will have to book a consultation appointment with a DHA family medicine doctor or request a telemedicine consultation by calling 800 342.
According to international studies, individuals who are fully vaccinated and do not have an immune disease will not need to take an additional dose of the COVID-19 vaccine for now, the DHA said.
As a boost for Sinopharm
Those who have been fully immunized in Abu Dhabi with the Sinopharm vaccine can now opt to take the Pfizer vaccine as a booster shot. This supplementary dose will be available only after 3 months from taking the second dose of Sinopharm.
Such booster shots will be administered at the Mubadala Health vaccination centre. Pre-booked appointments are a must.
Where to get the Pfizer Vaccine in the UAE?
You can get the Pfizer-BioNTech vaccine across authorized vaccination centers in Dubai and Abu Dhabi.
Dubai
Za'abeel Health Center  Google location
Al Mizhar Health Center  Google location
Nadd Al Hamar Health Center Google location
Al Barsha Health Centre Google location
Up-Town Occupational Health Screening Center Google location
Hatta Hospital Google location
Al Safa Health Centre Google location
Vaccine Centers for 12-15 age group
Latifa Women and Children Hospital Google location
Hatta Hospital Google location
Al Barsha Primary Healthcare Centre Google location
Al Mizhar Primary Healthcare Centre Google location
Zabeel Primary Healthcare Centre Google location
Al Jalila Children's Specialty Hospital Google location
Vaccine Centers for 5-11 age group
Al Mizhar Health Centre Google location
Nad Al Hammar Health Centre Google location
Al Mankhool Health Centre Google location
Al Lussaily Health Centre Google location
Nad Al Sheba Health Centre Google location
Zabeel Health Centre Google location
Oud Metha Vaccination Centre Google location
Al Twar Health Centre Google location  
Abu Dhabi
You can check the complete list of Pfizer vaccination centres in Abu Dhabi here.
Abu Dhabi City
SEHA vaccination centres-
Al Zafaranah Diagnostic and Screening Centre Google location
Madinat Mohammed Bin Zayed Healthcare Centre Google location
Al Bahia Healthcare Centre Google location
Mubadala Health vaccination centres-
Cleveland Clinic Google location
Healthpoint Hospital Google location
Al Jazeera Sports Club Google location
Mubadala Tower Google location
Al Ain
SEHA vaccination centres-
Oud Al Touba Diagnostic and Screening Centre Google location
Neima Healthcare Centre Google location
Mubadala Health vaccination centres-
Capital Health Al Ain City Branch Google location
Al Dhafra
SEHA vaccination centres-
Al Dhafra Family Medicine Centre Google location
Registering for the jabs
Taking the Pfizer vaccine is voluntary (and NOT compulsory) in the UAE.
To register for Pfizer vaccination in Dubai, you can simply download the Dubai Health Authority's (DHA) smartphone App, fill out the given registration form and book a date for the visit. You may also call the toll free number 800342 for securing the vaccination appointment.
To register for Pfizer vaccination in Abu Dhabi, call 800 50 to book an appointment at any SEHA centre. Call 8004959 or send an email to MC[email protected] to book an appointment at a Mubadala Health centre.
Without a prior appointment, you won't be allowed to take Pfizer vaccine jabs neither in Dubai nor in Abu Dhabi. Please reach the vaccination center around 30 minutes prior to your scheduled time to avoid any hassle. Once your name is registered at the center, you will have to wait for some time in a designated hall before the medical staff takes your vitals statistics. Report any kind of allergies or medical history to them. You will also be required to sign a consent form before the vaccine is administered at the time you had chosen for.
Once the jab has been injected, you'll be at the site for around 20 more minutes during which the staff will monitor any allergic reactions or side effects. If there's nothing notable, you are free to leave. You will need to come back for the second dose after 3 weeks, the date and time of which will be texted to you.
How much is the price of Pfizer vaccine?
You can get the Pfizer vaccine in the UAE free of cost.