This article is reviewed regularly by Wego's editorial team to ensure that the content is up to date & accurate. 
Every year, the list of powerful passports around the world is released to inform the world of which countries enjoy the most—and least—freedom in movement in terms of visa-free arrangements and limitations.
The release of the latest Henley Passport Index for the year 2022, highlights little change in the top 10 most powerful passports compared to the last ranking. The UK now sits in sixth place, with a score of 187, with the US one place behind with a score of 186.
How about the other countries? We look at the list this year.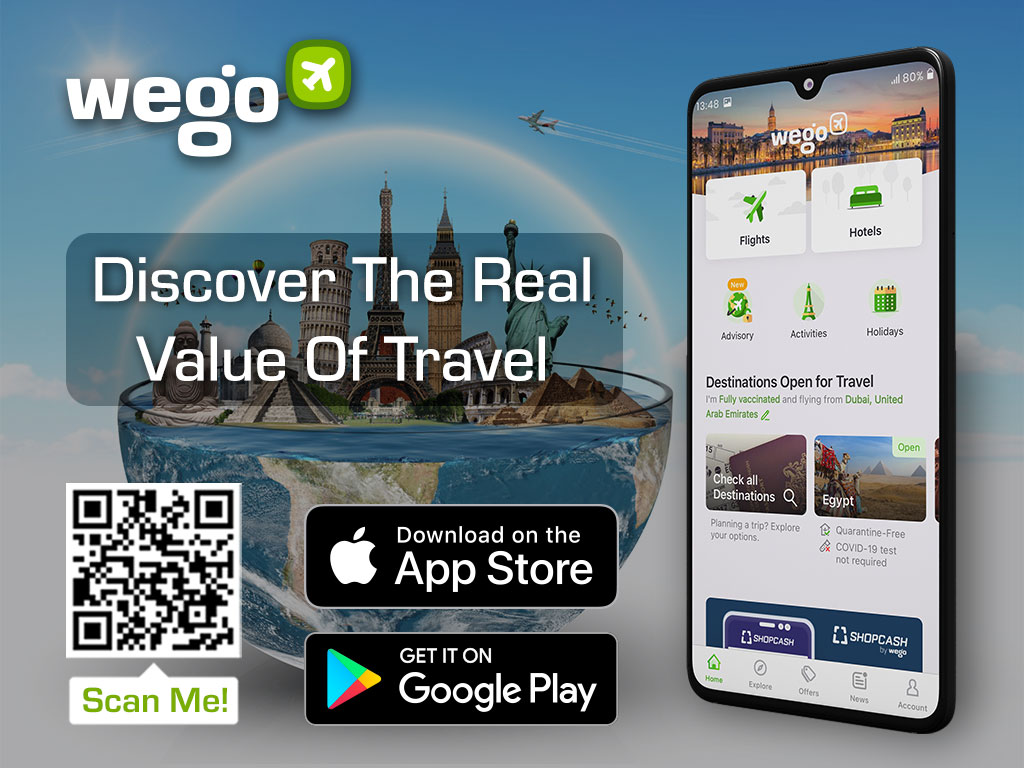 What is the Passport Index?
The Passport Index is the world's first and only interactive passport rating tool. It is the only worldwide passport rating that is updated in real-time when new visa exemptions and modifications are introduced.
Arton Capital, a financial services business with headquarters in Montreal, established the Passport Index in 2014. The Arton Capital's passport index considers the passport ranking of 193 UN member countries including 6 territories like Kosovo, the Vatican, ROC Taiwan, Macau (SAR China), Hong Kong (SAR China) and the Palestinian Territory.
The index is based on data from the International Air Transport Association (IATA), which is the world's biggest and most accurate travel database.
Henley passport index
The Henley passport power index is one of several lists created by financial firms to rank passports from all over the world according to the access they provide to their citizens.
As per the Henley Passport Index for the year 2022, minor changes have been highlighted among the top 10 most powerful passports compared to the last ranking. Japan holds the number one spot on the index and has record-high visa-free or visa-on-arrival score of 193. Japanese passport holders now enjoy unrestricted access to 161 destinations.
As mentioned earlier, the UK is now in sixth place, with a score of 187 and the UAE has retained its place at number 15 which is the highest spot the Arab world's second-largest economy has achieved since the index was launched in 2006. Qatar and Kuwait hold 57th and 59th rank on the Henley passport power index respectively, and Saudi Arabia is ranked 68th. With the UK new ETA scheme beginning in 2023, all GCC state nationals will enjoy visa-free travel across the UK.
Indian passport holders are allowed hassle-free entry to 60 nations as India currently ranks 87th on the index. Meanwhile, Pakistan has a visa-free/visa-on-arrival access to 32 nations and stands at 109th rank on the passport index.
Ukraine currently has a visa-free/visa-on-arrival score of 144, a record high for the country, which now ranks 35th on the index. It has climbed around 26 places since 2012, while Russia now sits in 50th place.
What is the methodology of passport ranking?
The Passport Index analyses passports based on visa-free travel possibilities, as well as how hospitable countries are to international visitors.
The methodology for the most powerful passports in the world is based on the following:
A total of 199 passports from 193 UN member nations and six territories (ROC Taiwan, Macao (SAR China), Hong Kong (SAR China), Kosovo, Palestinian Territory, and the Vatican) are evaluated.
Territories annexed to other countries that do not issue their own passports, such as Norfolk Island (Australia), French Polynesia (France), and the British Virgin Islands (Britain), are excluded and are not considered destinations.
Destinations are countries that provide passports, regardless of whether they have separate visa rules or not.
Data is based on official government information, which is updated in real-time using crowdsourced intelligence and supplemented with private research from highly reputable sources.
A significant number of passport images are provided by proud citizens of their countries. While some chose to remain anonymous, most have been credited for their contribution.
To determine the individual rank of each passport, a three-tier method is applied:

Mobility Score (MS) – includes visa-free (VF), visa on arrival (VOA), eTA and eVisa (if issued within 3 days)
VF portion of their score vs VOA
United Nations Development Programme Human Development Index 2018 (UNDP HDI) is used as a tie-breaker. The UNDP HDI is a significant measure of the country's perception abroad.
Types of scores
Visa-free score: The Passport Index ranks passports based on a "total visa-free score," which assigns passports a point for each country their holders can visit without a visa, with a visa on arrival or by obtaining electronic travel authorization (ETA). The country with the highest visa-free score has the most powerful passport ranking.
Welcoming Score: The Passport Index awards one point to each country's passport which allows its bearer to enter visa-free or with visa on arrival. The country with the highest welcoming score is the most welcoming country in the world.
World Openness Score: The World Openness Score is a measure that reflects the travel openness between countries. It has grown from 17,904 to 18,680 between 2015 and August 2017. On 21 November 2018 it had reached 20,189.
Global Mobility Score: The Global Mobility Score is a benchmark that shows an individual's level of freedom of global mobility reflecting one or more passports in their possession. Higher scores reflect increased freedom of mobility.
Types of ranking
Global Passport Power Rank: World's passports are ranked by their total visa-free score. Countries that share equal visa-free scores are sorted by the number of visa-free countries portion of that score.
Individual Passport Power Rank: Data from the latest UN Human Development Index is used to further break the ties and order the countries in unique ranks.
Filtered Rank: The Passport Index ranks passports based on their individual characteristics within the context of people's interests. Individuals can now filter by continent, region, industry and many more.
Welcoming Countries Rank: The Passport Index ranks countries by how welcoming they are to other nationalities.
What does it mean to have a powerful passport ranking?
It simply refers to a passport with fewer limitations, such as not requiring visas for vacation excursions. A powerful passport gives you a lot of flexibility when it comes to travel. Many nations will let you enter if you have a strong passport, and you may frequently do so without paying any visa fees. If you hold a European passport, for example, you can travel to any Euro Zone nation without a visa.
World's top 20 powerful passports in 2022
According to the Henley passport index, the strongest passports in the world are as follows:
Japan
Singapore, South Korea
Germany, Spain
Finland, Italy, Luxembourg
Austria, Denmark, Netherlands, Sweden
France, Ireland, Portugal, United Kingdom
Belgium, New Zealand, Norway, Switzerland, United States
Australia, Canada, Czech Republic, Greece, Malta
Hungary
Lithuania, Poland, Slovakia
Estonia, Latvia, Slovenia
Iceland
Malaysia
Lichtenstein
Cyprus, UAE
Chile, Monaco, Romania
Bulgaria, Croatia
Hong Kong SAR
Argentina, Brazil
San Marino
World's 10 least powerful passports in 2022
Some of the least powerful passports are:
1. DR Congo, Lebanon, Sri Lanka, Sudan
2. Bangladesh, Kosovo, Libya
3. North Korea
4. Nepal, Palestinian Territory
5. Somalia
6. Yemen
7. Pakistan
8. Syria
9. Iraq
10. Afghanistan
[Total:

139

Average:

4.6

]