This article has been reviewed by Wego's editorial team to ensure that the content is up to date & accurate.
The Consular Affairs Department at the Ministry of Foreign Affairs has announced a new visa policy for Qatari citizens planning to visit the Republic of Angola, Wego reports. As per the new regulations, Qatari citizens are exempted from applying for short-term tourism visas for stays in Angola, marking a welcome change for tourists, business travelers, and explorers alike.
The revised policy permits Qatari nationals to stay in Angola visa-free for up to 30 days per entry, with an annual limit of 90 days. This move is set to provide unprecedented convenience and flexibility for Qatari tourists and business travelers, facilitating exploration of Angola for leisure, business, or other purposes.
Angola, celebrated for its diverse landscapes and vibrant city life, offers a unique travel experience. From the iconic Miradouro da Lua to the bustling streets of Luanda, the country promises a journey of discovery. The decision to exempt Qatari citizens from visa requirements is expected to boost Angola's tourism sector by making trip planning more accessible and inviting.
This development underscores the strengthening relations between Qatar and Angola and opens new avenues for cultural exchange and mutual growth.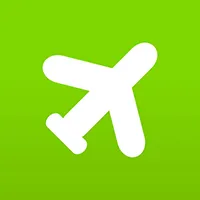 Book Cheap Flights From Qatar to Angola