This article has been reviewed by Wego's editorial team to ensure that the content is up to date & accurate.
Updated August 2023
Have you ever dreamed of playing in the snow, building a snowman, or sliding down a snowy slope right here in Oman? With Snow Oman, those once-impossible fantasies are now a reality, bringing the thrill of snow to the heart of Muscat.
Join Wego as we delve deeper into the enchanting snowscape of Oman. Discover the wonders that await in this magnificent snowy realm!
Snow Oman
Welcome to Snow Oman, a one-of-a-kind winter wonderland nestled in the heart of the enchanting MENA region. As the region's premier indoor snow park, it proudly holds the title of being the only destination of its kind in the Sultanate. Spanning an impressive area of 14,830 square meters, Snow Oman promises an extraordinary experience for visitors of all ages and abilities.
Snow Oman offers an array of winter activities for all ages. Enjoy snow tubing, sled racing, zorbing, ice skating, snowboarding, and skiing on immaculate slopes.
Beyond the array of winter activities, Snow Oman offers a special experience with adorable penguins. The interactions with these charming creatures create cherished memories that will be treasured for a lifetime, adding an extra dose of joy to your snowy escapades.
In short, Snow Oman promises an unforgettable experience for both seasoned winter lovers and first-time visitors alike, all set amidst the joy of a magical winter wonderland.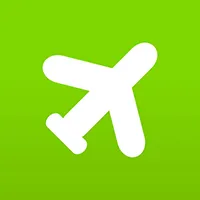 Book cheap flights to Oman
Snow Oman location
Snow Oman boasts a convenient location within the Mall of Oman, surrounded by a plethora of captivating entertainment options. From VOX Cinemas and Magic Planet to Carrefour, the mall offers an array of choices for shopping, dining, and amusement, catering to the preferences and interests of every visitor.
Snow Oman opening date
Snow Oman, which officially opened its doors to the public on 25 July, 2023, is now an integral part of the Mall of Oman.
Snow Oman timings
Snow Oman welcomes visitors with extended operating hours throughout the week. From Saturday to Wednesday, you can enjoy the snowy delights from 10 AM to 11 PM. On Thursdays and Fridays, the winter wonderland stays open until midnight, offering visitors ample time to immerse themselves in its delightful offerings.
Snow Oman tickets and prices
Obtaining your entry ticket to Snow Oman is hassle-free and convenient. You can either book tickets online or purchase them directly at the venue. To cater to different preferences and budgets, a variety of passes and packages are available. Whichever pass you choose, outfit and equipment rental are included, ensuring a seamless and enjoyable experience for all visitors. Here are some examples of the ticket prices:
Snow Park Pass:  For OMR 12.5 per person, enjoy access to all snow park attractions, excluding the penguin encounter. Children aged 2 and below 3 years can enter for free
Penguin Encounter Pass:  For OMR 6.5, experience the joy of meeting and interacting with charming penguins in their specially designed habitat. Please note that this pass grants access to the penguin encounter only. To enter the snow park, a separate Snow Park Pass needs to be purchased
Family Snow Premium Pass:  Perfect for families seeking snowy adventures together. At just OMR 80, this pass offers unlimited access to the Snow Park and the option to choose between a 40-minute Penguin Encounter Pass or unlimited rides on the Snow Bullet zipline
For a comprehensive list of available Snow Oman passes and to make a purchase, please visit the official website. There, you can find detailed information about each pass, allowing you to choose the one that best suits your preferences and interests.
[Total:

122

Average:

4.6

]