This article is reviewed regularly by Wego's editorial team to ensure that the content is up to date & accurate. 
Updated August 2023
Sweden, a global hub of innovation and excellence, offers a dynamic career landscape. Renowned for its cutting-edge industries, inclusive work culture, and emphasis on sustainable practices, it presents a remarkable platform for professional growth and meaningful contributions on the global stage.
Discover how to turn your professional aspirations into reality with the Sweden work visa. Wego encompasses all the relevant details to embark on a successful career journey in this innovative and picturesque Nordic destination.
Sweden work visa
The Sweden work visa encapsulates a multitude of associations — from embarking on a professional adventure in renowned industries to embracing a society that values well-being.
For employment that lasts less than three months, citizens of some countries must have both a work permit and a visa. You may contact the Swedish embassy or consulate-general for more information about visas.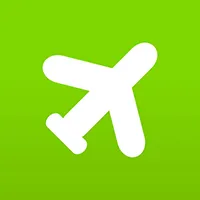 Book cheap flights to Sweden
Sweden work visa eligibility
The citizens of the European Union (EU), the European Economic Area (EEA), and Switzerland do not need an employment visa to work in Sweden.
Generally, civilians from countries outside the EU must apply for a work visa to work in Sweden; however, there are a few exceptions to the rule. Individuals from Australia, Canada, Hong Kong, Japan, New Zealand and South Korea aged 18–30 can also apply for a working holiday visa for up to one year. Nonetheless, foreigners from countries with a visa requirement need to obtain a work permit to be employed in Sweden. 
Despite this, a work visa is not required if:
you have a permanent residence permit.

you have a residence permit for study purposes.

you have a special residence permit to work as a researcher.

you are an asylum seeker and have an AT-UND (exemption from being obligated to hold a work permit).
Sweden work visa requirements
To obtain a work visa, you must:
have an employment contract, signed by both parties (if the employment contract is in a language other than English or Swedish, it must be translated. A copy of the original document must also be attached)
have a valid passport
have an employment with terms of employment that are at least on par with those set by Swedish collective agreements or which are customary within the occupation or industry
have a salary that is at least on par with that set by Swedish collective agreements or which is customary within the occupation or industry
have an employment that will enable you to support yourself. In order to satisfy this support requirement, you need to work to an extent that will result in a salary of at least SEK 13,000 per month before taxes
have an employer who provides insurance covering health, life, employment and pension when you begin to work
a power of attorney in the event you are representing the applicant.
You can access the requirements that apply to your employer or the criteria as an employer for the Sweden work visa by clicking here.
It is also to be noted that certain occupations and citizens of particular countries are subject to special regulations and additional or different needs for working in Sweden. 
Sweden work visa without job offer
You can apply for a residence visa if you have completed studies corresponding to an advanced degree. With this permit, you can travel to Sweden to look for work or investigate the possibility of starting your own business. A maximum of nine months can be allotted in this scenario.
During the period that you have this residence permit, your family cannot move to Sweden to live with you. If you get a job in Sweden during the permit period, you can apply for a work permit from within the country.
Sweden work visa sponsorship
Sweden work visa sponsorship involves a collaboration between you and an employer. Upon receiving a job offer, the employer applies for your work permit, demonstrating the need for your expertise. If approved, you can embark on your career journey, contributing your skills to Sweden's workforce while enjoying its exceptional quality of life.
Sweden work visa application
Here are the steps to apply for a Sweden work visa:
your employer in Sweden initiates the work permit application by providing employment details. This includes your name, date of birth, citizenship, education, and email address.
ensure that you have access to the provided email address throughout the application process, as the Swedish Migration Agency will use it for communication.
once your employer submits the employment information, you'll receive an email explaining how to proceed with the work permit application.
complete the application by providing your personal information. Verify that the employment terms match what you and your employer have agreed upon.
if your family accompanies you to Sweden, apply for their permits simultaneously. Be aware of the maintenance requirement when bringing family members.
in most cases, a fee is applicable, payable via Visa or Mastercard. After payment, submit your application. You and your employer will receive confirmation of submission via email. The Migration Agency will reach out if more details are needed.
the Swedish Migration Agency needs to verify your passport before a decision. Depending on your location, show your passport at a Swedish embassy, consulate-general, or a Migration Agency service center.
The Migration Agency then processes your application and informs you of its decision accordingly.
Sweden work visa processing time
The processing time for a work visa to Sweden is between one to three months after all the required documents are submitted. The waiting duration can vary depending on the type of work permit and whether the application was made online or in person. 
Sweden work visa fees
The fees for a Sweden work visa differ based on the visa type and the applicant's nationality. It's essential to consult the official embassy website for accurate and up-to-date information on visa fees before applying.
Application fees for Sweden work visa for employees:
Work permit

SEK 2,200

EU Blue Card, ICT permit, seasonal work

SEK 2,000

Extension of work permit

SEK 2,200

Residence permit for

highly qualified persons

to look for work or start a business

SEK 2,200
Application fees for Sweden work visa for family members of persons applying for or holding a work permit:
| | |
| --- | --- |
| Adult | SEK 1,500 |
| Child (under the age of 18) | SEK 750 |
Please note that your application fee will not be refunded if your application is refused. For information about special charges applicable to certain professions, please click here.
Sweden work visa validity
The permit is granted for a maximum period of 2 years. This can later be extended for an additional 2 years, after which permanent residence can be applied for. If you apply before the current permit expires, you can keep working while waiting for a decision.
Since your work permit is limited to the definite employer and occupation indicated in your decision, you may need to apply for a new work permit if you change jobs. Information regarding the validity of a Sweden work visa in several cases like this is comprehensively addressed in the official website. 
[Total:

154

Average:

4.7

]