This article has been reviewed by Wego's editorial team to ensure that the content is up to date & accurate.
Reviewed August 2023
Nestled in the Persian Gulf, Doha, the heart of Qatar, offers a unique and remarkable experience for visiting travelers. With its beautiful skyline adorned with iconic architecture, Doha provides a harmonious blend of tradition and modernity.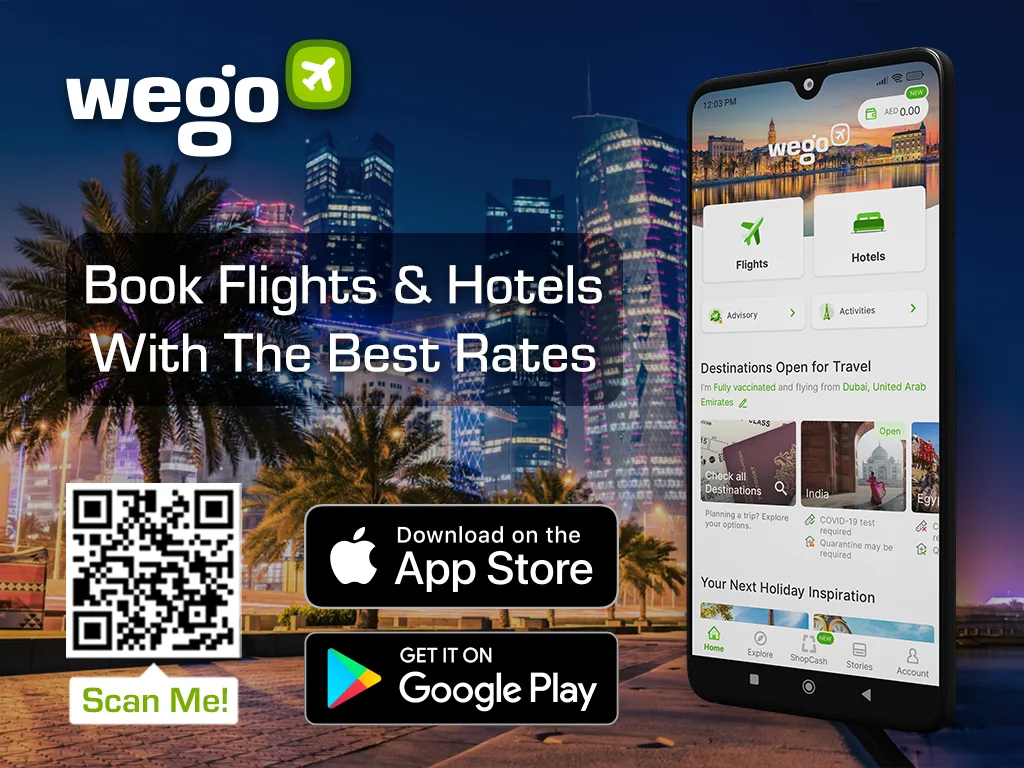 The city invites visitors to enjoy a wide range of tourism activities while allowing them to glimpse the heart of Arabian culture. In this article, Wego has specially curated the exciting activities and the places you must visit during your visit to Doha.
9 things to do and places to visit in Doha
Doha, the bustling cosmopolitan hub, extends its warm embrace to both residents and transient explorers. Whether you're a local or a fleeting visitor, this vibrant metropolis presents a multitude of captivating avenues. From delving into the annals of history through ancient landmarks to savoring local culinary delights, from immersing yourself in the exuberant Ramadan and Eid festivities that pay homage to rich cultural traditions to unwinding along the serene coastline – Doha stands ready to captivate you.
Here, we unveil our handpicked selection of 9 exceptional Doha experiences, accompanied by recommendations for must-visit locales. This curated list ensures your exploration is tailored to your preferences, promising a remarkable journey that transcends the ordinary.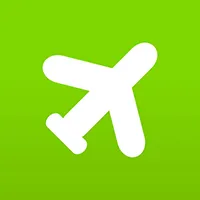 Book cheap flights to Doha
Delve into the cultural tapestry of the city
As the beating heart of Qatar's rich heritage, Doha provides various cultural treasures waiting to unfold. If you're interested in immersing yourself in the local culture and discovering more about the Arabic tradition, here are several places you can visit.
Museum of Islamic Art
Embark on an immersive exploration of the vibrant artistic legacy of Islamic civilization at the Museum of Islamic Art. Spanning an impressive 14 centuries, the MIA houses an unparalleled collection of Islamic artistry. Admire the exquisite display of ancient manuscripts, intricate paintings, masterfully crafted calligraphic scripts, impeccably designed textiles, stunning metalworks, and a myriad of other treasures. Nestled on its own purpose-built island, the museum offers a captivating panoramic view of Doha's skyline and the serene waters of the Arabian Gulf.
Katara Cultural Village
Situated between the financial district of West Bay and The Pearl residential neighborhood, Katara Cultural Village celebrates Qatar's heritage with a touch of modern influences. You can visit this cultural village's grand Katara Mosque and Gold Mosque, discover a Greek-styled amphitheater, and explore the art galleries. You can immerse yourself in the local culture by engaging in cultural learning workshops and savoring Doha's popular cuisines.
Qatar National Library
Qatar National Library is the center of Qatar's cultural and educational development. The library provides access to over one million books, including collections of rare manuscripts, historical documents, and archival materials. Designed by a well-known architect, Rem Koolhaas, the building combined traditional elements and modern touches, making it one of Doha's iconic landmarks.
Discover Doha's natural beauty
Beyond the city's bustling streets and modern skyscrapers, Doha also offers an undeniable natural beauty for visitors. From the sandy beaches to the unique dunes, below are the natural attractions you can visit in Doha.
Simaisma Beach
Spoil your eyes with a gorgeous sight of the pristine sandy shores, clear blue waters, and picturesque views of the Arabian Gulf at Simaisma Beach. With its ideal public facilities and wide range of recreational activities, Siamaisma Beach is a perfect place to visit with your family. The relatively shallow and calm water is also safe for children.
Oxygen Park
Positioned as the city's verdant oasis, Oxygen Park beckons with its tranquil natural haven amidst the urban hustle. Encompassing a sprawling 130,000 square meters, this park offers an array of amenities, from meandering jogging trails and spirited volleyball pitches to winding cycling paths and versatile multi-purpose fields. Its multifaceted layout invites visitors to partake in a myriad of outdoor pursuits alongside their companions, transforming each visit into a shared journey of active leisure amid nature's embrace.
Singing Sand Dunes
Located southwest of Doha lies the Singing Sand Dunes, an ensemble of elegantly curved crescents. Aptly named, these dunes serenade with a unique phenomenon – as you tread or sprint across the sands, the wind orchestrates a melody akin to a low-frequency hum. Enthralling moments await as you bask in the mesmerizing sunrise or sunset vistas, all the while marveling at the ever-evolving contours of the dunes, their shapes dancing in tune with the gentle gusts.
Immerse in pleasurable shopping excursions
Naturally, no journey is truly fulfilled without a dash of retail therapy. Doha stands as a shopaholic's haven, seamlessly fusing nostalgic allure with modern opulence. When the urge to indulge in shopping takes hold, these locales beckon as prime destinations to explore in Doha.
Doha Festival City
Doha Festival City is the largest shopping and entertainment center in Doha. With over 550 stores and 100 dining venues, this mall provides a wide range of international fashion brands, electronics, home goods, and restaurants. You can get everything all at once at Doha Festival City.
The Pearl-Qatar
The Pearl-Qatar is a luxurious man-made island architecturally inspired by Venetian architecture. The island is home to numerous high-end shopping boutiques and designer stores. It is a popular destination for those who want to shop for luxury. You can also enjoy various events, festivals, and outdoor activities on this island.
Souq Waqif
For those inclined towards a more traditional shopping experience, Souq Waqif emerges as the quintessential destination. A true gem among Doha's landmarks, this iconic market boasts an ensemble of traditional Qatari architecture, bustling stalls, and charming shops. Here, an array of treasures awaits – from distinctive traditional garments and jewelry to exquisite handicrafts and keepsakes – all waiting to be discovered within the enchanting confines of Souq Waqif.
[Total:

202

Average:

4.5

]