This article is reviewed regularly by Wego's editorial team to ensure that the content is up to date & accurate.
Updated October 2023
As the digital landscape continues to expand, many countries are increasingly embracing digital payment methods. The United Arab Emirates (UAE) has joined this bandwagon by entering into an agreement with India to introduce a Domestic Card Scheme in the UAE, which is based on India's RuPay technology.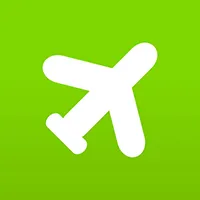 Book cheap flights on Wego
Primarily aimed at promoting the growth of a digital payment ecosystem within the UAE, read on as Wego provides comprehensive information about this new initiative.
What is the UAE Domestic Card Scheme?
The UAE Domestic Card Scheme is a crucial component of the Comprehensive Economic Partnership Agreement (CEPA) between India and the UAE, which is anticipated to be finalized by the end of this year. This agreement is poised to create fresh avenues for trade and investment between these two nations, which share a longstanding and strategically significant partnership.
Hon.@CIM_GoI @PiyushGoyal & HH Shk Hamed bin Zayed Al Nahyan witnessed signining of the strategic partnership agreement on development of domestic card scheme of 🇦🇪 based on 🇮🇳RuPay card stack. Will transform UAE's payment systems & mark a new era in 🇮🇳🇦🇪 technology partnership. pic.twitter.com/hzklpYx3O4

— India in UAE (@IndembAbuDhabi) October 5, 2023
The Domestic Card Scheme (DCS) solution has been developed by India's NPCI International Payments Ltd (NIPL). It is constructed on the foundation of India's RuPay card system, enhanced with value-added features such as fraud monitoring services and analytics. The primary objectives of the DCS are to uphold principles of sovereignty, expedite market entry, and ensure strategic independence.
What is RuPay?
RuPay is a widely accepted card payment network in India, conceptualized and launched by the National Payments Corporation of India in 2014. RuPay cards encompass debit, credit, and prepaid options. As of now, there are more than 750 million RuPay cards in circulation, constituting over 60% of the total cards issued in India.
The RuPay cards are issued by a wide range of banks, including public sector, private, and smaller banks, and have successfully challenged the dominance of card payment systems such as MasterCard and Visa.
UAE Domestic Card Scheme agreement
The agreement to create and launch the Domestic Card Scheme in the UAE was signed on 5 October 2023. The agreement was formalized between Al Etihad Payments (EAP), a subsidiary of the UAE Central Bank, and NPCI International Payments Limited (NIPL), a wholly-owned subsidiary of the National Payments Corporation of India (NPCI). 
The agreement further signifies their collaboration in the development, implementation, and operation of the UAE's national domestic card scheme.
The signing took place during the eleventh UAE-India High-Level Joint Task Force on Investments meeting. This meeting was jointly chaired by Sheikh Hamed bin Zayed Al Nahyan, Managing Director of the Abu Dhabi Investment Authority (ADIA), and Piyush Goyal, the Minister of Commerce and Industry, Consumer Affairs, Food and Public Distribution, and Textiles for the Government of India.
UAE Domestic Card Scheme benefits
The UAE Domestic Card Scheme (DCS) is poised to become the nation's pioneering and all-encompassing card payment platform, combining security and efficiency, much akin to international industry giants like Mastercard and Visa. The development of the DCS marks a crucial milestone in propelling the UAE towards a digital economy, where this platform will assume a central role in promoting the growth of e-commerce while tailoring its services to meet consumers' specific needs.
Beyond its role in advancing digital commerce, the UAE DCS holds the promise of strengthening financial inclusion, diversifying payment options, lowering transaction costs, and elevating the UAE's global standing as a leader in the realm of payment systems.
Moreover, this agreement is also set to enable real-time, cost-effective cross-border remittances, utilizing beneficiary identifiers such as mobile numbers or virtual payment addresses. This development will particularly benefit the vast Indian community residing and working in the UAE, facilitating the annual remittance of over $15 billion to their home country.
[Total:

127

Average:

4.8

]