This article has been reviewed by Wego's editorial team to ensure that the content is up to date & accurate.
Last updated 6 May, 2021
The Indian mass vaccination program is processing at an impressive pace. Despite starting late in mid-January, the country has played catch up quite well, and by now, has doled out over 158 million doses.
Around 29.1 million have been fully vaccinated, and the rest are waiting for the second dose. As a logical next step, those vaccinated are now eager to lay their hands on their vaccine certificates.
What are these vaccine certificates? Where should you get them and why? Keep reading to find out.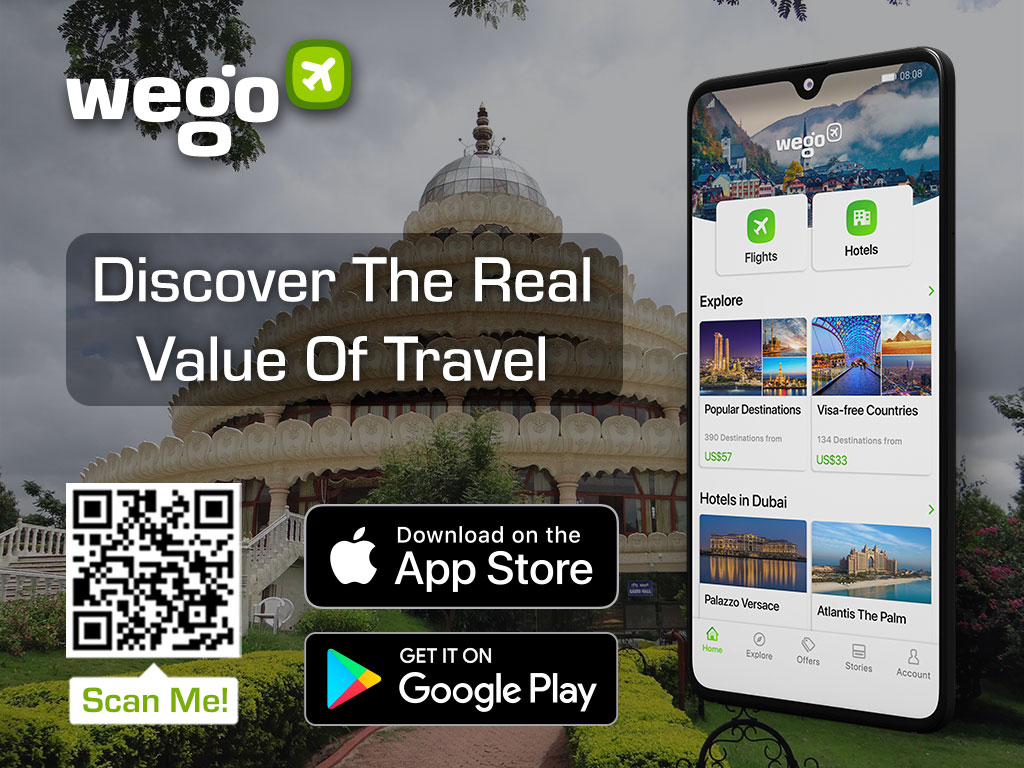 What is the COVID vaccine certificate?
COVID vaccine certificates are proof that you have taken one or both doses of any vaccine approved in the country. The certificate states at the top if you have received one COVID-19 vaccine dose, or are fully vaccinated.
The left part of the certificate shows the beneficiary details – name, age, sex, address, verified ID, and beneficiary ID number.
The right part displays all your vaccination details – which vaccine was taken, on what dates, and at which vaccination centre.
How to get the vaccine certificate?
You will receive a provisional certificate once you have received the first dose, but the certificate will only show the details of the first jab then.
Once you receive your second dose, you will receive the message for completion of the schedule which would include a link to download the digital certificate of vaccination.
You can also download the vaccine certificate from the CoWIN website, Aarogya Setu app, or the Digilocker app.
CoWIN website
Open the CoWIN online portal.
Click on the 'Register/Sign In Yourself' yellow button. Those who are using it for the first time will need to register themselves with their photo ID proof (Aadhar Card/ Driving License/ PAN Card/ Passport/ Pension Passbook), photo ID number, name, and birth year. Those who have registered can sign in with an OTP.
Once you receive your first dose, you'll be able to see the 'certificate' option below your name.
Click on the 'certificate' button to download your certificate.
Aarogya Setu app
Download the Aarogya Setu app on iOS App Store or Google Play.
Click on the CoWIN tab on the top and proceed to 'Vaccination Certificate'.
You need to have the 13-digit beneficiary reference ID with you.
Once you enter the number, you'll be able to view and download the certificate.
Digilocker app
Download the Digilocker app on iOS App Store or Google Play.
If you're using the app for the first time, register yourself with personal details like name, date of birth, gender, and contact number, and your Aadhaar Card number. Set a username for yourself.
Once logged in, scroll down the home page to the 'Health' section and click on the 'Ministry of Health and Family Welfare' button, where you'll see the 'Vaccine Certificate' option.
You need to have the 13-digit beneficiary reference ID with you.
Once you enter the number, you'll be able to view and download the certificate.
UMANG app
Download the UMANG app on Google Play or iOS App Store.
If you're using the app for the first time, register yourself with an OTP and set up your MPIN.
Scroll down to click on "Health" listed under the different categories, denoted with a pink heart and plus sign.
Select the "Co-WIN" option at the top and then click on the little arrow next to "Download Vaccination Certificate".
Enter your mobile number and verify it with an OTP.
If you have registered more than one beneficiary on that number, click on the downward-facing arrow to open the dropdown, and select the beneficiary whose certificate you wish to download.
Once the beneficiary is selected, click on the blue "Download" button to obtain the certificate.
Benefits for India vaccine certificate holders
Once vaccinated, Indians will be able to travel domestically and cross-border with far fewer restrictions by showing their vaccination certificates. Holders of these certificates will be able to circumvent quarantine periods, testing requirements, etc.
According to R S Sharma, the CEO of the National Health Authority, the certificates have been aligned with the "fast healthcare interoperability resources" (FHIR) which will make them a globally acceptable vaccination proof. They are tamper and forgery-proof and can be easily verified digitally.
To ensure safety, public places like gardens, restaurants, malls, beaches, cinema halls, etc. may open exclusively to inoculated citizens and vaccination certificates may be asked for at entry.
Less obvious benefits may include discounts or freebies offered by small establishments to those who have been vaccinated.
Entry into certain states
The states of Punjab, Nagaland, and Odisha and the union territory of Chandigarh will now exempt domestic travellers from the mandatory RT-PCR test to be taken prior to departure, if they are in possession of a final vaccination certificate. In short, the final vaccination certificate will be considered a substitute for the negative test result.
Meghalaya has also mandated a second RT-PCR test for all domestic arrivals into the state. However, all fully vaccinated passengers (except from Maharashtra, Delhi, Uttar Pradesh, Bihar, West Bengal, Karnataka and Kerala) in possession of the certificates will be exempted from this second test.
As more and more Indians are completing their vaccination schedules, more states are expected to introduce such relaxations in their rules for them.
We will update this article as new developments unfold.