There are many aspects when it comes to determining how safe a country is for women. Surveys, polls, and reports use extensive checklists that cover as much of the societal, economic, political, and religious categories. From education and labor opportunities to confidence in walking alone at night, the checklists account for a wide range of circumstances, situations, and statuses. 
These countries have emerged as the safest countries for women to travel to and live in. From culture to attitudes, the mindset of these places are as beautiful as their environs, so you can go without worry and embrace your identity even in a foreign land.
The United Arab Emirates
According to Gallup Global's 2021 Law and Order report, the UAE has scored 95 per cent after being named the safest country for people to walk at night. It's safe to walk around at night by yourself in most areas in places like Dubai. Even hiring taxis and public transport or staying in budget hotels as a solo female traveller is relatively safe in the UAE.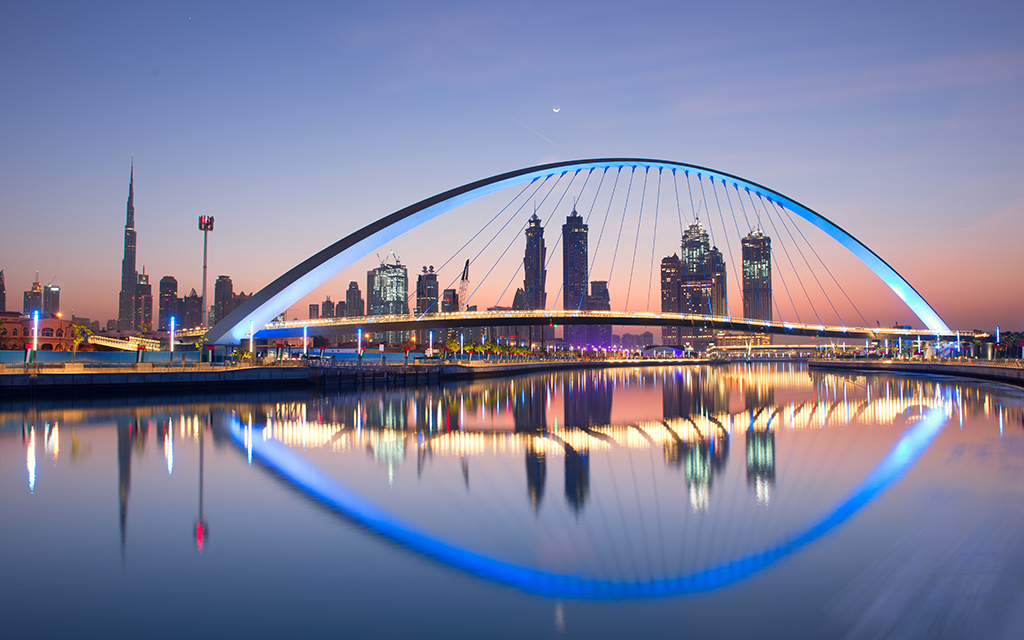 While the UAE is welcoming, it also requires you to respect its customs and traditions. For instance, don't eat in public during the holy month of Ramadan. Most of the places in Dubai offer free WiFi services to all; however, no internet calls work there, except for Skype.
Norway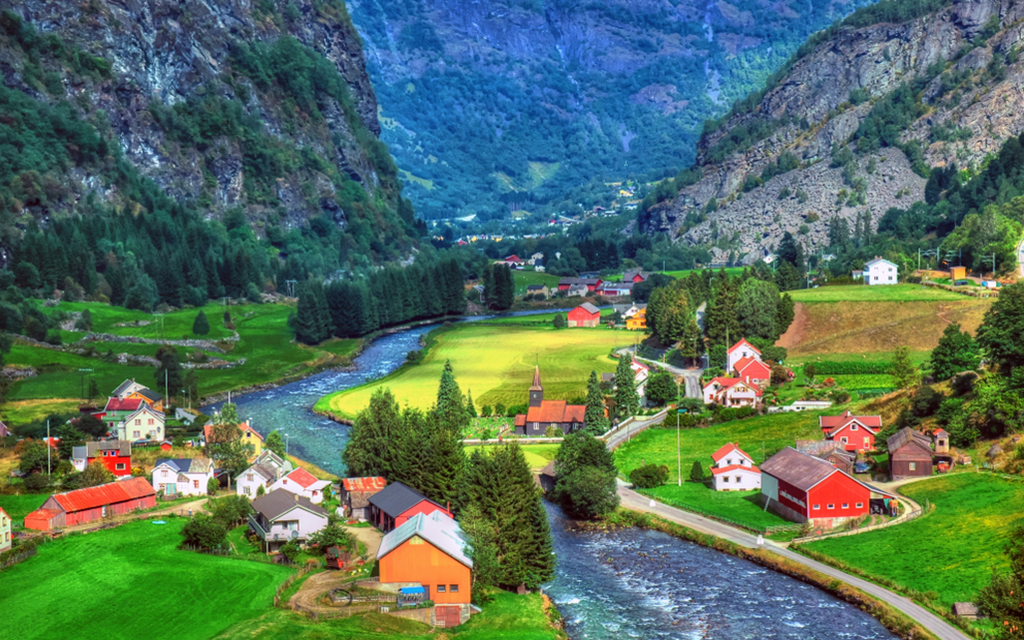 Norway is a country with lots to offer. The northern lights are the most remarkable phenomenon occurring around late September to late March, although a sighting is never guaranteed. The crime rates in Norway are incredibly low, making it a safe country to live and travel in. The "General Court" or right to roam allows visitors to tent, walk and pick berries anywhere other than marked farmlands. If you're travelling solo, you might like to spend some time in the company of the friendly Norwegians who are known for being liberal with a dry sense of humour that's generally subtle and laidback.
Finland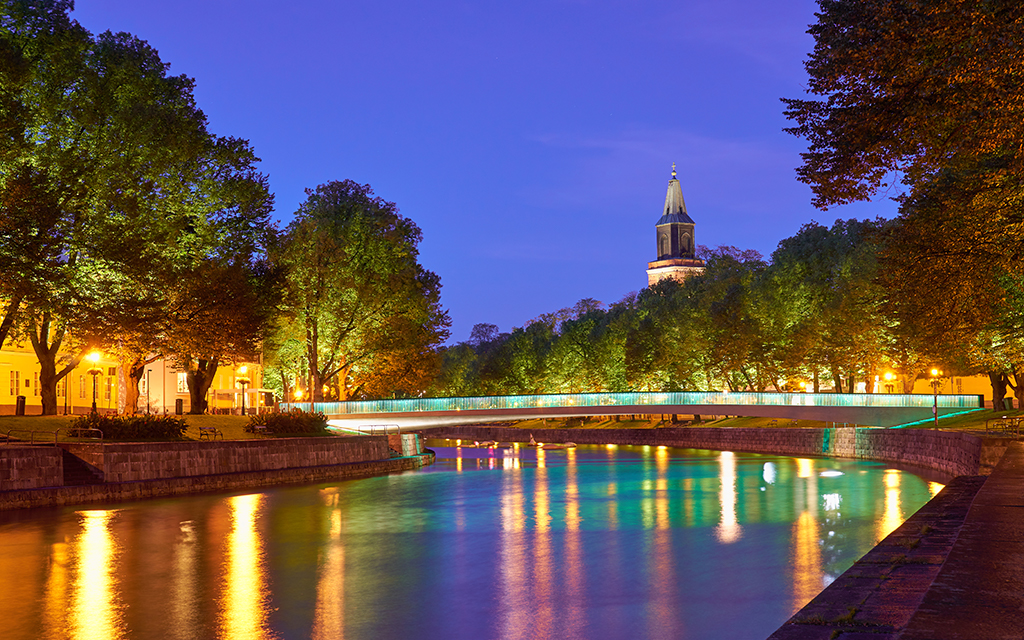 Finland has been voted as the happiest country in the world in the World Happiness report 2021, judged on factors like freedom, communal support, honesty, health, income, governance and navigating through the COVID-19 pandemic. Finland is notably non-threatening and a perfect destination for wary female solo travellers. That being said, no country is entirely free of crime, and it is always best to watch your wallet and be aware of your surroundings. Finland may be a small country, but you must take the time to visit, and you'll discover many stunning landscapes dotted with calm lakes and mystical forests. It is the perfect opportunity for travellers to connect with nature and escape all the trappings of the modern world.
Iceland
Iceland has ranked third in the Global Women Peace and Security Index (WPS Index), 2021-22 while regularly topping the World Economic Forum's global survey for gender equality, You don't need icy temperatures to know this country exudes effortless cool. Enforcing equal pay, high-quality daycare, and equal job opportunities are just some of the policies that highlight Iceland's principles. Even travelling alone, you can enjoy the geothermal baths or stylish Icelandic design trends with little worry.
With barely any sketchy neighbourhoods and a sizeable population of multilingual speakers, exploring this Scandinavian diamond is a lot less complicated than pronouncing some of their words.
Denmark
The policies of this Nordic country make it stand out as a progressive leader. Safe not just for women, but also in general, earnings-related childcare systems and flexible parental leave policies are some of the actions taken in conjunction with promoting gender equality.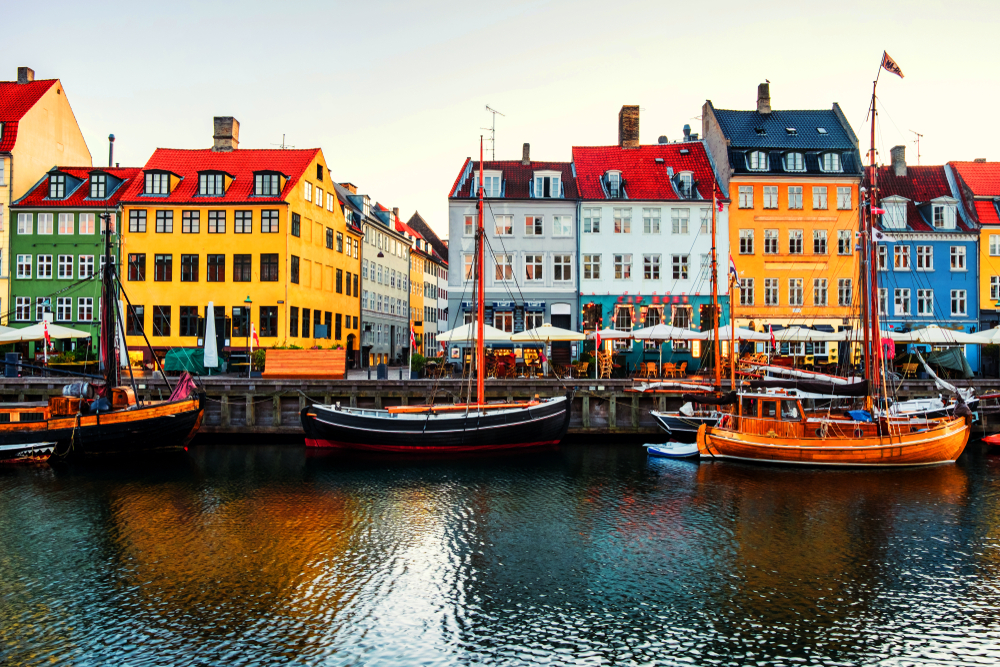 Adding to this, Denmark has some of the happiest retired women in the world. Take it from them; this country respects the female, her strength and worth. Whether you're roaming the metropolitan streets of Copenhagen or Aarhus, you're reassured and only left hoping more of the world follows suit.
Luxembourg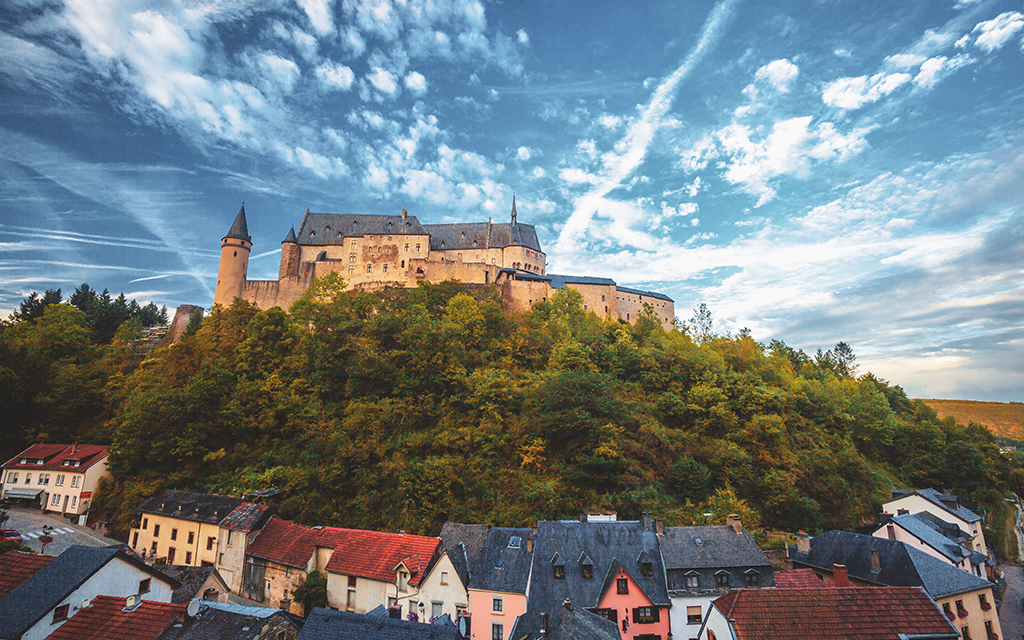 The country shares its borders with Belgium, France, and Germany, and many say it is the safest country to visit in Europe. Luxembourg has been allocated the 5th rank in the WPS Index 2021-22, indicating that it is a safe country for female solo travel.
Even though it is not very common, pickpocketing and bag snatching does happen. Luxembourg has a moderately continental climate, with cold winters and mild summers. Luxembourg is also known to have quite a few castles that loom over many hiking trails and its prehistoric Old City, a UNESCO designated site. Euro is the official currency in Luxembourg. Credit cards are accepted in most establishments, while ATMs are prevalent throughout the country.
Switzerland
The alpine vistas, chocolate treats and stunning landscapes of the Swiss nation have garnered a reputation as being one of the safest countries on Earth and has received an 86 per cent in the 'Law and Order Index' where people feel the safest walking at night. Its ardent democratic political systems bestow more power to the citizen than a representative democracy, and it's worked out quite effectively. Low crime rates are indicated even in the more remote regions, a reassuring knowledge as you plan your itinerary.
While you inevitably have your kleptomaniac gangs in the cities, they're more a nuisance than a threat. In fact, the primary concern of many travellers would be the unpredictability of its natural elements. 
Sweden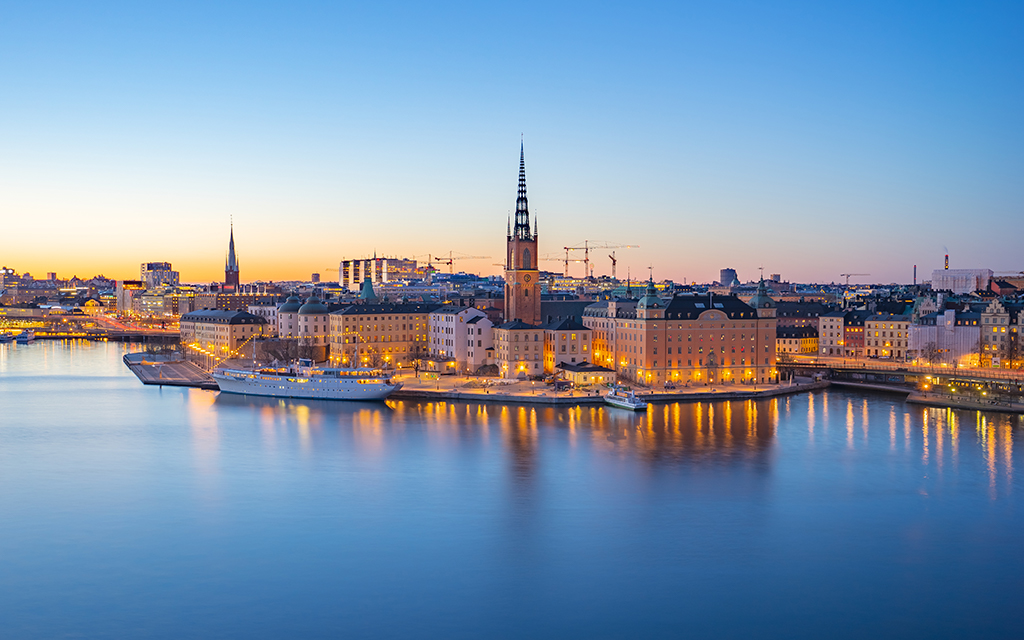 If you wish to experience the Scandinavian lifestyle, then Sweden is the place you should not miss. Sweden not only invites you to explore its glorious landscapes and wild nature but also its cities and culture. The capital city of Stockholm has an atmosphere almost similar to Venice that merges with contemporary and timeless architecture.
The country exemplifies gender equality, cares about human rights, and supports working mothers with excellent medical care, adequate maternity break, and financial support. Sweden is generally safe for women travelling solo, but it's always better to avoid deserted and poorly lit streets and areas and have a safe trip.
Austria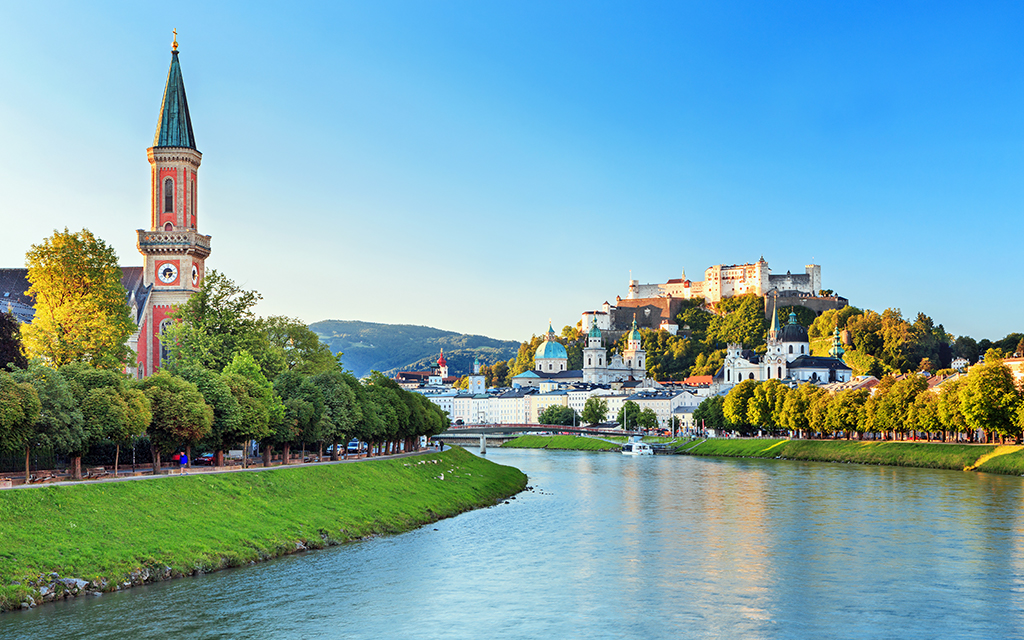 Austria's capital city – Vienna, is known for low crime rates, clean air, cheap rents, and distinctive culture. In addition to the capital city, Salzburg, Innsbruck and the smaller towns such as Hallstatt are worth exploring for dramatic rocky terrains that make for some extraordinary adventures. The country has been allocated an 86 per cent in the 'Law and Order Index' where people feel the safest walking at night.
It is relatively easy to get around Vienna on your own as you can go almost anywhere on foot. You can also opt for inexpensive modes of transport like the tram and subway or hire an Uber to explore the city.
Singapore
Having developed a well-earned reputation for being one of the world's safest and most peaceful countries, this tiny red dot in Southeast Asia is accessible, easy and vibrant. Packed with culture, entertainment and delicious food, it's a great choice if you're embarking on your first solo adventure.
So high is the standard of safety for women here; you can walk the streets at night without fear of being harassed. Another great thing is, with extensive and understandable signs and safe streets down to the alleyways, you don't necessarily need a guide to take you exploring. Discover this fascinating city on your own, and have experiences unlike anyone else.
As reassuring as the reports are, it's impossible to eradicate the chance you might be harassed or mistreated while you enjoy yourself in these countries. But it shouldn't stop you from living out your travel dreams. Protect yourself, always have a way to get help quickly if you need it, and act sensibly as much as possible. Many women have embarked on journeys, and you can too. 
Embrace the fearless, confident soul within you, and as you travel, you'll be a shining light to others who see you, even as you revel in the wonders of this world.