Advent is the period of preparation for many Christians leading up to Christmas day. Regardless of belief, tis a season to be jolly! Around the world, typically the four Sundays before 25th December is celebrated through spreading the spirit of thanksgiving and love.
The best places to immerse yourself in the spirit of Advent are in these enchanting Christmas markets.
Winter Wonderland in Hyde Park (London, UK)
Come December, London lights up. Its biggest Christmas Market is in the heart of the capital! With Paddington bear and Mr. Men and Little Miss characters celebrating Xmas with you, it is a much-anticipated Christmas affair for everyone.
A Christmas Market with a gleaming theme park and an area called Santa Land dedicated to the little ones draws visitors from all over the world.
Date: 21 November 2019 to 5 January 2020
Cologne Cathedral Christmas Market (Cologne, Germany)
With a famous soaring Cathedral and giant Christmas tree draped in a blanket of shimmering stars, Cologne Cathedral Christmas Market fully embodies the Christmas spirit. There are 150 stalls and 100 performances to delight market-goers.
It is delightful to stroll the streets with the air infused with the joy of Christmas and the fragrance of gingerbread waltzing to the tunes of Christmas carols.
Date: 25 November 2019 to 23 December 2019
Skansen Christmas Market (Stockholm, Sweden)
Skansen is Stockholm's oldest open-air museum. During Advent, it transforms into a rustic Christmas Market where artisans showcase their leather goods and other handmade crafts.
It is the perfect place for feasting and merrymaking; indulge in smoked turkey, marzipan, cheese, candies, and other festive fares while mirthful dancing around the Christmas tree.
Date: 30 November 2019 to 22 December 2019
Find cheap flights to Stockholm
Old Town Christmas Market (Prague, Czech Republic)
Get enthralled by the nativity scene at Old Town, Prague, where children can pet live animals! All that glitters is gold in one of the most dazzling Christmas markets featuring a massive Christmas tree enamored with golden lights.
Munch on the local comfort food: braided cake (vánočka) and find other traditional Czech delights from cookies to honey liquor called "medovina" and potpourri (purpura) to handcrafted wooden toys!
Date: 30 November 2019 to 6 December 2019
Koziar's Christmas Village (Pennsylvania, USA)
The seasonal journey to Koziar's Christmas Market has become a family tradition for many people. With more than a million Christmas lights illuminating the entire place, it is the most magical village, bound to amaze children and adults alike.
What started as one man's desire to decorate his farm for his family 70 years ago has today, grown to embrace hundreds of families.
Date: 2 November 2019 to 1 January 2020
Find cheap flights to Philadelphia
Advent Feast at the Basilica (Budapest. Hungary)
Five whole weeks of Yuletide celebrations are made perfect with a skating rink, 3D light shows with the grandest church, Basilica of Budapest as its backdrop! Advent Feast at Basilica bustles with life and the spirit of Christmas!
Don't forget to try the famous Hungarian chimney cake- 'flódni,' juicy burgers, and indulge of gluten-free, vegan gastronomy. There is no festive dieting with all that mouthwatering food!
Date: 22 November 2019 to 1 January 2020
Find cheap flights to Budapest
Tivoli Christmas market (Copenhagen, Denmark)
Decked out in true North Pole winter wonderland style, the second oldest Danish amusement park is also a Christmas Market. Tivoli garden looks like a page straight out of a fairy tale storybook. Watch elves hard at work, baking honey cakes at the Honey Cake Castle! Tivoli promised to enchant with a ten-meter tree decorated in Swarovski crystals.
The little ones can enjoy a comforting cup of hot cocoa, danish doughnuts, while the adults sip on gløgg ( hot wine). Watch for the Saint Lucia procession and keep your eyes peeled for Santa and his reindeer!
Date: 16 November 2019 – 5 January 2019
Find cheap flights to Copenhagen
Roppongi Hills Christmas Market (Tokyo, Japan)
The oldest Christmas market in Japan, O-Yane Plaza, is an effort to recreate a German Christmas atmosphere with hot bier, sausage burger, more sausages!
It is a cozy yet over the top market, featuring a snow queen, live concerts, and carefully curated stalls selling quality crafts. Among the many limited edition items is a "Christmas squirrel named Smoky by renowned Käthe Wohlfahrt.
Date: 29 November 2019 – 25 December 2019
Colmar Christmas Market (Colmar, France)
Noel in France is in one of the most beautiful villages. Admiring the warm orange lights that outline the amazing Germanic timber frame architecture and listening to children caroling on boats is a lovely way to spend evenings during advent.
Stalls presenting a selection of Alsatian specialties, foie gras, oysters, and spaetzle to savor on is what makes Colmar a quintessential Christmas Market. There are a total of six markets in the same vicinity! The season of merriment and sharing on Colmar leaves merrymakers with an unforgettable experience.
Date: 22nd November 2019 – 29th December 2019
Find cheap flights to Strasbourg
Bolzano Christmas Market (Bolzano, Italy)
Christmas is extraordinary because it brings such wonder to a children's world. Especially when they come to a place like Bolzano, and all its twinkling lights, merry go round, and horse-drawn carriages. Artisans set up stalls selling an array of baubles, glass ornaments, and wooden crafts.
The aroma of apple strudel, gingerbread and mulled wine wafting through the air, ignites the warmth and comforting feeling that only Christmas brings!
Date: 23 November 2019 – 6 January 2020
Valkenburg Christmas Market, Netherlands
Santa Claus is coming to town in Valkenburg! Yes, there will be Santa for the little ones, and the entire place is transformed into a fantastic winter wonderland. On top of it all, there is the largest underground Christmas Market set in Gemeentegrot, a limestone quarry.
It is a unique and welcoming change to the convention, but it still serves up hot chocolate milk and other Christmas traditions.
Date:15 November 2019 to 5 January 2020
Find cheap flights to Maastricht
Christkindlmarkt at Rathausplatz or Vienna Christmas Dream (Vienna, Austria)
Illuminated with candles is an archway that is the most spectacular of welcomes. It is one of the world's most beloved Christmas market dating back to the Middle Ages. Hot milky mélange coffee, giant pretzels, "kartoffelpuffer" (garlic sauced potato pancakes) are some Viennese favorites.
Vienna Christmas World is a magical place with a reindeer train ride at Children's World, brilliant light installations of Christmas tales, and a sensational 3,000 m² ice rink to skate the night away.
Date: November 15 2019 to December 26 2020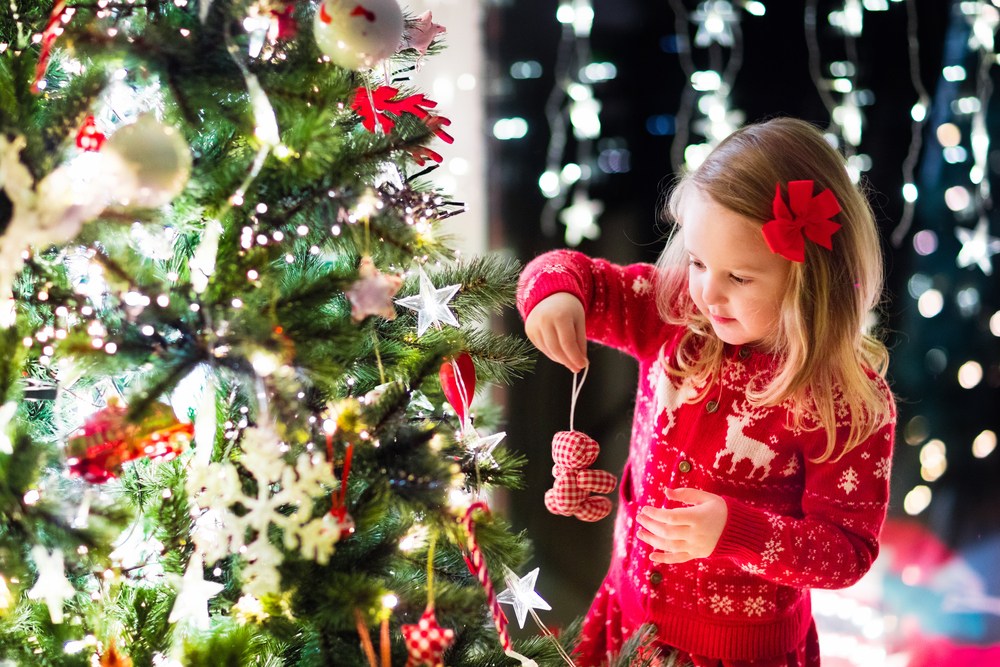 For believers, Christmas is a day of celebration for the greatest gift of love bestowed unto humankind. For the rest, Christmas is also a celebration of love. The love of gifting, the love of gathering, and the love of peace.
As for me, on the 12th day of Christmas (I hope), my true love gives to me, a pair of air tickets in a pear tree. To Bolzano, Italy!