While Germany's famous beer halls are sure to give you a merry good time, the country is also equally famous for fairy tales that give the little ones a good nights' sleep. Stories like Little Red Riding Hood, Sleeping Beauty, Rapunzel and Hansel and Gretel have enthralled all for generations, and the places that inspired these beloved tales are no less magical themselves.
There's simply so much fairytale magic and lore to be had, and any visitor can follow in the footsteps of these stories on the Deutsche Märchenstrasse, or German Fairy Tale Route.  At 600 kilometres long and passing through 50 towns and cities, embarking on this immersive journey will take you into charming old towns with medieval flair, imposing castles and ancient woods. Fans of the Brothers Grimm, take note: the route includes a stop at the brother's former residence, as well as a museum dedicated to all things Grimm.
Germany reads like a timeless collection of fairy tales, and here are 5 places so enchanting, you'll be sure to find yourself lost in the magic!
1. Black Forest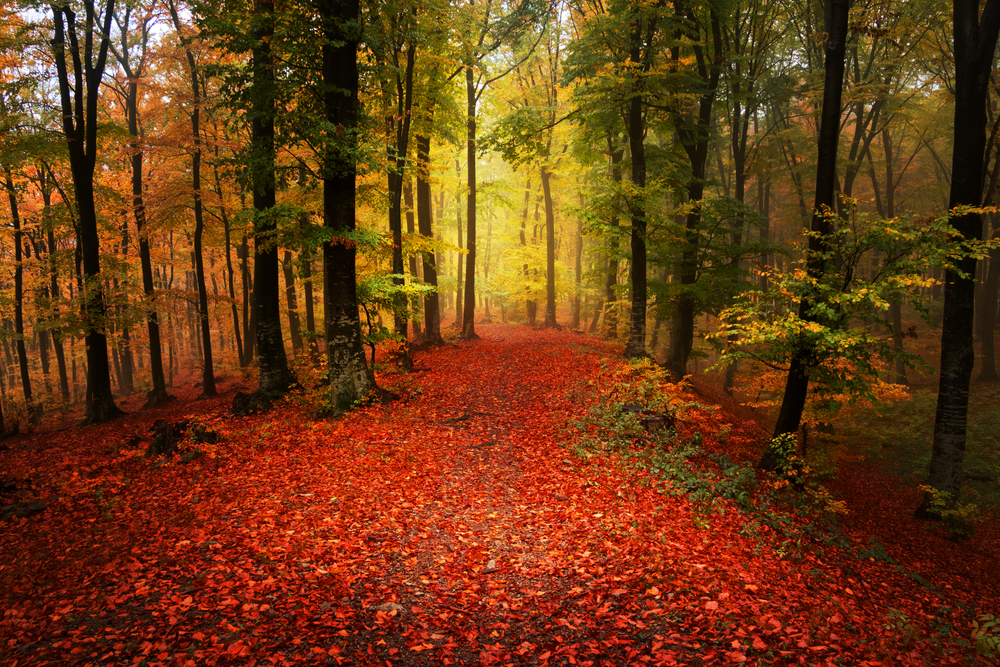 The fabled setting of the Grimm Brothers' tale of "Hansel and Gretel" may sound grim, but the Black Forest is best known for being supposedly impenetrable, rich with world-class thermal spas — and the birthplace of the cuckoo clock. The numerous pine trees that make up the Black Forest are apparently packed so densely that sunlight barely reaches the forest floor, creating a bewitching setting fit for an evil witch's hideout.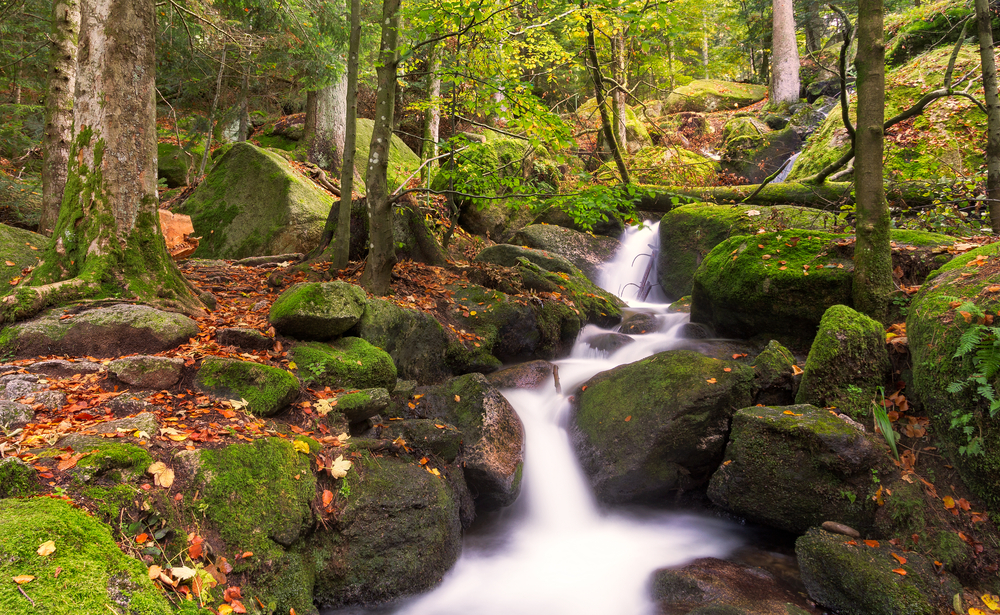 Not all of the Black Forest is dense wood, rivers and hills however — the picturesque spa town of Baden-Baden draws pleasure-seekers to its impressive spas and "bathing temple", and the German Clock Museum, situated in the city of Furtwangen, boasts a 160-year-old collection that features a ridiculous 8,000 timepieces of all shapes and sizes, from all around the world.
2. Rothenburg Ob der Tauber
Celebrated as "Germany's best-preserved walled town" and "the jewel in Germany's crown" by those who have been mesmerized by its otherworldly beauty, Rothenburg Ob der Tauber is essentially medieval Germany perfectly frozen in time. History literally comes alive at Rothenburg Ob der Tauber, as night-watchmen make their rounds with curious tourists willing to spend a night and well-curated museums documenting life and death in medieval times.
Rothenburg Ob der Tauber not only enchants with its fairytale feel, but has also inspired fairy tales too. The place is apparently the inspirational spark behind the imaginary town in Walt Disney's take on "Pinocchio", and there's even a "fairytale tour" specially for the young ones here.
3. Hamelin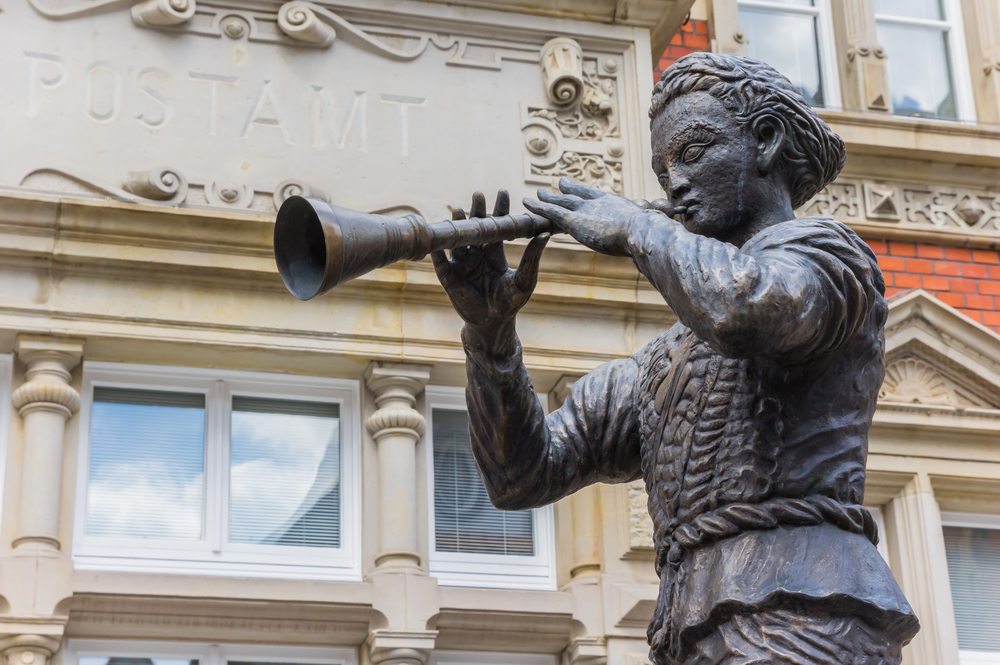 Made famous by the enduring tale of the Pied Paper, Hamelin today honours this fairy tale with an array of rat-themed dishes and drinks — visitors can munch on freshly baked rat-shaped pastries, dig in to rat-themed roasted delicacies and wash it all down with with a glass of "rat's blood", a champagne-blackcurrant juice mix. A Pied Piper melody also plays at the Wedding House at 9.35 a.m. and at the Weserlied 11.35 a.m. everyday, and there's even a Pied Piper play every Sunday from the middle of May to September!
Rats and the Pied Piper aside, Hamelin's well-preserved weser-renaissance architecture continues to mesmerise visitors from all over the world. The town is often praised as an overflowing treasure trove of architectural marvels, and the pleasantness of the surrounding countryside also invites visitors on hiking or cycling trips.
4. Bremen
Just a stone's throw away from Hamelin is the equally impressive city of Bremen. If Hamelin is the standard-bearer for one form of architecture, Bremen is the equivalent of a timeless tapestry of many styles – the Bremen Cathedral sports Gothic, Romantic and Gothic Revival motifs and facades on its' twin 89-metre high towers, and the world-famous Bremen City Hall, which earned its UNESCO World Heritage status in 2005, will leave you truly awestruck by the sheer talent of medieval stonemasons.
[Find the best hotel deals in Bremen, Germany]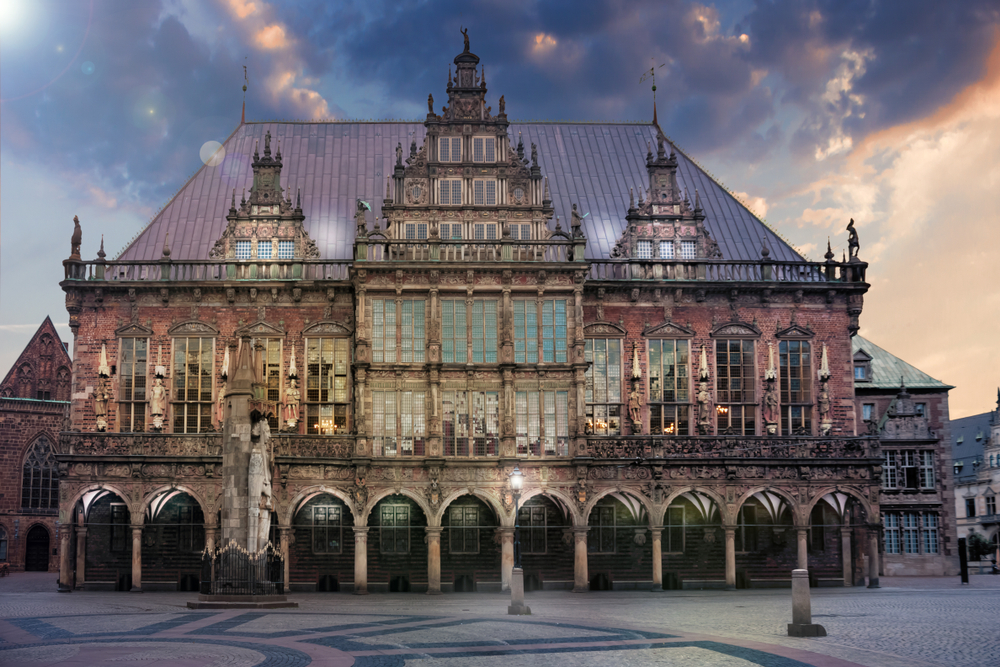 Bremen's claim to fairytale fame is the city's role as the setting of the Grimm fairytale, the Bremen Town Musicians. Visitors unacquainted with the story will be left puzzled by odd statues of animals perched atop one another throughout the city, so be sure to give the tale a brief read before your visit. Still, with all the mesmerising facades and the feel of timeless beauty, Bremen itself feels completely out of a fantasy realm.
5. Neuschwanstein Castle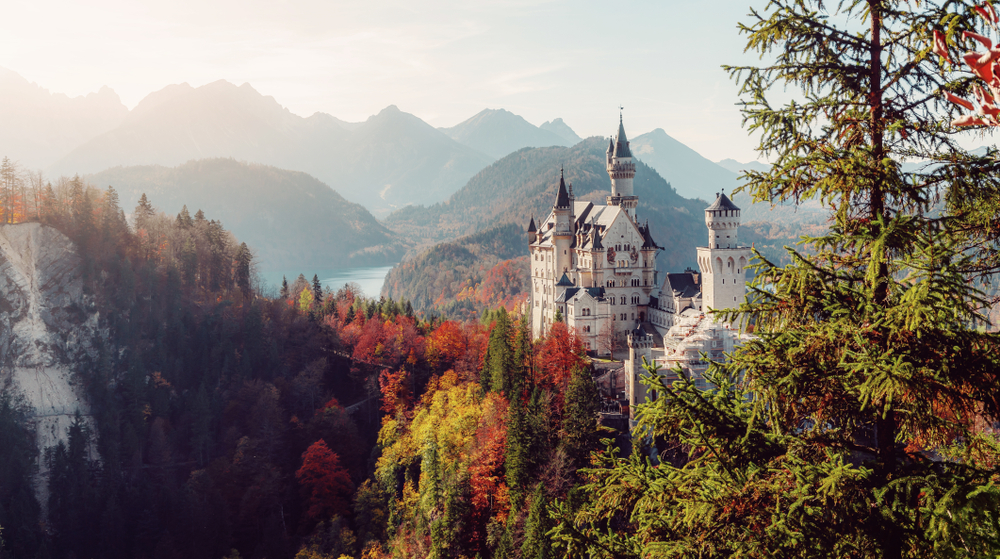 One of the most visited castles in Germany, Neuschwanstein Castle needs no introduction. Built by the "fairytale king", King Ludwig II of Bavaria, the fairytale castle evokes fantasy and lore in grand proportion. Motifs, facades and paintings found throughout the castle run deep with themes found in many fairy tales, and much also depict knights, kings and other medieval legends.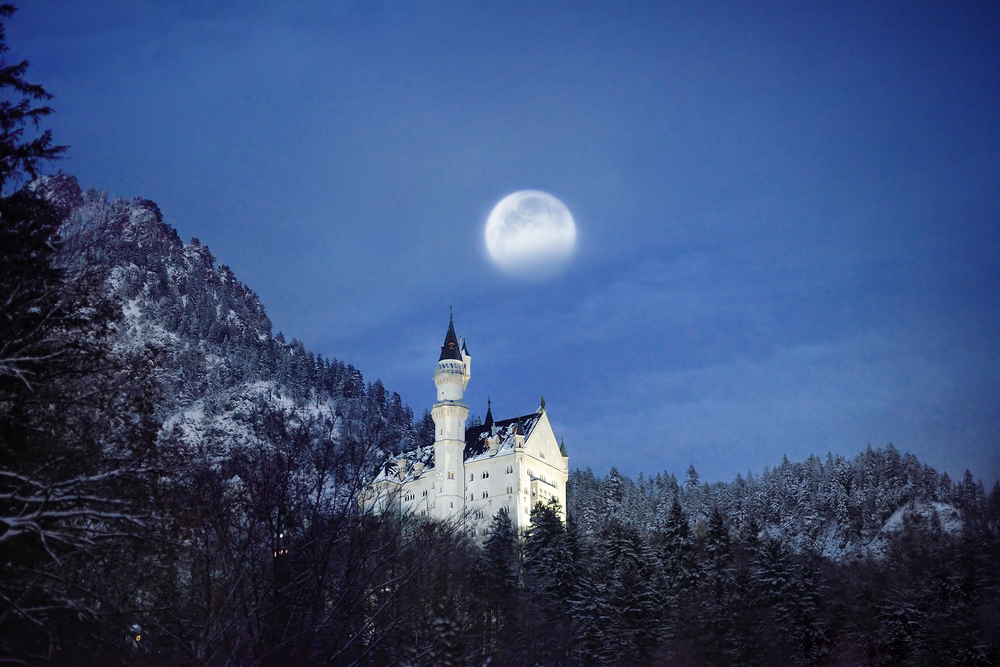 With its unique white limestone facade and blue turrets, it is easy to notice where Neuschwanstein Castle has inspired a fairytale or two. The castles in Walt Disney's Cinderella and Sleeping Beauty both bear a striking resemblance to Neuschwanstein, particularly so in Sleeping Beauty's case — Walt Disney himself apparently stopped by Neuschwanstein on a trip across Europe, and was thoroughly persuaded by the castle's magnificence.
And there's a lot more fairytale magic to be discovered in Germany! Beyond the enchantment of magnificent castles, ancient forests and old walled towns lies lore and legend in plain sight, so why not stay a little longer and take a trip down the German Fairy Tale Route? Who knows, you might just end up with a fairytale of your own.