Words by Rishad Saam Mehta
Named after the hoards of Kangaroos found by Mathew Flinders on his journey in 1803, Kangaroo Island is a tranquil and gorgeous island just 13 km off the coast of South Australia. An easy two hour drive from Adelaide to Cape Jervis, a 50-minute ferry will get you to Penneshaw "" the eastern part of the island. You can also take a bus from Adelaide and then take the ferry across, and pick up a pre-booked hire car from Penneshaw. Another option is to fly from Adelaide to Kingscote (the airport 60km west of Penneshaw) and collect your hire car from there.
Whichever way you choose to get to this very special place in the world, here are five experiences you shouldn't miss on Kangaroo Island.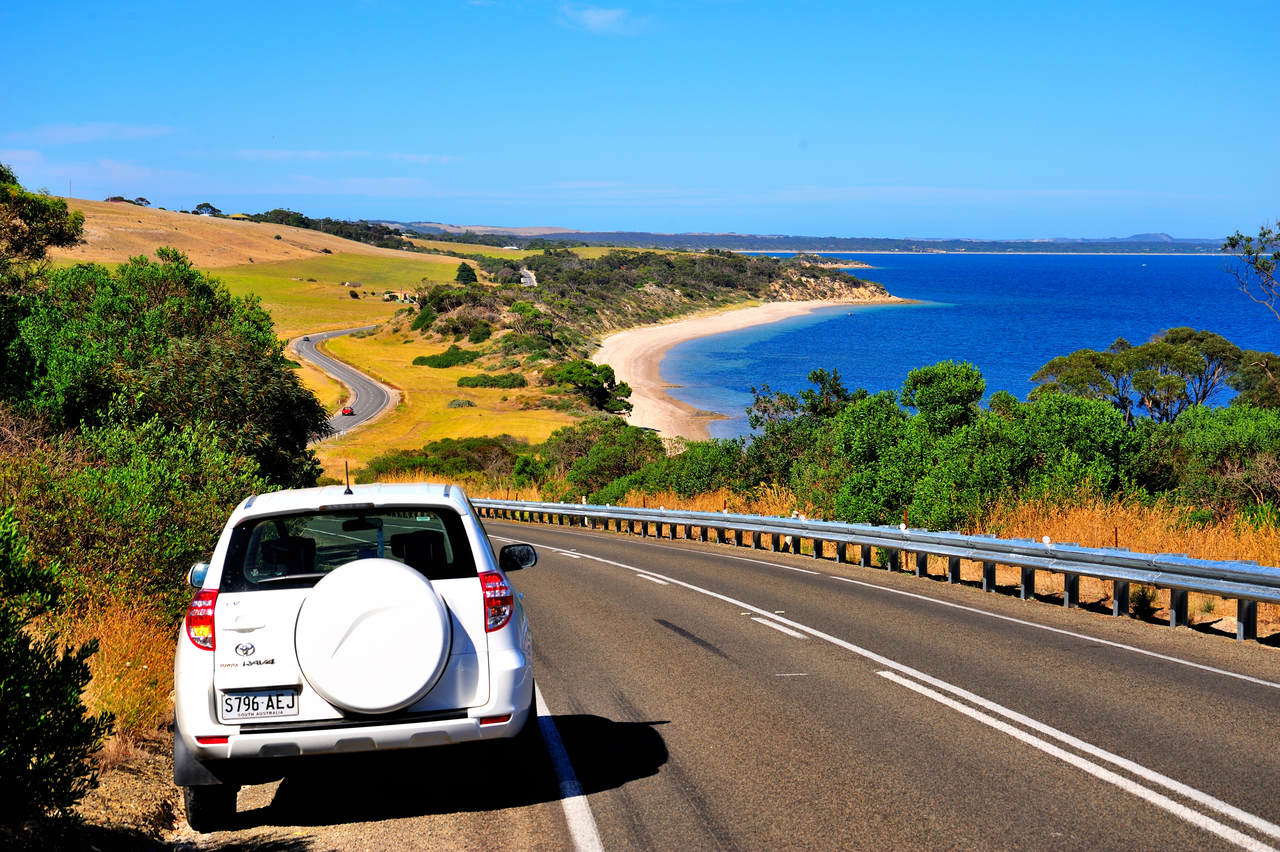 1. Seal the deal at Seal Bay Conservation Park
A 40 minute (55km) drive south from Kingscote will bring you to the southern coast of Kangaroo Island which is home to an abundance of seals and sea lions. They can be seen resting in the sun and nursing their young after feeding for three days at sea. Others, in true Aussie style, ride the waves onto the beach. If you join a guided tour, you can walk on the beach to within metres of them, or view them from the boardwalk.
2. Drink in the view at Vivonne Bay
23 km from the Seal Bay Conservation Park is Vivonne Bay. Absolutely drop-dead gorgeous, the bay's long curved sandy beach is a superb place for picnics, beach combing, or fishing. If you're an experienced surfer you can enjoy the awesome turquoise waters.  This bay is also a safe harbour and is the base for cray and game fishing boats.
3. Don't sleep too deep
Because, chances are that if you step out of your cabin in the middle of the night, you'll see the shining eyes of kangaroos and wallabies wandering about. And if it is a clear night you'll see the stunning southern sky. Living in the city we don't get to fully appreciate it, but on Kangaroo Island, you'll see (or not see) what darkness really is. Another great nocturnal experience is the Hanson Bay Sanctuary Tours that offers fully guided 90 minute walks where you'll discover and learn about the nocturnal animals of Kangaroo Island and their natural habitat.
4. Explore the Flinders Chase National Park
Located at the western end of Kangaroo Island, Flinders Chase National Park is one of Australia's largest parks covering 74,000 hectares of untouched bushland. The park is home to a variety of fauna, and considered to be one of South Australia's most significant parks due to its natural state and wildlife. Remember to drive slowly, and you'll be rewarded with great sightings of the wildlife that populate this park and island.
5. The Remarkable Rocks and Admiral's Arch
A twenty minute drive south from the resort will take you to Kirkpatrick, home to an impressive natural formation which appears to be a cluster of precariously balanced boulders. This extraordinary geological feature is aptly named the Remarkable Rocks, and is located within the Flinders Chase National Park. Nearby is Admiral's Arch, another of nature's wild sculptures, where fur seals can be seen frolicking in the waters or resting on the rocks.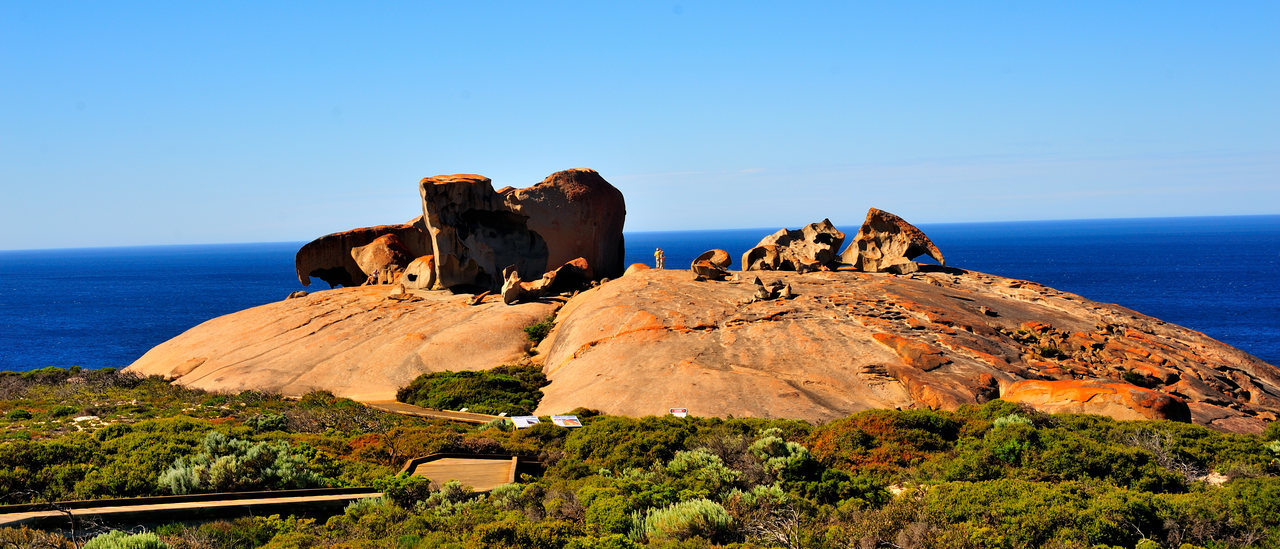 Find the best flights to Adelaide, and spend some time on Kangaroo Island.
Search for the cheapest flights from India to Adelaide here, and from Singapore here, and our Malaysian friends can search from here.
Images courtesy of Rishad Saam Mehta and Tourism Australia