This page was last updated on 07 May, 2021.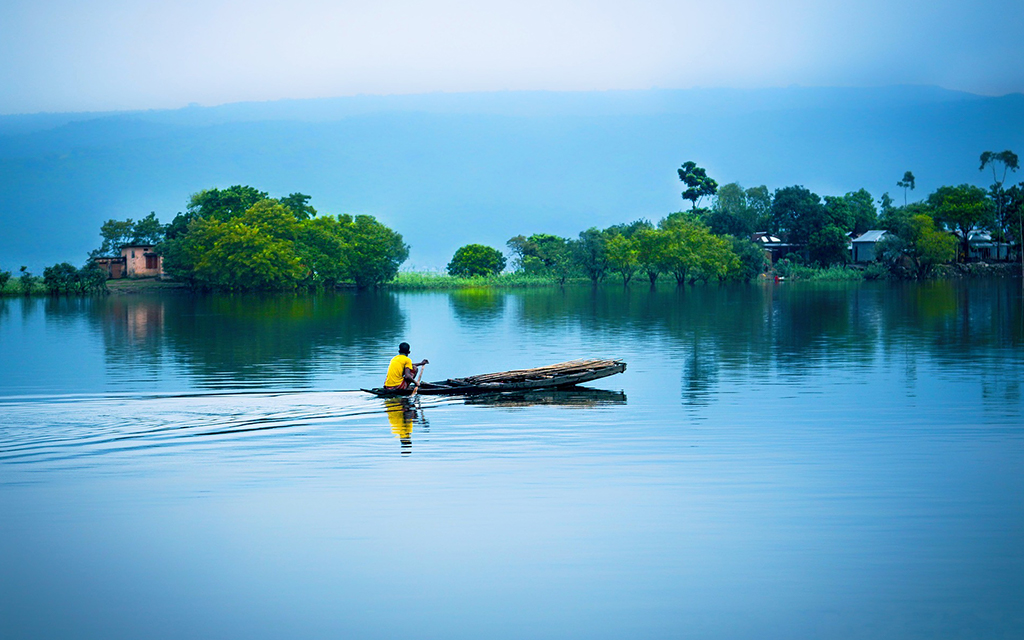 At a Glance
Travel Restrictions
Tourist Entry: Partially Allowed
Testing: Negative PCR test results is required for all countries.
Quarantine Required: Depends
Quarantine Details: Quarantine for 14 days required for some countries.
Local Restrictions
Lockdown in Effect: Partial
Events: Partially Allowed
Transport: Operational with restrictions
Shopping: Open
Restaurants and Bars: Open with restrictions

Detailed Travel Advisory
Published 05.05.2021
1. Passengers arriving from Argentina, Brazil, Colombia, Costa Rica, Cyprus, Georgia, India, Iran, Mongolia, Oman, South Africa or Tunisia are not allowed to enter.
2. Flights from India to Bangladesh are suspended.
– This does not apply to humanitarian and medevac flights.
3. Suspension of visa on arrival facilities.
4. Passengers must have a negative COVID-19 PCR test taken at most 72 hours before departure from the first embarkation point.
– This does not apply to passengers younger than 10 years.
5. A completed "Health Declaration Form" must be presented upon arrival. The form can be found at https://dghs.gov.bd/images/docs/Notice/Notice_06_12_2020_HDF_BN.pdf .
6. Passengers are subject to medical screening.
7. Passengers are subject to quarantine for up to 14 days.
8. Passengers arriving from Austria, Azerbaijan, Belgium, Chile, Croatia, Estonia, France, Germany, Greece, Hungary, Iraq, Italy, Latvia, Lithuania, Netherlands, Paraguay, Peru, Slovenia, Spain, Sweden, Switzerland, Turkey or Uruguay must have a reservation confirmation at a government quarantine designated hotel for 14 days.
9. Passengers arriving from Bahrain, Kuwait or Qatar must stay at a government quarantine designated facility for 3 days or have a reservation confirmation at a government quarantine designated hotel for 3 days.
Detailed Tourist Information
On arrival, all foreign nationals, aged 10 years and over, need to produce a medical certificate issued within 72 hours of travel indicating the passenger is COVID-19 negative.
Travellers will be asked to sign health declaration forms and fill out passenger locator forms.
Commercial passenger flights from the UK, Malaysia, Turkey, the UAE, Qatar, Sri Lanka, China and the Maldives are now permitted to land in Bangladesh. You should check with airlines to confirm what flight options are available. Flight schedules are subject to change at short notice and you should monitor travel arrangements closely.
Those arriving from, or transiting, the UK are required to quarantine at a government facility, or government-approved hotel, where they will be tested for COVID-19 after seven days. Those testing negative for COVID-19 in that test will be allowed to complete the remainder of a 14 day quarantine period through 'home quarantine'. Those testing positive will be transferred to a designated government hospital where their remaining quarantine period will be assessed and determined.
For those arriving from locations other than the UK, health officials at the point of entry to Bangladesh will assess whether you are able to self-quarantine for 14 days or need to be taken to a government facility or government-approved hotel.
Passengers from, or who have visited within the previous 15 days, Argentina, Brazil, Colombia, Costa Rica, Cyprus, Georgia, India, Iran, Mongolia, Oman, South Africa and Tunisia are NOT permitted to travel to or enter Bangladesh.
If your journey to or from Bangladesh includes a transit stop you may need to meet separate COVID-19 certificate requirements for that country.

Lockdown Details
As part of COVID-19 measures, the Government of Bangladesh has introduced restrictions on movements. From 14 April until 5 May, all forms of public transport including road, rail and waterways, are suspended. Domestic air travel is operating a limited service. Further restrictions may come into force at short notice.
Face masks must be worn at all times when moving in and around Bangladesh. You should also wear a mask at home if anyone in your household is displaying COVID-19 symptoms.
The Government is requiring people to stay at home. People should only leave their homes if there is an urgent need. Anyone not complying with these requests risks legal action.
Shops, including shopping malls, are operating reduced hours. Banking services are also likely to be affected. Emergency services including hospitals remain open. At short notice local authorities may lockdown buildings, streets and areas in order to control the spread of coronavirus.

Sources
https://www.gov.uk/foreign-travel-advice/bangladesh/coronavirus
Data Source: covidcontrols.co