This article has been reviewed by Wego's editorial team to ensure that the content is up to date & accurate.
Updated July 2023
The Ministry of Expatriates' Welfare and Overseas Employment in Bangladesh is responsible for actively monitoring the activities of Bangladeshi workers employed abroad. To ensure compliance, the ministry has established the Bureau of Manpower, Employment, and Training (BMET). The BMET requires Bangladeshi expatriates to obtain an immigration clearance card before traveling to other countries for employment purposes. 
Read on as Wego provides you all the necessary information about registering for the BMET database and checking your card status online.
What is BMET clearance card?
As mentioned previously, the BMET clearance card is a crucial document that Bangladeshi workers must obtain before leaving the country. Regardless of possessing a valid work visa, individuals will not be allowed to clear immigration without this document. The card includes essential information such as passport details, visa information, and biometric data of the cardholder.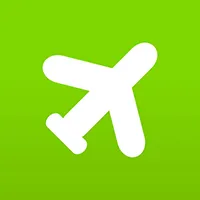 Book cheap flights with Wego
BMET online registration
For Bangladeshi workers to be eligible to seek job opportunities abroad, they need to be registered in the BMET database. Registration can be done by attending 42 BMET offices and 11 government technical training centres in different districts across the country, or by using the "Ami Probashi" app approved by the government.
The following documents are required during the registration process:
employee's passport
passport size photo
contact number
email, if applicable
skill certificates, if applicable
fingerprint
The fee for online registration is BDT 200 if you are registering through a BMET centre. An extra service charge of BDT 100 is applicable if registering through the Ami Probashi app, making the total cost BDT 300.
Once you have successfully applied for the clearance, all you need to do is carry the document with you and present it to the immigration officer. Continue reading to learn how you can verify the status of your BMET clearance card.
How to check your BMET clearance card?
You can easily check the status of your BMET clearance card by using your passport number. BMET clearance card status can be checked in the following ways:
Ami Probashi portal

Image © amiprobashi.com
You can verify and download your approved BMET clearance card through the Ami Probashi portal. To do so,
visit www.amiprobashi.com
enter your registered passport number and the captcha code
proceed with the verification process
view or download your BMET Smart Card
Ami Probashi app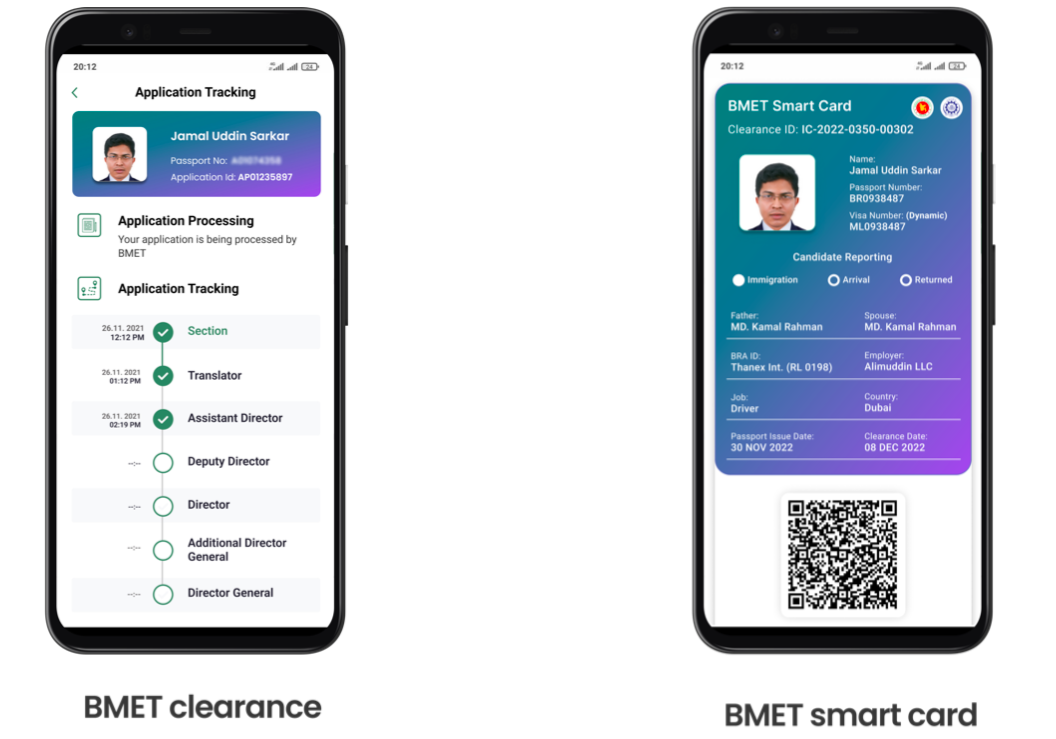 Image © amiprobashi.com
Another possible way to check your BMET clearance card is to check through Ami Probashi app. You can easily download the app on Google Playstore or Apple App Store. All you need is to enter your valid passport number used in the registration process.
BMET fingerprint enrolment check
As mentioned above, your fingerprints are also stored in the BMET database during registration. This process is done to implement a fast and secure way of identity verification and to prevent any instances of identity fraud. 
You can check the status of your fingerprint validation through BMET's official website for Bio-Finger Enrolment Validation. After entering your employment registration number on the page, you will be directed to a page displaying your Employee Registration ID, name, father's name, and the status of your Bio-Finger Enrollment Validation.
[Total:

123

Average:

4.7

]