This article is reviewed regularly by Wego's editorial team to ensure that the content is up to date & accurate.
Updated September 2023
The polio vaccination card is a document issued in Pakistan that serves as proof that a person has received the polio vaccine. It is essential to possess this card as it demonstrates that the individual has been immunized against polio, a highly contagious and potentially fatal disease.
Wondering how to apply for a polio vaccination card in Pakistan? Keep reading as Wego delves into the complete procedure of applying for a polio vaccine card online in Pakistan.
Polio vaccination card in Pakistan news updates
Recently, there was news about Pakistan authorities implementing a new rule for outbound passengers. They asked airlines to check travelers' polio vaccination cards. However, Wego's research revealed that the Civil Aviation Authority (CAA) of Pakistan clarified that showing polio vaccination cards before boarding a plane is not mandatory for international travelers.
Announcement 📣

🚨 @NadraPak only issues Polio Vaccination certificates.

We have no jurisdiction on immigration related matters.

Clarification: NADRA has not instructed Airlines to check on passengers travelling abroad for Polio Vaccination Certificates.

However, Civil… pic.twitter.com/WO1aVXQceg

— NADRA (@NadraPak) August 1, 2023
The CAA spokesperson explained that the letter circulating on social media was an internal communication of the Islamabad airport, but it was later canceled. He emphasized that the letter is not a polio-related travel advisory in any way. Typically, if certain countries have such requirements, they inform travelers through their embassies and consulates before issuing visas and travel guidelines.
Furthermore, officials at the National Institute of Health (NIH) in Islamabad confirmed that polio vaccination is not mandatory for international travel according to the International Health Regulations. Pakistani travelers are not required to carry polio vaccine certificates similar to COVID-19 vaccination cards.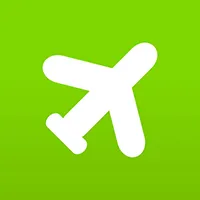 Book cheap flights with Wego
Polio vaccination card in Pakistan
The polio vaccination card is an official document issued by the National Database and Registration Authority (NADRA) in Pakistan, serving as evidence that an individual has been vaccinated against polio. This card plays a crucial role in public health as it demonstrates that the person has received the necessary immunization to protect them from polio, an extremely contagious viral infection that can lead to severe paralysis and even death.
The card contains essential information, such as the recipient's name, date of birth, and the date of vaccination, providing a comprehensive record of the individual's immunization history. The polio vaccination card is valid for one year from the date of vaccination.
Polio vaccination card in Pakistan online download
Regardless of whether you are required to have your polio vaccination card before your trip to Pakistan, please follow the given simplified steps:
Visit any government hospital or medical facility to get two polio drops.
After receiving drops of the polio vaccine, visit the National Immunization Management System portal.
Select the "Other Vaccination" option and choose "Polio, Yellow Fever" on the webpage.
Fill out all the required fields, including your CNIC number alongside ID card issue date.

Choose "Oral Polio Vaccine" among the options for vaccination under the 'Vaccine' section.

Add the provided digits and proceed by clicking "Verify."
On the second page, provide your name as mentioned on your CNIC or Passport, enter your passport number, select your nationality, and click on "Verify."
Make a one-time payment of PKR 100.
Once the charges have been transacted, click on "Continue".
Check the details and submit after inspecting the accuracy of the information supplied.
Proceed to the "Certificate Download" Button to download the Polio Vaccination Card or Certificate.
[Total:

123

Average:

4.8

]