This article has been reviewed by Wego's editorial team to ensure that the content is up to date & accurate. 
Updated July 2023
Nol Card is a smart card that provides a convenient way to pay for various Road and Transport Authorities (RTA) transport modes in Dubai with a single tap. Each Nol Card is valid for a specific period starting from its issuance date. To fully enjoy the benefits of Nol Card services, it's crucial to stay informed about the expiration date of your card. Failing to renew it on time can lead to a disruption of services. Stay updated on your card's validity and ensure timely renewal to continue using the services seamlessly.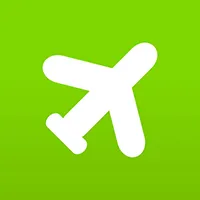 Book cheap flights on Wego
Wego has compiled important information about Nol card validity check. Keep reading to find out how to check your Nol Card validity. 
Nol Card validity check
The Nol Red Card remains valid for 90 days, while the Nol Silver Card, Gold Card, and Blue Card have a validity of 5 years from the date of issue. To know more about the different types of Nol Cards available, their features, validity and more, check out our dedicated article:
To check your Nol Card validity, you can check it at any of the ticketing machines and counters at Metro stations and parking meters in Dubai.
When the holder inserts the Nol card into the parking machine and a message containing how many days you have left before your Nol Card expires. Moreover, it will be shown to alert you to apply for a new card.
Furthermore, the holders can use it till all the credit finishes on the card. However, they will not be able to top up the card with new credit.
Nol Card balance check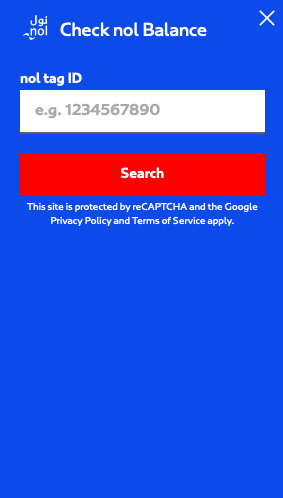 Every Nol Card has a unique Nol tag ID, with which you can easily check your Nol Card balance online. All you have to do is:
Go to 

rta.ae/home

. 

Click "Check Nol balance" on the webpage. 

Enter your Nol tag ID. 

Click "Search" to view your card balance. 
Nol Card history check
Checking your Nol Card transaction history can be easily done online via the Nol website. All you have to do is the follow the steps below:
[Total:

124

Average:

4.7

]