This article is reviewed regularly by Wego's editorial team to ensure that the content is up to date & accurate.
Reviewed September 2023
A valid visa is an essential travel document for those looking to travel to Saudi Arabia. Travelers need to ensure they don't overstay their welcome as detailed by their visa validity. Those looking to check the validity of their Saudi visas may do so by checking via the Muqeem online portal. This also applies to holders of the exit/re-entry visa looking to check the validity and detail of their visa.
Keep reading to know more about the process of the Muqeem visa validity check and exit/re-entry visa validity.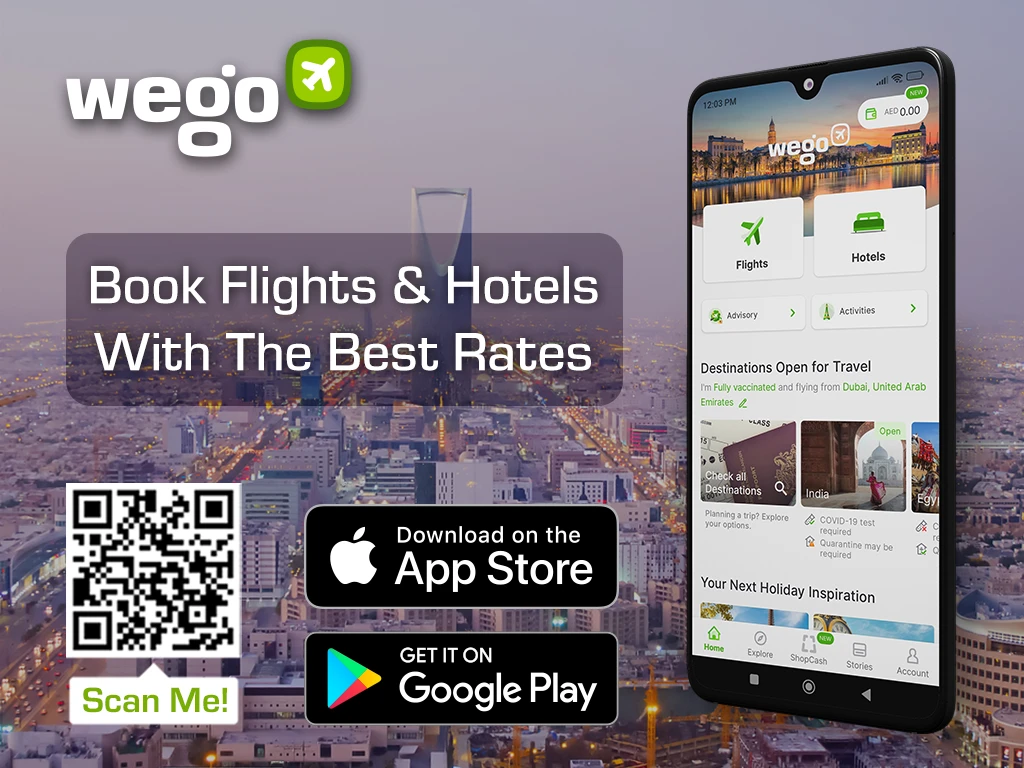 Muqeem visa validity 2023
Visa validity refers to the period between the issuance and expiry date of a visa. As long as you have a valid Saudi visa, you can choose to leave or enter the country at any time. It is, therefore, imperative for anyone holding a Saudi visa to determine and ensure their Muqeem visa validity.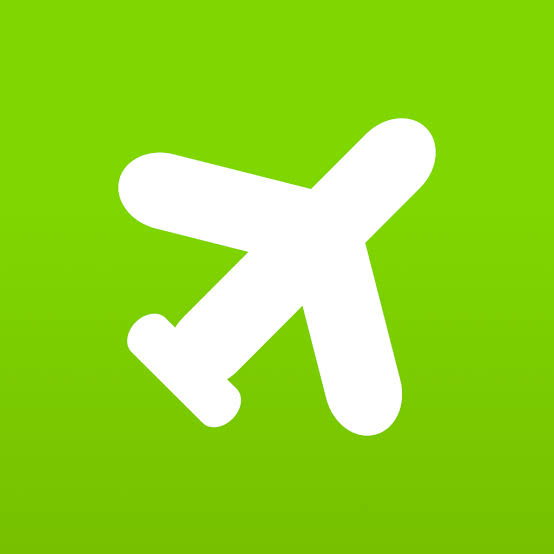 Book cheap flights to Saudi Arabia now
Muqeem visa validity service check 2023
Whether you're a resident or visitor to Saudi Arabia, checking your Saudi visa validity visa through the Muqeem portal is an easy and simple process. There's no login required, and provided you're able to provide the required information, you can determine your visa validity in a matter of minutes. Here's how you can process your Muqeem visa validity check through Muqeem.
To avail of the Muqeem visa validity check service of your Saudi visa on the Muqeem platform, please follow the following steps:
visit the Muqeem portal

enter your Iqama number or visa number

you can opt to cross-check your visa or Iqama number by date of birth, passport number, name, iqama expiry date or visa expiry date

provide your preferred information and click on the 'Check' button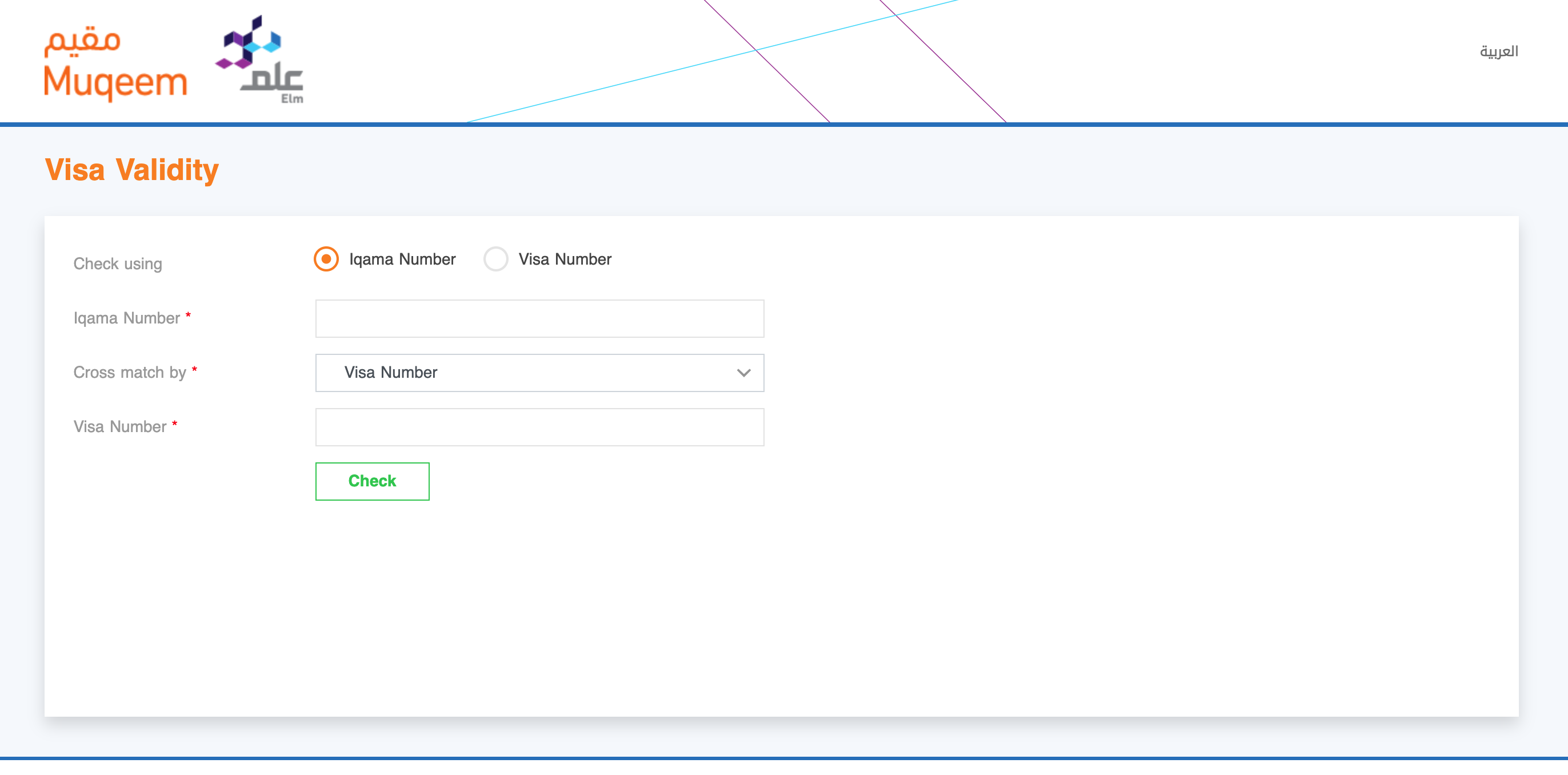 After clicking on the "Check" button, you can view the visa validity, visa type, date of visa issue, and other details on the very next page. 
Exit/re-entry visa validity check 
A Saudi exit/re-entry visa is an essential document for beneficiaries who have family members or domestic workers outside the kingdom and for employees wishing to exit Saudi Arabia and return within a stipulated time.
Checking the validity of an exit/re-entry visa can easily be performed through the Muqeem portal as follows:
visit the Muqeem portal

enter your Iqama number

select 'date of birth' to cross-check your Iqama number with  

click on the 'Check' button
After providing your selected detail, your exit/re-entry visa details will be displayed as follows:
visa status (still valid or has expired)
visa type and number
visa duration
visa issuance date
return before date
inside or outside Saudi Arabia
If you're looking to extend your exit/re-entry visa, please refer to our dedicated article below.
How to check the final exit visa check through muqeem?
Please note that while the Muqeem portal does allow employers to issue the final exit visa for expat workers, the platform does not currently facilitate final exit visa status checks.
If you're looking to check your final exit visa, you can do so through the Ministry of Labor's portal or through the Absher platform.
Visa validity KSA
Saudi Arabia offers several types of visas to facilitate travellers looking to enter the country. Among the more popular ones are tourist, business, religious, family visits, and work visas.
The validity of these visas is as follows:
tourist visa:

The visa is valid for up to one full year (365 days) with a maximum 90-day duration of stay at one time and multiple entries

business visa:

For a single-entry business visa, the maximum validity will be three months, and the maximum duration of stay will be thirty days. Multiple entry business visas can be issued for 6 months, 1, 2 or 5 years with the maximum duration of stay of 90 days per trip

family visit visa:

Single-entry family visit visas are valid for 90 days with a maximum of 30-day duration of stay, while multiple-entry visas are valid for 1 year. With multiple-entry visas, it is possible to re-enter Saudi Arabia up to 4 times, with each visit lasting up to 90 days

Hajj and Umrah visa:

The Hajj visa is valid for 30 days, while the Umrah visa is valid for three months

Saudi work visa:

The visas are valid for one year from the date of issuance and allow foreign nationals to work in the country for up to six months in that one-year period without having to apply for a residence permit
Muqeem Iqama expiry date
Checking your Iqama expiry date is currently not possible using the Muqeem portal. If you're looking to check the status and expiry date of your Iqama but do not have access to the Absher platform, please refer to our Iqama check the article for possible alternatives.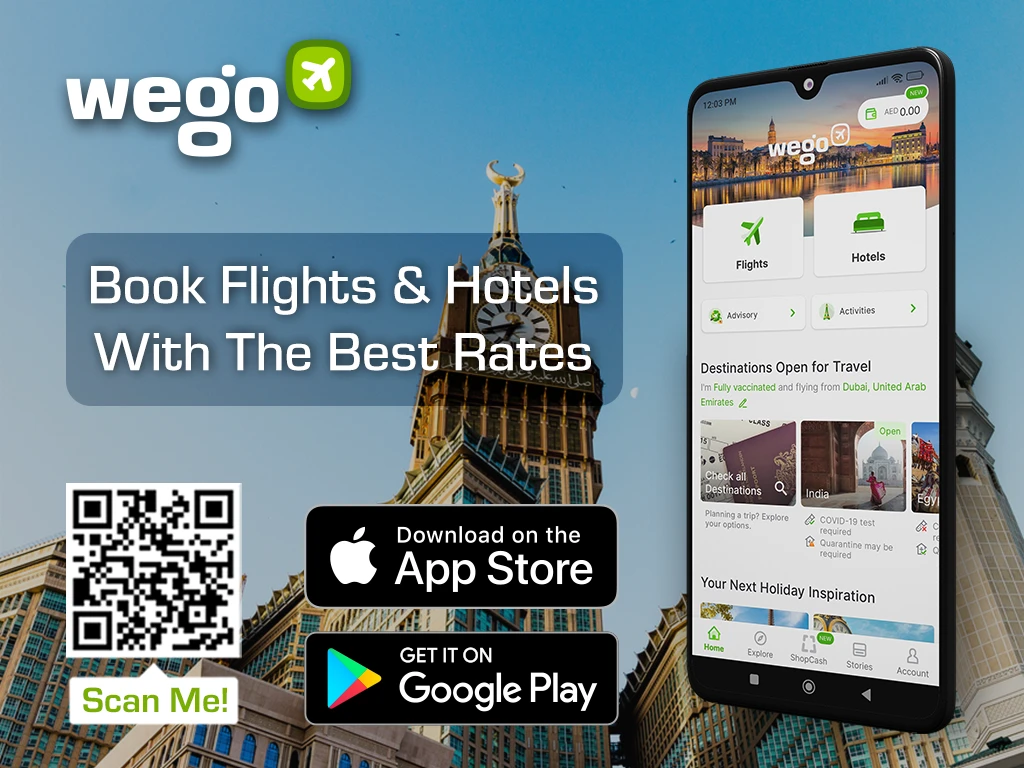 [Total:

418

Average:

4.7

]