This article has been reviewed by Wego's editorial team to ensure that the content is up to date & accurate.
Updated September 2023
Canada has attracted the attention of those with exceptional abilities, education, or work experience because it provides a plethora of opportunities, including permanent residence and citizenship. This offer is especially beneficial for applicants as the Canadian government now allows them to easily invite their parents or grandparents under the Super Visa scheme.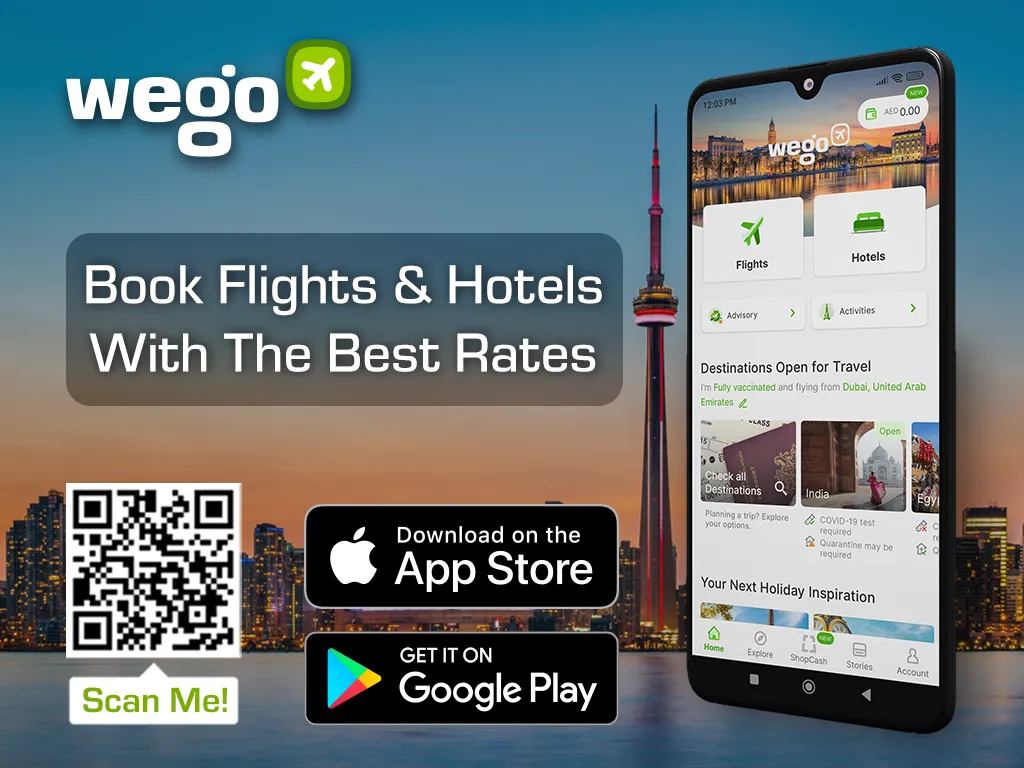 Read on to learn about the Canada Super Visa, including its requirements, application procedure, validity, fees, and more.
Canada Super Visa
The Canada Super Visa, also known as the Parent and Grandparent Super Visa, allows parents or grandparents of Canadian citizens or permanent residents to visit their children or grandchildren in Canada. This is a preferred type of visa for applicants who wish to stay more than 6 months at one time. If they want to stay for 6 months or less, they can apply for a visit visa instead.
Book cheap flights to Canada
Canada Super Visa requirements
There are some requirements that applicants must meet in order to apply for a visa:
the applicant is the parent or grandparent of a Canadian citizen or a permanent resident of Canada
the applicant possessed a signed letter from your child or grandchild inviting them to Canada, which includes:

a guarantee of financial support for the duration of their stay
the list and number of people in the household of this person
a copy of this person's Canadian citizenship or permanent resident document

the applicant has proof of private medical insurance from a Canadian insurance company
the applicant holds proof that their child or grandchild's household meets the minimum necessary income
the applicant possesses a document confirming that they've had an immigration medical exam
Moreover, it is mandatory for them to:
apply for a super visa from outside Canada
have their visa printed outside Canada (wait for visa office instructions)
be allowed to enter Canada
take an immigration medical exam
meet certain other conditions
Please note that you cannot include dependents in this application.
Medical insurance requirements
In order to get your Super Visa approved, you must have medical insurance with the following conditions:
it is paid in full or in instalments with a deposit (quotes aren't accepted)
it is valid for at least 1 year from the date you'll enter Canada
it covers your health care, hospitalization and repatriation
it provides for at least $100,000 in emergency coverage
While entering Canada, be prepared to show proof of paid insurance to a border services official if they request it.
Financial support requirements
The child or grandchild who is inviting you must provide proof that their household meets the minimum necessary income requirement. The following documents are examples of acceptable proof of funds:
Notice of Assessment (NOA) or T4/T1 for the most recent tax year
employment insurance benefit statements
employment letter, including salary, job title, job description, and date of hire
pay stubs
bank statements
Photo requirements
Other than preparing the specified documents above, paying close attention to photo requirements is equally important to the approval of your super visa. Requirements as follows:
provide two photographs of yourself with your application
your photographs must comply with the specifications below. If the photographs do not meet the specifications, you will have to provide new photographs before your application can be processed
photographs must be printed on quality photographic paper
General specifications
the photographs must be identical and taken within the last six months. They may be either black and white or in colour
the photographs must be clear, well defined and taken against a plain white or light-coloured background
if the photographs are digital, they must not be altered in any way
your face must be square to the camera with a neutral expression, neither frowning nor smiling and with your mouth closed
you may wear non-tinted prescription glasses as long as your eyes are clearly visible. Make sure that the frame does not cover any part of your eyes. Sunglasses are not acceptable
a hairpiece or other cosmetic accessory is acceptable if it does not disguise your normal appearance
if you must wear a head covering for religious reasons, make sure your full facial features are not obscured
Photograph and head size specifications
the frame size must be at least 35 mm x 45 mm (1 3/8″ x 1 3/4″)
the photographs must show the full front view of the head, with the face in the middle of the photograph, and include the top of the shoulders
the size of the head, from chin to crown, must be between 31 mm (1 1/4″) and 36 mm (1 7/16″)
crown means the top of the head or (if obscured by hair or a head covering) where the top of the head or skull would be if it could be seen.
The specifications above must be fulfilled for your application to be processed. If your photo does not meet the requirements, you have to provide a new photograph.
Other requirements
During the assessment of your visa, the following factors may be taken into account. Please be mindful of these factors when you apply for the visa:
your ties to your home country
the purpose of your visit
your family and finances
the overall economic and political stability of your home country
Canada Super Visa application procedure
To apply for a Super Visa, please note that you must apply from outside Canada. The following steps will guide you through the application process:
visit the IRCC portal
create an account and sign in
complete the online form and upload your documents
pay with credit card
If you are traveling by air, you may also be required to apply for an Electronic Travel Authorization (eTA) separately to allow you to travel to and enter Canada. The eTA will be electronically linked to your passport, so you must travel with the passport you used to apply for your eTA and your letter to facilitate your travel to Canada.
Canada Super Visa validity
The Canada Super Visa is a multiple-entry visa that is valid for up to 10 years. Holders of the Super Visa are permitted to stay for a maximum of 2 years on each visit. However, this rule applies only if your Super Visa is approved:
after July 31, 2018, or
before July 31, 2018, and you enter the country after that date.
If you have entered the country before the aforementioned date, you are only allowed to stay for the duration granted by the border service officer. If your visa is nearing its expiry date, you can apply for an extension for up to 2 years.
Canada Super Visa processing time
The processing time for your super visa is determined by the country from which you apply. Most super visa applications are processed in a few weeks or less. You can check the IRCC official website for an accurate estimate of your super visa processing time.
It is important to note that the processing time does not include the time required to submit your biometrics or any additional documents needed if requested.
Canada Super Visa fees
According to the IRCC official website, the cost to process your Super Visa starts from CAD 74.28. We recommend that you consult the IRCC website for more accurate rates.
[Total:

121

Average:

4.8

]