This article has been reviewed by Wego's editorial team to ensure that the content is up to date & accurate.
Updated October 2023
Throughout history, exploring new horizons and immersing oneself in diverse cultures has consistently fascinated adventurous individuals. Travel is widely regarded as a tranquil and therapeutic escape, providing an opportunity for relaxation and a respite from the mundane routines of daily life. Nonetheless, it can also impose financial burdens, particularly when confronted with unpredictable fluctuations in foreign currency exchange rates.
In this article, Wego presents a compilation of countries whose currencies are weaker than the Pakistani Rupee, allowing you to extract maximum value from your money.
We also recommend that you check out our list of the most budget-friendly countries to visit from Pakistan!
*Rates are accurate at the time of writing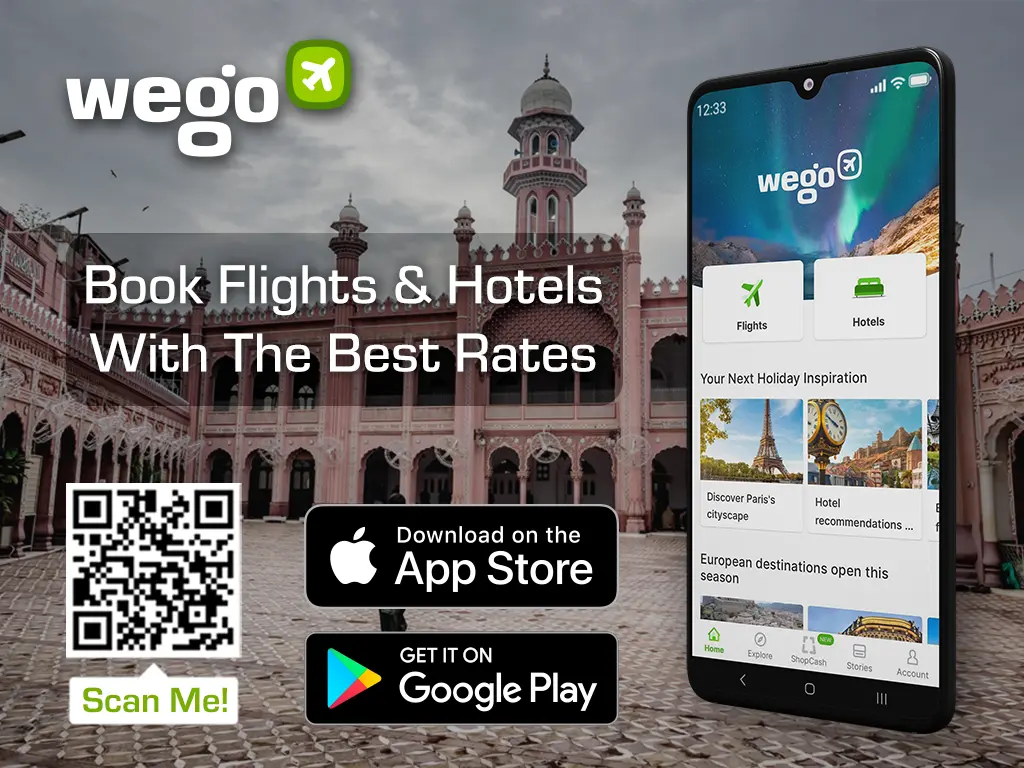 Vietnam
1 Pakistani Rupee = 87 Vietnamese Dong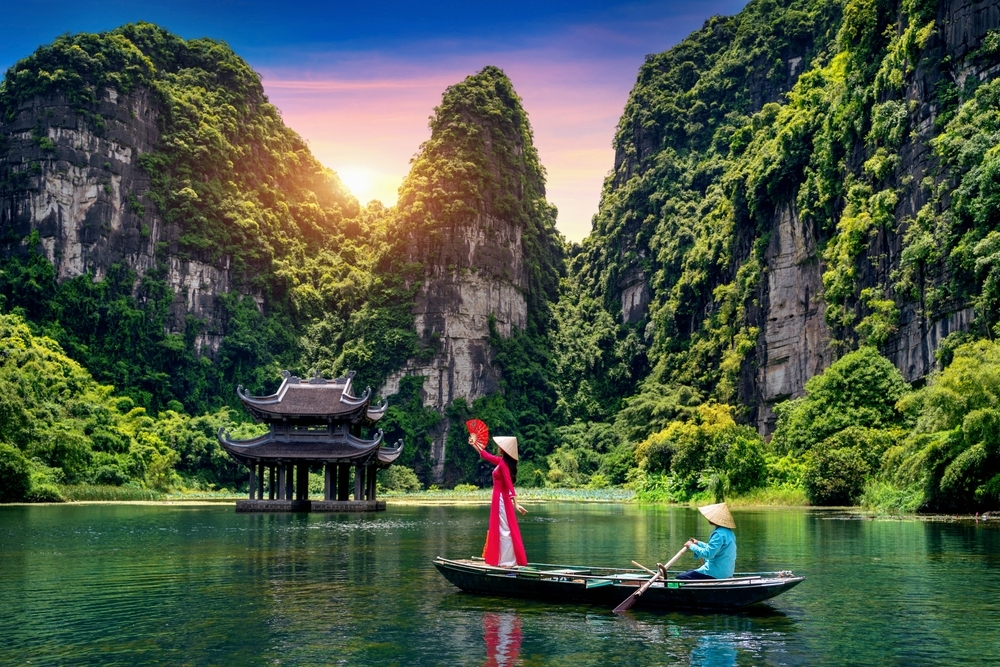 Boasting its breathtaking landscapes, mouthwatering street eats, and iconic sites like Hoi An and Ho Chi Minh City, Vietnam is an alluring destination in Asia that is a perfect choice for Pakistani travelers.
From mesmerizing boat journeys in Halong Bay, unearthing Vietnam's past at the Cu Chi Tunnels, to pedaling your way through the idyllic Mekong Delta on a leisurely bike excursion, Vietnam weaves a memorable tapestry of enchantment, leaving you utterly captivated.
Vietnamese cuisine is a global favorite, featuring iconic dishes like pho (noodle soup), banh mi (Vietnamese sandwich), and refreshing spring rolls. Be sure to savor Vietnamese coffee and tantalize your taste buds with street food delights such as bun cha and banh xeo.
For Pakistani wanderers seeking an affordable yet culturally enriching getaway, Vietnam promises an ideal blend of history and diverse adventures that will leave you spellbound.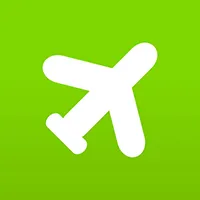 Book cheap flights to Vietnam
Laos
1 Pakistani Rupee = 71 Laotian Kip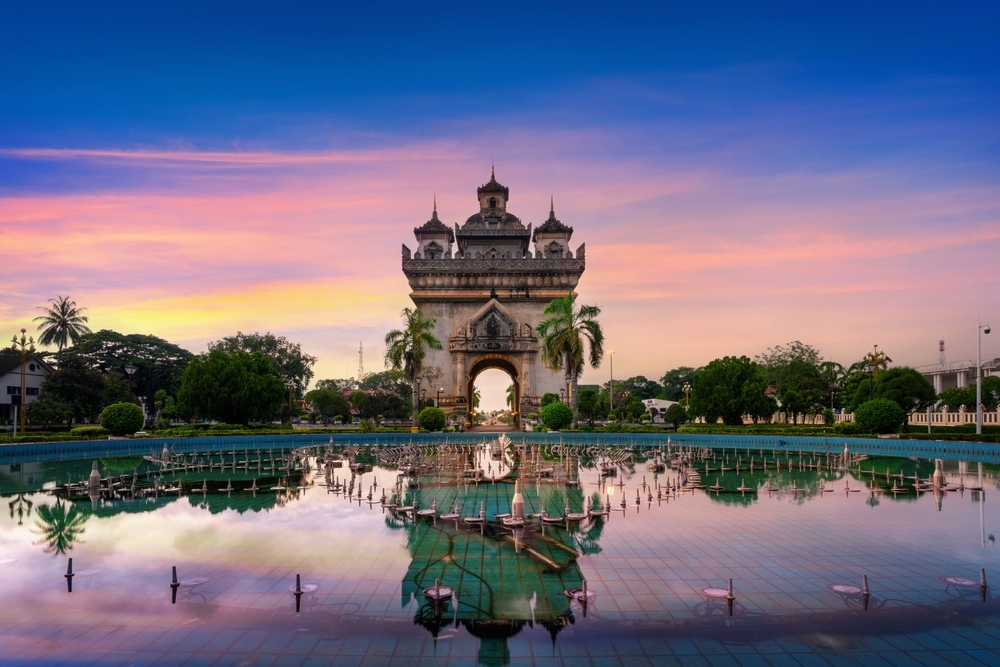 Laos, a magical country in Southeast Asia, attracts Pakistani tourists with its peaceful scenery, diverse cultural legacy, and calm ambiance that encourages discovery.
In Laos, one has the opportunity to engage in a serene and tranquil expedition along the Mekong River. This journey allows individuals to explore historic temples in Luang Prabang as well as fully immerse themselves in the vibrant local culture by visiting lively markets and traditional villages.
The culinary traditions of Laos present a variety of delectable options, such as sticky rice, laap (a fiery salad made with minced meat), and mouthwatering noodle soups. It is highly recommended to indulge in local specialties and relish the exquisite flavors of fresh tropical fruits.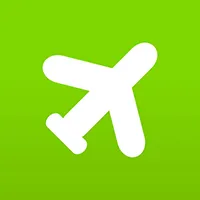 Book cheap flights to Laos
Sierra Leone
1 Pakistani Rupee = 70 Sierra Leonean Leone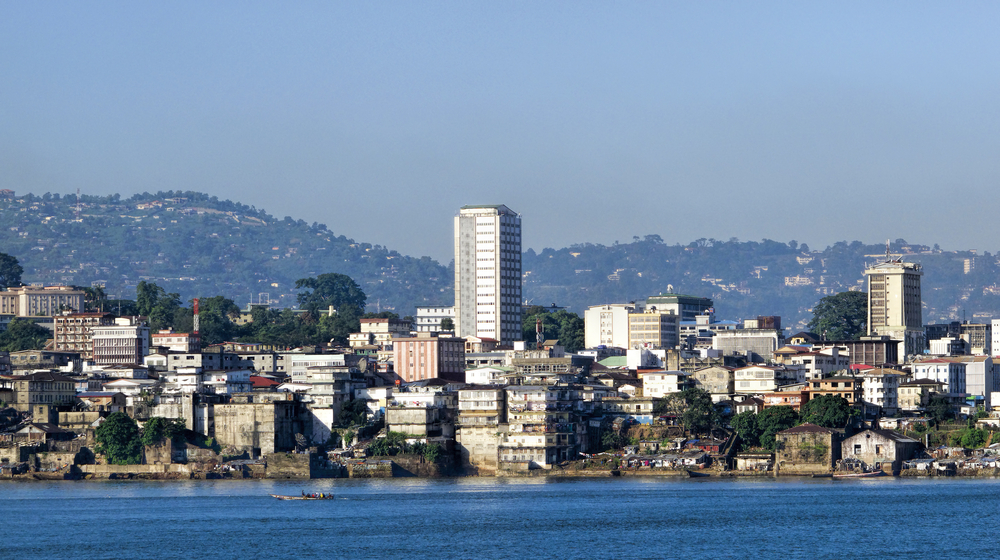 Sierra Leone, a hidden gem nestled along the West African coastline, calls out to Pakistani travelers with its unspoiled natural wonders, rich cultural tapestry, and warm-hearted locals. This enchanting destination invites you to explore lush rainforests teeming with adventure, relax on pristine Atlantic beaches, and immerse yourself in Freetown's historical remnants that tell a unique story.
Moreover, Sierra Leonean cuisine showcases delectable dishes such as cassava leaves, jollof rice, and succulent fried fish. Embrace this opportunity to indulge in indigenous delicacies and tropical fruits, embarking on a delightful culinary journey that will leave your taste buds enchanted!
For Pakistani tourists looking for a unique destination full of natural beauty and cultural variety, Sierra Leone offers a remarkable combination of experiences that guarantee an incomparable and rewarding trip.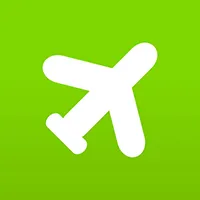 Book cheap flights to Sierra Leone
Lebanon
1 Pakistani Rupee = 53 Lebanese Pound
Located in the heart of the Middle East, Lebanon attracts Pakistani travelers with its rich historical tapestry and breathtaking Mediterranean coastline. Immerse yourself in exploring ancient remnants, indulge in delectable Lebanese dishes, and embrace the welcoming nature of its inhabitants.
Whether you find yourself meandering along Beirut's lively streets or admiring the natural wonders of the Cedars of God, Lebanon offers an extraordinary and captivating journey for all who visit.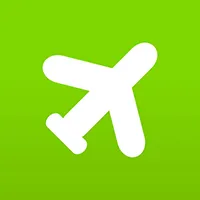 Book cheap flights to Lebanon
Indonesia
1 Pakistani Rupee = 55 Indonesian Rupiah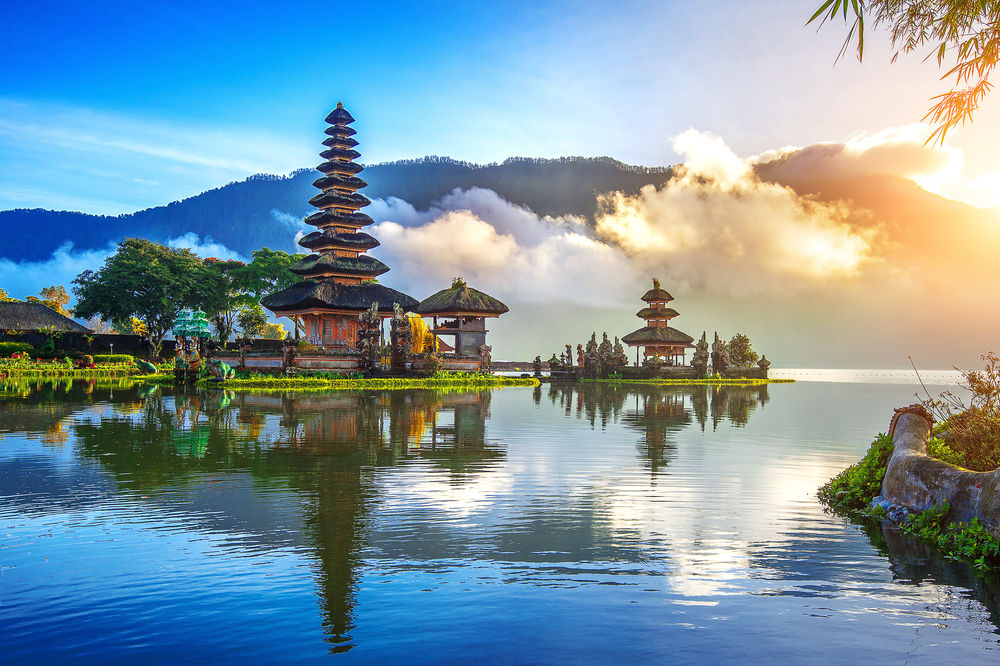 A fascinating country located in Southeast Asia, Indonesia draws Pakistani travelers with its diverse landscapes, dynamic culture, and boundless opportunities for exploration. From the unspoiled coastlines of Bali to the verdant rainforests of Borneo, this tropical haven presents many breathtaking landscapes waiting to be discovered.
Moreover, Indonesia's culinary offerings are a true delight, featuring dishes like nasi goreng, rendang, and satay that leave a lasting impression on the palate. Immerse yourself in the vibrant traditions of this archipelagic nation and savor these flavorful delights.
For Pakistani travelers seeking a unique getaway, Indonesia promises a riveting fusion of natural beauty and cultural heritage that guarantees an unforgettable and enlightening experience.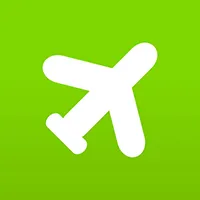 Book cheap flights to Indonesia
Guinea
1 Pakistani Rupee = 30 Guinean Franc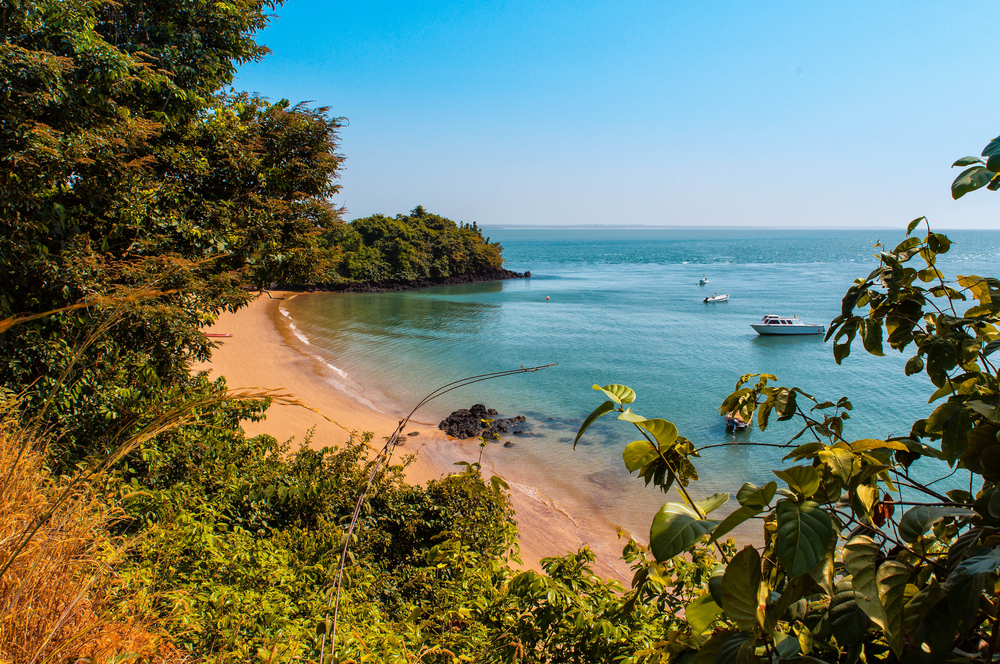 Situated on the West African coast, Guinea is a country that captures the curiosity of Pakistani travelers with its varied landscapes, rich traditions, and distinctive encounters. From the breathtaking Fouta Djallon highlands to the bustling markets of Conakry, Guinea presents a mosaic of cultural and natural marvels waiting to be discovered.
Sample the diverse flavors of Guinean cuisine, including jollof rice, succulent grilled fish, and enticing spicy stews. Immerse yourself in the genuine local lifestyle and embrace the warm hospitality of Guinea.
Pakistani travelers searching for a unique and culturally immersive destination may find Guinea an ideal choice. With its mix of exploration opportunities and rich cultural experiences, it promises to offer a memorable and enriching journey off the beaten path.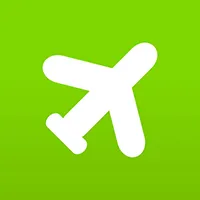 Book cheap flights to Guinea
Uganda
1 Pakistani Rupee = 13 Ugandan Shilling
Located in East Africa, Uganda is a country that piques the interest of Pakistani travelers with its diverse landscapes, vibrant traditions, and unique encounters. From the awe-inspiring Rwenzori Mountains to the bustling streets of Kampala, Uganda offers a tapestry of cultural and natural wonders waiting to be explored.
Indulge in the varied flavors of Ugandan cuisine, from delectable matoke to fresh grilled tilapia and flavorful local stews. Immerse yourself in the authentic local way of life and embrace the warm hospitality of Uganda.
Uganda may be the perfect choice for Pakistani travelers seeking an extraordinary and culturally immersive destination. With its array of exploration opportunities and rich cultural experiences, it promises an unforgettable and enriching journey off the conventional tourist trail.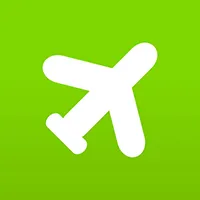 Book cheap flights to Uganda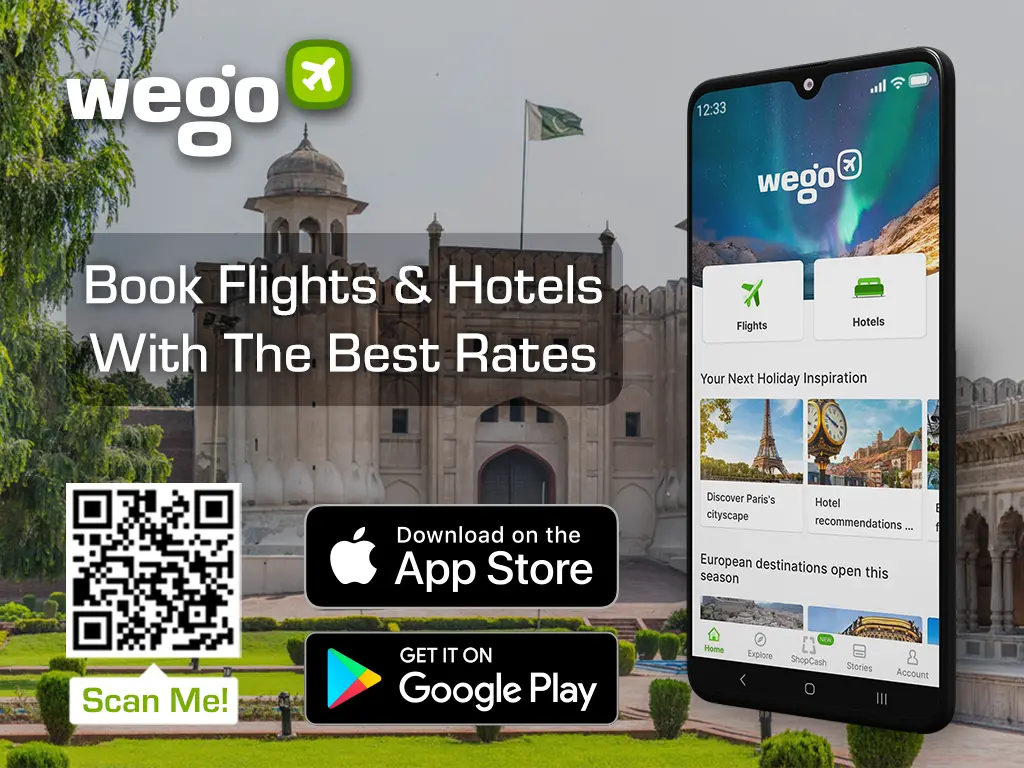 [Total:

191

Average:

4.7

]