This article has been reviewed by Wego's editorial team to ensure that the content is up to date & accurate.
Updated 19 January 2021
With over 1.98 million coronavirus cases reported with a staggering death toll of over 50,000, Maharashtra is the worst-hit state in India.The capital city of Mumbai still reels under the effect of the deadly pandemic, with more than 500 new cases being reported every day.
As the country gears up for its mass COVID vaccine drive starting from January 16, how is Mumbai planning to vaccinate its 15 million inhabitants? Who will get vaccinated first?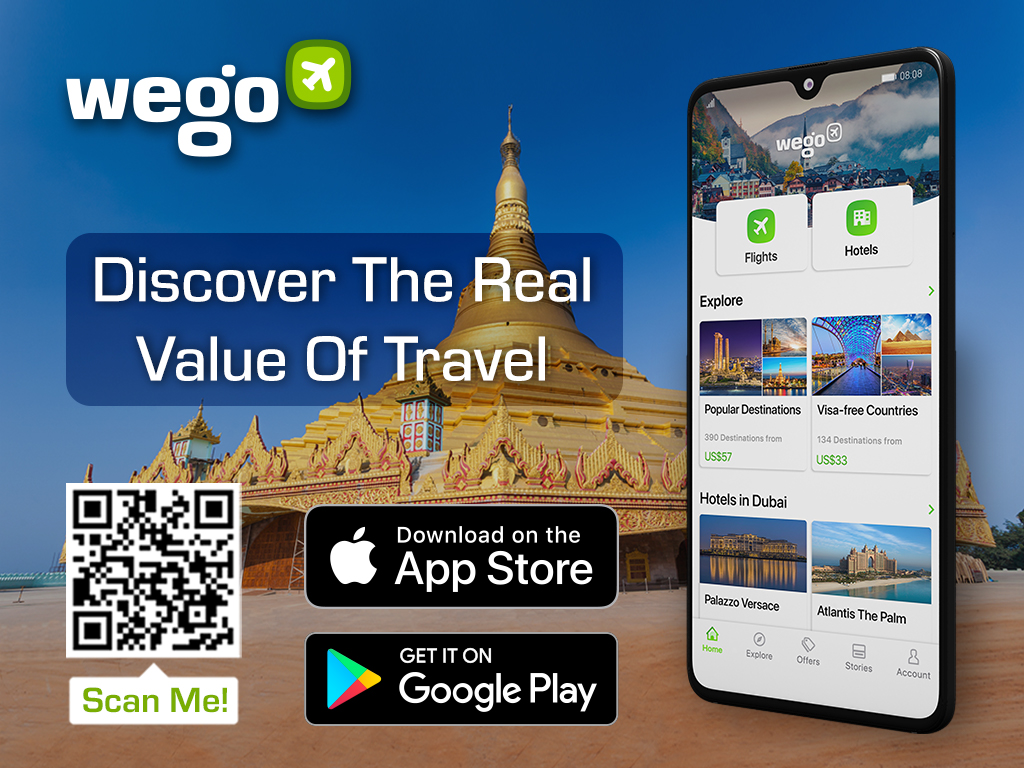 Updates on the COVID vaccine in Mumbai
Covishield—developed by The Oxford University and AstraZeneca—is one of the two vaccines which has been granted Emergency Use Authorization (EUA) by the DCGI. On January 13, 1.39 lakh doses of the Covishield vaccine were dispatched to Mumbai by the Serum Institute of India, Pune. 
The Mumbai Civic body has created a centralised vaccine storing cold facility in Kanjurmarg. 95 per cent of the 1.1 crore doses of Covishield vaccine purchased by the government have been delivered and shipped to nearly 60 consignee points across India in two days.  
Meanwhile, Covaxin developed by Bharath Biotech will be administered from 6 centres in Maharashtra. 20,000 doses of the vaccine have been delivered to the state. 
What vaccines are available now?
Covaxin and Covishield are the two COVID vaccines which have been granted restricted emergency approval by the DCGI. The vaccines were authorized after being recommended by a Subject Expert Committee from the Central Drugs Standard Control Organisation (CDSCO) which have established safety and immunogenicity. 
Covaxin
India's indigenous COVID 19 vaccine Covaxin is developed by Bharat Biotech in collaboration with the Indian Council of Medical Research (ICMR) and the National Institute of Virology (NIV). Covaxin is a Whole Virion Inactivated Vaccine and has proven to increase immune response in recipients. The vaccine will not be administered for children below 18 years of age. The efficacy data is unavailable but safety parameters are very good. 
Covishield
Manufactured by the Serum Institute of India, Covishield is Oxford-AstraZeneca's COVID vaccine. The vaccine consists of two separate doses of 0.5 ml to be administered. The second dose should be taken after 4 to 6 weeks after the first dose. The vaccine has been approved for restricted use for individuals 18 years of age and above. Covaxin has undergone three phases of clinical tests for safety, immunogenicity and efficacy. 
Overall efficacy: 70.42%
Other Vaccine Candidates
In addition to these 2 approved COVID vaccines in the country right now, there are several other vaccines in different phases of clinical human trials, waiting for their approval. 
Pfizer Vaccine
Pfizer COVID vaccine manufactured by Pfizer, Inc and BioNTech is an mRNA vaccine. Pfizer was the first candidate in India to apply for its emergency approval. The vaccine has undergone three safety trials abroad. However, Pfizer will be authorized by the government only after doing a local study on the Indian population. The vaccine consists of 2 doses to be taken 21 days apart and is recommended for people aged 16 years and older. The efficacy rate is reportedly more than 90%. 
Sputnik V
Sputnik V is the first registered vaccine against COVID-19 created on a human adenoviral vector platform. Produced by Dr Reddy's Laboratories and Russian Direct Investment Fund (RDIF), Sputnik V is currently undergoing last-stage trials after completing a Phase II study. The ongoing clinical trial in Russia involves 40,000 volunteers. 
The vaccine comprises two doses. The second dose should be taken 21 days after administration of the first dose. The efficacy rate is confirmed to be 91.4%. For severe coronavirus cases, the efficacy is 100%. Sputnik V will soon apply for emergency-use approval in the country.
Biological E
Followed by the approval from DGIC, Biological E. has initiated Phase I/II clinical trial of its COVID-19. The Hyderabad-based pharmaceutical firm is working in collaboration with the US-based biopharmaceutical firm Dynavax Technologies Corporation and Baylor College of Medicine, Houston.
Consisting of 2 doses to be administered 28 days apart, the trial will evaluate vaccine safety and immunogenicity in healthy individuals, between ages 18 and 65. The results are expected to be available by the end of February. 
Zydus Cadila's ZyCoV-D
COVID-19 vaccine ZyCoV-D, developed by Zydus Cadila, the pharmaceutical firm based in Hyderabad, is waiting for the central government's approval to conduct Phase III safety trials. Phase II trials have been successfully conducted in over 1000 healthy individuals. The plasmid DNA vaccine has been found safe and immunogenic in the first two trials.
The vaccine is known to show improved vaccine stability than its counterparts, which enables it to remain stable at room temperature for over three months. This would make the vaccine ideal for access even in the remotest regions of the country. 
Gennova Biopharmaceuticals
Pune-based firm Gennova in collaboration with HDT Biotech Corporation, Seattle, US has produced the mRNA COVID vaccine- HGCO19. The DGCI has granted conditional permission for Phase I and II trials of the vaccine and the trials are expected to be completed around mid-March. If approved, HGCO19 will be the first indigenous mRNA vaccine in the country. 
Mynvax
Mynvax is a heat-tolerant COVID 19 vaccine, developed at the Indian Institute of Science, Bangalore. The vaccine could tolerate and stay stable at much higher temperatures, whereas other candidates might lose their shape after 50°C, making it a "warm vaccine".
Mynvax can be stored at 37°C for over a month without losing its viability and ability to fight the virus. Researchers at IISc have reported that the vaccine maintains its stability at very high temperatures up to 100°C. 
When can Mumbai residents be vaccinated?
January 16 will mark the beginning of the country's first COVID 19 vaccination drive. The vaccination is voluntary. It will be carried out in three phases:
Phase 1 focuses on health care workers.

Phase 2 is for the police, armed forces and disaster management volunteers

Phase 3 focuses on individuals above the age of 50 years and those under 50 with comorbidities.
For further vaccination processes, the central government has introduced an application named CoWIN (Covid Vaccine Intelligence Work).The Health Minister Dr Harsha Vardhan took to Twitter to announce mandatory registration through the CoWIN app to receive COVID 19 vaccine. The application is currently in the pre-product stage and is not available yet.
Where to get vaccinated in Mumbai?
291 vaccination centres have been established in Mumbai, against the initially proposed number of 358. Among these, 285 centres will administer Covishield vaccine and 6 centres will give Covaxin. 
Mumbai will have 40 vaccination centres, down from 50 and initial plan of 75 centres. However, only a total of 8 vaccination centres have been approved as of January 15. The list of approved vaccination centres are :
King Edward Memorial Hospital and Seth Gordhandas Sunderdas Medical College
Acharya Donde Marg, Parel East, Parel, Mumbai, Maharashtra 400012 
Lokmanya Tilak Municipal General Hospital (Sion Hospital)
Dr Babasaheb Ambedkar Rd, RB2 Central Railway Quarters, Sion West, Sion, Mumbai, Maharashtra 400022 
Nair Hospital
55, Dr Anandrao Nair Marg, Mumbai Central, Mumbai, Maharashtra 400008 (55, Dr Anandrao Nair Marg, Mumbai Central, Mumbai, Maharashtra 400008) 
HBT Medical College And Dr R N Cooper Municipal General Hospital
U 15, Bhaktivedanta Swami Rd, JVPD Scheme, Juhu, Mumbai, Maharashtra 400056 
Bhabha Hospital
Waterfield Road, Bandra West, Mumbai, Maharashtra 400050
Rajawadi Hospital
7, M G Road, Near Somaiya College, Ghatkopar East, Mumbai, Maharashtra 400077
Khan Bahadur Bhabha Hospital
Belgrami Road, Kurla West, Maharashtra 400070
Jogeshwari Hospital
Anmol Appt. Ground Floor, Sankar Road, Jogeshwari West, 400102, Mumbai, Maharashtra 400102
To cater to Mumbai's population of 15 million, the Municipal Corporation is planning to create a vaccine storage capacity of a little more than 10 million in phases. These eight vaccination centres can inject around 12,000 a day. Vaccine capacity is expected to rise to 50,000 people daily within a week, subject to availability of vaccines and people's response.
How much will the vaccination cost?
While the Centre is bearing the cost for all those who qualify for Phase 1, there is no final clarity on what it will cost the rest of the public. A report estimates that Covishield will cost Rs 200 for the first 100 million doses, and up to Rs 1,000 per dose thereafter at private outlets. The Covaxin course is estimated to cost Rs 206 per dose.
However, Union Health Minister Dr Harsh Vardhan has stated that vaccine will be provided free of cost across the country.