This article has been reviewed by Wego's editorial team to ensure that the content is up to date & accurate.
Updated August 2023
In the pursuit of global opportunities and recognition, securing a credible degree attestation has become an indispensable step for graduates in Pakistan. The rising significance of international education and professional mobility has made the process of verifying educational qualifications of paramount importance.
Whether you are a recent graduate or a seasoned professional seeking to explore opportunities abroad, Wego discusses the vital process of obtaining a degree attestation in Pakistan. By reading further, you can gain valuable insights into this crucial procedure that opens doors to a world of possibilities.
Degree attestation in Pakistan
Degree attestation in Pakistan is a crucial process that involves the verification of educational certificates issued by recognized institutions. This verification is necessary for multiple purposes, such as job applications, visa applications, scholarships, and pursuing higher education abroad. By completing this verification, the qualifications of Pakistani professionals and students gain recognition and acceptance from foreign authorities and employers.
However, degree attestation in Pakistan can be quite complex and time-consuming, demanding careful planning and preparation. Applicants must ensure that their documents are complete, accurate, and authentic while strictly adhering to the guidelines and instructions provided by each authority involved in the attestation process. This meticulous approach is essential to ensure the seamless and successful verification of their educational credentials.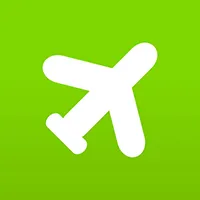 Book cheap flights on Wego
Degree attestation in Pakistan requirements
To have their educational documents attested in Pakistan, applicants must meet specific requirements outlined by the Higher Education Commission (HEC). These requirements ensure a smooth and accurate attestation process. Here are the key points to consider:
if the original documents of an applicant are already attested and they are now applying for the attestation of photocopies, the original attested documents are still required to be sent to HEC
only the transcript (complete/incomplete) is also attested, even if the degree has not been issued, subject to the condition that the said transcript or a copy of the transcript should be verified by the Controller of Examination of the concerned university/degree Awarding Institute (DAI)
in case of an incomplete transcript, the status of incomplete studies (such as an incomplete transcript/degree in progress, etc.) must be reflected on the transcript. Moreover, applicants should also select the relevant option of incomplete studies while applying online for degree attestation
if a transcript is issued by a department/institute/affiliated college instead of the Examination/Controller's office of the university, it needs to be verified by the Controller of Examination of the relevant university
information on the applicant's academic documents (degree/transcript/provisional certificate, etc.) must exactly match the information on their CNIC/passports
for attestation of "Shahadatul Almiya fil Uloomm al Arabia wal Islamia," please enter particulars of Aama, Khasa, Aaliya, and Almiya in the online application form and attach the equivalence issued by HEC
for attestation of the "Equivalence Letter" issued by HEC, please present the original Equivalence Letter along with all necessary documents
HEC does not attest to any document having omissions, overwriting, or erasing on it. In such a case, the concerned University may be contacted for the issuance of revised documents free of omissions, overwriting, or erasure. Alternatively, a verified copy of the document from the Controller of Examination of the concerned University/DAI may be provided
please read the complete procedure for the selected method of attestation, i.e., Walk-In (urgent applications only) or Courier Service, before proceeding with attestation to avoid any inconvenience
on successful completion of the Initial Scrutiny of an application, an email containing detailed instructions is sent to the applicants, which they should follow before submitting the case to HEC for attestation
for attestation of the CPSP Fellowship/Membership certificate (FCPS/MCPS), the said certificate should be verified by the Chief Controller of Examinations of CPSP
Degree attestation in Pakistan required documents
To initiate the degree attestation process in Pakistan, applicants must prepare the following documents:
complete the application form and challan form or keep the courier receipts if applying through the courier service
provide a clearly visible copy of a valid Computerized National Identity Card or Passport (mandatory for Foreign Nationals)
submit original documents of all previous qualifications (from matric onward) and other relevant documents along with a set of photocopies at the time of degree attestation. Submission of original degree(s) along with transcript(s) from bachelor's onward is mandatory
if an applicant possesses 10 and 12 years of qualifications from abroad (other than Matric and Intermediate), they must submit an Equivalence Certificate issued by IBCC
even if attestation of the degree is not required, the submission of Transcript/Result Card with a degree is mandatory
for professional degrees/diplomas, provide Registration and/or accreditation from the relevant professional body
if the documents are being presented by a person other than the degree holder, include an authority letter for the authorized person from the degree holder, along with a copy of the CNIC of the authorized person duly attested by a Grade-17 and above officer
provide a set of photocopies of CNIC/Passport and the documents to be attested for HEC record
if attestation of photocopies of documents is also required, provide two sets of photocopies of educational documents. Ensure that the photocopies are legible, leaving ample space for pasting of the Attestation Ticket and signature & stamp
for married females, if the name and father's name mentioned on the degree/transcript do not match with particulars on the CNIC, include a copy of the old CNIC with father's name/Nikahnama/Marriage Certificate
be prepared to provide additional documents on a case-to-case basis as and when demanded
Degree attestation in Pakistan application process
The degree attestation application process in Pakistan involves the following steps:
complete the online application at the official website of HEC
after completing the online application, submit it for initial examination
if the provisional/initial scrutiny of the application is successful, HEC will inform the applicants via SMS and email. They can then choose one of two options:

schedule their appointment (for walk-in urgent applications only) according to their convenience and subject to the availability of time slots.
send their documents through the designated courier service.

for applications under walk-in urgent mode, the attestation is done and returned on the same day of the scheduled visit. Applications received through the courier service are processed on a first-come-first-serve basis and returned to the applicant via courier service. On completion of the attestation process at HEC, applicants are informed via SMS and email
applicants are required to submit original documents of all previous qualifications (from matric onward) and other relevant documents along with a set of photocopies at the time of degree attestation. There are two modes to choose from:

walk-in mode (for urgent applications only): Under walk-in mode, an applicant can apply for degree attestation by self-submission or authorize any person to get the attestation of their documents on their behalf
authorized Courier Service mode or TCS (For all normal applications): Applicants living abroad as well as within the country may send documents for attestation through designated courier services, where the courier company is responsible for the attestation and return of documents to the applicant. For more details, please visit Attestation through Courier Service
Please note:
any fake documents presented at HEC will be confiscated, and necessary action will be taken against the fraudulent person(s) in accordance with approved policies, rules, and laws
providing incomplete or false information/uploads may cause inconvenience for you at a later stage
MOFA degree attestation in Pakistan
MOFA degree attestation is a crucial step in the process of verifying the authenticity of educational degrees obtained in the country. This verification is required by the Ministry of Foreign Affairs for individuals intending to use their Pakistani degrees abroad or apply for jobs in foreign countries.
The Pakistan MOFA has specific requirements for attestation depending on the type of educational certificate. Certificates issued by the Board of Intermediate and Secondary Education must be countersigned by the Inter Board Committee of Chairmen (IBCC), degrees from various Universities must be attested by the HEC, and certificates of technical skill should be attested by the local technical board or trade testing board. After these initial attestations, all the documents must undergo the final countersigning by MOFA.
In short, the MOFA degree attestation marks one of the final steps in the comprehensive degree certification process in Pakistan. However, before applicants reach this stage, they must first ensure that their degrees have been attested by the relevant authorities, including HEC, in accordance with the specified guidelines.
Degree attestation in Pakistan costs and fees
The process of attesting degrees in Pakistan entails specific fees and costs for applicants. For each original document, the attestation fee is PKR 1,000, while for each photocopy, it is PKR 700. For individuals in need of urgent service, they can avail themselves of this option by paying PKR 3,000 for each document.
It is essential to note that photocopies of degrees and transcripts can only be attested if the original documents have already been attested by the HEC. However, applicants have the convenience of applying for attestation of both original documents and their photocopies in a single application, streamlining the process for those requiring both attestations.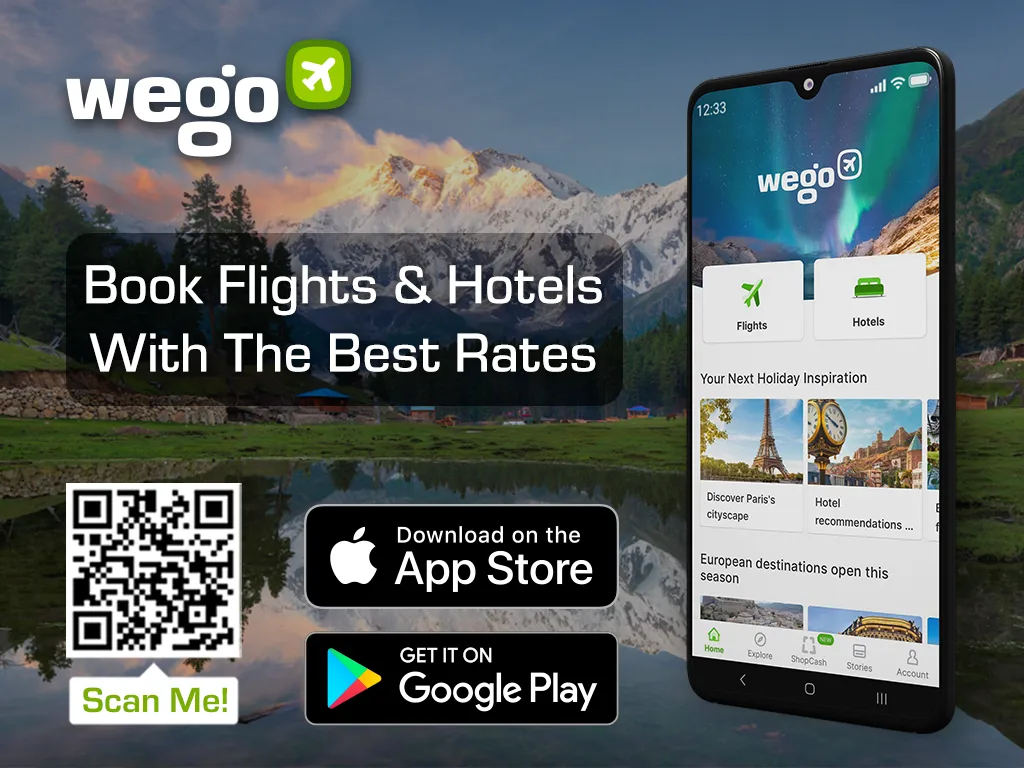 [Total:

122

Average:

4.6

]