This article is reviewed regularly (on a monthly basis) by Wego's editorial team to ensure that the content is up to date & accurate.
Updated 1 July 2021
The Delta variant of COVID-19, first reported in India and now identified in several countries across the globe, is the "most transmissible" of the variants identified so far and is spreading rapidly among unvaccinated populations, said WHO chief Tedros Adhanom Ghebreyesus. As the COVID-19 case count of the UK slowly continues on its upward trajectory, the Delta variant has become a pressing concern.
Keep reading to know about the Delta variant in the UK.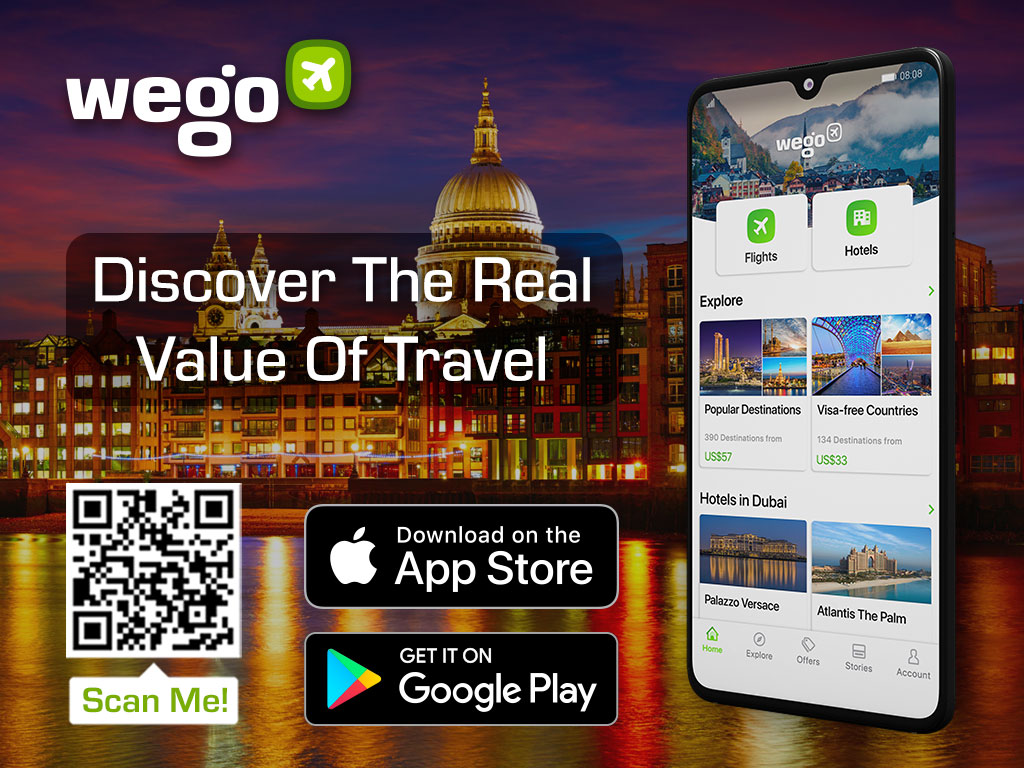 About the Delta variant – B.1.617.2
The Delta variant was first detected in India around late 2020. The variant, also known as B.1.617.2, has been described as a 'double mutant'. This term is used to refer to two main mutations E484Q and L452R, in spike proteins. 
The spike protein is the part of the virus that it uses to penetrate human cells. Double mutation in key areas of the virus's spike protein might increase risks and allow the virus to escape the immune system. 
The variant, which was earlier classifies as a "variant of interest" has now been announced to be a "variant of concern" by the WHO. A mutation is elevated from a "variant of interest" to a "variant of concern" (VOC) when it shows evidence of fulfilling at least one of several criteria, including easy transmission, more severe illness, reduced neutralization by antibodies or reduced effectiveness of treatment and vaccines.
Delta plus variant
The Delta Plus variant was formed due to a mutation in the Delta or B.1.617.2 variant. The Delta Plus variant (B.1.617.2.1 or AY.1) is characterized by the K417N mutation in spike protein. The Delta plus variant spreads more easily, binds more easily to lung cells and is potentially resistant to monoclonal antibody therapy, which is a potent intravenous infusion of antibodies to neutralize the virus.
Delta variant in the UK
Public Health England's weekly data shows that the Delta variant now accounts for approximately 95% of cases that are sequenced across the UK.
According to Dr. Jenny Harries, Chief Executive of the UK Health Security Agency, two doses of a vaccine are far more effective against COVID-19 than a single dose. However, whilst vaccines provide excellent protection, they do not provide total protection, so it is still as important as ever that we continue to exercise caution.
What are the common symptoms of the Delta variant?
As the variant is a mutation, symptoms for it vary, but doctors have stated that vomiting, stomach issue, headache, and sore throat may present alongside the ordinary symptoms of the original variant.
According to the Zoe app which has been tracking COVID-19 symptoms among patients in Britain, the most common symptoms of the Delta variant infection are as follows:
a headache
sore throat
runny nose
fever
What are the risks associated with the Delta strain?
The Delta and Delta plus variants are concerning due to their increased transmission rates. But apart from them being extraordinarily contagious, preliminary studies have shown that these variants of concern may even expose patients to the risk of developing other long-term health problems. This is even more true in those who are yet to be vaccinated or only partially vaccinated. 
Are vaccines effective against the Delta variant?
So far, the UK has approved four vaccines: Oxford/AstraZeneca, Pfizer/BioNTech, Johnson & Johnson (Janssen), and Moderna.
AstraZeneca: Real-world data from England's Public Health Authority shows that two doses of COVID-19 Vaccine AstraZeneca are 92% effective against hospitalization due to the Delta variant and showed no deaths among those vaccinated. This claim is supported by recent data showing strong T-cell response induced by AstraZeneca (Covishield) which should correlate with high and durable protection.
Pfizer: A study by researchers from the University of Texas together with Pfizer and BioNtech shows that antibodies elicited by the vaccine are able to neutralize Delta, albeit at reduced strength. Alon Rappaport, Pfizer's medical director in Israel, has also said that the data from labs and places where the Delta variant has spread vastly demonstrates an efficacy of around 90% in preventing the coronavirus disease.
Johnson & Johnson: Dr. Scott Gottlieb, former Food and Drug Administration commissioner, has reportedly said the Johnson & Johnson vaccine appears to be about 60% effective against the delta variant. However, the available data showing just how effective Johnson & Johnson is at protecting against the Delta variant is too less to be conclusive. A second mRNA booster shot might be needed to prime the immune system against the Delta virus.
Moderna: The vaccine is also able to produce antibodies against the Delta variant, but the quantity produced is 2.1-fold less when compared with the main version of the virus. The vaccine "produced neutralizing titers against all variants tested," the company said in a statement. The CEO of the company has also shown confidence that "the Moderna COVID-19 vaccine should remain protective against newly detected variants".
How to stay safe?
Getting vaccinated is the first and most important step, but it's not the only one. Remember that even after immunization, you must adhere to all safety protocols with complacency.
Properly fitting masks covering the nose and mouth should be worn at all times in public. Double mask if you can. Use hand sanitizers and disinfectant wipes regularly.
Refrain from going to crowded places, and if you must, ensure social distancing. Avoid using cash, go for digital payments as far as possible. Don't eat or drink in public places, as you'll have to remove your mask.