This article has been reviewed by Wego's editorial team to ensure that the content is up to date & accurate.
Updated November 2023
In today's interconnected world, there is a growing demand for domestic workers who can cross international borders to work in foreign countries. Domestic employment is a genuine career option for many individuals who move to foreign countries to search for this type of employment, which gives them better pay, security and opportunities. The rules and requirements for obtaining a domestic worker visa vary depending on the destination country.
In this article, Wego will provide you with a broad understanding of what a domestic worker visa is and how it operates in different parts of the world.
What is a domestic worker visa?
A domestic worker visa is a special permit that allows foreign nationals to work in domestic roles such as cleaners, cooks, chauffeurs, gardeners, houseguards, babysitters, and caregivers in a foreign country. This visa plays a crucial role in facilitating the legal and orderly migration of domestic workers across international borders.
The specifics of a domestic worker visa, including the application process and worker rights, can vary widely from one country to another. In many cases, these visas are tied to a specific employer or household, meaning the worker is authorized to work only for the employer or at the household specified in their visa.
Understanding the terms and conditions of a domestic worker visa is essential for both employers and workers. This includes being aware of the application process, eligibility criteria, and what to do in case of contract termination or disputes.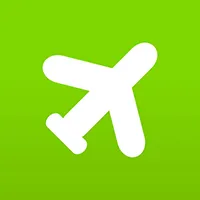 Book Cheap Flights on Wego
Overview of domestic worker visa in various countries
Bahrain
A Domestic Worker Visa in Bahrain allows foreign nationals to work in various domestic roles. The visa is typically issued through the sponsorship of the employer after the submission of required documents.
The application process involves logging into the LMRA EMS system and filling out the necessary information. Once the application is submitted and approved, fees can be paid through the EMS system or at an accredited bank.
Documents required for the application can vary depending on whether you're applying through the Labour Market Regulatory Authority (LMRA) or through employment offices. In general, you'll need to provide a completely filled application form, a copy of the domestic worker's passport, and possibly other documents depending on your specific situation.
Fees associated with the LMRA work permits are outlined on the Bahrain LMRA's official website.
Applicants can check the status of their work permit application by logging on to the EMS system or calling LMRA's Contact Centre.
If either the employer or the domestic worker wishes to terminate their contract, a cancellation form must be filled out and submitted to the LMRA along with certain documents. The LMRA will then cancel the work permit and visa and refund any unused fees to the employer.
A domestic worker visa allows the domestic worker to stay in Bahrain for up to two years and can be renewed for another two years. The renewal process involves visiting an accredited bank or using LMRA's EMS system to apply for renewal. Once approved, a new work permit card is issued for your domestic worker, valid for up to two years.
United Arab Emirates
A domestic worker visa in the UAE is known as a maid visa, and permits hired domestic workers from other countries to stay in the UAE within the duration of their contract.
A maid visa, also known as a domestic worker visa or a tadbeer visa, is part of a government service called the tadbeer program which aims to facilitate both workers and employers in the UAE. The service also looks to ensure that the welfare of the domestic worker is guaranteed.
The maid visa can only be applied for by the employers provided the contract between the domestic worker and employer has been established. Sponsors for the domestic worker visa in the UAE must meet income criteria, be married, and be head of the family. Workers must be aged 18 or older and hail from the Philippines, Indonesia, India, Sri Lanka, or Bangladesh to be eligible.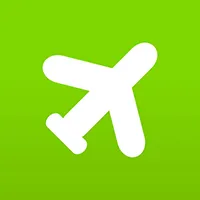 Book cheap flights to Dubai
United Kingdom
The United Kingdom provides an overseas domestic worker visa for foreign workers accompanying their employers with specific requirements. These include having a year of employment with the same employer, demonstrating English language proficiency, possessing a written contract, and showing ties to their home country. The visa, priced at GBP 637, grants a 6-month stay, with a requirement to return at the end of the period.
Domestic workers under this visa enjoy various rights and protections, including receiving at least the national minimum wage, a maximum of 48 working hours per week, at least one day off weekly, access to suitable accommodation and privacy, and the availability of emergency medical treatment. They also have the flexibility to change employers within the same visa category.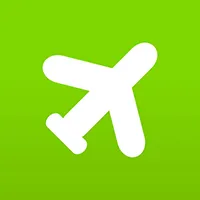 Book cheap flights to UK
United States of America
The United States offers a B-1 visa for foreign domestic workers accompanying or following their employer on a nonimmigrant visa. Eligibility requires:
maintaining a residence abroad

having a minimum one-year employment history with the employer or a long-term work relationship

at least one year of relevant experience

a written contract

receipt of free room, board, and round-trip airfare
B-1 visa fees vary by the worker's country of origin, and it allows a stay of up to one year, with a requirement to return home at the end of the period.
Rights and protections for domestic workers in the US include receiving the federal minimum wage, overtime pay for hours over 40 per week, a safe work environment, access to medical care, the ability to report abuse or labor violations without retaliation, and the freedom to leave an abusive employer without jeopardizing their legal status.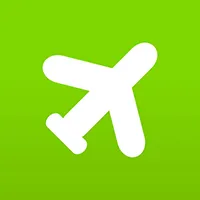 Book cheap flights to USA
[Total:

113

Average:

4.7

]