This article is reviewed regularly (on a monthly basis) by Wego's editorial team to ensure that the content is up to date & accurate. 
Updated 20 April 2022
Aside from being one of the safest places to live in the world, the UAE is also a destination that provides high-quality living standards and numerous opportunities for students.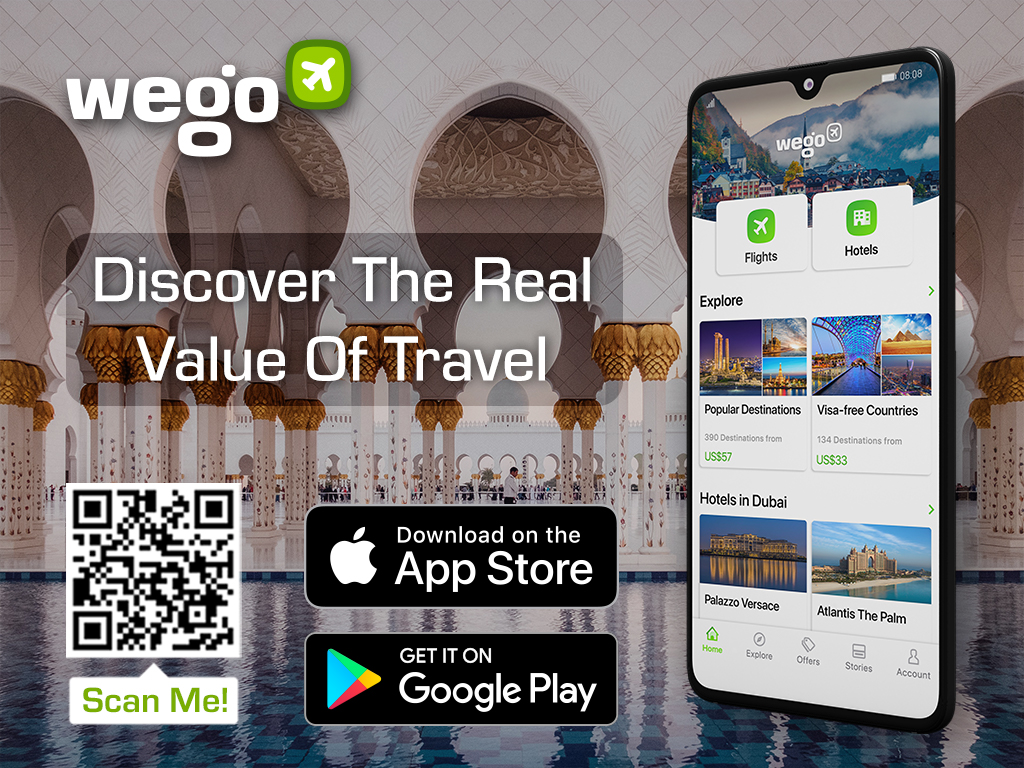 Here's all you need to know if you plan to study in the UAE and want to apply for a student visa.
What is the UAE student visa?
To study in the UAE, you will need a student visa, also known as a student residence visa. It is issued to expatriate students who are over 18 years and residing in the UAE.
Student visas in the UAE must be sponsored by a higher education institution or by a local relative.
Do I need a student visa to enter the UAE?
Any foreign national (excluding those from the GCC) who wishes to study in the UAE must obtain a UAE student visa. They must first get accepted into any accredited universities/colleges in the UAE since they handle the visa application process. A student visa can also be secured by a resident sponsoring their child.
How long is the validity of the student visa?
Currently, a student visa is usually valid for a duration of one year at a time, and they need to be renewed every year during the course of study. Students are usually advised to renew their student visa one month before the visa expires.
How can the UAE student visa be renewed?
The UAE Student Visa can be renewed by presenting an official proof of continuation of a study issued from the relevant educational institutions in the UAE where the student is admitted.
A student residence visa becomes invalid in case a student stays out of the UAE for six months. Students will then not be permitted to enter UAE unless they get their visa cancelled. In such a case, generally, the sponsor will report the visa holder to the immigration authorities.
How do I apply for the UAE student visa?
Depending on your country, you may have to get an entry permit before entering the UAE. Your college or university applies for your UAE student visa at the GDRFA office of the relevant emirate in which you will live.
If your application is approved, the GDRFA will affix a Residence Visa on your passport. You will then receive an Emirates ID, which will be valid for the same duration as the visa. An entry permit can be applied through one of the following portals.
Online channels
The online channels for applying for entry permits are as follows:
The eChannels portal: Through the ICA portal, individuals and companies registered in the UAE can apply for a new visa or visa renewal. In order to apply, individuals and companies must first register themselves.
The website of GDRFA: Visas to the UAE can be applied online through the General Directorate of Residency and Foreigners Affairs (GDRFA).
GDRFA of Dubai provides another website Amer.ae, through which Dubai nationals and residents can apply for entry permits.
Offline channels
The offline channels for applying for entry permits are as follows:
Typing Centres: Offline visa applications can be done through licensed typing centres where the visa application is typed and processed through the GDRFA of the respective emirate. Upon approval, the sponsor will receive a message about the approval and the original entry permit.
Amer Centres: Dubai Government stipulates that all entry permit and visa transactions must be carried out through its Amer centres. Locate Amer centres in Dubai.
What are the required documents?
To secure a freshman student visa, the applicant must obtain an official admission letter from the university they are studying at. For older students, a certificate of continuation of study is needed. Other essential requirements include:
 passing a medical fitness test
 a visa sponsor, either the university itself or a parent or relative
 approval of the relevant permit from the General Directorate of Residency and Foreigners Affairs (GDRFA).
When you apply for a student visa in the UAE, you must fulfil several requirements and have documents supporting your application as mentioned below:
Passport with at least 6 months validity, the passport must have two blank visa pages (one to endorse the visa and one for entry stamps)
Two passport copies
Required number of passport-sized photographs.
The letter of acceptance into the UAE university or college.
Copy of tuition fee receipt for the current study year of the program.
Proof of financial solvency to cover your tuition fees and living expenses.
If you have opted for university accommodation, you may be required to produce a letter from the university or a tenancy agreement.
Candidates are also required to go through a medical test at a certified UAE medical centre. The test generally includes a medical test and chest X-ray. (All applicants over 18 years of age have to undergo medical examinations for HIV, TB, Hepatitis B and C, Leprosy, and Syphilis).
If you are applying for a post-graduate program, you will be required to get your undergraduate degree attested.
Please note that these are just the most commonly required documents. Ultimately, it is your school that provides you with the complete list of all the documents you will need.
International students aged 18 and over can apply for work permits for part-time jobs in the UAE. Therefore, you can apply for internships or jobs to help fund your expenses while studying for a degree in the UAE.
What is the processing time for a UAE student visa application?
After all the correct documents have been submitted, visas generally take 2 to 5 weeks for processing. Express visas take 1-3 weeks to process. Whether you have all your documents in order or not also affects the processing time of your application.
What is the fee for the UAE student visa?
The visa will cost AED100 for the first time issuing and renewal. This amount is usually paid at the time of registration.
Students who graduate from their universities or secondary schools or complete 18 years of age will be granted a one-year residence visa, renewable for another year from the graduation date or on completing 18 years.