This article is reviewed regularly (on a monthly basis) by Wego's editorial team to ensure that the content is up to date & accurate.
Updated 6 September 2022
Since its implementation, the UAE Golden Visa system has generated quite a buzz among certain groups of expatriates with plans of securing permanent residency in the United Arab Emirates. With the new entry visas being trialled at present, the actual implementation of the reforms and changes to the Golden Visa scheme will take place from 3 October 2022. The Golden Visa is expected to further boost the UAE's position as one of the world's foremost hubs for global business and investment.   
Here is everything you need to know about Golden Visa UAE, the current requirements, benefits, application process and more.

What is the Golden Visa UAE?
The Golden Visa is a long-term residency visa that enables foreign talents to live and work or study in the UAE for up to 10 years. This golden residency scheme is renewable and reserved for certain categories ranging from investors to individuals with exceptional talents.
What are the new changes being implemented? 
From 3 October 2022, the authorities will implement reforms and changes to the Golden Visa to attract even more applicants by way of further expanding the eligible categories. Among the new addition are professionals, specialists, and exceptional talents.
The changes also extend to additional entry permits and visas to accommodate tourists, business travellers, job seekers, friends and relatives of UAE residents wishing to enter the country.
Additional benefits for family members of Golden Visa holders will also be introduced including the ability to stay in the UAE for the full duration of the golden residency even if the holder passes away. An extended grace period of up to six months following expiry or cancellation will also be introduced.
Golden Visa holders will also be able to sponsor an unlimited number of domestic workers under the new rule.
Finally, the threshold for real estate and property investment to obtain the Golden Visa has been lowered to AED 2 million. This applies not just to real estate investors but to all categories including students, skilled workers, and exceptional talents.
Changes to the Golden Visa system will allow for even more accessibility for foreign nationals to live, work, conduct business and study in the UAE without requiring a national sponsor.
Golden Visa UAE benefits and advantages
Some of the benefits of the Golden Visa in the UAE are as follows:
an entry visa for six months with multiple entries followed by the issuance of residency permits
a long-term, renewable residence visa valid for 10 years
a self-sponsored visa
ability to stay outside of the UAE for any amount of time without having their visa nullified 
sponsoring their family members, including spouses and children regardless of their ages
sponsoring an unlimited number of domestic helpers
allowing family members to stay in the UAE until the end of their permit duration in the event the primary holder of the Golden Visa passes away
Additionally, there are Golden Visa benefits specific to individual emirates as follows.
Abu Dhabi
Golden Visa holders in Abu Dhabi will be entitled to discounts and offers on cars, property, health care, hospitality, health insurance and banking services. The Resident's office has teamed up with companies across a range of industries to offer the incentives.
under the Abu Dhabi Residents Office's commercial partnerships, Abu Dhabi golden visa holders will be entitled to discounts on selected properties from developer Imkan Properties.
banks, including Abu Dhabi Commercial Bank and First Abu Dhabi Bank, will offer real estate golden visa investors reduced mortgage fixed-interest rates and non-real estate investors attractive rates on savings accounts.
the holders will also be entitled to reduced premiums on annual health insurance plans for families and individuals, with diverse network coverage and a bundle of benefits both inside and outside the UAE.
Golden visa holders will also be eligible for price reductions on cars and will receive priority booking for new releases, in addition to special payment facilities, maintenance offers and licensing services.
they will receive special offers for dining, spa treatments, gyms and stays at selected hospitality
Dubai
As stated by the authorities, foreign residents in Dubai who have a golden visa and a driving license from their home country can now take a UAE driver's test without needing extra lessons.
Additionally, if the golden visa holders have a license from one of 32 approved countries, including the US, the UK, Australia, Italy, Saudi Arabia, South Africa, Spain, New Zealand, Qatar, Kuwait and Ireland, they will automatically be eligible for a UAE driver's license.
Sheikh Hamdan bin Mohammed bin Rashid Al Maktoum has announced that a 10-year residency Golden Visa will be granted to outstanding expatriate students and their families in Dubai. They will also be given discounts to pursue their higher education in international university branches in Dubai.
Esaad privilege card
The Dubai Media Office has announced that Golden Visa holders in Dubai will be gifted the coveted Esaad privilege card. The card will be provided free of charge to holders of 5-year and 10-year Golden Visas in Dubai.
Select categories of Golden Visa holders in Dubai will receive the Esaad card. These categories include
Investors in public investment funds
Real estate investors
Entrepreneurs
People with specialised talents and researchers in science and knowledge, such as scientists, doctors, specialists, inventors
Creative people in culture and art
Executive directors
Specialised academics
Professional sportspeople
PhD degree holders specialising in engineering or science, humanitarian aid workers
Outstanding university and high-school graduates
For details on what the benefits of the Esaad Card actually entail, please do refer to our dedicated article below.
Golden Visa insurance
Golden Visa holders can apply for a comprehensive insurance cover that could range between AED 2,000 – 50,000 depending on several factors such as age, health, hospitals/clinics covered etc. The National Health Insurance Company (Daman) has introduced health insurance packages for Golden Visa holders which are valid for 1 year and can be renewed on a yearly basis. Premiums for all insurance plans will vary according to age and the plan option chosen.
Golden Visa UAE application and eligibility
All interested individuals who would like to apply for the Golden Visa may do so by applying for the visa online at the ICA smart services platform. The process is quite straightforward with candidates required to submit the necessary documents and be willing to relocate to the UAE in accordance with their business venture.
Golden Visa UAE eligibility
With an aim of attracting the world's best talents, the UAE has now announced considerable amendments to its Golden Visa scheme by adding six (6) new expanded categories.
The expanded categories of 10-year visas, are being trialled at present and will come into effect with other visa reforms from 3 October 2022. The Golden visa holders will be eligible to sponsor their family members, irrespective of their age, and domestic staff without any restrictions to their numbers.
Moreover, there is no restriction related to the maximum duration of six (6) months outside the UAE to keep the Golden Visa valid. The categories qualifying for the Golden Visa expanded scheme are as follows:
As per the Official Portal of the UAE Government, those eligible for the Golden Visa are as follows:
Golden Visa for professionals
A major expansion to the Golden Visa eligibility category, the Golden Visa for professionals applies to all fields and disciplines, including but not limited to education, law, science and engineering, information technology, social sciences, and numerous others.
Eligibility conditions are as follows:
the individual must have a valid employment contract in the UAE
the individual should be classified in the first or second occupational level as per the Ministry of Human Resources and Emiratisation classification
the individual must have a minimum educational level and must hold a bachelor's degree or equivalent
the individual must have a monthly salary of no less than AED 30,000 (USD 8,167)
Golden Visa UAE for real estate investors
Real estate investors may obtain the Golden Visa if they fulfil one of the following conditions: 
purchase a property worth no less than AED 2 million, or
purchase a property with a loan from specified local banks, or
purchase one or more completed or off-plan properties no less than AED 2 million from a list of approved local real estate companies
Golden Visa UAE for entrepreneurs and startup owners
Startup investors may now obtain a Golden Visa, provided their company is registered within the UAE and it should fall under the small and medium enterprises (SME) category with annual revenues of AED 1 million or above. Furthermore, the Golden Residence for Entrepreneurs can also be obtained, if:
the person is a founder or one of the founders of a previous entrepreneurial project that was sold with a total value of not less than AED 7 million (USD 19,05,850.80)
the approval of the Ministry of Economy or the competent local authorities is required for projects or ideas
Golden Visa UAE for exceptional talents
Under the category of exceptionally talented individuals, talented individuals in the field of art, culture, digital technology sports, innovation, medicine, law and others are eligible to apply for the Golden Visa scheme.
Moreover, the 10-year Visa will be awarded solely based on the talent of the individual. It will not depend on educational qualification, employment status, monthly salary or professional status. However, the recommendation or approval of a federal or local government entity will be required.
Golden Visa for professionals
The UAE Cabinet has revealed a major expansion in this category to attract highly skilled workers with educational qualifications and professional experience in all disciplines, including medicine, sciences and engineering, information technology, business and administration, education, law, culture, and social sciences.
Golden Visa UAE for scientists
The Golden Visa will now be granted to scientists and researchers who meet the following conditions:
have a PhD or Master's degree in engineering, technology, life sciences and natural sciences from the world's best universities.

must have a recommendation from the Emirates Scientists Council to avail of this Visa.
Golden visa UAE for skilled workers
Skilled workers can qualify for the Golden Visa scheme, provided:
they hold a valid contract of employment in the UAE

the job must fall under the occupational level one or two as defined by the Ministry of Human Resources Emiratisation.

the minimum monthly salary is not less than Dh30,0000

the skilled worker must have a bachelor's degree as well.
Golden visa UAE for outstanding students and graduates
Students with exceptional academic excellence, having obtained high scores either in UAE secondary schools or universities are also eligible to apply for the 10-year Visa.
Furthermore, talented students and graduates who have studied at the world's 100 best universities are also eligible to apply for the Golden Visa scheme.
Golden Visa UAE for humanitarian pioneers
Humanitarian pioneers such as the following can get the Golden visa:
distinguished members of international and regional organizations
outstanding members of associations of public benefit
recipients of recognition awards in humanitarian fields
distinguished volunteers and sponsors of humanitarian efforts
Golden Visa UAE for doctors and nurses
The UAE has been granting doctors and nurses, the first line of defence, a long-term residency in "recognition of their efforts and sacrifices".
All doctors licensed by the UAE health regulatory bodies can apply for the Golden Visa between July 2021 and September 2022 through the ICA's golden residency services for doctors. 
As of late, nurses and medical staff, the unsung heroes of the UAE's COVID-19 fight, are now also eligible for receiving the prestigious Golden Visa.
Seven centres affiliated with the Federal Authority for Identity and Citizenship have been established across the Emirates for doctors and nurses who wish to apply for visas in person.
Golden Visa for frontline heroes
Frontline workers with extraordinary efforts in crises, such as the COVID-19 pandemic may also be eligible for the Golden visa.
Golden Visa UAE price
The cost of the UAE Golden Visa largely depends on the type of service and visa category. For individuals applying from the UAE, the Golden Visa will cost between AED 2,800 and AED 3,800. Those applying outside the country will be charged anywhere between AED 3,800 and AED 4,800. 
The applicant will also need to spend approximately Dh1,000 for a medical examination and a processing charge for an Emirates ID. Additionally, they will need to purchase UAE health insurance, which starts at Dh800 and varies in cost.
Golden Visa UAE validity
As mentioned, the holders of the UAE Golden Visa can stay outside the UAE for as long as they need without worrying about losing their residency. Previously, they were only allowed to spend 6 months outside the UAE before they lose their residency. 
Golden Visa holders can sponsor their family members, including their spouses and children, regardless of age. They have the ability to sponsor an endless number of support services (domestic help).
Other privileges for family members is including the ability to remain in the UAE if the Golden Visa holder passes away till the end of their residence permit.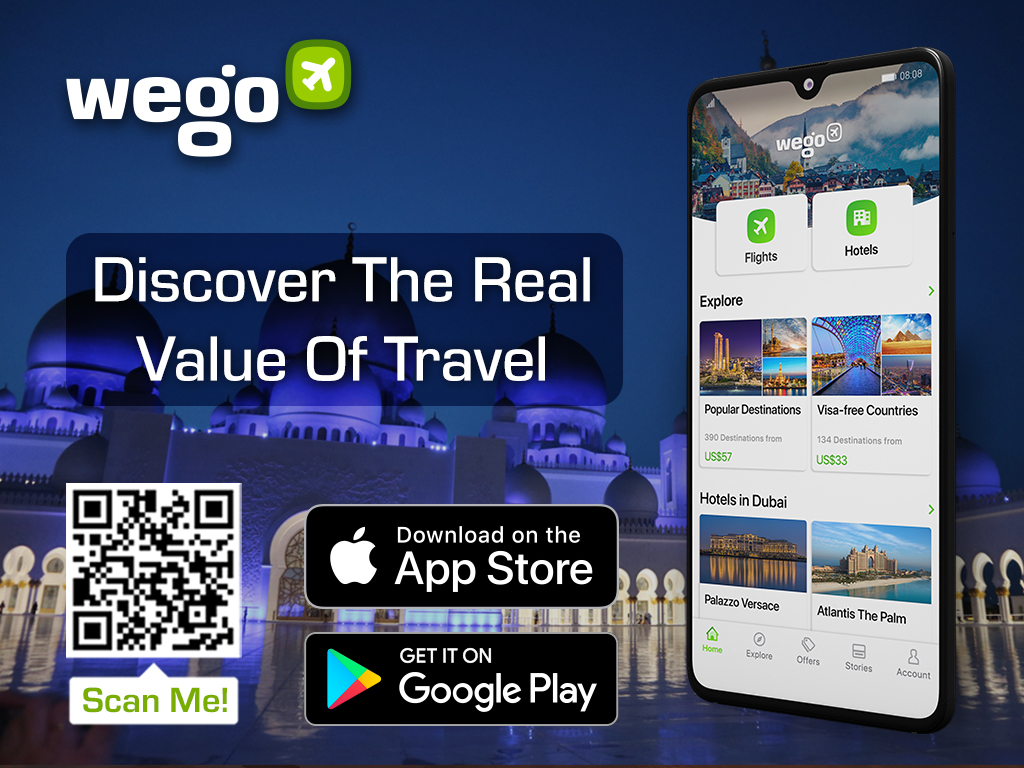 [Total:

411

Average:

4.5

]