This article has been reviewed by Wego's editorial team to ensure that the content is up to date & accurate.
Updated September 2023
Having a Kuwait residency visa is of utmost importance for individuals living and working in Kuwait. This residency permit, commonly referred to as an Iqama, serves as a legal document that grants expatriates the right to reside and work in the country for a specific duration.
If your current residence visa is nearing expiration or has already expired, it is crucial to initiate the renewal process. In this article, Wego provides an overview of the steps involved in renewing Kuwait residency visas. Please keep reading to learn more about the renewal process.
Kuwait residency renewal
Foreign nationals who possess a valid residency permit and are employed by a company or sponsored by an individual in Kuwait are eligible to renew their residency visa. The procedure for renewing residency visas can be conveniently carried out online as long as applicants fulfil the required criteria.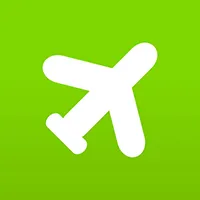 Book cheap flights on Wego
Kuwait residency renewal latest news
Kuwaiti authorities have recently introduced a new regulation, effective from Sunday, September 10th, which mandates that residents must settle their outstanding debts to the state before they are eligible to renew their residence visas.
This decision has been made in accordance with the directives of Acting Prime Minister and Minister of the Interior, Sheikh Talal Khalid Al-Ahmad Al-Sabah, who emphasizes the need for interdepartmental collaboration within the Ministry of Interior to ensure the collection of debts owed by foreign residents to the state before their residency renewals are approved.
بناء على توجيهات رئيس مجلس الوزراء بالإنابة ووزير الداخلية بتفعيل عملية الربط بين الإدارة العامة لشؤون الإقامة والإدارة العامة لنظم المعلومات لتحصيل المديونيات المستحقة على الأجانب للدولة

الإعلام الأمني:
وزارة الداخلية تبدأ بتفعيل قرار تحصيل المديونيات المستحقة للدولة قبل تجديد… pic.twitter.com/RIVKViGQfi

— وزارة الداخلية (@Moi_kuw) September 9, 2023
Kuwait residency renewal online
To renew a Kuwait residency visa online, there are a few additional steps involved. Prior to applying for a residency visa renewal, applicants must first renew their health insurance through the official website of the Ministry of Health. Please note that accessing these pages on the Ministry's website may only be possible within the State of Kuwait.
Kuwait residency insurance renewal online
Here are the steps to follow:
visit the Ministry of Health's insurance page
locate and click on the "Electronic services" box
from the drop-down menu, select the "Health Insurance Registration" service
log in to your account by entering your username and password
select the type of insurance you require
provide the necessary personal data and contact information as required by the system
agree to the terms and conditions specified by the Ministry of Health
click on the "Pay" icon
complete the payment process
Kuwait residency renewal online log in
Once health insurance has been renewed, applicants can proceed with the Kuwait residency visa renewal. Here are the steps to follow:
visit the Ministry of Interior's official website
select the 'Renew Residency' tab
log in using your User ID and password. If you don't have an account, you will need to register first
If there are no violations reflected under your record, click on 'Continue'. If you have any violations, you must settle them before proceeding
input the duration of your residency (1 year) as well as your mobile phone number
tick the checkbox confirming the information and click 'Submit'
pay for the service
Please note that you are also required to renew your Civil ID to get your residency visa extended. You can visit the PACI website to request a Civil ID extension.
To learn about the steps involved in renewing your Kuwait Civil ID, please refer to the dedicated article provided below.
Kuwait residency renewal passport validity
In order to qualify for renewing your residency online in Kuwait, here are a few general documents you need to prepare.
a valid passport with at least 1 year of validity left
completed application forms
copies of your civil ID and driving license (if applicable)
recent passport-sized photographs
proof of financial stability
Kuwait residency renewal for family
If you intend to renew the residence visa for your family members in Kuwait, you will need to submit the following documents:
copies of their passports
copies of their residency permits
recent photographs of each family member
supporting evidence of your relationships with your family members, such as a marriage certificate or birth certificates
Kuwait residency renewal status check
You can check your visa status through the Ministry of Interior's website. You may be required to provide your passport number, visa number, or Civil ID.
Check out our article below for more detail about Kuwait visa status.
Kuwait residency renewal fees
It's been reported that the fee for renewing a residency visa is KWD 10 per person for the sponsored individual, their spouse, and two children. Each additional child will incur a charge of KWD 100, while the parents and in-laws will be required to pay KWD 200 per person.
To obtain the most accurate and current details regarding residency renewal fees, it is advisable to consult the General Directorate of Residency, a division of Kuwait's Ministry of Interior.
[Total:

121

Average:

4.8

]