This article has been reviewed by Wego's editorial team to ensure that the content is up to date & accurate.
Updated August 2023
The Dubai Calligraphy Biennale stands as a mesmerizing testament to the rich tapestry of artistic expression deeply woven into the fabric of Arab heritage. Organized by the esteemed Dubai Culture and Arts Authority (Dubai Culture), this biennial event is a vibrant celebration of calligraphy's profound significance as both an art form and a cultural touchstone.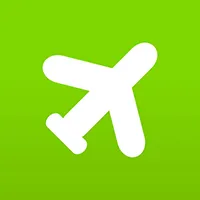 Book cheap flights to Dubai
Prepare to be entranced, enlightened, and enamored as Wego delves into the intricate tapestry of calligraphy's allure at the Dubai Culture and Arts Authority.
Dubai Calligraphy Biennale
The Dubai Culture and Arts Authority, known as Dubai Culture, is in charge of organizing the Dubai Calligraphy Biennale. This event celebrates the diverse and important role that calligraphy plays as an artistic form, and its significant position within Arab heritage.
The main purpose of the Dubai Calligraphy Biennale is to highlight the unique elegance and geometric characteristics of calligraphy, while also showcasing its deep connections to Arab culture and identity. This event offers an innovative platform for global artists to present their calligraphy works and share their experiences, thereby promoting the discovery of new talent in this field. With an expected diverse audience of calligraphy enthusiasts and visitors from various cultural backgrounds, the Biennale is poised to be a noteworthy and lively gathering.
Dubai Calligraphy Biennale artists
Incorporating more than just calligraphy, the Biennale will span across a wide array of artistic forms including jewelry, product design, public sculptures, textiles, and more. This event will also provide attendees with a comprehensive educational opportunity, featuring over 100 sessions and workshops guided by esteemed artists, calligraphers, and experts. Some noteworthy individuals taking part in the Biennale are Mohamed Mandour, Hassan Massoudy, Mehdi Qotbi, Mounir Al Shaarani, Ali Omar Ermes, and Soraya Syed.
Dubai Calligraphy Biennale date
The scheduled date for this event is October 1, 2023
Dubai Calligraphy Biennale tickets
Currently, information regarding ticketing for the Dubai Calligraphy Biennale is unavailable. However, you can express your interest and stay informed by visiting the official Dubai Culture website. Keep an eye out for the latest updates on Dubai Calligraphy Biennale tickets there.
Dubai Calligraphy Biennale locations
This event is set to showcase over 15 exhibitions taking place across more than 20 locations in Dubai. These exhibitions will present a diverse range of artworks in more than eight languages, encompassing both traditional and contemporary styles. Some of the notable venues for these exhibitions include Dubai Expo City, Mohammed bin Rashid Library, Sultan Bin Ali Al Owais Cultural Foundation, DIFC Gate Avenue, Boccara Gallery, and AWC Art World Creations.
[Total:

111

Average:

4.6

]