This article is reviewed regularly (on a monthly basis) by Wego's editorial team to ensure that the content is up to date & accurate.
Updated 23 November 2021
Having long layovers between your connecting flights can be quite a hassle. To help passengers break from the hassle of long layovers, Emirates has launched the Dubai Connect service offering complimentary hotel accommodation to the transit passengers in Dubai.
Keep reading to learn more about the Dubai Connect service offering complimentary hotel stays, meals, and lounge access for transit passengers.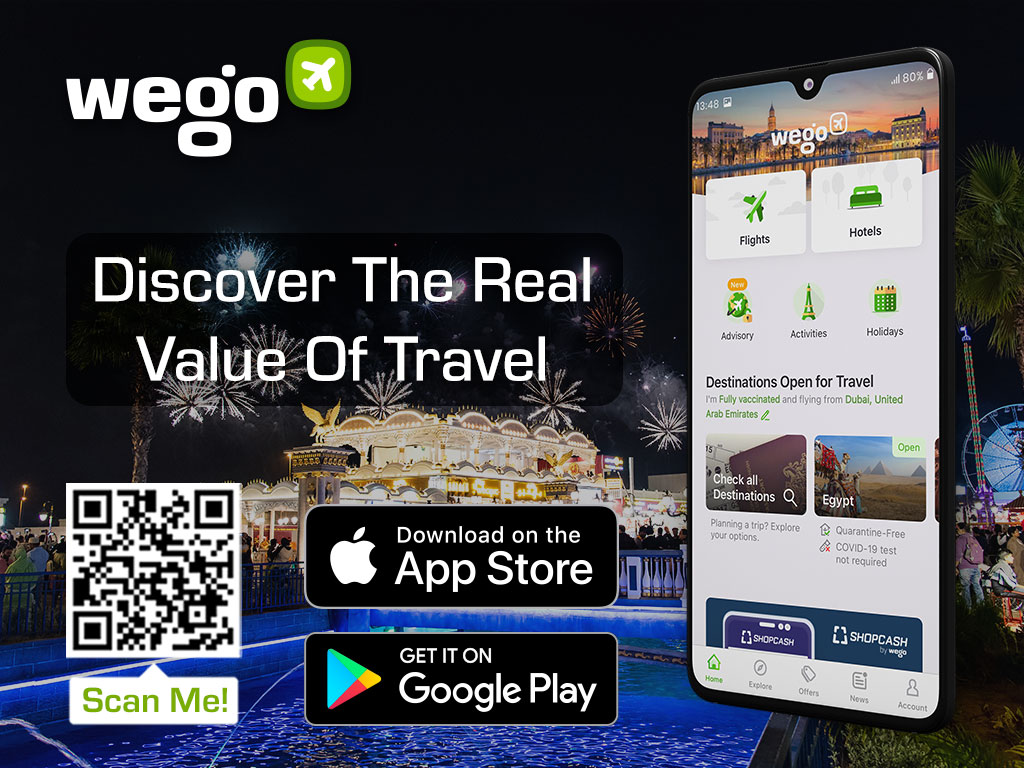 What is the Dubai Connect?
Some passengers travelling through the Dubai International Airport (DXB) have long layovers between their flights. For such passengers, Emirates offers a complimentary hotel service called Dubai Connect. The service can most definitely be a great and efficient way to get through a long layover in Dubai comfortably, as it includes a hotel room and meals.
Who can avail of this service?
The Dubai Connect service is available to passengers booking in all classes (first-class, business class, and economy) whose transit time exceeds 10 hours. The booking has to be made at least 24 hours before the passengers' incoming flight to Dubai.
Please note that passengers can only book the complimentary Dubai Connect service as long as there are no better connection times to choose from for their itinerary. This means that to qualify for the Dubai Connect service, the connecting flight on the passengers' itinerary or stopover time in Dubai must be the shortest one available.
How to book Dubai Connect service?
Before booking, make sure to obtain all required travel documents for obtaining an entry visa into the UAE. All passports, regardless of nationality, must have a minimum validity of 90 days.
The Dubai Connect service can easily be added to your online flight booking by following specific steps. Passengers booking through the Emirates website can follow these steps to book their Dubai Connect service:
visit the Emirates booking portal

then use your surname and reference number to log in

go to the 'manage' section and select Dubai Connect.

make sure to add the service at least 24 hours ahead of your flight to Dubai

a quick form will be available to fill in online and will inform you of your eligibility for the service
Please note that young flyers under 18 years can use the Dubai Connect service as long as they are travelling with another passenger who is over 18. You can check out the Dubai Connect terms and conditions here.
What are the services offered?
Dubai Connect offers Emirates passengers a complimentary night's stay in a hotel, ground transfers to and from the airport, and meals at the hotel.
The Dubai Connect booking also includes a complimentary visa on arrival, subject to UAE Immigration approval.
Moreover, passengers who qualify for Dubai Connect but cannot leave the airport will be given access to the Emirates Dubai Connect airport lounge.
What is the cost of the service?
The Dubai Connect service is a free service offered to transit passengers as long as they meet the eligibility criteria mentioned above.
However, passengers may be asked to provide their credit card details when checking in to their hotel for any incidentals. The passengers will additionally be provided with transfers and meal vouchers along with a hotel room.