This article has been reviewed by Wego's editorial team to ensure that the content is up to date & accurate.
In the melting pot of culture that is Dubai, the food scene is equally vibrant, exotic, and overwhelming. An extra plate of the piquant flavours of Machboos here, a little too many of the oh-so-sweet Luqaimat there, Dubai has it all. And if those are not reasons enough to visit the city, we present to you a whole festival dedicated to all things gastronomic – the annual Dubai Food Festival!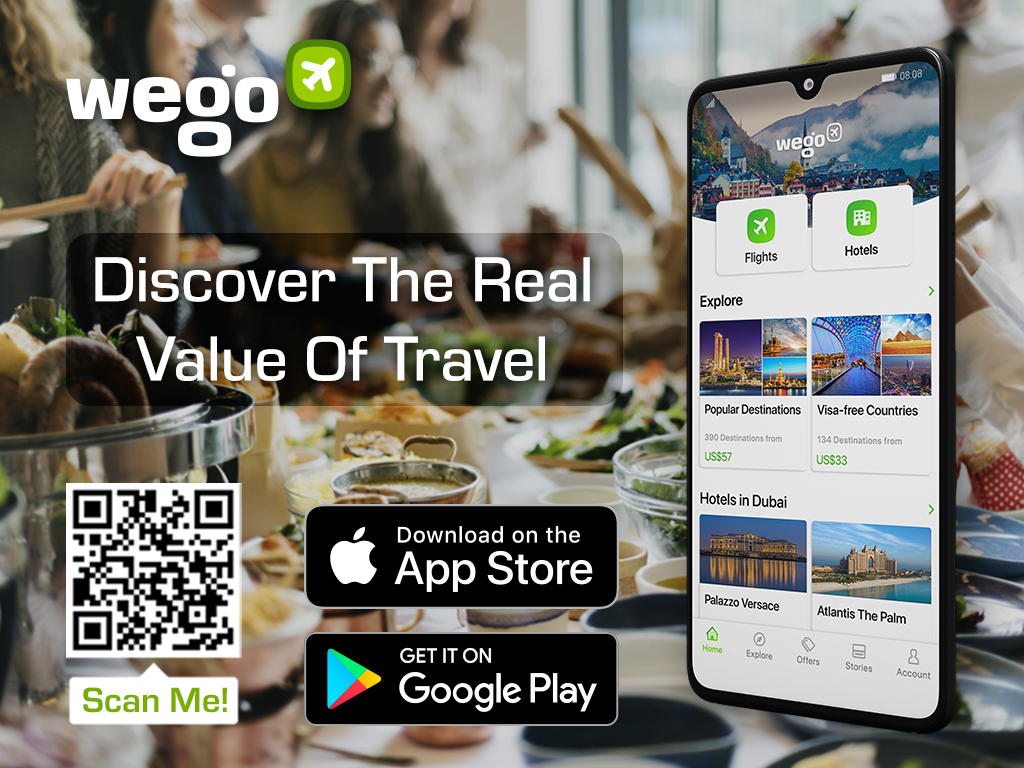 The Dubai Food Festival (DFF) is back for its yearly fiesta in 2023. Get ready for a journey that will fill your nostrils with a myriad of flavours from around the world, and your taste buds raving about the lip-smacking treat!
When will the Dubai Food Festival start?
Dubai Festivals and Retail Establishment (DFRE) revealed its calendar for 2023. The date 21 April 2023 – 7 May 2023 was marked as the schedule of the 10th season of the Dubai Food Festival. So, keep note of these dates!
Eat your heart out in 2023 at Dubai Food Festival and no, you wouldn't have to wait for one fateful day to wolf down all your favourites – the city-wide festival gives you one week to revel in the food extravaganza!
Where will the festival be held?
It is that time of the year when the whole city of Dubai smells and tastes finger-licking-good food. From local Emirati cuisine in and around the bustling souks to your favourite contemporary flavours from faraway lands brought to the multi-stored malls and restaurants in the city, there's food in every nook and cranny.
There may be more popular crowd-pullers in every corner of the city next year, but seaside treats of Jumeirah Beach, high-end restaurants scarred across the city like those at Burj Al Arab, and hidden culinary gems like downtown Bur Dubai have always stolen everyone's attention.
Events and highlights of Dubai Food Festival
Special lunch and dinner menus, culinary masterclasses, exciting launches of limited editions, numerous retail promotions, and so much more are up for grabs! Here are some of the highlights from the past years since the festival was started in 2014:
Dubai Restaurant Week
Several sought-after restaurant outlets in Dubai such as Bread Street Kitchen, Bella, Toro Toro, Al Nafoorah come together to organize the 'Dubai Restaurant Week'. They offer their bespoke cuisines with menus curated by the likes of Gordon Ramsay, Alessandro Miceli and Richard Sandoval.
You can savour two-course lunches and three-course dinners at starting prices of AED 95 and AED 150 respectively in the participating outlets and might as well take a virtual food tour around the world by hopping from one restaurant to another.
Participating restaurants include:
21 Grams
3fils
Akira Back
Al Khayma Heritage Restaurant
Al Nafoorah
Ariana's Persian Kitchen
Bastion
BB Social Dining
Belcanto
BOCA
Brasserie Boulud
Canary Club
Carna by Dario Cecchini
Carnival by Trèsind
CÉ LA VI
City Social
Clap
Clay Dubai
COYA Dubai
Demon Duck by Alvin Leung
Eunoia by Carine
Fi'lia
folly
French Riviera
Gordon Ramsay's Bread Street Kitchen
Hell's Kitchen
Hutong
Ibn AlBahr
Indya by Vineet
Inti
Jaleo by José Andrés
Jun's
Kayto
KINARA By Vikas Khanna
La Cantine Du Faubourg
LOWE
Maison Mathis
Mimi Kakushi
MINA Brasserie
Ninive
North Miznon
Nuska Beach
Pierchic
Reif Japanese Kushiyaki
Rhodes W1
Roka
Shabestan
Sucre
Torno Subito by Massimo Bottura
Twiggy by La Cantine
Yaba by Chef Shaheen
Zheng He's
#protip: Make a reservation in advance.
Uncovering the hidden gems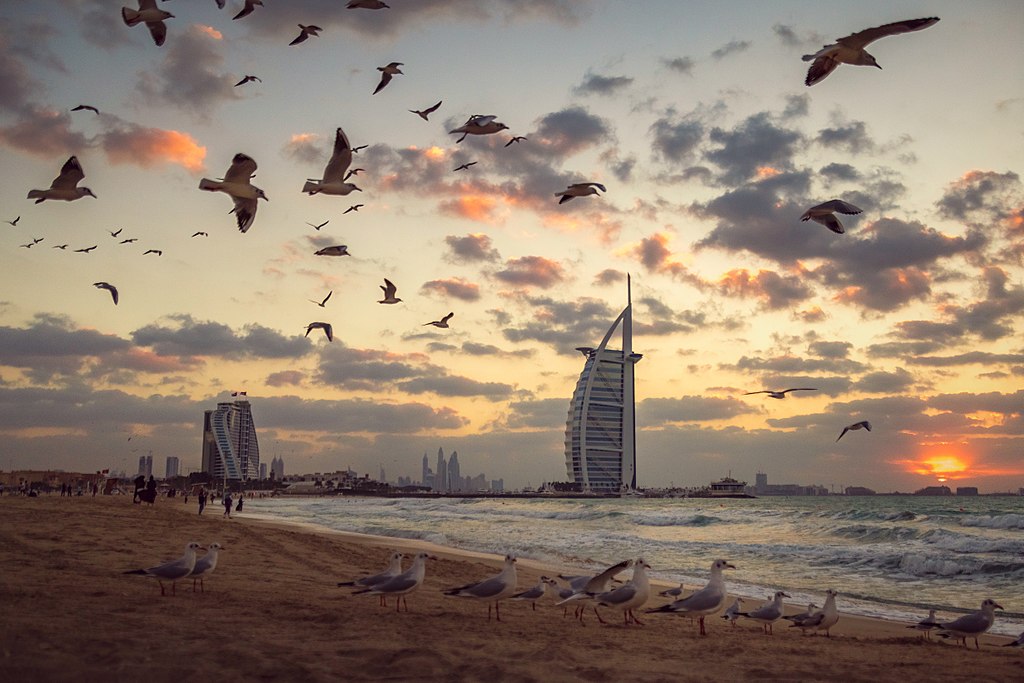 One of the prime focuses of the festival is letting the visitors discover and rediscover the foodie side of Dubai, including the lesser-known backstreets and hidden downtown gulleys. The neighbourhoods of Dubai Marina and Umm Sequin are to name a few of Dubai's culinary treasure troves! The 'unsung' food places participate and try to win over the visitors to garner votes and emerge as the winners. Whether you're looking for some excellent fine dining options or a budget-friendly hotspot that serves up affordable treats, you'll find delicious surprises at every turn.
During the Dubai Food Festival this year, there was a social media competition named 'My Hidden Gems' where participants could take part by posting a video or reel on their Instagram featuring 3 dishes from 3 different eateries that cost no more than AED100 in total. The winning prize was AED50,000.
Foodie experiences
Dubai Food Festival isn't just about eating and filling your stomach – it is about ALL THINGS FOOD! And that includes the opportunity to enjoy once-in-a-lifetime-kinda experiences that gives every visitor an enlightening insight into the ever-so-awe-inspiring diverse food culture in the metropolis.
Under the foodie experiences of the festival, you can take culinary workshops, go on themed food tours, grab exclusive tasting menus, and even attend masterclasses with world-renowned chefs in Dubai. Time to take a peek into the kitchens of creative innovations!
Outside of cafes, food kiosks, and restaurants, the city is usually lit up in the glitzy colours of a celebration. You'll find numerous thrilling activities or if you want to take it lightly, laugh your heart out at the entertainment and comedy shows.
Best homegrown hotspots
The restaurant industry in Dubai is thriving with homegrown restaurants, cafés and distinctive dining concepts. You can expect appearances by celebrity chefs and meet the entrepreneurs who have carefully crafted some of the city's most innovative dining concepts and indulge in the specially curated menus by 'Made in Dubai' restaurants.
What to look out for during Dubai Food Festival in 2023?
Considering Dubai's relaxed COVID-19 restrictions and the increase in local events, exhibitions, and cultural and social activities this year, you can expect Dubai Food Festival 2023 to be celebrated like the pre-pandemic times.
The city was offering exclusive dining deals and several offers for all visitors. Diners were able to enjoy, dine, and win promotions and competitions held by the event or local food communities there as a part of their campaign. They could also get a chance to taste Dubai's authentic culinary and other culinary from the restaurants listed in the MENA's 50 best restaurants like Reif Japanese Kushiyaki or Orfali Bros Bistro.
They could also enjoy the activities outside of the restaurant such as visiting the Ripe Market, street food party curated by Break the Block and All Things Food at Bluewaters Island.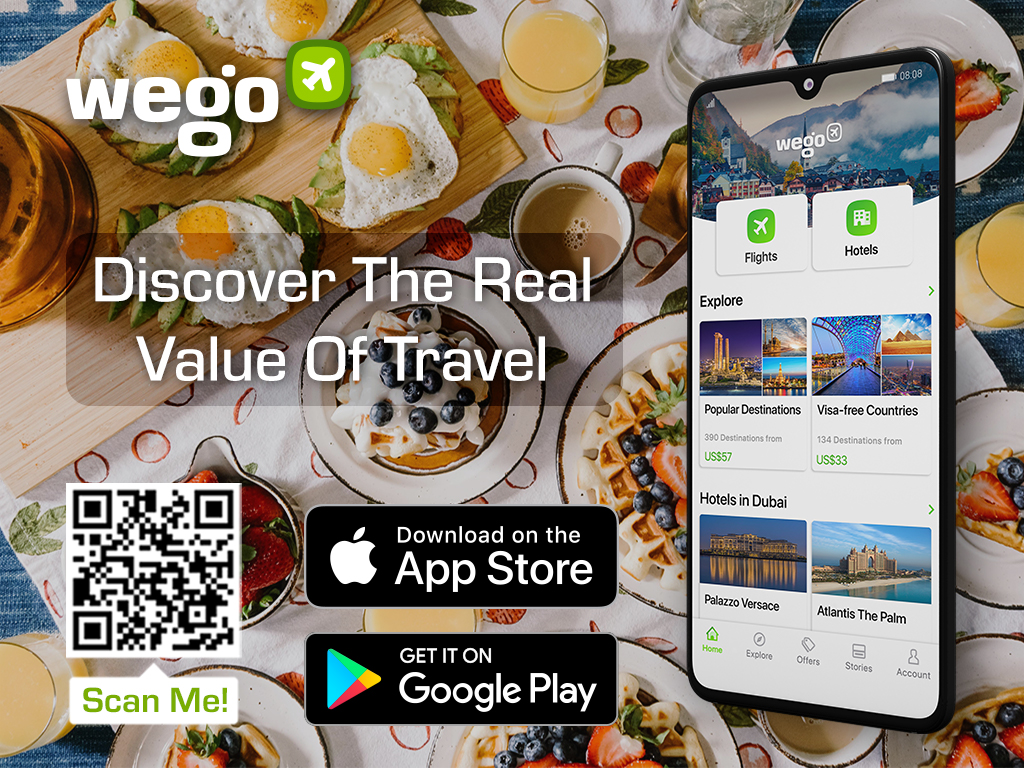 [Total:

405

Average:

4.5

]