This article has been reviewed by Wego's editorial team to ensure that the content is up to date & accurate.
Updated July 2023
After spending a long time cooped up at home, it's finally time to put those XXL shopping bags to good use. A shoppers' paradise and 2023's saving grace, the much-awaited Dubai Shopping Festival (DSF) is finally here again.
It's hands down the best time of the year to get stuff at heavy discounts and the best prices. So, jot down a list of everything you were planning on buying (although you'll probably score much more) and get ready to spoil the shopaholic in you.
Eager to know the deets of this gigantic shopping fest? Read on to learn all about it.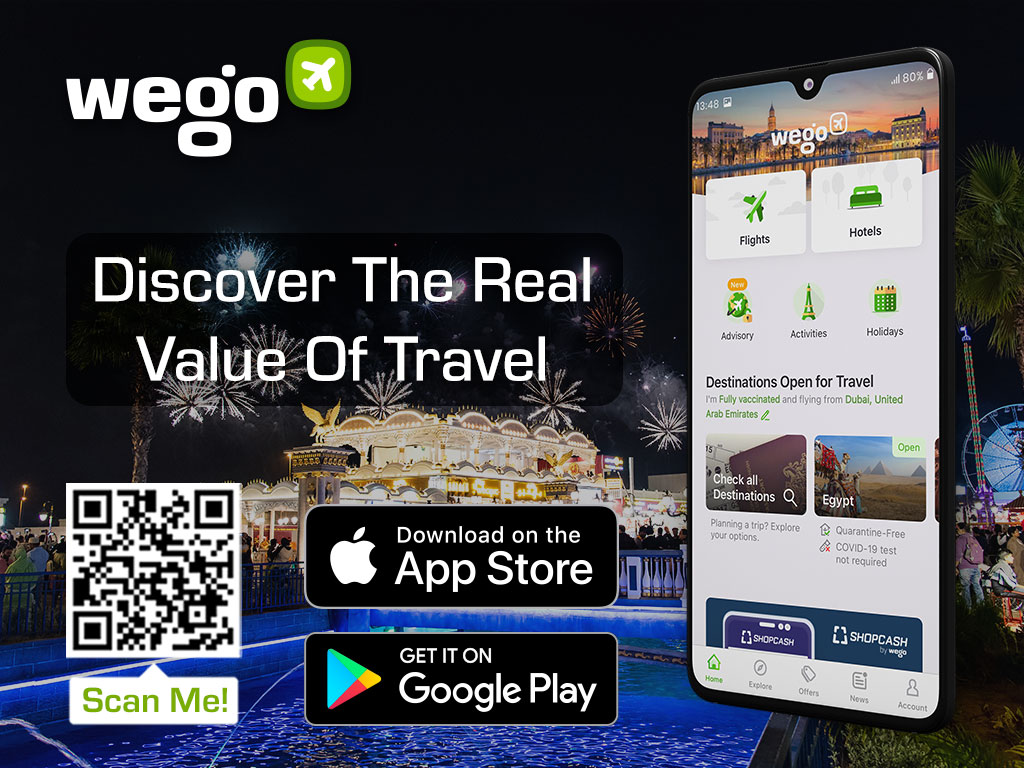 When and where is it happening?
The DSF has been scheduled from 15 December 2023 to 29 January 2024. If you want a luxurious shopping experience true to Dubai, the all-under-one-roof malls will not disappoint you.
In 2022, more than 3,500 shops and malls around the city participated in the festival and offered their customers attractive offers, massive discounts, which sometimes go up to 90%, cash coupons, and gifts.
We will update the article when more information about DSF 2023-2024 is announced!
Where to go shopping
Dubai Mall
Packed with everything from branded stores like Zara and Prada to gourmet eateries and family attractions like Aquarium, Ice Rink, and Kidzania, the Dubai Mall needs to be more attractive during DSF.
City Walk
Offering sparkling views of the Burj Khalifa and a host of retail experiences, City Walk is a spectacular venue in Dubai that allows potential shoppers to find anything from trendy streetwear to unique fashion boutiques.
Mall of the Emirates
Ski Dubai- the world's largest indoor ski resort, the tech-giant Apple Boutique, and department stores like Harvey Nichols, Marks & Spencer, and Debenhams all come together at the Emirates Mall to give their shoppers one heck of a retail experience.
Dubai Festival City Mall
Sitting along Dubai Creek, the mall houses more than 400 brands and boutiques of fashion and furniture (including IKEA). Savor the delicious food at the food courts, and enjoy the laser and fountain show in the evening.
Lulu Village
This shopping village is every shopper's paradise. It brings all the shopping stores in one place with many items; it confuses visitors as to what to and what not to buy.
Gold Souk
The Gold Souk is one of the oldest markets in Dubai. This street is filled with gold bringing more than 350 retailers trading tax-free gold of different carats, designs, and weights, along with giving visitors massive discounts on items of gold.
Nakheel Mall
Situated at the vibrant center of Palm Jumeirah, the Nakheel Mall welcomes you with more than 300 entertainment outlets, restaurants, and shops. When the Dubai Shopping Festival is in full swing, this destination becomes a shopper's paradise, offering a diverse selection of bespoke culinary delights, authentic Dubai food items, casual clothing, athletic wear, sport-chic collections, and affordable accessories. Exploring the exquisite jewelry and luxurious pashmina shawls available exclusively at the Nakheel Mall is highly recommended.
Dubai Marina Mall
A house to various international retailers, Dubai Marina Mall offers affordable high-street fashion and beauty services in the most comfortable atmosphere. The visitors can also visit Pier 7 next door, featuring seven exciting dining concepts, each with open terrace seating.
Dubai Outlet Mall
Want to enjoy year-round sales and the best of trends? Make sure to visit the Dubai Outlet Mall, besides offering great deals on designer labels like Burberry and Marc Jacobs, electronics, and perfumes. During DSF 2022, the mall rewarded visitors with 50% discounts at selected stores.
Global Village
The Global Village brings the world to Dubai with the best entertainment, shopping, dining experiences, and attractions to enthrall visitors.
Dubai Festival Plaza
Packed with lip-smacking dining options, a calendar of events, and exciting offers, the Dubai Festival Plaza is every visitor's one-stop shopping destination.
Al Rigga Street
Nestled in the vibrant Deira district, Al Rigga is renowned as the birthplace of Dubai's first mall and the inaugural branch of McDonald's. Over time, this neighborhood has evolved into a hub of activity, boasting prominent hotels and a luxurious supermarket called Aswaaq. When the Dubai Shopping Festival takes center stage, Al Rigga Street becomes a bustling destination where visitors flock to secure discounted accommodations at the exquisite Versailles Hotel or Radisson Blu.
Night Souk
Nestled within the expansive Deira Islands, the vibrant retail district comes alive during the highly anticipated Dubai Shopping Festival. Among its many attractions, the largest night market is a haven for shoppers. Here, visitors can immerse themselves for hours, browsing through a captivating array of spices, souvenirs, lanterns, and rugs. Even if they resist purchasing, the night bazaar never fails to leave them in awe with its extensive selection of gold necklaces, gemstones, gold biscuits, Arabian coffee pots, and branded apparel.
Al Fahidi
From elegant accessories to mesmerizing jewelry, traditional Indian clothing, and cutting-edge electronic gadgets, there is something for everyone. Al Fahidi Street is the destination for those seeking the best deals on cameras, laptops, and cell phones, offering unbeatable prices. Moreover, you can also find a range of home appliances, including washing machines, refrigerators, and ovens, making it a one-stop shop for all your household needs.
Raffles
Last year, the raffles were the highlight of DSF. To participate, you buy a numbered ticket, and if your number comes up in the random draw, you take home exciting prizes.
Nissan Grand Raffle
Visitors bet as little as AED25 on non-fuel items at petrol stations citywide, Zoom outlets, Dubai Metro stations, Global Village, the Gold Souk, and other locations between 4 November 2021 and 29 January 2022. Prizes for the raffle last year included Nissan Patrol, X-TERRA, X-TRAIL, Kicks, and 200,000 instant prizes up for grabs every day. The winners were announced at a raffle draw ceremony on 15 December.
The dates and price for Nissan Grand Raffle 2023 are yet to be announced.
INFINITI Mega Raffle
Last year, visitors who spent at least AED200 at petrol stations citywide, Dubai Metro stations, Global Village, the Gold Souk, or select shopping malls and main streets received the ticket. INFINITI gave away chances to win an INFINITI QX80 and AED100,000 in cash daily. The visitors were given two chances to win every day, with second-prize winners taking home AED10,000 daily.
The dates and prices for INFINITI Mega Raffle 2023 are yet to be announced.
Dubai Gold & Jewellery Group's Raffle
This raffle gave shoppers buying at least AED500 worth of gold a chance to win 250 grams in the previous year.
DSF Share Million
Last year shoppers who spent a minimum of AED300 at City Centre Mirdif, Mall of the Emirates, City Centre Me'aisem, City Centre Deira, and City Centre Al Shindagha could win up to 1 million SHARE points. These points were redeemable at any outlet of All Saints, Carrefour, LEGO, Lululemon Athletica, Magic Planet, Ski Dubai, and VOX Cinemas.
DSF Lucky Receipt
In 2022, Visitors bought gifts for their loved ones and won big prizes with the DSF Lucky Receipt scheme, wherein any shopper holding a receipt of AED500 or above took home brand-new electronics, jewelry, luxury watches, etc.
DSF Golden Tickit
This first-of-its-kind rewards program gives shoppers double or even triple points at various brands and destinations. New members can also win Tickit points worth AED50,000 weekly by spending AED100 or more.
Cash Prizes
Last year, Dubai Shopping Malls Group (DSMG) gave away Dh1 million in cash prizes to shoppers during the festival, with more than 17 malls participating in the campaign.
Shoppers purchased items as low as Dh100 from any stores at the participating malls and got a chance to spin the red, yellow, or blue wheel to win exciting prizes. 
DSF Greatest Deal of the Year
Previous year visitors spent a minimum of AED300 from 15 December 2022 to 29 January 2023 at the Dubai Festival City Mall within one day. They showed the original receipts at the customer service desk and stood a chance to take home AED 1 million in cash!
What else is there to do?
Entertainment
Last year, from some amazing and entertaining shows like the Martin Garrix Live, Al Wasl Opera, and Cinema on the Sand at Zero Gravity, the visitors can also look forward to a full fun calendar at Expo 2020 Dubai. And that's not all—there were many more live performances and shows during the month-long festival.
Visitors attended the enthralling opening ceremony of the DSF on 15 December 2021 at Burj Park, Downtown Dubai. The audience also enjoyed live performances by Arab stars Balqees Fathi and Mohammed Hamaki, with an exquisite light show and dancing fountains near the Burj Khalifa. Tickets to the show can be bought at DubaiCalendar.com, Platinumlist.net , or on the Dubai Calendar app.
Winter Music Fest
Last year, Bollywood divas Kanika Kapoor and Jasleen Royal took to the DSF stage for a live show at The Agenda.
DSF Drone Show
Inspired by the UAE's 2040 vision, the DSF drone show 2022 showed off the latest 3D drone technology while specially-composed original music played in the background. Shows occurred twice daily throughout DSF, at the beach and Bluewaters opposite Jumeirah Beach Residence, at 7 PM and 10 PM.
The schedule for 2023 is yet to be announced.
COREUNITY Festival
For the first time, DSF 2022-23 took place at Hatta, the adventure capital of Dubai, having sensational music and wellness events lined up.
Closing Weekend
Last year, the seven-week-long celebrations concluded on a high note with a performance by legendary Hollywood music composer Hans Zimmer and his 45-piece band, orchestra, and dancers at the Coca-Cola Arena.
The closing weekend for DSF 2023 will be much more spectacular!
Food
Dubai proved itself to be an excellent gastronomic destination. Be it tasting the local delicacies and street food in the souks, food trucks serving innovative and homegrown favorites, or relishing a multi-course meal at the best restaurants in the city, gourmands will have a great time in Dubai.
Fireworks
The most spectacular highlight of the DSF 2022 was the colorful and eye-catching fireworks. The opening ceremony fireworks occurred at the Dubai Festival City Mall, Al Seef, Dubai Creek, The Dubai Frame, and La Mer.
Sky-high shows
Another breathtaking highlight for the night is the sky-high shows taking place in the DSF 2022. The visitors looked forward to amazing and mind-blowing drone shows daily at 7:00 PM and 9.30 PM at Ain Dubai, Bluewaters, and The Beach (opposite Jumeirah Beach Residences).
Tour the city
The city has much more to offer, even if you're only in town to seek out the bargains. The Burj Khalifa, Dubai Museum, Al Fahidi Quarter, Sheikh Saeed Al-Maktoum House, Dubai World Trade Tower, Jumeirah Mosque, and Dubai Frame are some places you can't leave Dubai without seeing.
Sky Castle
Last year, The Dubai Design District (d3) exhibited colorful inflatable colorful arches that morph colors and emit xylophonic sounds as visitors passed underneath them. This interactive art installation designed by Studio Eness created different experiences every day as it responded to crowd flow and fluctuations.
It was free and open from 15 December 2022 to 29 January 2023.
Tips for getting the most out of DSF
Download the Dubai shopping festival app to stay updated on the latest offers and deals.
Be an early bird to get the juiciest deals. Although offers and discounts run throughout the month, you can't blame the stores for rewarding the first-comers.
Plan. Make a rough list of your must-buys and arrange your itinerary accordingly. Read and research the best shops to shop them from. Spur-of-the-moment purchases can come later. Planning is crucial, especially if you are in the city for only a few days.
Tap into the apps. Many Dubai malls have apps that inform customers about ongoing offers and deals.
Try to 'spend more, earn more.' Use credit cards, debit cards, or the online payment app, which will give you instant rewards, cashback, and points.
Don't burn yourself out. The malls have plenty of food joints, spas, and entertainment centers if you feel overwhelmed by all the shopping!
Use a debit or credit card for instant cashback, rewards, and discounts.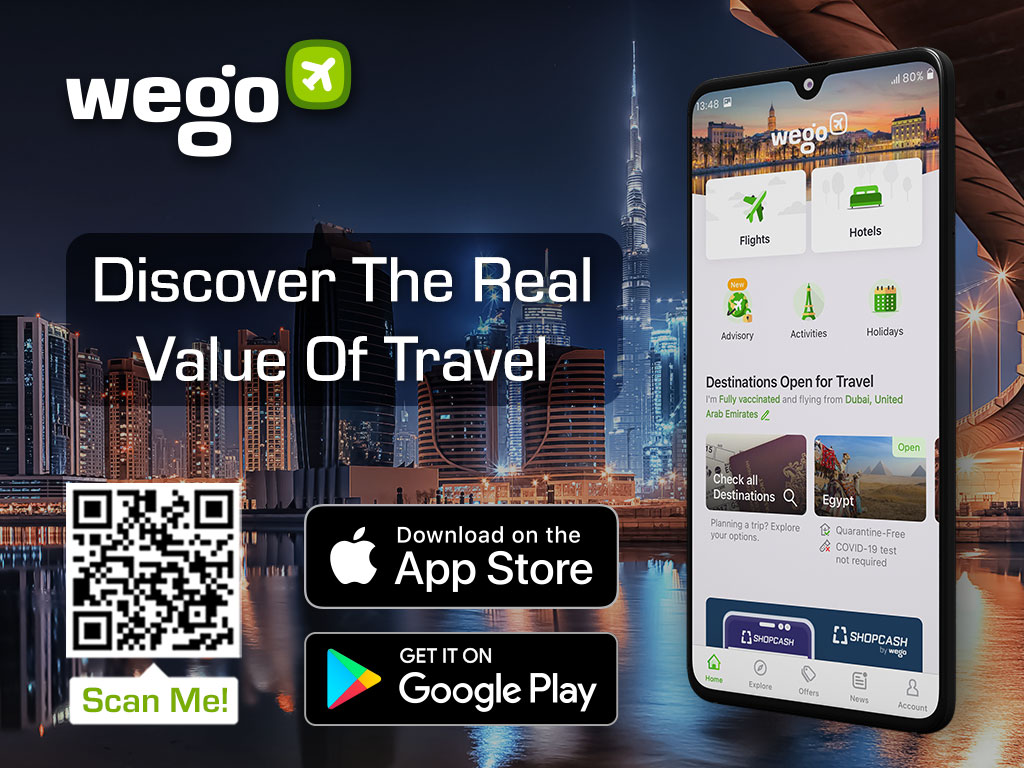 [Total:

243

Average:

4.7

]