This article has been reviewed by Wego's editorial team to ensure that the content is up to date & accurate.
After spending a long, long time cooped up at home, it's finally time to put those XXL shopping bags to good use. A shoppers' paradise and 2022's saving grace, the much-awaited Dubai Shopping Festival (DSF) is finally here again.
It's hands down the best time of the year to get stuff at heavy discounts and the best prices. So, jot down a list of everything you were planning on buying (although, you'll probably end up scoring much more) and get ready to spoil the shopaholic in you.
Eager to know the deets of this gigantic shopping fest? Read on to know all about it.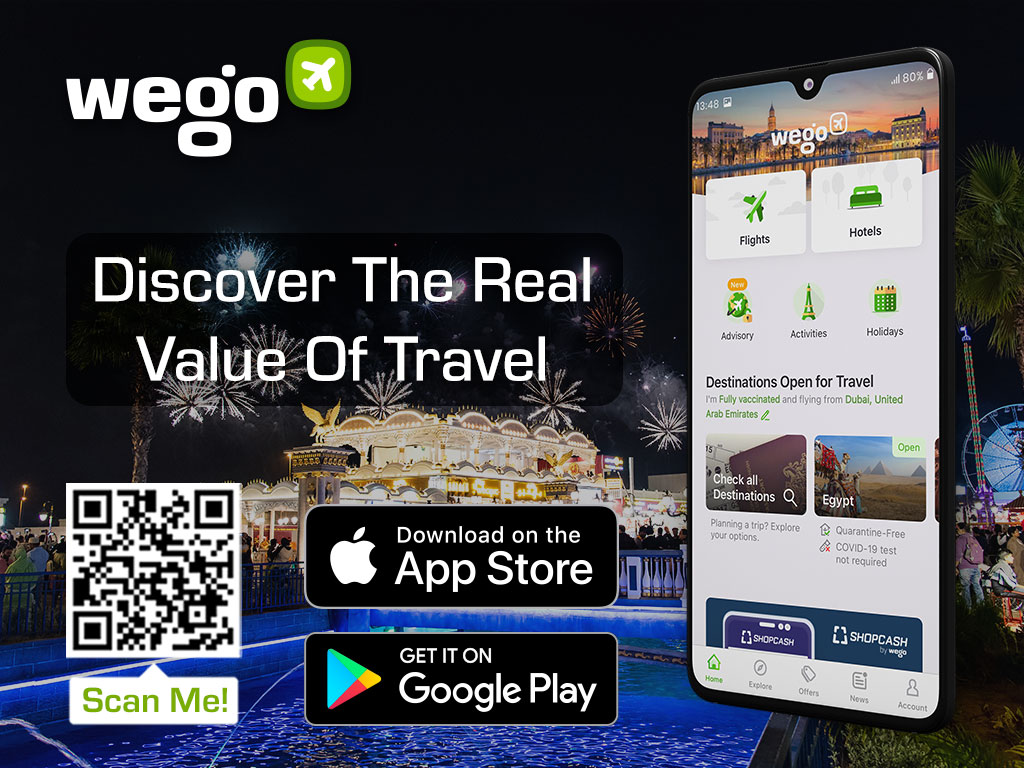 When and where is it happening?
The DSF has been scheduled from 15 December 2022 to 29 January 2023.
More than 3,500 shops and malls around the city take part in the festival and offer their customers attractive offers, massive discounts which sometimes go up to 90%, as well as cash coupons and gifts, depending on your spending. If you want a luxurious shopping experience true to Dubai, the all-under-one-roof malls will not let you down.
Where to go shopping
Dubai Mall
Packed with everything from branded stores like Zara and Prada to gourmet eateries and family attractions like Aquarium, Ice Rink, and Kidzania, the Dubai mall is simply unmissable during DSF.
City Walk
Offering sparkling views of the Burj Khalifa and a host of retail experiences, City Walk is a spectacular venue in Dubai that allows potential shoppers to find anything from trendy streetwear to unique fashion boutiques.
Mall of the Emirates
Ski Dubai- the world's largest indoor ski resort, the tech-giant Apple Boutique, and department stores like Harvey Nichols, Marks & Spencer, and Debenhams all come together at the Emirates Mall to give their shoppers one heck of a retail experience.
Dubai Festival City Mall
Sitting along Dubai Creek, the mall houses more than 400 brands and boutiques of fashion and furniture (including IKEA). Savour the delicious food at the food courts, and in the evening, enjoy the laser and fountain show.
Mercato Mall
The mall is home to global brands like Lava, Toy R Us, and H&M, as well as VIP cinema theatres, family entertainment hubs, and gourmet restaurants.
Ibn Battuta Mall
Each of the six courts of this mall is inspired by the renowned Arab explorer Ibn Battuta's travel to Andalusia, Tunisia, Egypt, Persia, India, and China. Along with the outlets of eminent brands around the world, the mall is also famous for its exquisite tilework, monumental gold elephant, and grand architectural design.
WAFI Mall
Drawing inspiration from ancient architecture, the WAFI mall offers visitors the ideal Arabian shopping experience complimented with Egyptian scripts and carved figures at every turn.
Dubai Marina Mall
A house to a variety of international retailers, Dubai Marina Mall, offers affordable high-street fashion and beauty services in the most comfortable atmosphere. The visitors can also visit Pier 7 next door, featuring seven exciting dining concepts, each with breezy terrace seating to enjoy.
Dubai Outlet Mall
Want to enjoy year-round sales and the best of trends? Make sure to visit the Dubai Outlet Mall. Apart from offering great deals on designer labels like Burberry and Marc Jacobs, electronics and perfumes, the mall will also reward visitors with 50% discounts at selected stores.
BurJuman
One of the oldest malls in Dubai, BurJuman Centre, allows its visitors to explore a variety of leading retailers featuring high-street fashion brands such as H&M, Zara and more. Here, the visitors can also enjoy a state-of-the-art cinema and delectable dining options set within its colourful ambience.
City Centre Mirdif
Houses over 430 retail choices, the City Centre Mirdif additionally offers inventive entertainment concepts such as the indoor sky-diving hotspot, iFly, a 12-lane bowling alley and more.
The Outlet Village
Featuring 1.5 million square feet of retail space, including three department stores, over 125 brands, and premium dining outlets, The Outlet Village is another spectacular mall that visitors can choose to visit. Here, you can also score fabulous deals on some pieces from big designers like Michael Kors and Carolina Herrera. Make sure to visit the nearby theme park destination Dubai Parks and Resorts to make the best of your day.
Dubai Festival Plaza
Packed with lip-smacking dining options, a calendar of events and exciting offers to take advantage of, the Dubai Festival Plaza is every visitors' one-stop shopping destination.
Raffles
Last year, the raffles were the highlight of DSF. To participate, you buy a numbered ticket, and if your number comes up in the random draw, you take home exciting prizes.
Nissan Grand Raffle
Bet as little as AED25 on non-fuel items at petrol stations citywide, Zoom outlets, Dubai Metro stations, Global Village, the Gold Souk, and other locations between 4 November 2021 and 29 January 2022. For the first time, the Nissan Grand Raffe will also allow visitors to enter the raffle by filling up their car with fuel at ENOC and EPPCO stations citywide.
Prizes for this year will include Nissan Patrol, X-TERRA, X-TRAIL, Kicks and 200,000 instant prizes up for grabs every day. The winners will be announced at a raffle draw ceremony starting 15 December, and the daily draws will be taking place at Global Village.
INFINITI Mega Raffle
Spend at least AED200 at petrol stations citywide, Dubai Metro stations, Global Village, the Gold Souk, or select shopping malls and main streets to receive the ticket. You can also purchase it online between 1 November 2021 to 29 January 2022.
INFINITI is giving away chances to win an INFINITI QX80 and AED100,000 in cash every day. The visitors will be given two chances to win every day with second-prize winners taking home AED10,000 daily. Daily draws will take place at the Global Village from 17 December.
Dubai Gold & Jewellery Group's Raffle
This raffle will give shoppers buying at least AED500 worth of gold a chance to win 250 grams of gold.
DSF Share Million
Shoppers spending a minimum of AED300 at City Centre Mirdif, Mall of the Emirates, City Centre Me'aisem, City Centre Deira, and City Centre Al Shindagha have the opportunity to win up to 1 million SHARE points.
These points can be redeemed at any outlet of AllSaints, Carrefour, LEGO, Lululemon Athletica, Magic Planet, Ski Dubai, and VOX Cinemas.
DSF Lucky Receipt
Buy gifts for your loved ones, and you can win bigger prizes with the DSF Lucky Receipt scheme, wherein any shopper holding a receipt of AED500 between 15 December to 25 December or above could take home brand-new electronics, jewellery, luxury watches etc.
DSF Golden Tickit
This first-of-its-kind rewards programme gives shoppers double or even triple points at a range of brands and destinations. New members can also win Tickit points worth AED50,000 every week by spending AED100 or more.
Cash Prizes
Dubai Shopping Malls Group (DSMG) will be giving away Dh1 million in cash prizes to shoppers during the festival, with more than 17 malls participating in the campaign.
Shoppers can purchase items as low as Dh100 from any stores at the participating malls and get a chance to spin the red, yellow or blue wheel to win exciting prizes. The colourful spin will be based on shoppers spending thresholds.
DSF Greatest Deal of the Year
Spend a minimum of AED300 from 15 December 2022 to 29 January 2023 at the Dubai Festival City Mall within one day, show original receipts at the customer service desk, and stand the chance to take home AED 1 million in cash! While at the mall, make it a point to visit the new market at Vibes By the Bay, the Fontana Circus, and the record-breaking IMAGINE show.
What else is there to do?
Entertainment
Apart from some amazing and entertaining shows like the Martin Garrix Live, Al Wasl Opera, Cinema on the Sand at Zero Gravity the visitors can also look forward to a full calendar of fun at Expo 2020 Dubai. And that's not all—there are going to be many more live performances and shows during the month-long festival.
Visitors should not miss the enthralling opening ceremony of the DSF on 15 December 2021 at Burj Park, Downtown Dubai. The audience can also enjoy live performances by Arab stars Balqees Fathi and Mohammed Hamaki, with an exquisite light show and dancing fountains near the Burj Khalifa. Tickets to the show can be bought at DubaiCalendar.com, Platinumlist.net or on the Dubai Calendar app.
Winter Music Fest
Bollywood divas Kanika Kapoor and Jasleen Royal are taking to the DSF stage for a live show on 17 December at The Agenda. Grab your seats fast, as this one is expected to sell out fast!
DSF Drone Show
Inspired by the UAE's 2040 vision, the DSF drone show will show off the latest 3D drone technology, while specially-composed original music plays in the background.
Shows will take place twice a day throughout DSF, at the beach and Bluewaters opposite Jumeirah Beach Residence, at 7 PM and 10 PM. On New Year's Eve, the shows will be held at 8 PM and 11 PM.
On December 23-24, January 13-14, and January 27-28, the drone shows will be followed by equally breathtaking laser shows.
COREUNITY Festival
For the first time, DSF 2022-23 will happen at Hatta, the adventure capital of Dubai, from January 13 to January 15, having sensational music and wellness events lined up.
Closing Weekend
The seven-week-long celebrations will conclude on a high note with a performance by legendary Hollywood music composer Hans Zimmer and his 45-piece band, orchestra, and dancers, on 27 January 2023 at the Coca-Cola Arena.
Food
Dubai is proving itself to be an excellent gastronomic destination. Be it tasting the local delicacies and street food in the souks, food trucks serving innovative and homegrown favourites, or relishing a multi-course meal at the best restaurants in the city, gourmands will have a great time in Dubai. Also, look forward to some open-air entertainment galore at special DSF markets.
Fireworks
The most spectacular highlight of the DSF 2022, colourful and eye-catching fireworks will be taking place to steal the show and attract as many visitors as possible. The opening ceremony fireworks will occur at the Dubai Festival City Mall, Al Seef, Dubai Creek, The Dubai Frame and La Mer on 16 December. While the daily fireworks display will happen at Dubai Festival City until 22 December.
Sky-high shows
Another breathtaking highlight for the night is the sky-high shows taking place in the DSF 2022. The visitors can look forward to some amazing and mind-blowing drone shows daily at 7:00 pm and 9.30 pm, at Ain Dubai, Bluewaters and The Beach (opposite Jumeirah Beach Residences).
Tour the city
Even if you're only in town to seek out the bargains, the city has much more to offer. The Burj Khalifa, Dubai Museum, Al Fahidi Quarter, Sheikh Saeed Al-Maktoum House, Dubai World Trade Tower, Jumeirah Mosque, and Dubai Frame are some of the places you can't leave Dubai without seeing.
Sky Castle
The Dubai Design District (d3) is set to exhibit inflatable colourful arches that morph colours and emit xylophonic sounds as visitors pass underneath them. This interactive art installation designed by Studio Eness creates different experiences every day as it responds to crowd flow and fluctuations.
It is free to all and will be open from 15 December 2022 to 29 January 2023.
Tips for getting the most out of DSF
Download the Dubai shopping festival app to stay updated on the latest offers and deals.
Be an early bird to get the juiciest deals. Although offers and discounts run through the entire month, you can't blame the stores for rewarding the first-comers.
Plan ahead. Make a rough list of your must-buys and arrange your itinerary accordingly. Read and research the best shops to shop them from. Spur-of-the-moment purchases can come later. This is crucial especially if you are in the city for only a couple of days.
Tap into the apps. Many malls in Dubai have their own apps, dedicated to informing customers about ongoing offers and deals.
Try to 'spend more, earn more'. Use credit cards, debit cards, or the online payment app which will give you instant rewards, cashback, and points.
Don't burn yourself out. The malls have plenty of food joints, spas, and entertainment centres in case you feel overwhelmed by all those shopping!
COVID-19 Guidelines
As people from all over UAE, as well as other countries, flock to Dubai to take advantage of the shopping deals, it is imperative that you follow the directives issued by the Dubai government to have a safe and enjoyable experience.
All passengers arriving in Dubai, except children under the age of 12 and those with severe/moderate disability, must take a polymerase chain reaction (PCR) test up to three days prior to their date of travel (maximum 72 hours). The Negative PCR COVID-19 certificate must be printed in English or Arabic.
Ensure you have medical travel insurance with international coverage that covers COVID-19 before travelling. You'll have to complete an online Health Declaration Form, confirming you are not showing any symptoms and that you'll bear all costs of quarantine and treatment in case you contract the virus in Dubai.
Passengers should download the DXB Smart app.
Needless to say, wear masks, maintain a safe distance from others and sanitise your hands regularly.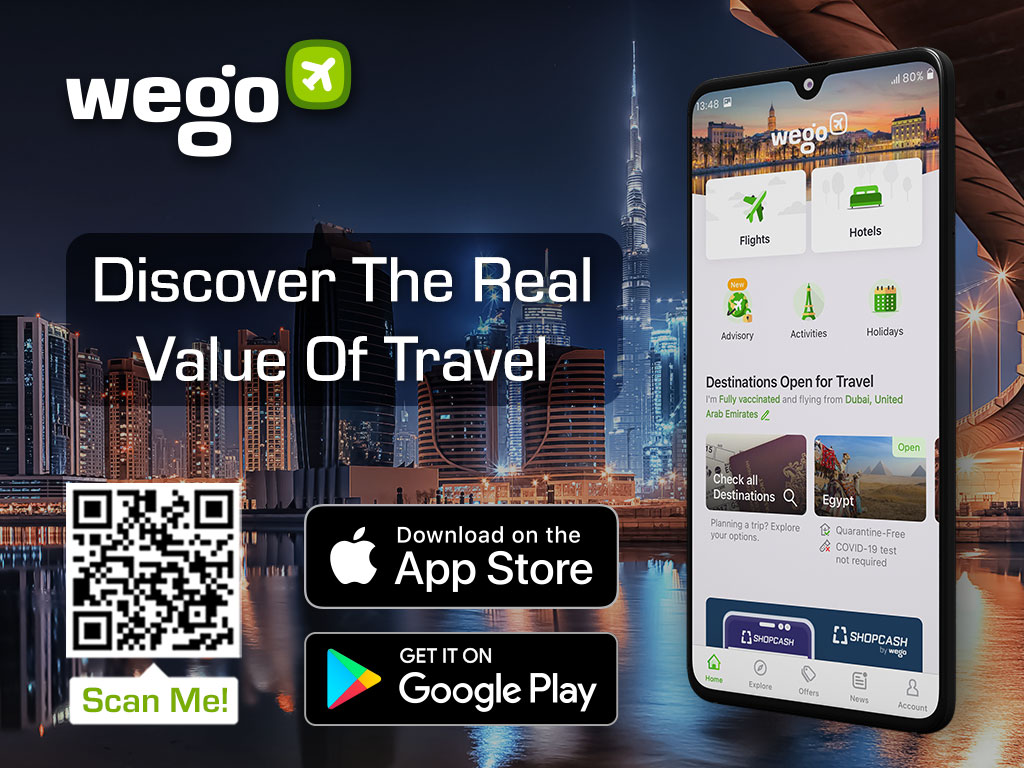 [Total:

243

Average:

4.7

]