This article is reviewed regularly (on a monthly basis) by Wego's editorial team to ensure that the content is up to date & accurate. 
Updated 22 October 2021
Dubai Run is the epitome of what Dubai represents, a melting pot of different cultures and people, who come together in harmony to enjoy the quality of life that the city has to offer and take advantage of the multiple events and activities that allow them to lead healthier and more active lifestyles, during Dubai Fitness challenge and all year round.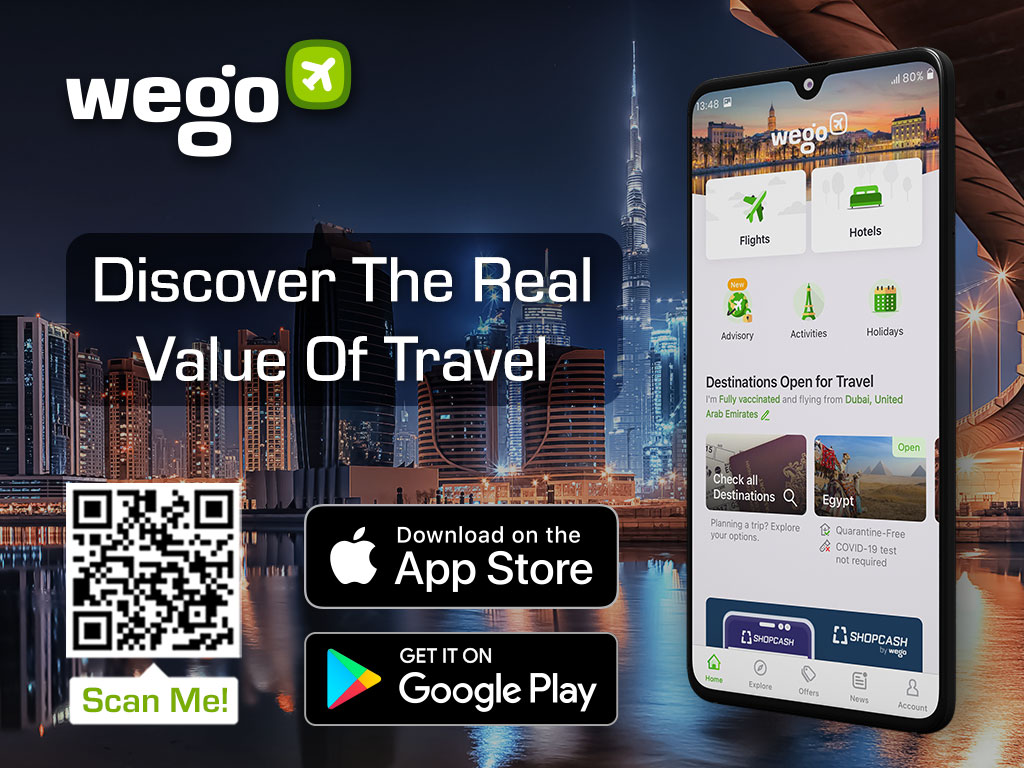 What is the Dubai Run?
One of the highlights of the Dubai Fitness Challenge is the Dubai Run which is all set to be held on November 26 2021.
Dubai Run began in 2019 with the opportunity to run along the Sheikh Zayed expressway for the first time. Following the popularity of the Dubai Run over the previous two years, tens of thousands of people are anticipated to flock to the city's massive running track, which will have a 5km course for children and a 10km route for recreational and professional runners.
The event is in line with HH Sheikh Hamdan bin Mohammed bin Rashid Al Maktoum's orders to convert Dubai into the world's most active metropolis and the larger goal to make Dubai the world's most fantastic city to live in, work in, and visit.
What is the Dubai Fitness Challenge?
The Fitness Challenge Dubai is an annual fitness festival that began in 2017. In Dubai, there is a month-long festival dedicated to health, exercise, and wellbeing.
The 30-day Dubai Fitness Challenge features exciting fitness activities, wellness-focused entertainment, guest speakers, and a general vibe that should encourage all Dubai residents to get active. Its goal is to get Dubai back on its feet, to become a bit more active and healthy, and to demonstrate that your city is a gym.
The Dubai Fitness Challenge this year will feature a jam-packed schedule of free fitness events, workshops, and wellbeing activities at live events around the city. Three fitness villages are located in Kite Beach, Expo 2020 Dubai, and Mushrif Park, as well as 14 fitness centres located across Dubai and over 5,000 free exercise classes. Dubai Ride, in addition to Dubai Run, will be back in 2021, offering everyone the opportunity to get active and experience the city on two wheels.
When and where is Dubai Run 2021 held?
Dubai Run 2021 will be held on November 26 at Sheikh Zayed Road.
All runners will go past some of Dubai's instantly identifiable landmarks, including Emirates Towers and Downtown Dubai, before reaching the finishing line at Al Mustaqbal Street near the Dubai World Trade Centre, located near the magnificent Museum of Future. The Dubai Mall, the Burj Khalifa, and Sheikh Mohammed bin Rashid Boulevard will all be visible to runners on the 10km circuit.
For runners, there are two tracks. The first track, which is 5 kilometres long, is designed for families, while the second, which is 10 kilometres long, is intended for professional and leisure runners.
Dubai Run 2021 registration
Dubai Run 2021 registration is now open, and it can be completed online. All the participants have to visit the official website of Dubai Fitness Challenge to register. Click here to register.
All runners of Dubai run will get a limited edition Dubai Run T-shirt. Therefore you have to choose your t-shirt size during online registration.
Dubai Run 2021 COVID measures
All DFC events will conform with COVID-19 rules, and social distancing standards since more than one million people of the community are anticipated to participate. When in public areas, participants are also asked to observe safety rules, such as wearing masks.