Cherry blossom season in South Korea is a magical time as the country shrugs off the winter chill and re-emerges bearing lovely colors and scents. The blossom typically comes into full bloom for one or two weeks, so mark the dates and make plan to visit the country when it turns positively pink.
Here are the best places to watch the cherry blossoms in full bloom and the expected dates of blossoming based on the official forecast. The dates could still change due to the weather patterns, so we'll update them when we have new information!
Jeju Island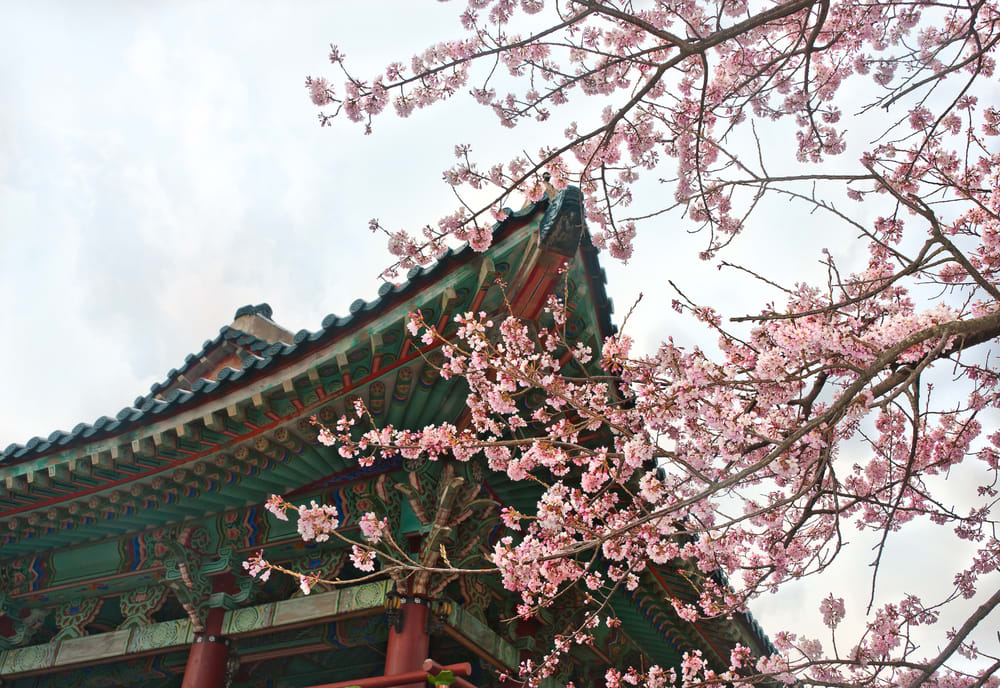 Jeju island is the earliest to be visited by a pink spring as the first bloom is predicted to arrive on March 25. Between the lush seaside sceneries and the fresh seafood you'll be gorging here, you'll also get to see some of the biggest blossoms from King Cherry trees that dot the island. Beautiful as they are, this variety with large petals only come to full bloom for two or three days in early April, so time your visit to coincide with their arrival.
First bloom: March 25
Jinhae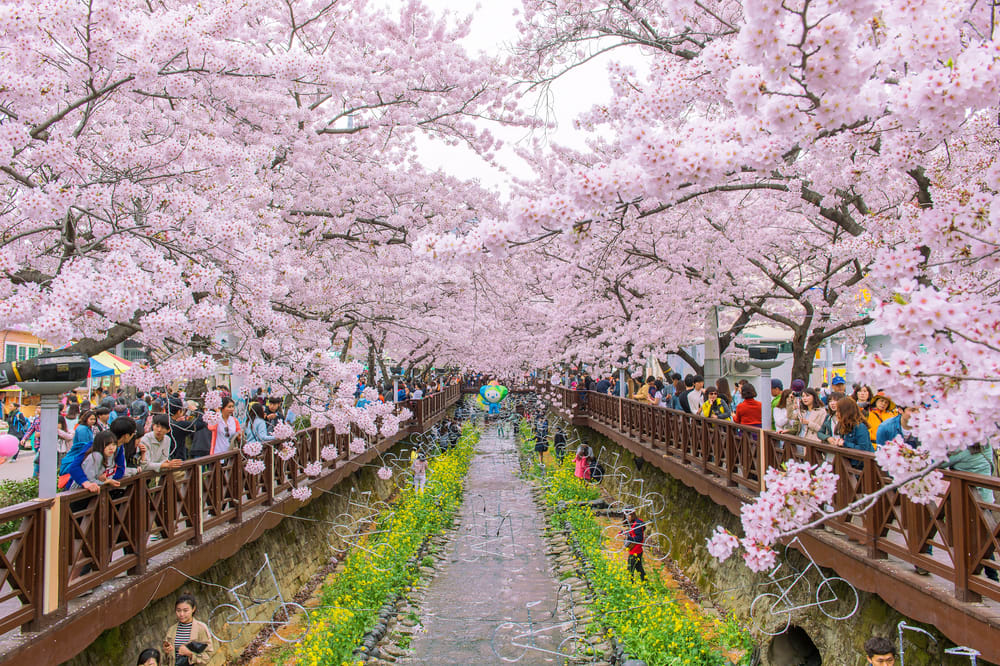 An hour bus ride from Busan, the port city of Jinhae comes alive during a ten-day festival celebrating the arrival of cherry blossom. From March 30 to April 9, Jinhae Gunhangjae Festival will welcome visitors with military band parade, music performances, and the star attraction, cherry blossom trees; the trees that line Yeojwacheon stream particularly look like a scene straight out of K-drama. Sounds like a dream trip? Book your ticket to Busan now!
First bloom: March 26
Jinhae Gunhangjae Festival: April 1 – April 10
Hwagae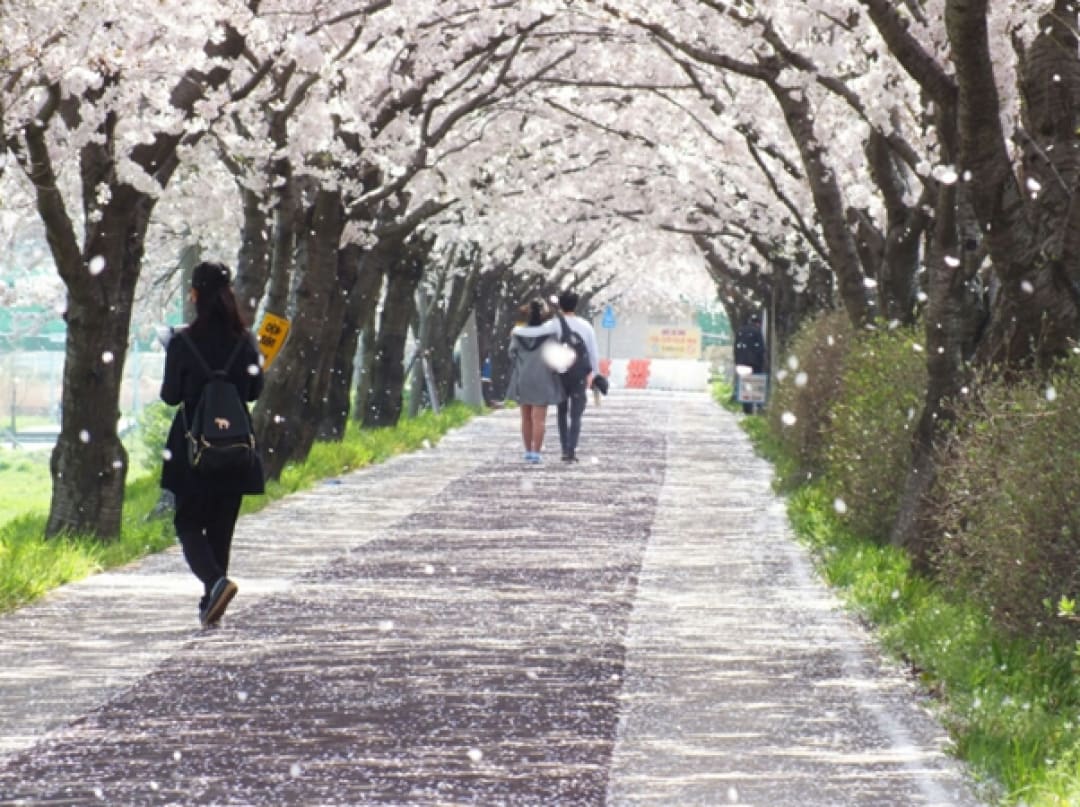 From Busan, take a bus to Hwagae Bus Station, just steps away from a street market where the Hwagae festival takes place. Amuse yourself with unique souvenirs and street food at the market before making way to the famous 10-ri Cherry Blossom Road. Known as "Wedding Road", legend has it that lovers who walk down the lane while holding hands will get married and live happily together.
Whether you visit Hwagae with your partner or on your own, a leisurely stroll under the archway of cherry blossom trees is definitely a must do here.
First bloom: March 28
Hwagae Market Cherry Blossom Festival: April 7 – April 8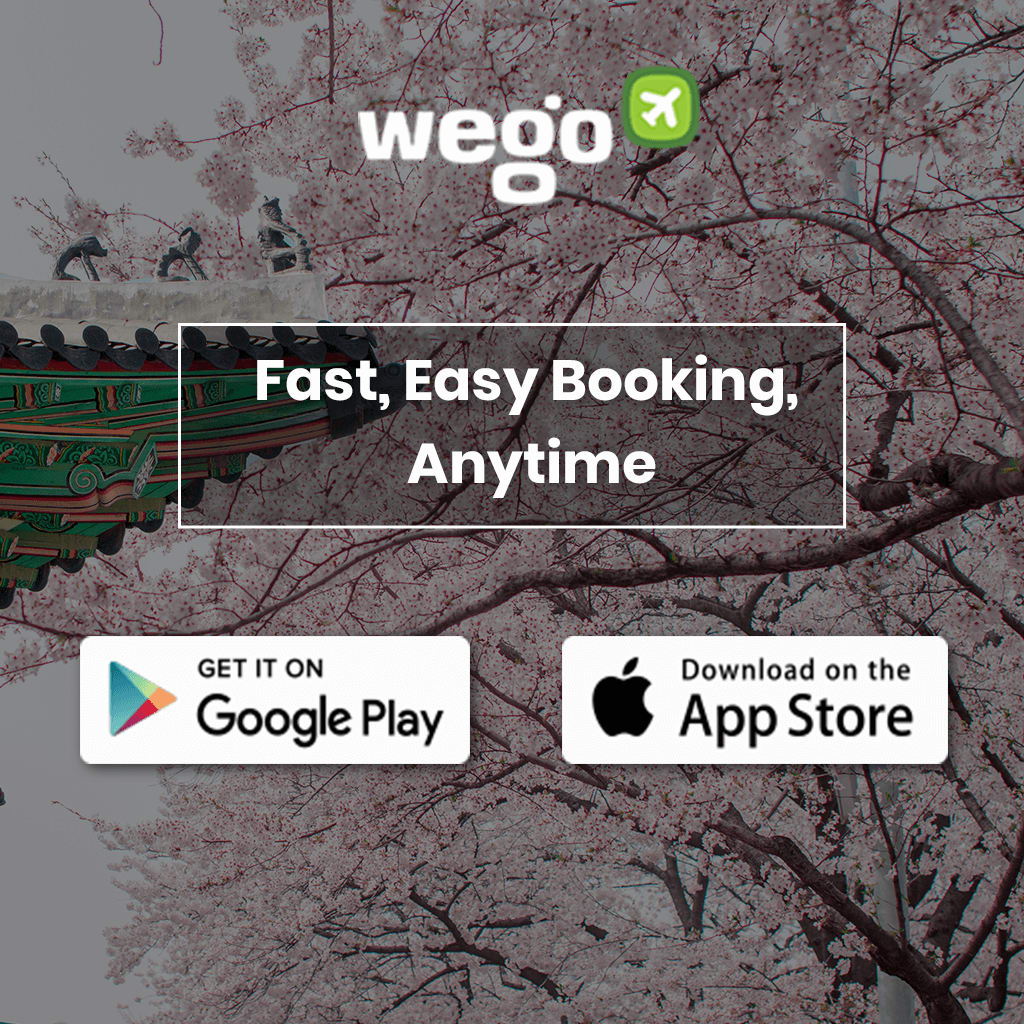 Gyeongju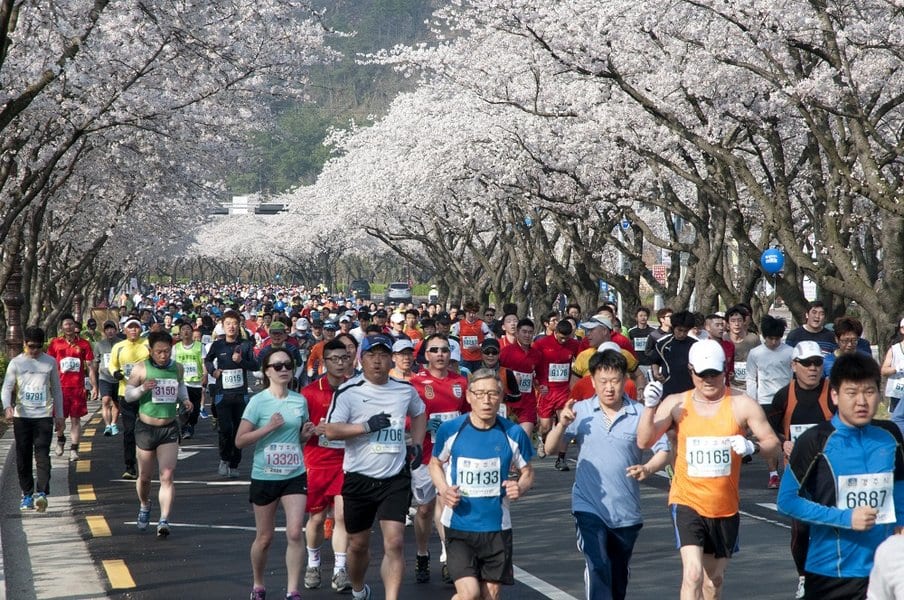 The city lives and breathes history, as it houses the biggest number of ruins and artifacts in South Korea. Dubbed "Museum Without Walls", Gyeongju is a favorite stop for history buffs and fans of period dramas.
For a twist to your sightseeing trip, sign up for Gyeongju Cherry Blossom Marathon. Running alongside participants from all around the world, you'll be amply rewarded with refreshing spring air and rows of cherry blossom trees paving the way. If a marathon seems too daunting, you can choose to run half the distance. Secure your place and apply before March 23rd!
First bloom: March 28
Gyeongju Cherry Marathon: April 7
Seoul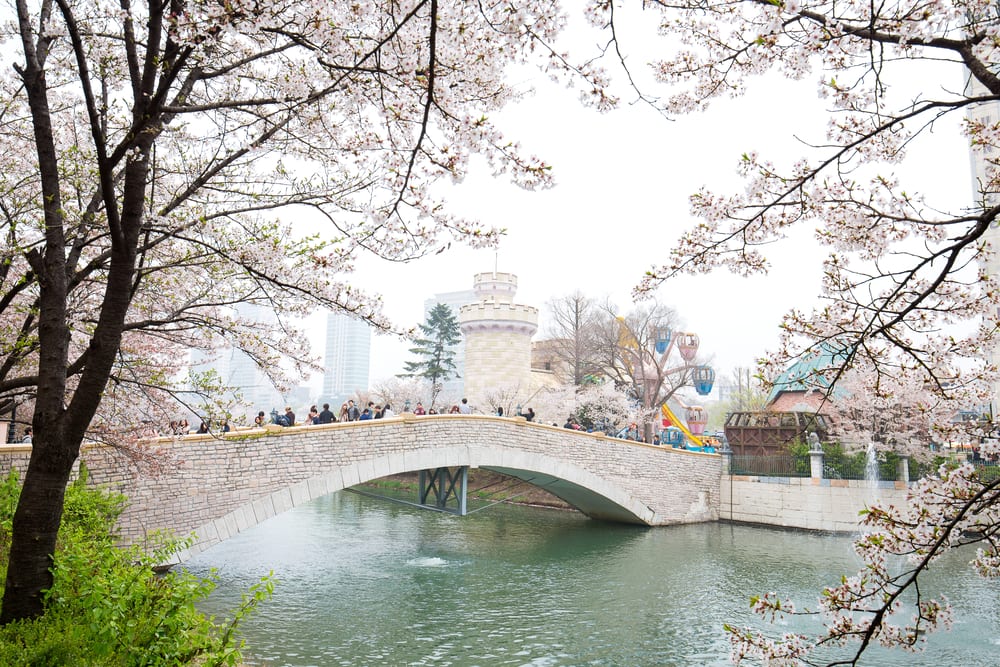 Cherry blossom sweeps through Seoul early April and the capital responds by holding several festivals all over the city. Yeouido Spring Flower Festival is a popular one that takes place on the island of Yeouido on the Han River. Thousands of cherry blossom trees stand as backdrop for the exhibitions, performances, and fireworks that light up the festive event.
For a quietly dramatic scene, join the admiring visitors at Seokchon Lake Cherry Blossom Festival in Eastern Seoul. Nothing can beat the vision of petals floating on Seokchonhosu lake that wraps around Lotte World.
Explore the city away from the festival revelers and you'll find that there are plenty prime spots to admire to delicate bloom. Head to Changgyeonggung Palace for an exquisite display of cherry blossoms, plum blossoms, azaleas, and other floral beauties.
First bloom: April 8
Yeouido Spring Flower Festival: Mid April
Seokchon Lake Cherry Blossom Festival: Mid April