This article is reviewed regularly by Wego's editorial team to ensure that the content is up to date & accurate.
Wego reports that Flynas, a leading low-cost airline in the Middle East, is set to enhance Saudi Arabia's regional connectivity with the introduction of daily direct flights between Riyadh and Bahrain, commencing 15 November 2023
The exciting development comes in collaboration with the Bahrain Tourism and Exhibition Authority, aiming to strengthen ties and promote tourism between the two neighboring kingdoms.
Commencing 15 November 2023, Flynas will operate seven weekly flights between Riyadh, Saudi Arabia, and Bahrain, enhancing travel convenience for both business and leisure travelers. The service will be bi-directional, with seven weekly flights originating from both Riyadh and Bahrain, ensuring an array of options for passengers.
Moreover, Flynas has introduced competitive pricing for this route, with prices starting at SAR 250 for flights from Bahrain to Riyadh and SAR 160 for the return journey from Riyadh to Bahrain. These affordable rates make travel between the two vibrant cities more accessible than ever.
This initiative marks an essential step in boosting tourism, trade, and cultural exchanges between Saudi Arabia and Bahrain. Both nations have a rich history and share strong economic ties, and this new air link will further strengthen their connections.
The Bahrain Tourism and Exhibition Authority's partnership with Flynas underscores their commitment to promoting Bahrain as a top tourist destination, with a wealth of attractions and experiences to offer visitors from the region and beyond. The new Riyadh-Bahrain route is expected to stimulate tourism and business travel, serving as a catalyst for growth in both countries.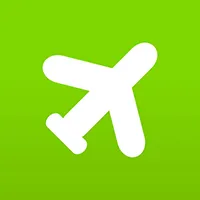 Book Cheap Flights to Bahrain