This article has been reviewed by Wego's editorial team to ensure that the content is up to date & accurate.
Updated August 2023
GACA, the General Authority of Civil Aviation in Saudi Arabia, plays an important role in managing the country's travel industry. They are responsible for overseeing airports and facilitating airlines, ensuring smooth operations in the air. GACA works to improve Saudi Arabia's standing in the global aviation community and establish the country as a key player in the international civil aviation sector.
In this article, Wego brings you a unique glimpse into the significance of GACA Saudi Arabia. Continue reading to discover more.
GACA Saudi Arabia
In 2006, the General Authority of Civil Aviation (GACA) emerged as a transformational force, succeeding the Presidency of Civil Aviation in Saudi Arabia. With an unwavering commitment to bolstering the nation's GDP growth, GACA's primary goal has been to revolutionize and modernize the aviation sector. An integral part of this ambitious endeavor involves nurturing a pool of skilled Saudi professionals to lead the way in this momentous journey.
Over the years, Saudi Arabia has witnessed remarkable expansion and significant advancements in its civil aviation domain, catalyzing progress across all its airports. These accomplishments span various facets, ranging from enhancing passenger travel and air freight services to undertaking ambitious airport infrastructure projects. Moreover, GACA's unwavering dedication to deploying cutting-edge equipment and optimizing air navigation and control has further elevated the nation's aviation landscape.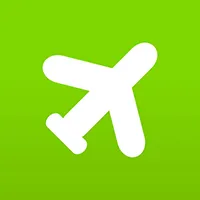 Book cheap flights to Saudi Arabia
GACA Saudi circular
The GACA Saudi circulars play a crucial role in facilitating communication between the General Authority of Civil Aviation in Saudi Arabia and key stakeholders in the aviation industry. These official documents serve as a means of sharing vital information, updates, and directives, ensuring a well-coordinated and efficient operation of the aviation sector.
To access a comprehensive collection of these essential circulars, kindly visit the official GACA website.
GACA Saudi regulations
GACA Saudi Arabia has a number of regulations and guidelines in place to ensure the safety and security of air travel. Some of the most important regulations include the KSA State Safety Program, the GACAR – Safety Regulations. It stands as a comprehensive set of regulations and guidelines with the aim of upholding the utmost safety and security in air travel.
Embracing a wide array of subjects, GACAR encompasses the certification, authorization, and seamless operation of aerodromes while also emphasizing the implementation of robust safety management systems. This framework is designed to guarantee a smooth and secure journey for all travelers soaring through the Saudi Arabian skies.
In addition to other crucial regulations, GACA also provides convenient access to the pertinent laws and regulations on its official website. This ensures that stakeholders and the public can readily find and familiarize themselves with a wide range of specific laws and regulations. Below is a list of some key regulations you can explore:
GACA Saudi Arabia careers
For those interested in pursuing career opportunities with the General Authority of Civil Aviation in Saudi Arabia, visiting its career page can provide valuable information. However, at the present moment, it's essential to be aware that there are no job vacancies available. It's advisable to stay vigilant and keep an eye on their website for any updates or potential future openings that align with your career aspirations.
GACA Saudi Arabia contact
You can contact the General Authority of Civil Aviation in Saudi Arabia using the following information:
fax: +966 (11) 5253222 — 5253111.
free contact number: 8001168888
outside KSA: 00966112687866
central phone: 0115253333
email:

[email protected]
For specific matters, you can reach out to the relevant email addresses:
Moreover, on their contact us page, you'll find a feedback form and a tool to directly connect with different sectors and departments. This tool includes telephone numbers and email addresses, facilitating direct communication with the relevant teams.
GACA Saudi Arabia Twitter
To stay up-to-date with the latest news and developments concerning GACA Saudi Arabia, make sure to follow their official Twitter account.
[Total:

182

Average:

4.7

]