The Republic of Georgia continues to fly under the radar of mainstream tourism, allowing it to preserve its unique culture and continue to surprise visitors.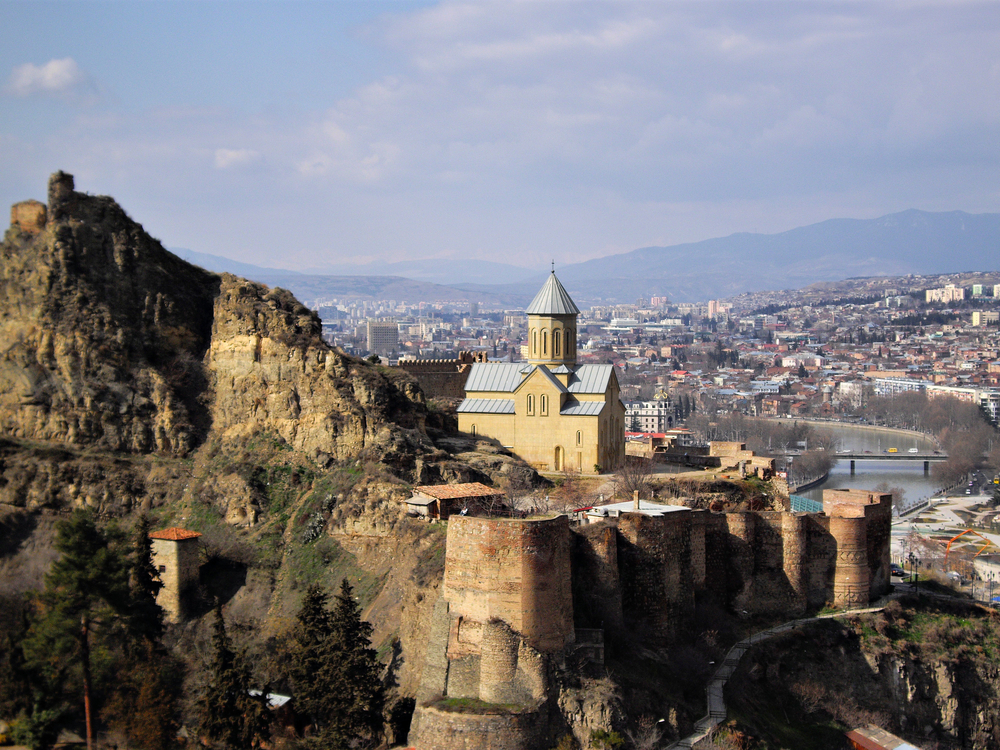 With its ancient alphabet and language, stunning natural beauty, and diverse cities, it's an exciting place to visit. But one thing that no visitor to the country ever forgets is the food and drink.
Traditional dishes and street food alike are sure to tantalize your taste buds and leave you longing for more, but it can be difficult to know what to look for when you first arrive. Fortunately, I've been and done the hard work of trying as many dishes as possible, so you can dive right into the good stuff!
Tonis Puri
Let's start with the basics. In Georgian, puri means bread, and tonis puri is bread fresh from the oven. While bread might not normally excite you, Tonis Puri is a whole new level.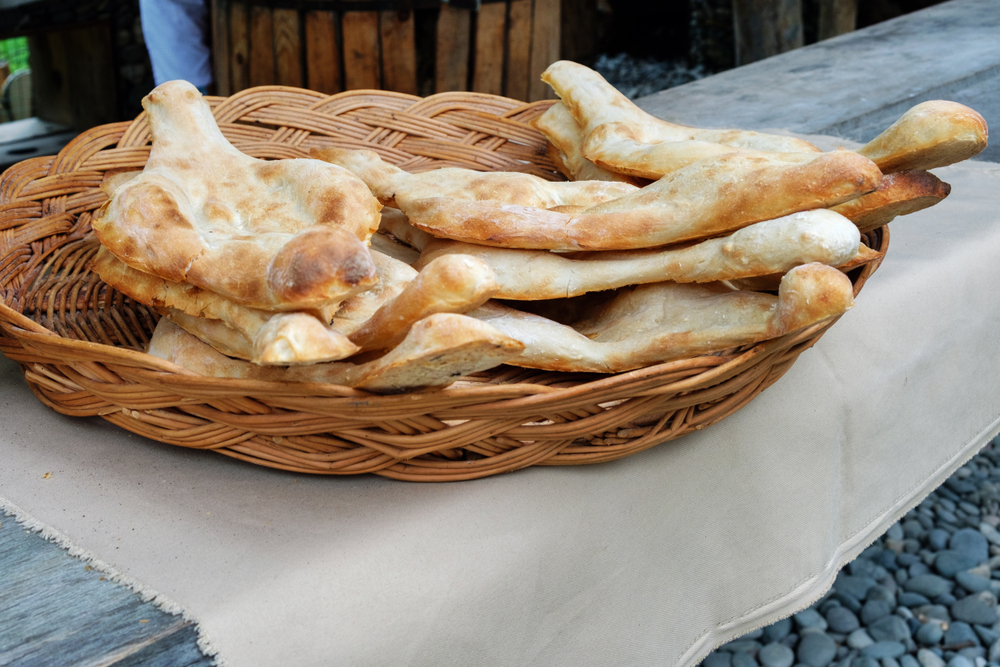 The dough is slapped onto the side of a round, ceramic oven filled with hot embers. Here it bakes on the wall for several minutes, after which the expert bakers snatch them off before they drop into the fiery pit.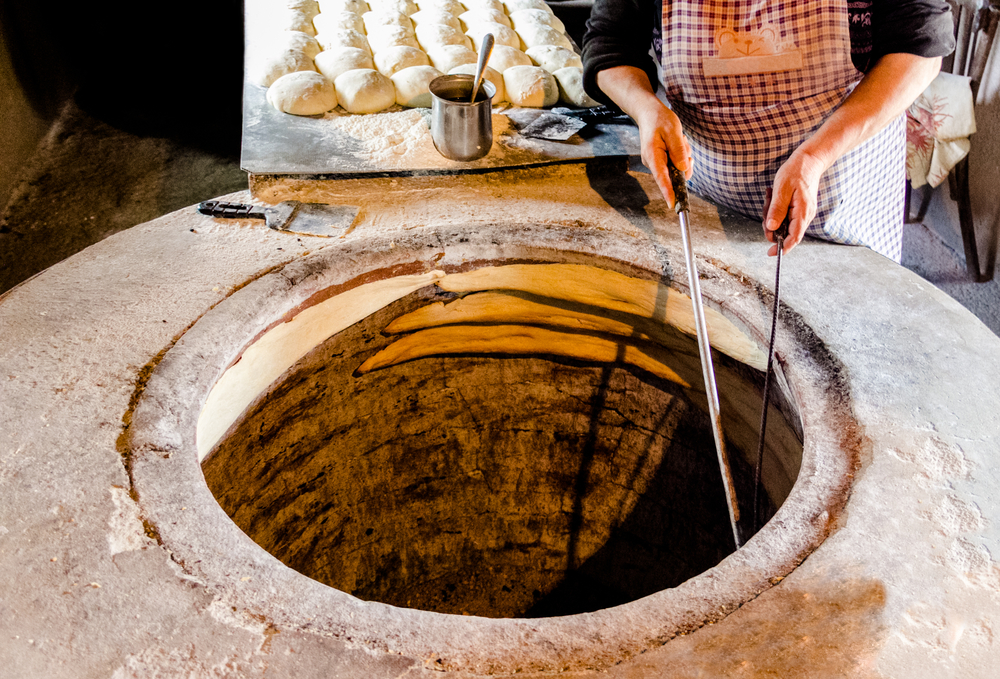 The result is a wonderfully moist flat bread, with a crispy edge, that you'd be forgiven for eating on the spot.
Khinkali
Otherwise known as Georgian dumplings, Khinkali are stuffed with a mix of meat (normally pork and beef, but typically lamb in some mountain regions) and spices and either steamed or boiled.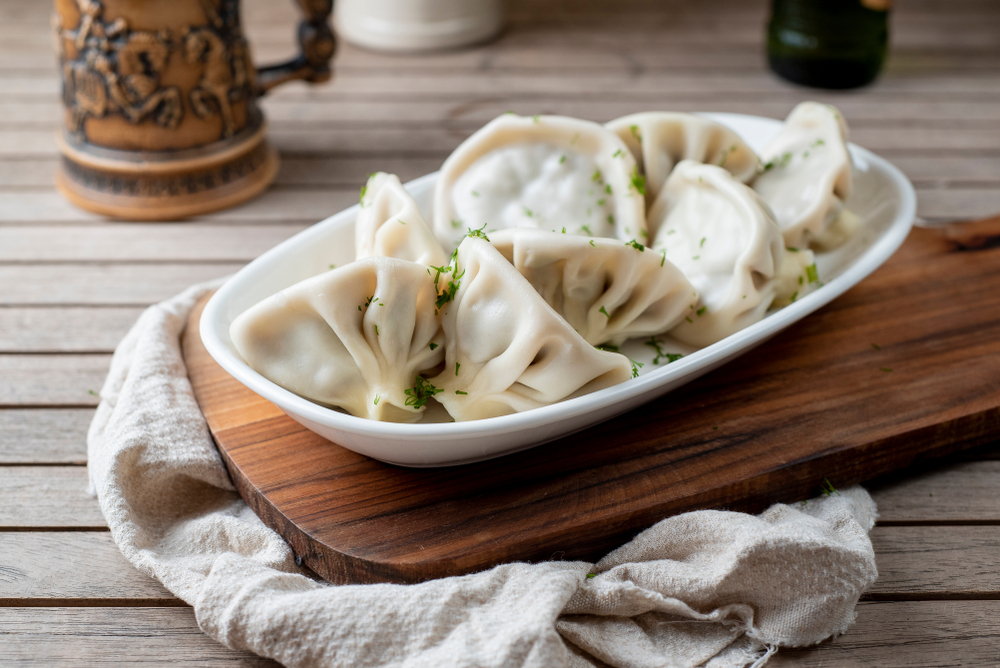 The dough is twisted to form knots at the top, and there's some debate whether eating the knots is considered rude. Take care with them, as the dumplings contain a hot broth as well as the meat mix!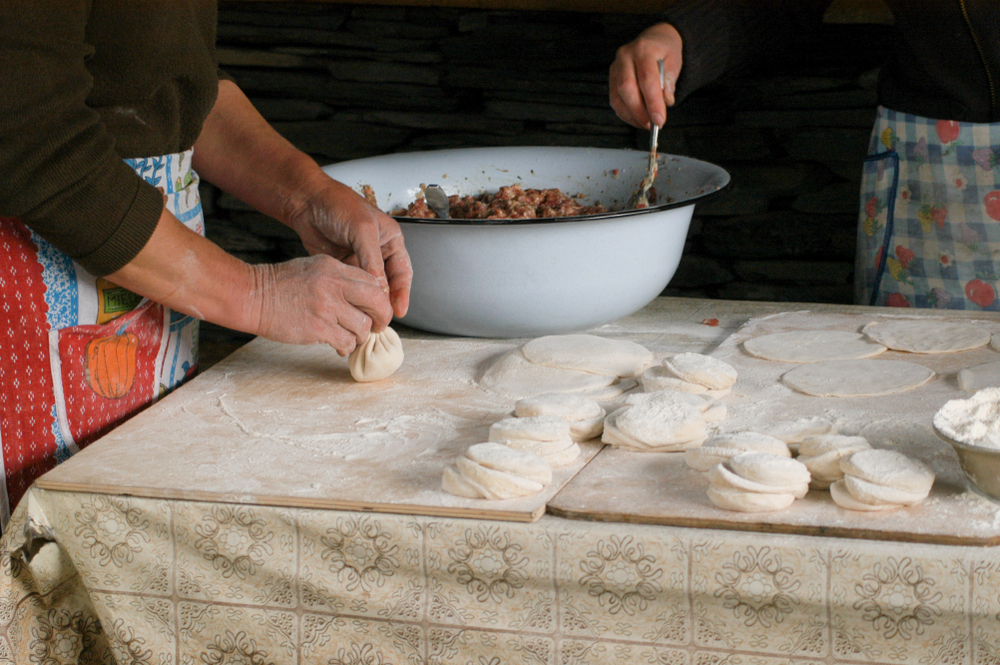 Locals typically bite into the dough, drink the broth, and gobble the rest down without spilling a drop.While you can imagine dripping hot broth down your chin the first few times, they're well worth the effort and are utterly sublime.
Mtsvadi
Mtsvadi is Georgian shashlik. Juicy chunks of pork are liberally seasoned, skewered and typically roasted over an open fire, normally made from vine branches.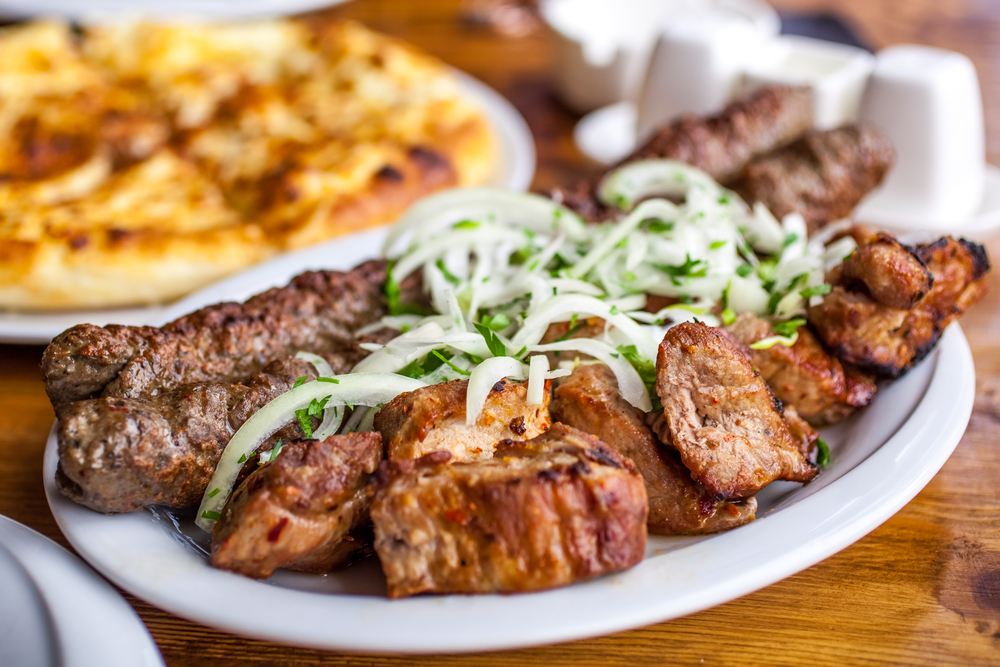 They're then mixed with freshly chopped onions and if you're lucky, pomegranate seeds. It's honestly the best barbecued meat you'll ever taste!
Mtsvadi is commonly enjoyed at outdoor parties, with the vine branch fire being ablaze within seconds. The smokey, succulent meat goes great with fresh salads of tomatoes, cucumbers, and onion, as well as fresh tonis puri.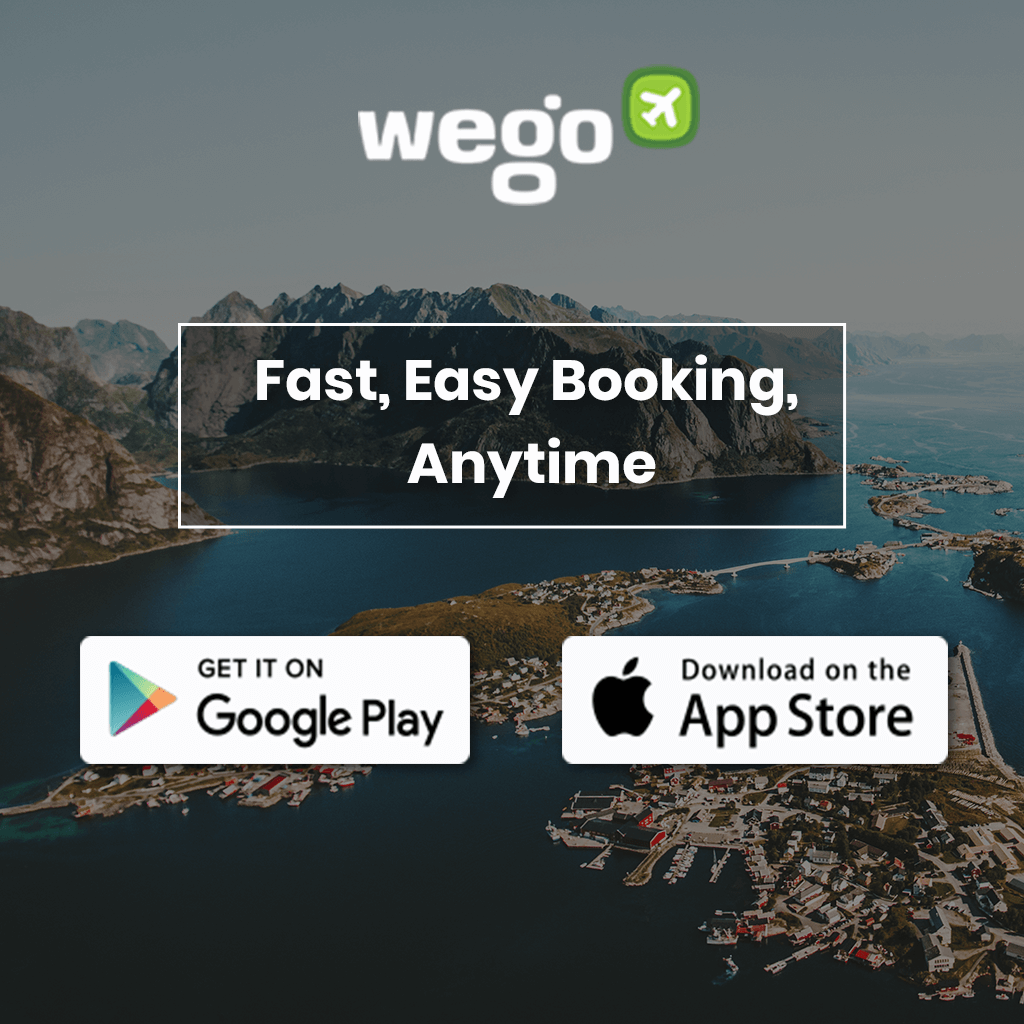 Khachapuri
This is the famous deliciously gooey Georgian cheese bread; it's rich and warming and you can never get enough of it. There are variations across the country, from cheese stuffed pies, to bread boats filled with an egg, cheese, and butter mix. The latter originates from the Adjara region, and for many is the iconic version.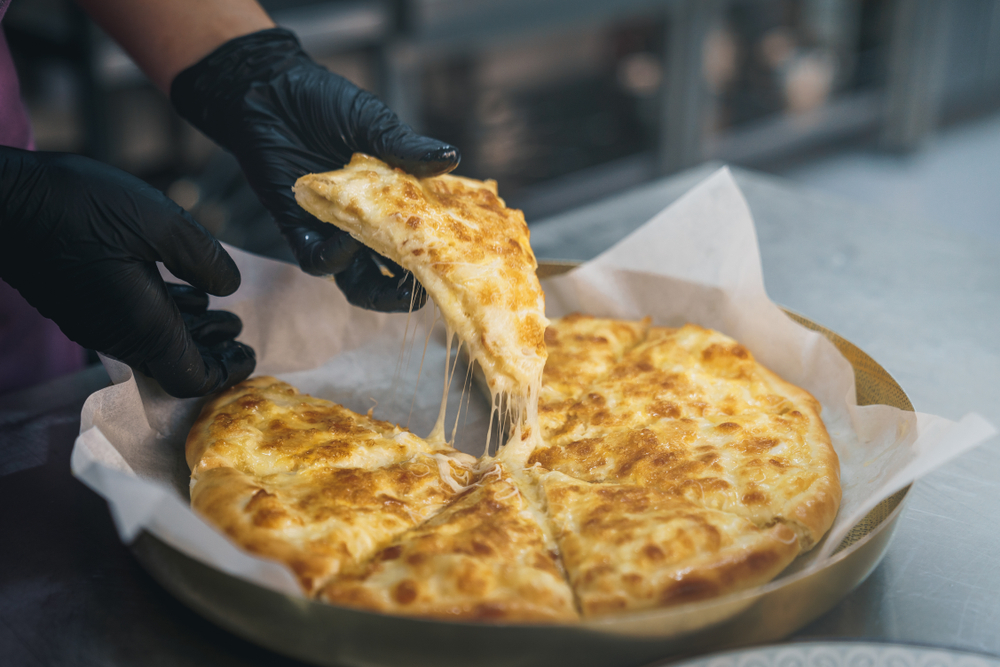 It's a superbly indulgent dish that is generally presented to you with the eggs either raw, or just lightly cooked, and a chunk of butter to be mixed in.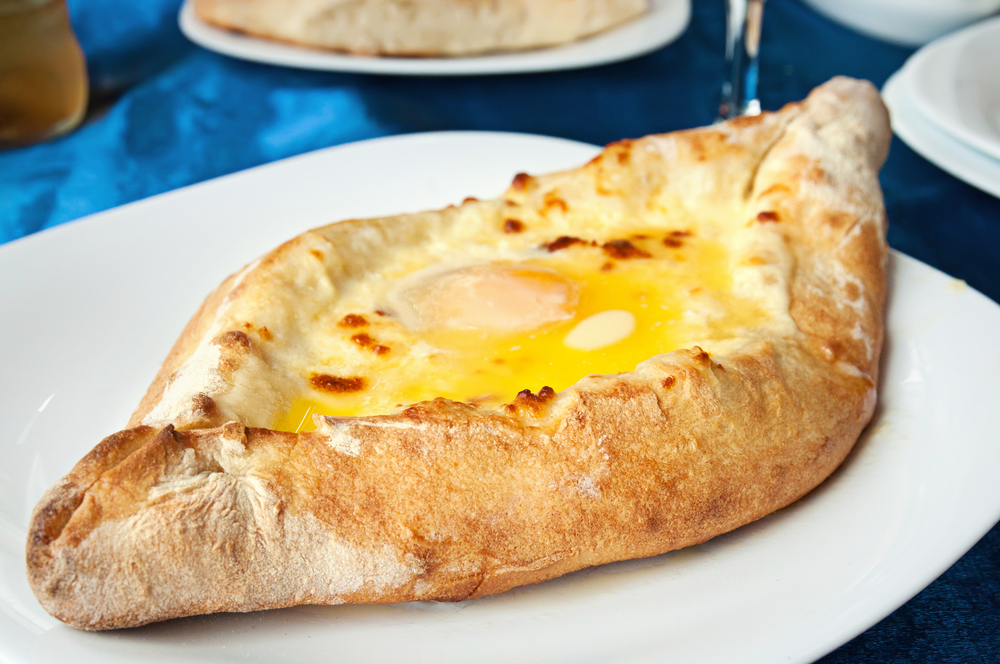 The raw eggs soon cook in the hot cheese and butter mix, making the most out of the creamy yolk. Divine.
Lobiani
Lobiani is a wonderful moist bread filled with a bean paste. It's a typical street food that is surprisingly filling, and can take many forms.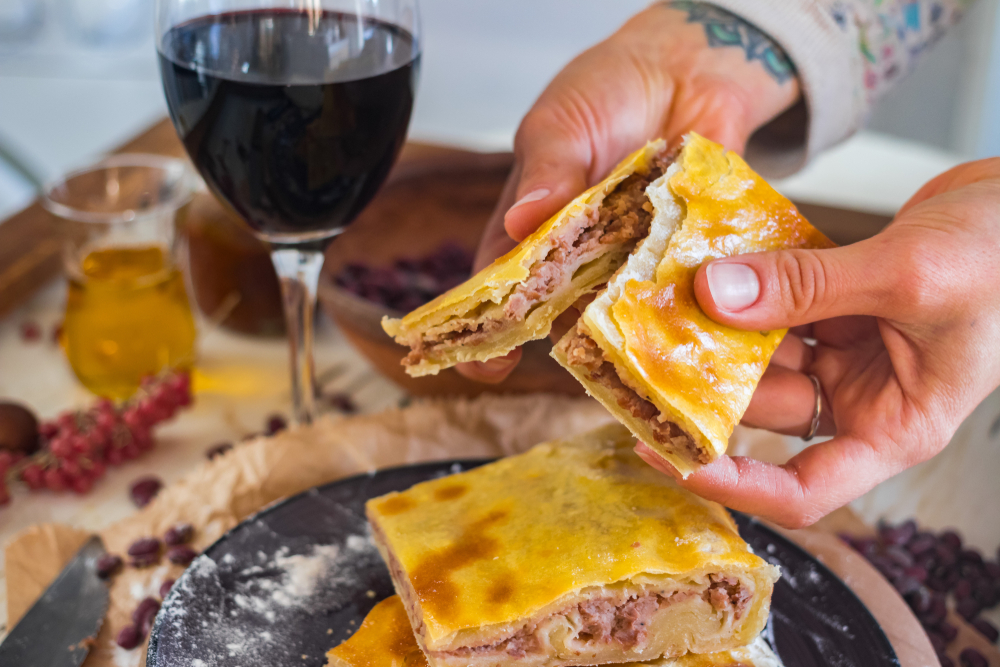 The type you'll find at many train stations resembles something like a thin pie, which is normally baked. However, fried versions are also available, and in some regions, the bean purée fills a bread boat.
Khashi
This Georgian hangover cure is a huge bowl of rich tripe soup, garnished with a cow's shin, and served with minced garlic on the side.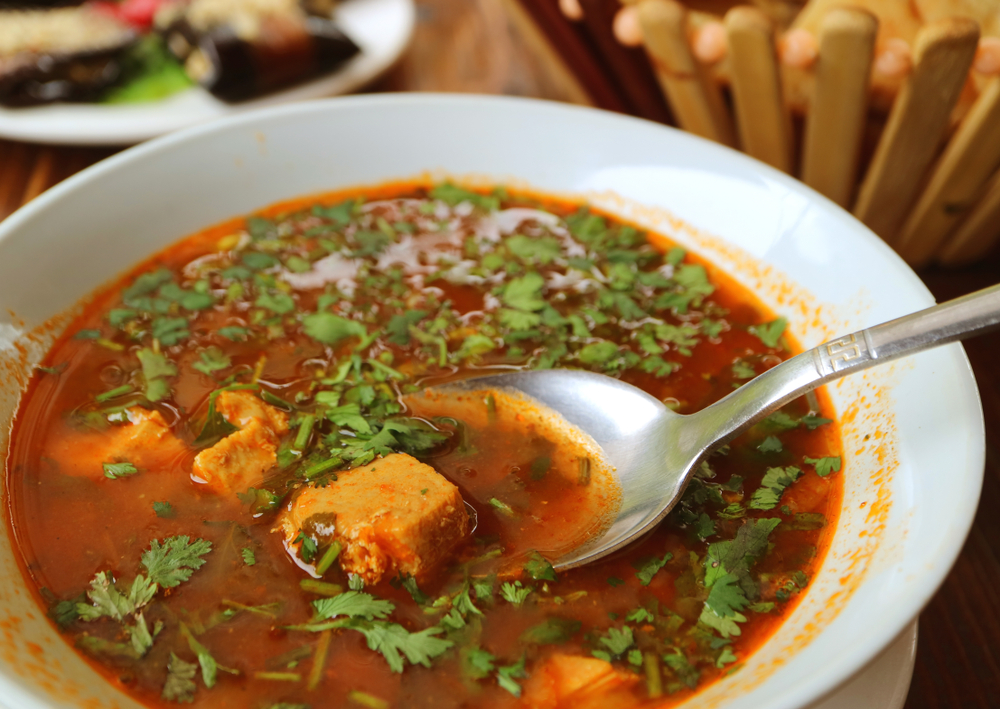 Dip in your fresh bread, drink a glass of chacha, and you're ready to face the day. Besides curing hangovers, it's a traditional breakfast in many parts of the country, which ensured that agricultural workers got the day off to a good start.
Churchkhela
You'll find these strange sweets on stalls all over Georgia. Locals and visitors alike have taken to referring to them as Georgian Snickers, as they look kind of similar, if you extrapolate at least!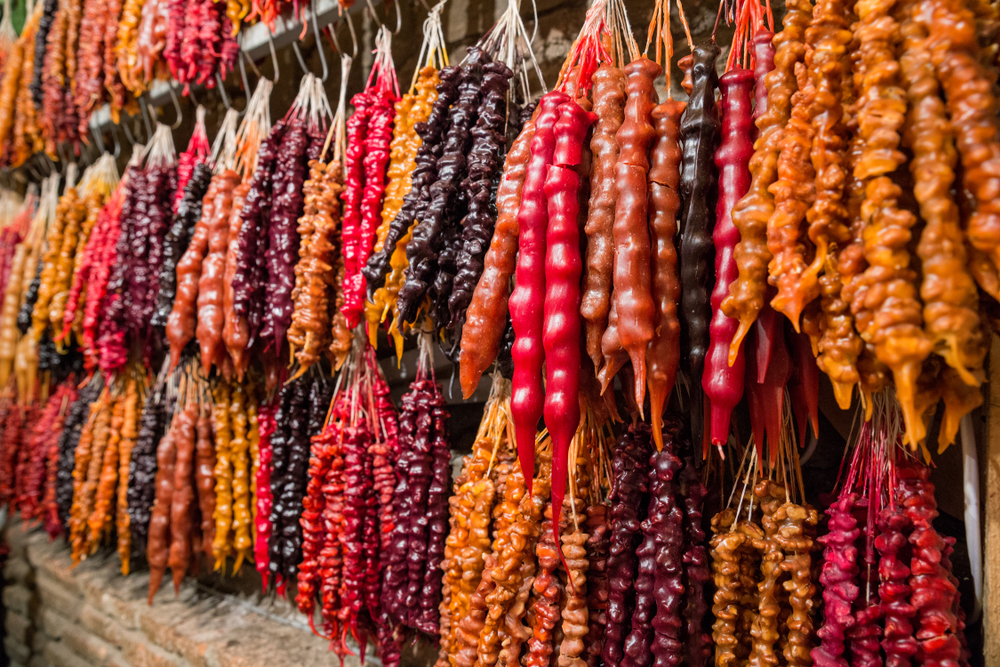 They're essentially strings of walnuts that have been dipped into a sweet grape extract, and left to dry to form a rubbery, but soft outer layer. They're excellent to snack on as you head into the mountains.
Georgian Wines
With a wine making history going back over 8,000 years, many consider Georgia to be the motherland of wine.
In many places, Georgian wine is still produced the traditional way, with grapes stomped on to extract the juice, which is then stored in qvevri (terracotta pots), and buried underground to ferment. The Kakheti region in east Georgia is the most famous wine producing area, and is home to a huge number of vineyards and wineries.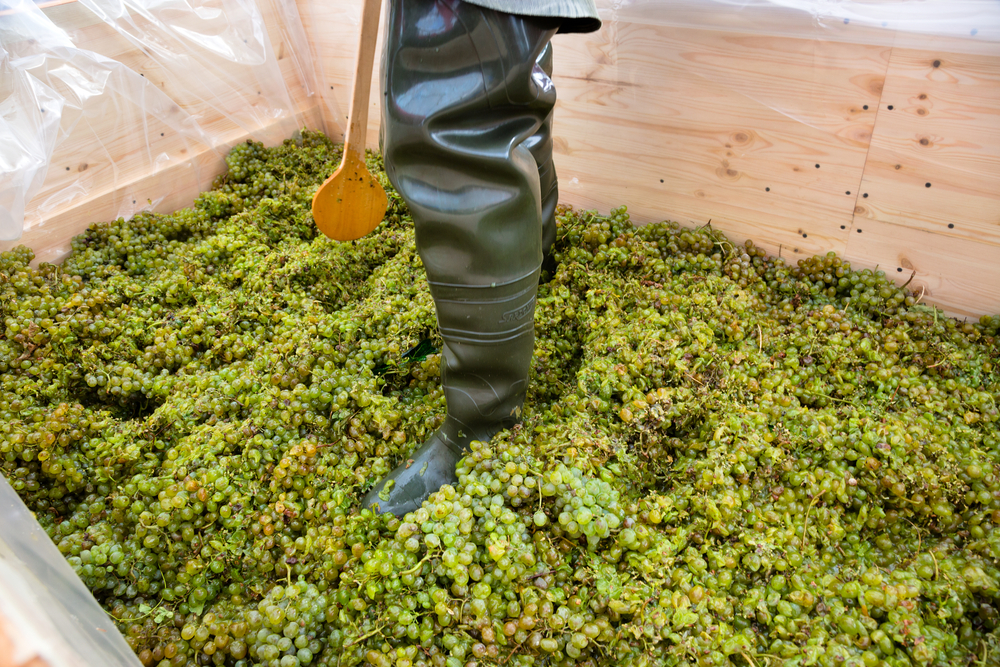 There are several varieties of grape that are unique to the Republic of Georgia, with Saperavi grapes among the most famous. They produce rich, red, almost black wines that are generally semi-sweet.
However, the dry and fruity Mukuzani is an exception to the rule. Aged in oak casks for at least 3 years, it's considered among the finest of all Georgian wines. White wine lovers should check out the soft and fruity Tsinandali.
For something a little different, look for the somewhat rare, but utterly delicious Kisi, an amber wine that offers intriguing smoky tones.
Chacha
Chacha is a traditional Georgian spirit, not dissimilar to grappa. It's made from the seeds and skins of discarded grapes, which have been fermented and distilled to create a potent beverage.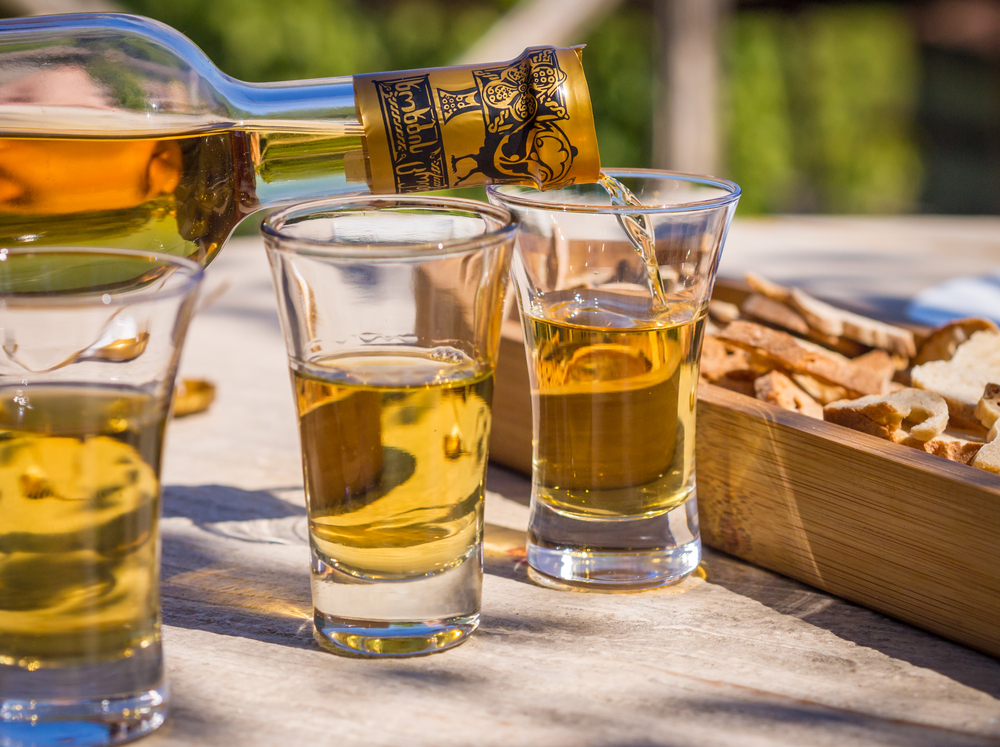 Normally hitting at least 70% abv, it's one to take care with, though it's not uncommon to sip a healthy measure for breakfast, especially in colder areas.
Borjomi
After all that hearty food and rich beverages, a little detox might be in order.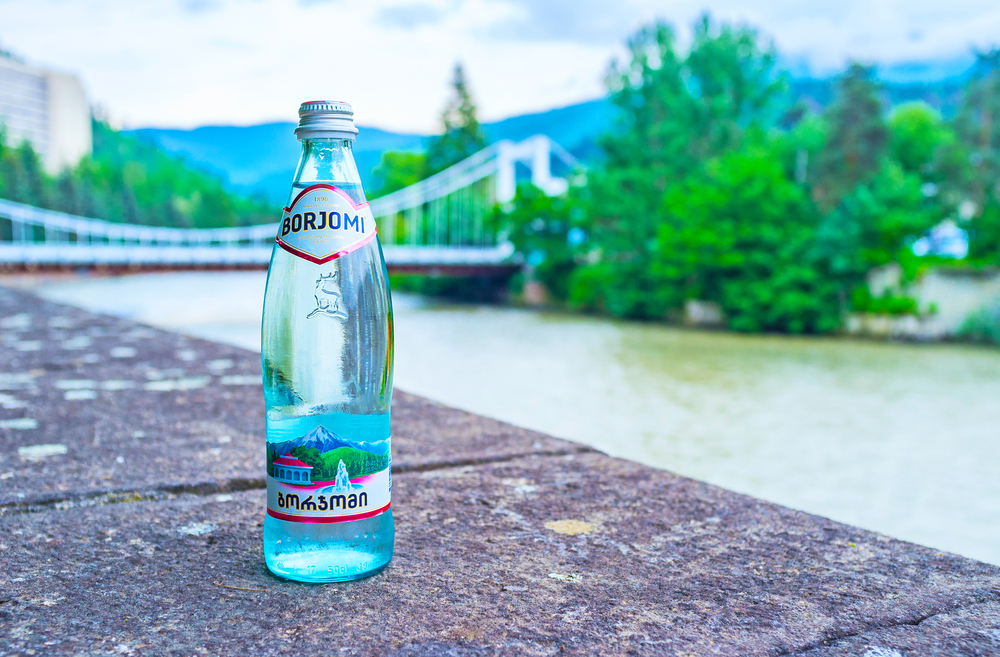 Borjomi is an extremely popular Georgian mineral water. It's naturally sparkling, and slightly salty, and is popular throughout the country and far into Russia.
If you get the chance, it's well worth checking out the natural spring in the Borjomi National Park, and trying it from the source.