The Republic of Georgia is a relatively unknown country, flung way out where Europe meets Asia. Bordered by Russia to the north and east, Azerbaijan and Armenia to the south-east, Turkey to the south-west, and the Black Sea to the west, it's a true melting pot of cultures.
Influences from all of its neighbours can be felt, but it retains its own strong identity all the same.
It might not top everyone's bucket list, but that's only because so little is known about this charming country. Once you've been there, you can't forget it, and you'll be left with a longing to return.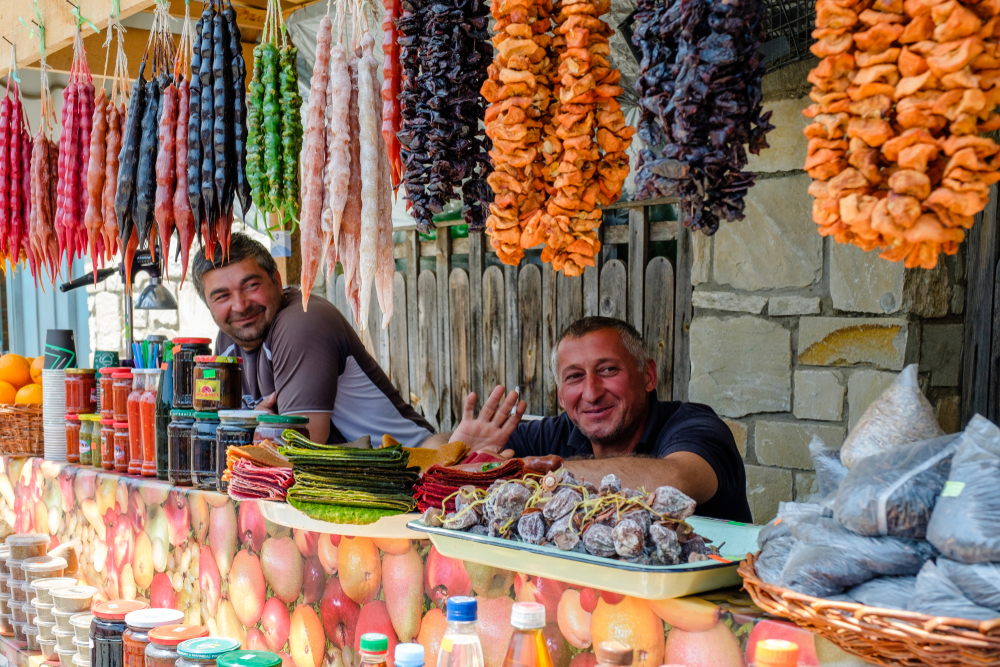 Don't believe me? Well, here are 5 reasons why it should be the next place you visit!
Georgian Food
You don't have to be a foodie to get excited about Georgian food. Words will never do Georgian cuisine justice, but anyone who has been will agree that the food alone is worth making the trip for.
Since Georgia sits at the crossroads of Eurasia, typical dishes have influences from around the world. But, you'll seldom find food done so well as in Georgia.
From the deliciously gooey Georgian cheese bread Khachapuri to the meat dumplings Khinkali, Georgian food tends to be hearty and of the stick-to-your-ribs variety.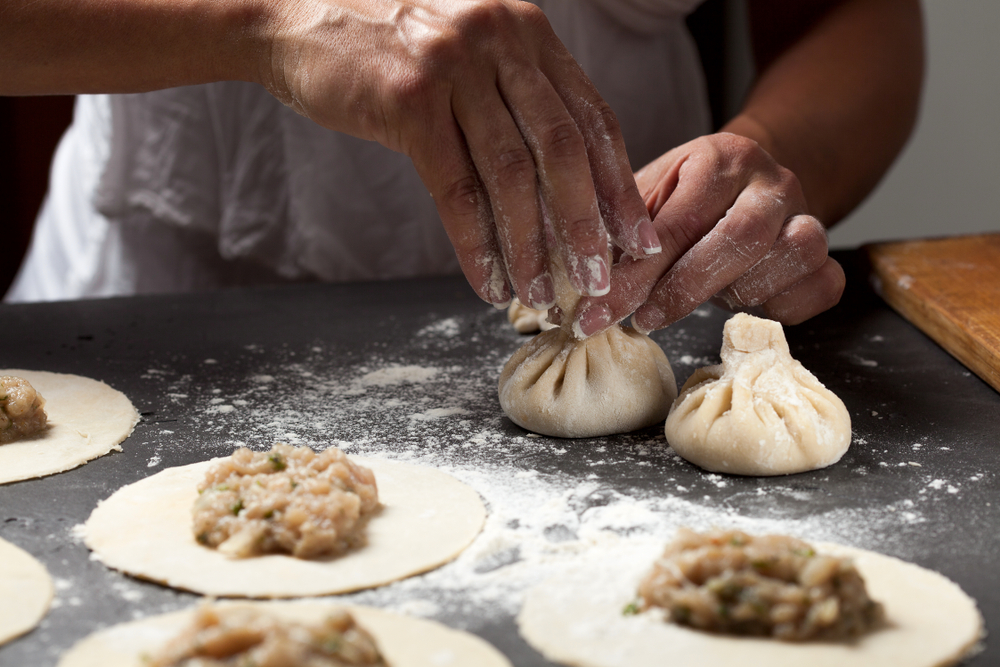 While you'll definitely see plenty of bread, meat, and soupy dish, Georgian food knows how to accentuate these strong flavors with hints of freshness, too.
Take Mtsvadi or Shashlik; these juicy chunks of pork are seasoned, skewered and typically roasted over an open fire, normally made from vine branches.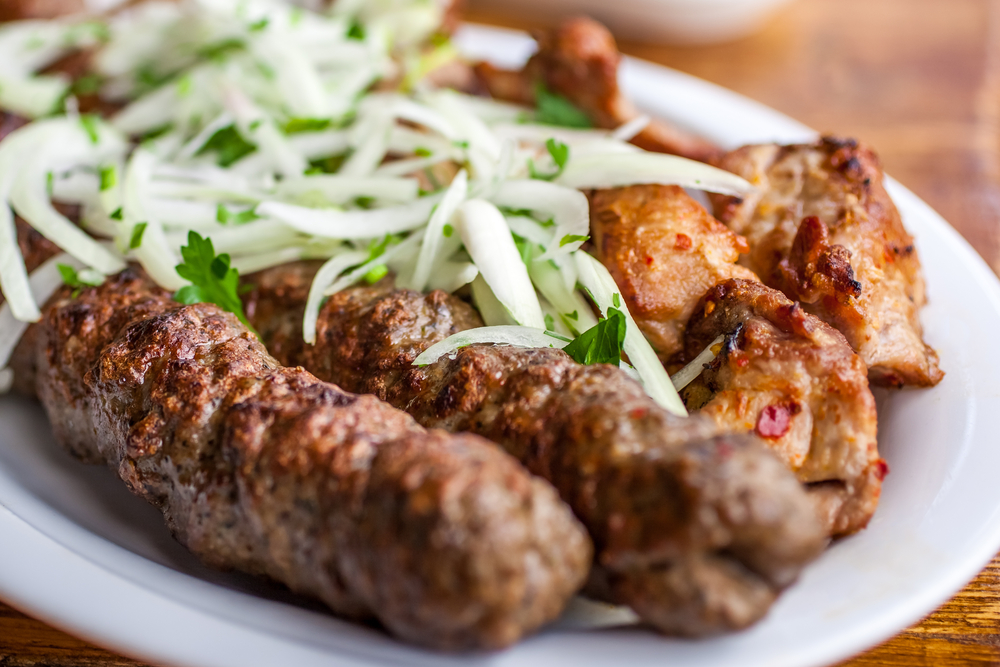 They're then mixed with freshly chopped onions and sometimes pomegranate seeds. Honestly, the best barbecued meat you'll ever taste!
Sweet tooth owners will find relief in the form of Churchkhela. You'll find these strange sweets on stalls all over Georgia. Often called Georgian Snickers, they're essentially strings of walnuts that have been dipped into a sweet grape extract.
Also check out the fresh fruit you can normally pick as you wander through the countryside!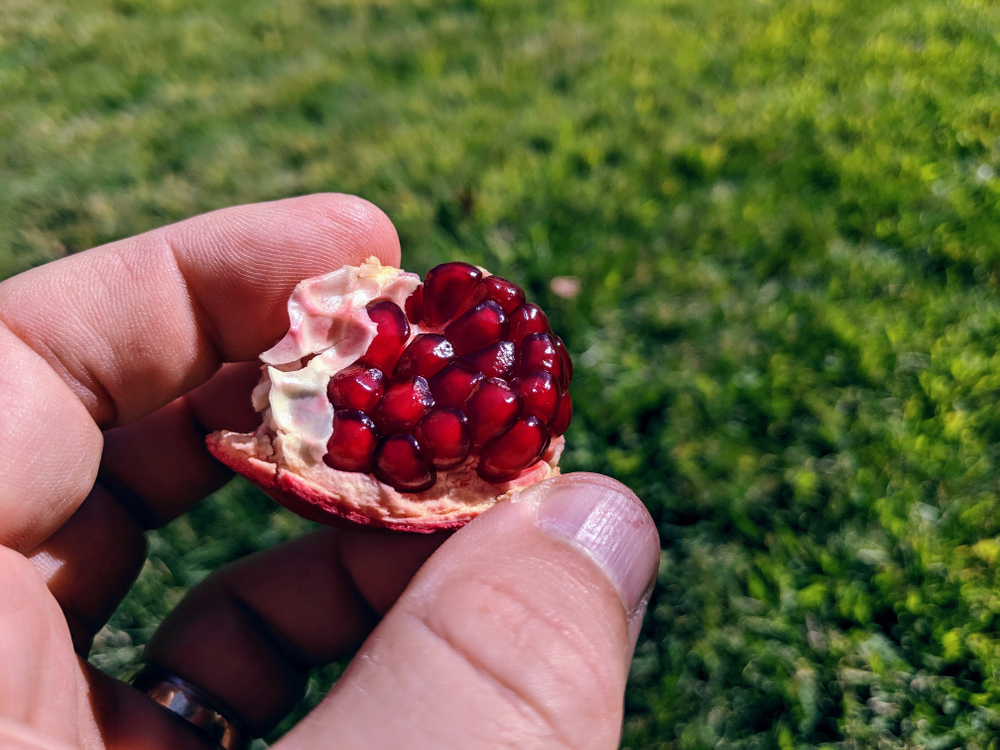 Georgian Wine
After tucking in to all that great food, you'll need something to wash it down with! Fortunately, the wine you'll find in Georgia are just as sublime as the food.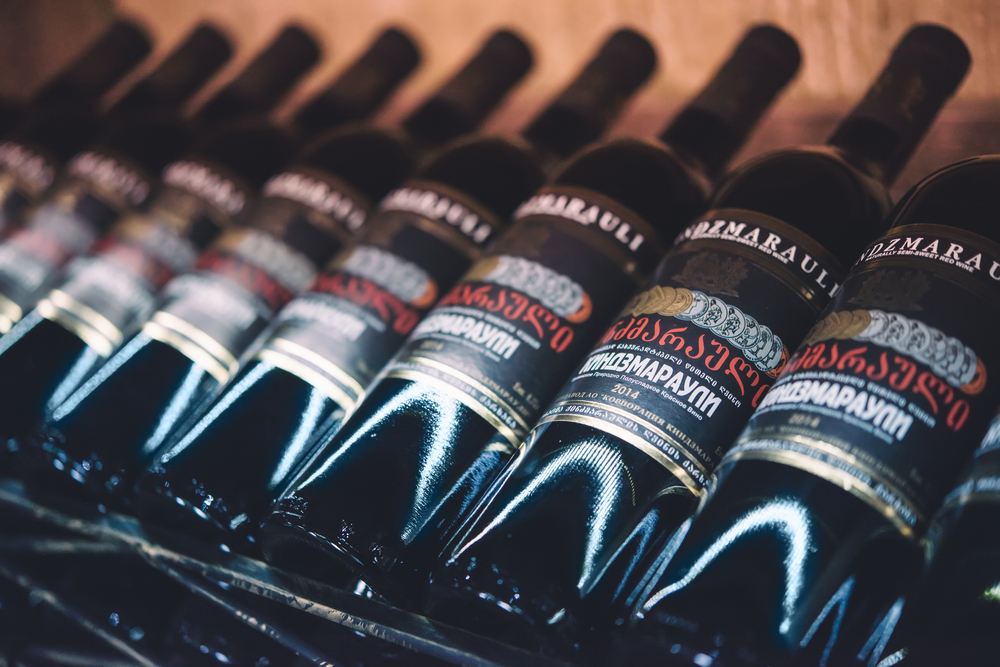 The Republic of Georgia is known as the motherland of wine, and evidence shows that it was the first place to create wine almost 8,000 years ago.
Georgians stomp their grapes to extract the juice, then store the juice in qvevri (terracotta pots) that they bury underground to ferment.
The results are incredible, and unlike wine from other regions around the world. Saperavi grapes are native to Georgia, and form many of the country's most famous dark, semi-sweet, red wines.
Mukuzani is an exception, which is aged for at least 3 years in oak casks, developing into a dry and fruity wine which many consider the best in Georgia.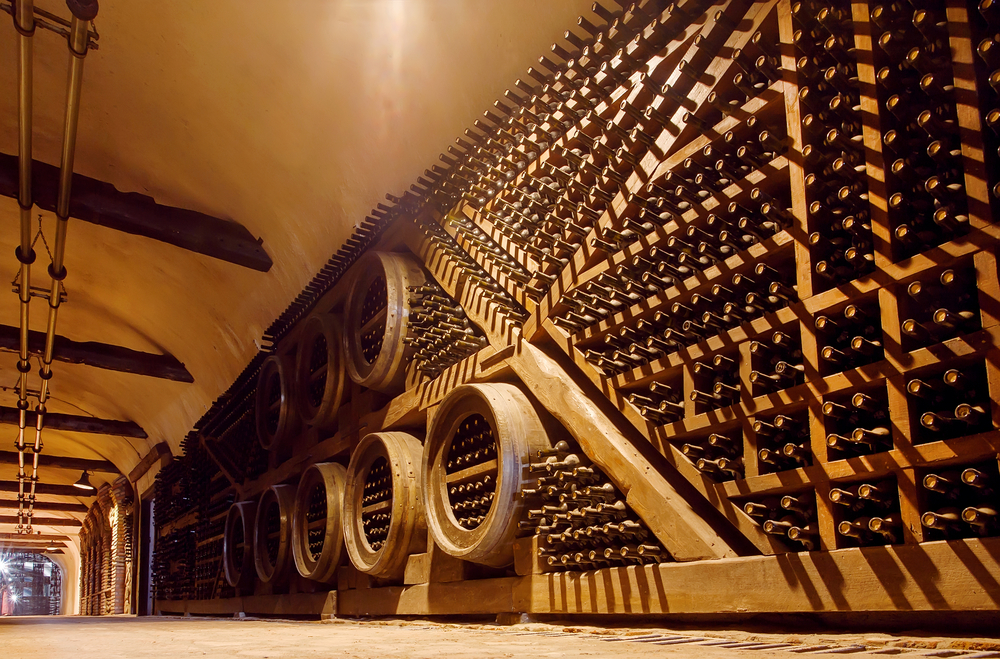 You'll find excellent wine bars in Tbilisi, though it's worth heading into Kakheti, the country's famous wine region, where you can tour numerous vineyards and sample their wares.
The picturesque town of Signagi is also well worth a visit, and is synonymous with Georgian wine.
While discussing beverages, it's worth mentioning chacha, a potent Georgian version of grappa. It's made from discarded grape skins and seeds, and typically hits at least 70% abv. It's common at breakfast to help digest those hearty meals, and special occasions.
And for something less alcoholic, seek out Borjomi, the famous Georgian mineral water. Naturally carbonated, slightly salty, and full of flavour, it's popular throughout the region!
Georgian Hospitality
The best food and wine in the world can only be so good when tasted alone. Fortunately, Georgians know the secret ingredient, hospitality.
Hospitality is extremely important to Georgians, who believe that 'a guest is a gift from god'. Georgians will go out of their way to make you feel welcome and comfortable; if you're ever fortunate to be a guest, you'll be treated like royalty.
A supra is a feast, and as a guest, there will normally be one thrown in your honour. This will involve tons of food, too much drink — often from a horn — endless guests, singing, dancing, and toasts.
The Tamada is the toastmaster, and you can expect them to toast everything from God to your mother.
Natural Georgia
Outside of the cities and villages, the Republic of Georgia features many areas of stunning natural beauty. This rich and diverse country is home to the Caucasus Mountains, the Black Sea Coast, and vast expanses of rolling hills, sand dunes, and forests.
Lovers of the mountains should check out Kazbegi national park, which is packed full of waterfalls, gorges, and hiking trails.
Just an hour or so north of Tbilisi, it seems untouched by man, with crystal clear waters, stunning, unspoilt views, and a peace only the mountains can bring.
Svaneti is also well worth a visit, and you can even go skiing there, in summer! Both areas feature both short hikes, and trails that take several days to cover.
Alternatively, head to the steppes to visit Davit-Gareja, an ancient cave city featuring a series of monasteries carved into the face of sandstone cliffs. The area is extremely remote, and reminiscent of Petra in Jordan.
Tbilisi
Not only is Tbilisi the capital of Georgia, but it truly is the beating heart and soul of this amazing country. It's fairly small and self-contained, packed full of winding cobblestone streets, crumbling buildings, and bustling markets.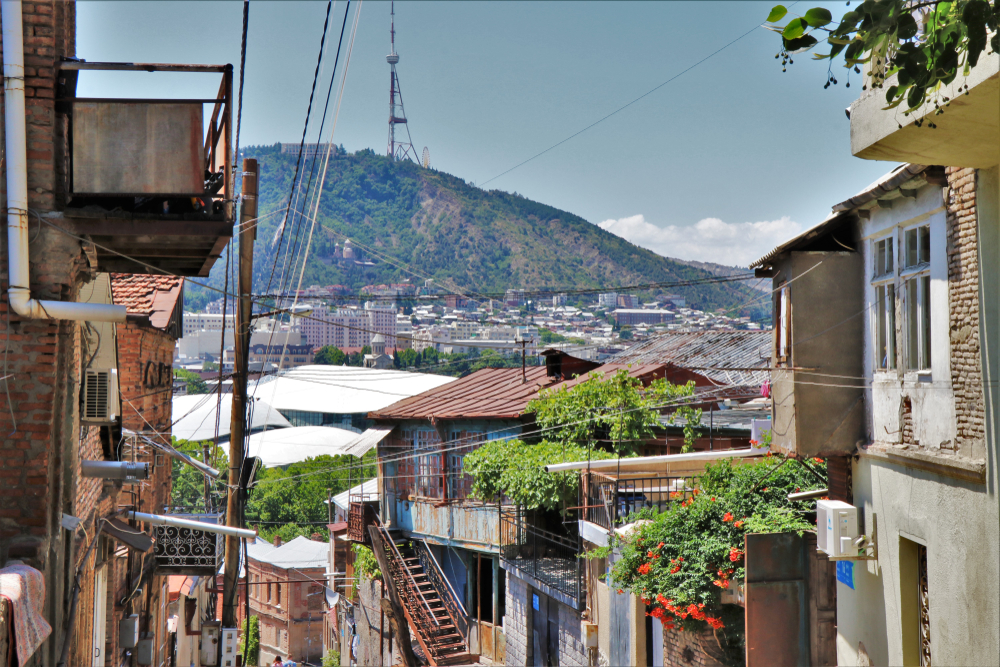 Street vendors call their wares on every corner, the sound of church bells fills the air, and the smell of spices and baked bread wafts through the air.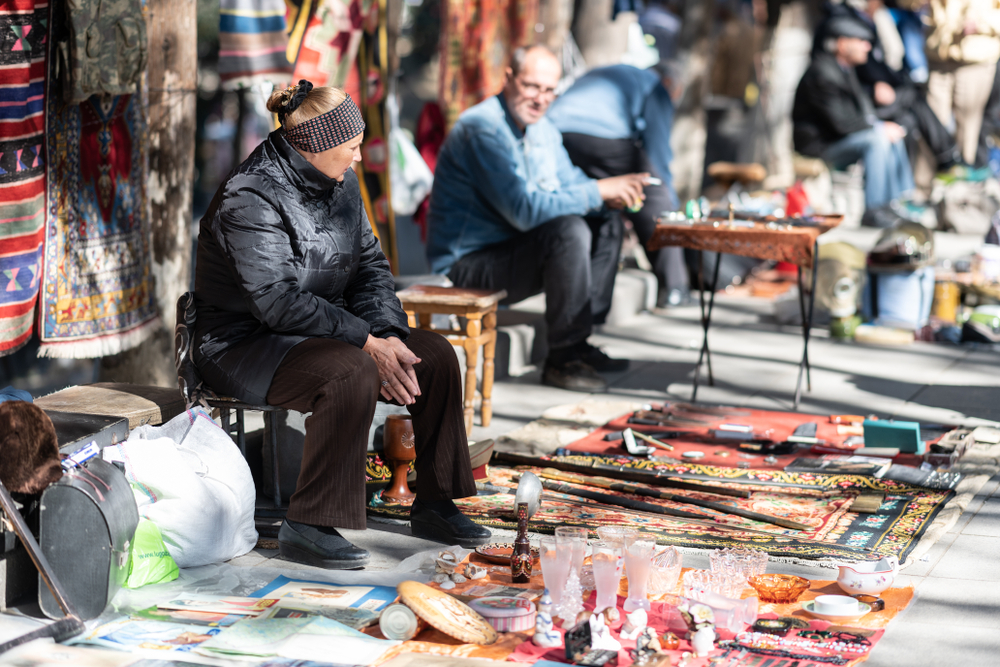 The river Mtkvari runs through the city, as Kartlis Deda, the mother of Georgia watches over, a sword for her enemies and a cup of wine for her guests.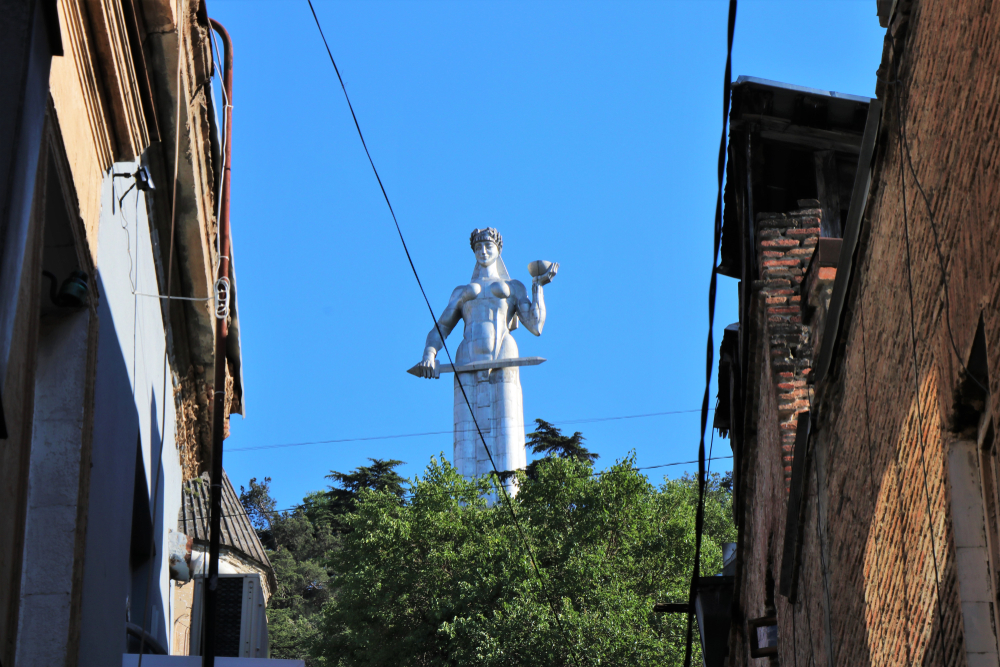 Look out for underground restaurants, traditional dancing, and rooftop cafes. When you need to let off some steam, head to the iconic bath houses and their sulphur rich waters.