This article has been reviewed by Wego's editorial team to ensure that the content is up to date & accurate.
Updated June 2023
Embarking on a journey to pursue higher education in Germany is an exciting and transformative experience. Renowned for its world-class universities, rich cultural heritage, and thriving academic environment, Germany has become a highly sought-after destination for international students. The country boasts numerous prestigious universities and institutions that offer a wide range of study programs in various fields. Whether you are interested in engineering, medicine, humanities, or social sciences, you can find excellent opportunities to pursue your academic interests in Germany
However, before setting foot in this vibrant country, aspiring students must navigate the intricacies of the German student visa process. Read further to know more about what to do to obtain your German student visa.
Germany student visa 2023
If you have received your notification of admission to university or a foundation course, you should apply for visa for study purposes. Student visas are usually valid for three months. Within these three months, you will have to apply for an extended residence permit at the Alien Residence Office in your town of residence.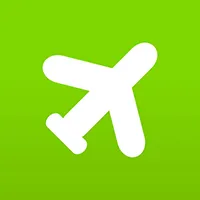 Book cheap flights to Germany
Who needs a Germany student visa?
You will generally need a student visa, which you must apply for before coming to Germany. You can apply for the visa at the German diplomatic mission in your home country. There are exceptions for specific countries, depending on the duration and purpose of your stay.
International students from the European Union, the European economic area or Switzerland:
If you come from the European Union, the European Economic Area or Switzerland you do not require a visa or other documentation to enter Germany and study here. However, upon your arrival in Germany, you are required to register with the local residents' registration office.
International students from countries, who don't need a visa for entry:
International students from certain countries do not require a visa for entering Germany. Currently these countries are listed:
Andorra
Australia
Brazil
El Salvador
Honduras
Israel
Japan
Canada
Monaco
San Marino
South Korea
USA
However, you are required to register with the residents' registration office. If you wish to study in Germany for more than three months, you are required to apply for a residence permit in Germany.
International students from countries with a visa requirement to study:
All students from other countries worldwide require a visa. That means it is imperative that you apply for a visa in your home country.
What is the validity of Germany student visa?
Typically, the study visa for Germany is granted for a duration of 3 months, although occasionally, it may be issued for 6 months. Within this timeframe, the student is required to travel to Germany and complete the required bureaucratic procedures, including applying for a residence permit.
It is possible to convert the initial 3-month visa into a residence permit, which remains valid for the duration of the student's studies, typically ranging from one to three years. If the student is unable to complete their studies within the standard timeframe, they also have the option to extend their residence permit.
Germany student visa requirements
Visa application documents
The German diplomatic mission in your home country will tell you what additional documents are required for a visa application. You will usually need the following:
valid passport
certificate confirming

health insurance coverage

proof of financial resources

certificates of past academic work and achievements
certificate of

German language proficiency

or proof that you intend on attending a

language course in Germany

, or English language skills for a degree program taught in English
letter of acceptance from your German university (or a statement from the university confirming that you have a good chance of being admitted)
Proof of financial resources 

Before you begin your studies, you will have to prove that you have enough money to support yourself. The document you need is called a "Finanzierungsnachweis", or proof of financial resources. In most cases, applicants have to prove that they have around EUR 11.208 at their disposal for one year. This amount of money is called "Regelbedarf", which means it is the amount of money that is estimated to be needed by a student to live in Germany for one year.
There are a number of ways to show that you can finance your studies. The following forms of proof are possible:
your parents can submit documents certifying their income and financial assets
someone with permanent residence in Germany can guarantee the Alien Registration Office to cover your expenses
a bank guarantee
a scholarship award notification from a recognised scholarship provider
a security payment can be deposited into a blocked account
The term "blocked" account refers to its nature of receiving a lump sum payment for an entire year, which is then restricted and only allows a monthly withdrawal of 1/12 of the total amount. It is alternatively referred to as a limited-withdrawal bank account. For the year 2023, students applying for a visa are required to deposit EUR 11,208 into the blocked bank account.
Proof of health insurance 
If you'd like to study in Germany, you have to have health insurance. You will need to present proof of health insurance when you enrol at university and apply for a residence permit. Depending on the country you come from, your health insurance may also be valid in Germany.
Public health insurance plans from the following countries are valid in Germany:
Member states of the European Union
Bosnia-Herzegovina
Iceland
Liechtenstein
Morocco
Macedonia
Montenegro
Norway
Switzerland
Serbia
Tunisia
Turkey
Germany has signed social security agreements with these countries. With your European Health Insurance Card (EHIC), any medical treatment you require in Germany is covered.
If your health insurance policy from your home country is not recognised in Germany, you will have to sign up for coverage in Germany. A public health insurance policy costs about EUR 110 a month until you reach the age of 30 or have completed your 14th subject-related semester at university. After that, the monthly premium jumps to EUR 190 or more per month.
Germany student visa application
After you get the acceptance letter, financial resources and other required documents, follow these steps to apply for your Germany student visa:
find the nearest German embassy or consulate: This can be done in your own country's German mission to obtain detailed information regarding visa requirements and schedule an appointment. You can find the German mission in your respective country here.
examine the requirements and procedures: Once you access the German embassy website, navigate to the student visa section to carefully review the specific requirements for your country and the procedures for arranging a visa appointment. Thoroughly examine all the provided information, particularly the necessary documents, before proceeding with the visa appointment.
arrange a visa appointment: Once you are prepared, follow the instructions outlined on the official website of the German embassy in your country to schedule a visa appointment. In certain countries, it is advisable to apply for a visa appointment several weeks in advance due to a high volume of applications, which may result in longer processing times. It is crucial to act promptly, as all available slots for student visa interviews can be filled quickly.
gather all the required visa application documents: After confirming your visa appointment date, double-check all your documents to ensure that you have everything in order. You can handle this task independently without the need to engage external consultants or agencies to apply on your behalf.
prepare for your visa interview: Prior to your interview, pay the visa application fee and obtain confirmation of payment. Determine the exchange rate of your country's currency and ensure that you pay the exact amount. It is advisable to adequately prepare yourself in advance for the visa interview.
Germany student visa fees
The fee for a German student visa is EUR 75 and EUR 37.5 for minors, individuals under 18 years old. The payment should be made in the local currency. The accepted payment methods differ from country to country. Some countries may require cash payments only, while others may accept credit cards. In certain cases, only a demand draft may be acceptable.
It is important to note that if your visa application is denied, the fee is non-refundable. In other words, you will not be able to get your money back in such circumstances.
Germany student visa processing time
The typical processing time for a German student visa application is approximately 25 days. However, the processing duration can vary depending on the country of application and the specific German embassy involved.
For other types of German visa applications related to studies, the average processing time is usually around 3 months.
Germany student visa success rate
Obtaining a German student visa is a relatively straightforward process. The success rate for German student visa applications is usually 95%. In simpler terms, about 95 out of 100 students are successful in their visa application. Therefore, the likelihood of your study visa application being rejected is quite low. By following the essential steps accurately, your chances of obtaining a visa to study in Germany are very high.
[Total:

171

Average:

4.7

]