This article is reviewed regularly (on a monthly basis) by Wego's editorial team to ensure that the content is up to date & accurate.
Updated September 2023
Germany is a land blessed with beautiful landscapes, stimulating culture, metropolitan jewels, as well as traditional villages. Visitors to the country must steel themselves for a rollercoaster ride of captivating landscapes, high-voltage history, and gastronomic delights.  
For those looking to visit Germany, we take a look at the German tourist visa; its requirements, validity period, fees, and extendability.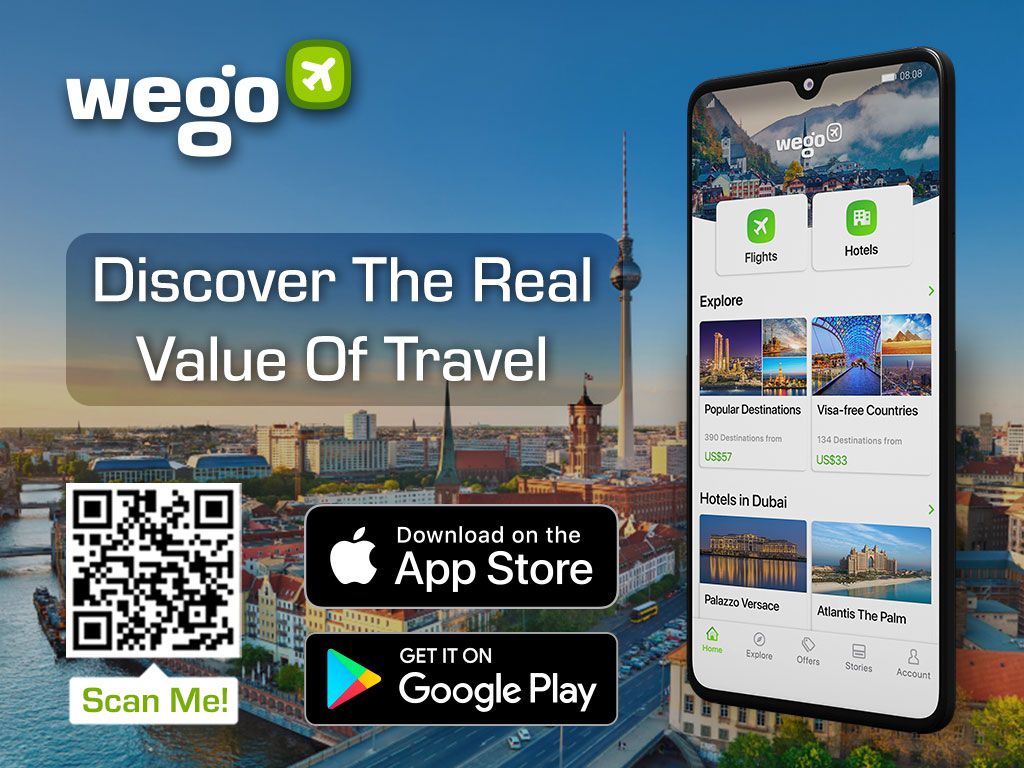 What is the German tourist/visitor visa?
The German tourist visa is an official document allowing its holders to temporarily stay in Germany for a maximum of 90 days within a 180-day period. The German tourist/visitor visa can also be referred to as the Schengen short-stay visa. 
As the German tourist visa is issued to accommodate travellers visiting Germany for leisure purposes, travellers must not take up gainful employment during their stay and must not overstay their welcome. 
Note: The holder of a Schengen tourist visa is not allowed to work or study. Therefore, you must apply for a student visa or work visa (national visa) or other visa types according to your purpose of entry if you wish to enter Germany for other than tourism.
Do I need a tourist visa to enter Germany?
If you're a national of the EU, no visa is required to enter Germany. British citizens may also enter Germany without a visa for stays of up to 90 days within a 180-day period. The same applies to citizens of countries in which the EU has abolished the visa requirement.  
For other nationalities, travelling to Germany for non-essential purposes requires a German tourist/visitor visa.
How do I apply for the German tourist/visitor visa?
Applying for the German tourist/visitor visa involves locating and visiting the nearest German mission to your place of residence. All the required documents must be submitted in person following an appointment. Make sure to consult the website of the German mission beforehand to ensure that you have all the necessary requirements. 
In the event that there isn't any German embassy or mission in your country of residence, you are advised to locate and visit the German embassy in a neighbouring country. You can find the address of the nearest German embassy here. 
To complete your application, simply follow these steps:
Fill in the application form. Make sure to provide the most accurate information 

Print two copies of the form and provide your signature 

Complete the visa payment and bring the proof of payment with you

Check that you have all the required documents with you before submitting the application at the embassy/consulate

Perform your due diligence to prepare yourself for the interview phase. You can search for the frequently and prevalently asked questions online

Be punctual
What are the required documents?
The required documents for the German tourist/visitor visa are quite extensive. Please refer to the following:
A completed and signed visa application form

Two recent photos taken within the last three months. This is in compliance with the

Schengen visa photo criteria

.

A valid passport not older than ten years and with a minimum validity of three months beyond your planned stay in Germany. It must have at least two blank pages in order to be able to affix the visa sticker.

Proof of a roundtrip reservation or itinerary. This must include dates and flight numbers specifying entry and exit from the Schengen area. 

A valid travel health insurance. Verified health insurance covering medical emergencies with a minimum of €30,000, for your whole period of stay. 

Proof of accommodation showing where you will be staying throughout your time in Germany. This may be in the form of a:

Hotel/hostel booking complete

with your name, address, phone and e-mail 

Rent agreement in the event that you have rented a place in Germany

Letter of tour organizer if travelling with a tour agency

Proof of financial means to demonstrate that you are able to support yourself throughout your stay. This may take the form of a:

Bank account statement.

Sponsorship Letter if another person will be financially sponsoring your trip. It is also often called an Affidavit of Support.

A combination of both.

Invitation letter from your host in Germany

with a copy of their passport and/or residence permit for Germany

Proof of relationship with the host residing in Germany.

Verpflichtungserklärung.

This is to show that your host will be covering all your expenses, they need to sign this document, also known as

a letter of commitment

. The form can be obtained from the German immigration authorities at the place of residence of your host, whose solvency will be verified by these authorities.

Evidence of employment status.

If employed:

Employment contract,

Leave permission from the employer

Income Tax Return

If self-employed:

A copy of your business license,

Company's bank statement of the latest 6 months

Income Tax Return (ITR)

If a student:

Proof of enrolment &

No Objection Letter from University

A travel itinerary outlining your trip to Germany, your purpose of travelling, and the time frame of your visit

For Minors:

Either birth certificate/proof of adoption/custody decree if parents are divorced/death certificate of a parent.

Letter of consent from parents, including passport copies of both parents/ legal guardian.
Things to consider
The strict nature of the German immigration laws requires the following from all applicants of the tourist visa.
The purpose of the trip to Germany must be plausible and comprehensible

The applicant must be in a position to finance his/her living and travel costs from his/her own funds or income

The visa holder must be prepared to leave the Schengen area before the visa expires

Documentary evidence must be provided of travel health insurance with a minimum coverage of 30,000 euros valid for the entire Schengen area
When should I apply for the tourist visa?
Starting from February 2020, applicants are allowed to submit their visa application form six months prior to their travel.
However, you are highly recommended to apply for a tourist visa at least 3 weeks before your travel date to avoid any processing delays
How long is the validity period of the tourist visa?
In general, you will receive your first Germany Schengen visa with validity according to your planned duration of stay in Germany/Schengen area. The subsequent Schengen visa issuance may grant you a longer duration of stay, depending on the final decision of the visa-issuing authority.
Please note that you are not allowed to stay longer than the duration of stay stated on your Germany tourist visa.
Is the German tourist/visitor visa extendable?
It is generally not possible to extend the validity of the tourist/visitor visa except in certain exceptional cases. Furthermore, this can only be done by the foreign authority in Germany covering the place of residence of the visa holder.
How long will the application process take?
There are no fixed timeframes for the application process for the German tourist/visitor visa. It's been reported that the processing period takes around two weeks, but in some cases, the process may take up to 30 days.
What is the fee for the German tourist/visit visa?
The fee for obtaining a German tourist/visitor visa is  EUR 80 for adults. Minors aged 6 to 12 are required to pay EUR 40. Nationals of countries that have visa-facilitation agreements with the EU will have to pay  EUR 35.
Please note that the price for the German tourist/visitor visa is subject to change at any time without prior notice. Should your tourist visa application is rejected, there will be no refunds.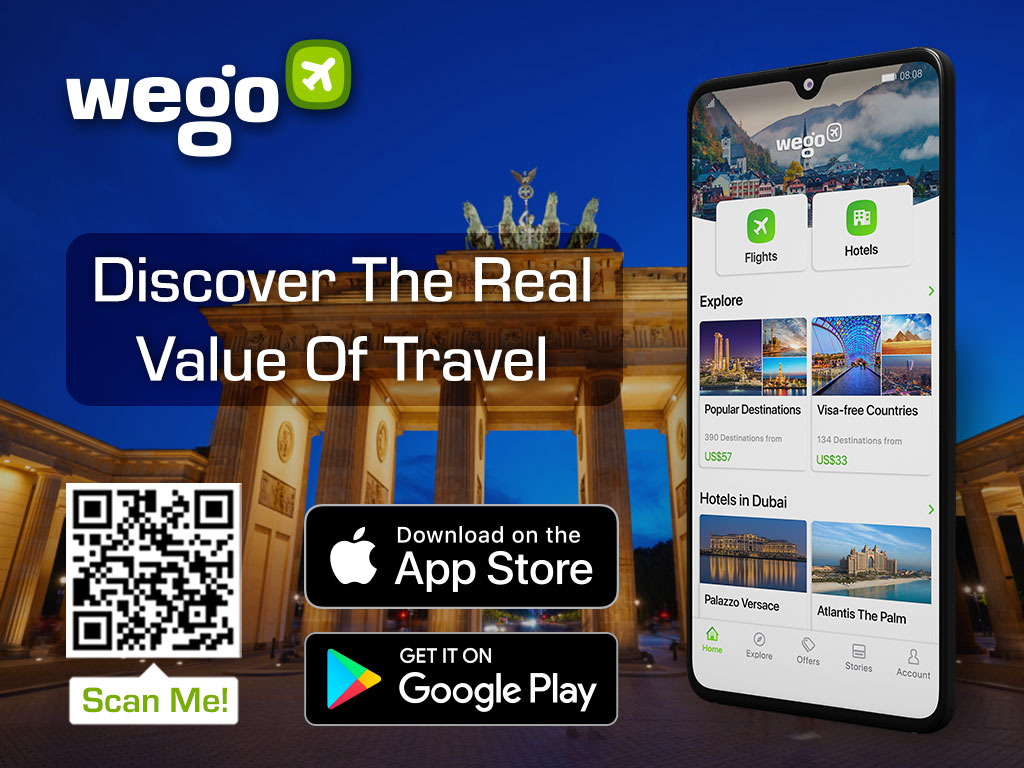 [Total:

105

Average:

4.9

]