This article is reviewed regularly (on a monthly basis) by Wego's editorial team to ensure that the content is up to date & accurate.
Reviewed 27 July 2022
Last year, the Hajj pilgrimage was a predominantly domestic affair with the bulk of the pilgrims consisting of Saudi nationals and residents. For this year's Hajj, the Saudi Arabian government has allocated a quota of 1 million Hajj slots for both international and local pilgrims.
With the Hajj season 2022 just around the corner. Here are all the latest news and updates concerning the Hajj season 2022.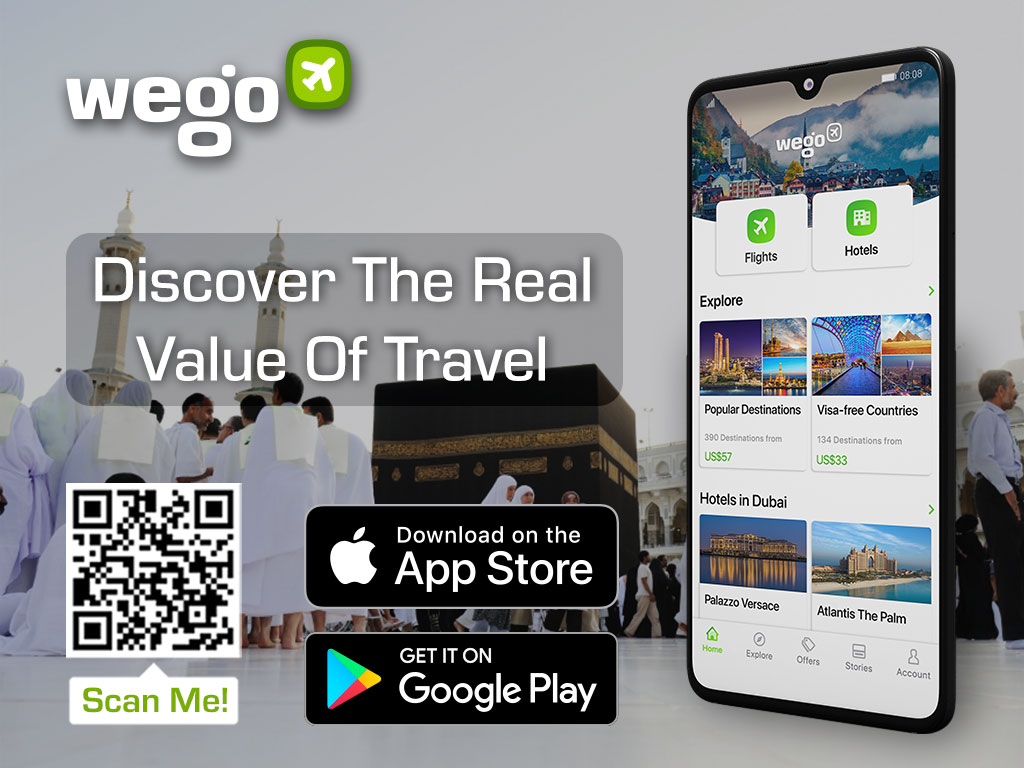 Hajj news 2022 – latest updates
The Ministry of Hajj and Umrah recently announced the launching of the "Hajj Starts With You" campaign in cooperation with the General Authority for Endowments.
The campaign is published in seven languages ​​and aims to guide pilgrims on the general conduct to be followed during Hajj.
Among others, the campaign encourages pilgrims to neatly carry essential items in a bag and to properly wear their ihram to ensure comfort. Pilgrims are also requested to practice patience, prevent crowding, remain hydrated and stay in the shade as much as possible.
Additionally, the campaign promotes guidelines and tips for acceptable etiquette and behaviour at the holy sites.
Hajj 2022 dates 
The dates for Hajj 2022/1443H are 7-12 July 2022.
Hajj requirements and rules
Age limit & testing requirements
Hajj will be available this year for those under 65 years of age, provided that they obtain the basic doses of vaccines approved in the Kingdom and they must present a negative PCR test taken no more than 72 hours prior to their arrival to the Kingdom. 
Vaccination requirements
Pilgrims seeking to perform the Hajj must be fully vaccinated against COVID-19 with the complete doses of the following vaccines to be able to enter the Kingdom:
Pfizer/BioNTech. 2 doses
Oxford/AstraZeneca: 2 doses
Janssen. 2 doses
Moderna. 2 doses
Sinopharm. 2 doses
Sinovac. 2 doses
Covaxin. 2 doses
Sputnik V. 2 doses
​Nuvaxovid. 2 doses
​Covovax​​. 2 doses
Source: Approved Vaccines (moh.gov.sa)
Quarantine requirements
No quarantine will be necessary for foreign pilgrims fully vaccinated with vaccines approved in Saudi Arabia. However, travellers arriving on visit visas (including pilgrims) must have medical insurance to cover any COVID-19 related treatment costs during their stay.
Permit
Worshippers are no longer required to obtain a permit and appointment to pray at the Grand Mosque in Makkah as well as the Prophet's Mosque in Madinah. However, you will still need to obtain a Hajj permit through the online app Absher.
Makkah entry permit
To regulate the Hajj pilgrimage, the KSA authorities have stated that only those with Hajj and Umrah permits are allowed to enter Makkah; which means that all visitors, expatriate residents, and Saudi nationals without a permit will not be granted entry to the city. The restriction will remain in effect until the end of this year's Hajj season.
Expatriates entering Makkah will need one of the following documents:
Entry permit to work in the holy sites issued by the competent authority
Residency permit (iqama) issued from Makkah
Umrah/Hajj permit
The General Directorate of Passports is issuing electronically generated entry permits for some sections of expatriates. Those who fall under the categories of domestic workers, workers of companies and establishments operating within Makkah, holders of seasonal work visas and those who entered into contracts with firms registered in the Ajeer system for temporary work can apply for entry permits to Makkah.
The service is available through the 'Absher Individuals' platform under permits for domestic workers. Entry point permits for other categories can be obtained through the Muqeem electronic portal.
For further details, you can check our article about Hajj 2022 packages and how to obtain your Hajj permit below: 
Health protocols
Saudi Arabia has lifted many COVID-19 restrictions in the country. Currently, wearing a mask in closed public spaces is not mandatory; however, it is still required for entry to the Grand Mosque in Makkah, Prophet's Mosque in Madinah, and places for which safety protocols have been issued by Weqaya. Face masks may also be required by some public events, public transportation and health facilities that wish to uphold their safety measures.
The Ministry of Interior has also extended the duration of the requirement to take the booster dose to 8 months. KSA Citizens who wish to undertake international travel outside the Kingdom can now take a third booster dose after 8 months – instead of 3 months.
Proof of vaccination via the Tawakkalna app is no longer required to enter most establishments. Social distancing in mosques and other areas no longer applies.
Hajj rules for pilgrims from Europe, America, and Australia
The Ministry of Hajj and Umrah has launched an online portal through which Hajj seekers from Europe, America, and Australia may register electronically for Hajj 2022. The online Hajj registration portal offers various facilities such as package options, support services, and a multi-lingual communication centre that is available 24/7.
More importantly, the online portal features the electronic issuance of Hajj visas for Hajj hopefuls residing in the aforementioned countries. You can access the portal here: motawif.com.sa.
Please note that the online registration platform for pilgrims from Europe, the USA, and Australia for Hajj 2022 e-Draw has now been closed.
Aspiring pilgrims who have already booked their Hajj deals and packages through their respective travel agencies are recommended to seek a refund for their deposits and payments.
Furthermore, the online registration for the local Hajj 2022 for Saudi citizens and residents for the e-Draw has also been closed. The results for the online e-Draw will be announced on 15 June 2022.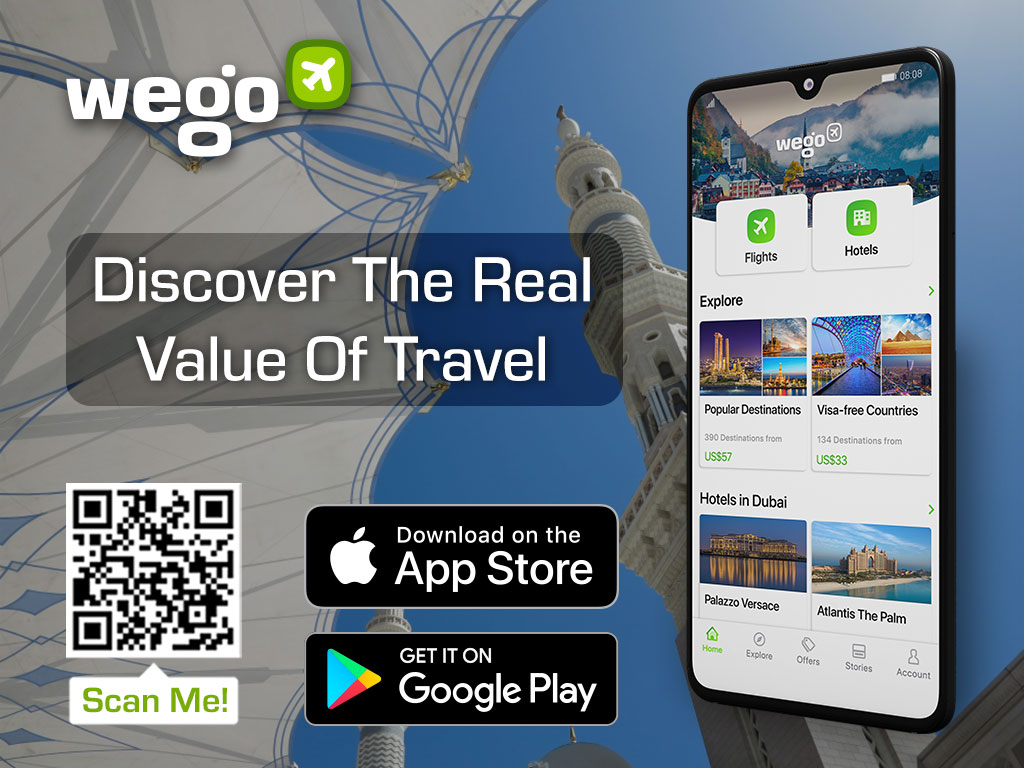 [Total:

479

Average:

4.8

]