This article is reviewed regularly by Wego's editorial team to ensure that the content is up to date & accurate.
Updated June 2023
The allure of Japan's scenery and the uniqueness of its culture have inspired many people to desire visiting Japan. However, this is not the only reason. Numerous individuals also aspire to travel to Japan for employment, as the country offers abundant prospects for those seeking work opportunities. To facilitate this, Japan has introduced its work visa system. 
Continue reading to learn more about Japanese work visas in 2023.
Japan work visa 2023
The Japanese work visa is a specific type of visa that grants individuals the ability to live in Japan for the purpose of employment during a specified period.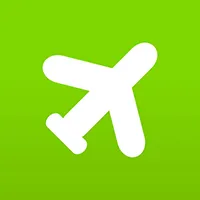 Book cheap flights to Japan
Eligibility
The Japanese government has identified specific occupations that qualify for this visa category. Take a look at the list of occupations below:
professor
artist
religious activists (monks, bishops, missionaries, etc.)
journalist
business manager
legal/accounting service provider (attorney, judicial scriveners, public accountants, etc.)
health workers (physicians, dentists, pharmacists, etc.)
researcher
educational instructor (teacher)
engineer/specialist in humanities/international service provider (IT engineer, interpreter, copywriter, etc.)
intra-company transferee (workers transferred to the Japanese branch)
nursing care
entertainer
skilled labor (animal trainer, pilot, sommelier, etc.)
specified skilled worker (work-ready foreign nationals who possess certain expertise and skills in certain industrial fields)
technical intern (for training)
To apply for this visa, applicants must provide evidence of their occupation in Japan, such as a Certificate of Eligibility (COE) or other supporting documents to verify their employment status to the visa-issuing authority.
Requirements
The followings are the documents needed for the visa application:
passport
one visa application form (nationals of Russia, CIS countries or Georgia need to submit two visa application forms)
one photograph (nationals of Russia, CIS countries or Georgia need to submit two photographs)
the original or a copy of the Certificate of Eligibility (If you have an electronic Certificate of Eligibility, please present it at the visa application counter or submit a printed copy)
For Chinese nationals, the following documents must also be submitted:
a copy of the Chinese Family Register
Temporary Residence Permit or Residence Certificate (If the applicant does not have a family register within the region under the jurisdiction of the embassy or consulate-general where the application will be made)
Please note that you may be required to submit additional documents based on the types of occupation and your nationality. For more details, you can refer to the website of a Japanese embassy or consulate in your area.
Application procedure
Applying for a Japanese work visa is not a complicated process if you possess all the required documents. Simply follow these steps:
visit the nearest Japanese Embassy/Consulate
submit your documents
collect your passport
If your visa is issued, you have to enter Japan within 3 months after the date of your visa issuance. If not, you can simply collect your passport.
Please be advised that the person who invites you may help you to acquire the Certificate of Eligibility by applying for it to the Regional Immigration Bureau. After the certificate is issued, your companion in Japan must send it to you before you submit your application.
Processing time
As stated on the website of Japan's Ministry of Foreign Affairs, visa processing generally takes around 5 business days. However, the processing time may be extended if there is a high volume of applications within a short period or if any issues arise with your application.
It is important to emphasize that if you submit proof of occupation other than the Certificate of Eligibility (COE), it may result in a longer processing time for your visa issuance in certain situations. Therefore, it is advisable to obtain the COE in advance to avoid any potential delays in the visa processing period.
Validity
The validity of a Japanese work visa ranges from 3 months to 5 years, depending on the type of occupation and work contract. For more details, you can visit the MOFA website.
Fees
When submitting a visa application for Japan, applicants will incur a fee of JPY 3,000 (USD 21.26) for a single entry or JPY 6,000 (USD 42.53) for double or multiple entries. For more specific and detailed information on the applicable rates, it is recommended to contact the embassy or consulate office in your local area.
[Total:

122

Average:

4.8

]