This article has been reviewed by Wego's editorial team to ensure that the content is up to date & accurate.
Updated September 2023
With its stunning skyline, luxurious lifestyle, and abundant career opportunities, Dubai and the United Arab Emirates (UAE) have long been a magnet for individuals seeking to broaden their horizons and pursue new professional adventures. The region's impressive skyline, abundant job opportunities, and vibrant atmosphere have made it especially appealing to Pakistani citizens seeking new professional endeavors.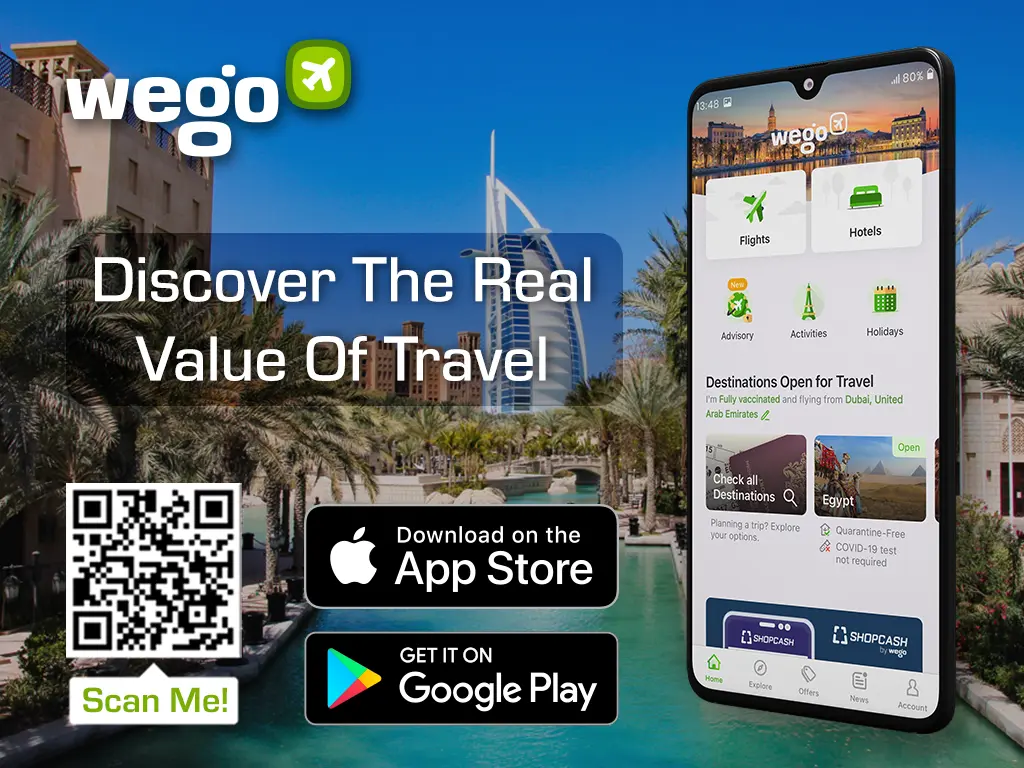 Continue reading as Wego walks you through the essential information and steps you need to know about obtaining a work visa for Dubai and the UAE.
Dubai & UAE work visa for Pakistani
If you're a Pakistani national with aspirations to work in the Emirates, securing a UAE work permit or work visa is essential to legally join the workforce in this dynamic region. The UAE work permit, also known as an entry permit, is a crucial document issued by the Federal Authority for Identity and Citizenship. This document grants foreigners the privilege to legally enter and work in the UAE but for a specified duration.
Once you've arrived in the UAE using your entry permit, obtaining a Dubai work visa is the next crucial step. This visa is granted to foreigners who are already within the country. As a Pakistani citizen seeking employment in the UAE, you will ultimately need a UAE residence visa. Your work permit will be listed on this visa, solidifying your legal status to work and reside in Dubai and the UAE.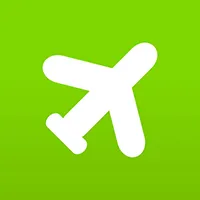 Book cheap flights to Dubai
Dubai & UAE work visa for Pakistani types
Generally, there are three categories designed to cater to different employment scenarios.
Green visa for work
The Green visa in the UAE represents a unique category of residence visa designed to provide greater independence for its holders. With this visa, individuals can sponsor themselves for five years, eliminating the requirement for a UAE national or employer to act as a sponsor.
The new system for residence visas and entry permits offers new types of residence permits for investors, skilled employees, self-employment and family members. The new types provide customized benefits to each category. pic.twitter.com/7JI8qjMsKm

— UAEGOV (@UAEmediaoffice) April 18, 2022
One of the significant advantages of the Green visa is its renewable nature, allowing holders to extend their visa for an additional five-year term upon its expiry.
This visa is particularly well-suited for diverse individuals, including freelancers, self-employed entrepreneurs, and skilled employees.
Standard work visa
For Pakistanis seeking employment opportunities in the United Arab Emirates (UAE), the standard work visa offers a pathway to legally work and reside there. This visa is typically issued for two years and is available to individuals falling into two main categories:
employed in the private sector
employed in the government sector or a free zone
Do note that the responsibility for obtaining the standard residence visa lies with the employer. The employer is crucial in initiating and processing the visa application, ensuring employees have the legal documentation to work and reside in the UAE.
Golden visa
The Golden Visa in the UAE is a prestigious and long-term residence visa program designed to attract foreign talents and individuals who contribute significantly to the nation's growth and development. This visa allows eligible individuals to live, work, or study in the UAE while offering a host of exclusive benefits and privileges.
To know more about the Golden visa, refer to our article below.
Domestic worker visa
Domestic worker visas, also known as maid visas or tadbeer visas, are integral components of the UAE's tadbeer program. This government service is dedicated to streamlining the process for both employers and workers in the United Arab Emirates. Additionally, it places a strong emphasis on safeguarding the well-being of domestic workers.
To obtain a maid visa, employers must initiate the application process once they have established a formal contract with the domestic worker.
Dubai & UAE work visa for Pakistani eligibility
Foreigners aged 18 and above can seek employment in Dubai and the broader UAE, contingent upon meeting specific criteria outlined by the Ministry of Human Resources and Emiratisation (MoHRE).
These criteria classify foreign workers into three categories based on their academic qualifications or skill sets:
category 1: Individuals possessing a minimum of a bachelor's degree
category 2: Those holding a post-secondary diploma in any field
category 3: Individuals with a high school diploma
Dubai & UAE work visa for Pakistani requirements
To secure a work permit and residence visa in the UAE, individuals will be required to furnish the following documents:
a valid passport and a photocopy
passport photos
copies of academic qualifications. (Your qualifications have to be authorized by the UAE Embassy or consulate in your country as well as from the Ministry of Foreign Affairs of your country)
copies of the applicant's birth certificate (and marriage certificate if applicable)
an Emirates ID card
an entry permit from the Ministry of Labor
a medical certificate issued by a government-approved health centre in the UAE
proof of accommodations in the UAE, such as a copy of a lease agreement
a copy of a company card from the employer
a copy of the company's commercial license
evidence that the applicant has sufficient financial means to support themselves in the UAE
proof of payment of the application fee
Dubai & UAE work visa for Pakistani application
You must first secure an employer willing to hire you to initiate the essential procedure for obtaining your UAE employment visa and work permit. The process for obtaining a UAE work visa consists of the following stages:
Getting an entry visa for the UAE
Follow these steps to initiate the process of securing an Employment Entry Visa (Pink visa/Residence visa):
the employer must apply for visa quota approval on your behalf, which will be reviewed and approved by the Ministry of Labour (MOL)
submit an employment contract to the MOL, with your signature required on this document
the Ministry must approve the work permit before issuing an employment entry visa. Once approved, you have a two-month window to enter the UAE
upon entering the UAE with a Pink visa, you will have 60 days to obtain a residence visa and a formal work permit
Getting an Emirates ID
An Emirates ID is essential for the medical screening. To apply for this ID, you must present your entry visa, an original passport, and a copy of it in person at the Emirates Identity Authority (EIDA) center.
Getting a residence visa and work permit
For the Residence visa application, ensure you have gathered all the necessary documents listed previously.
After your company obtains visa quota approval from the Ministry of Labour, sign your contract and return it to your employer. Subsequently, your employer can initiate the work permit application on your behalf, which will be integrated into the Residency visa. Once the work permit is approved, you can commence your official employment.
Receive the employment entry visa
You will then receive an Employment Entry Visa (Pink visa) upon arrival at the airport, permitting you to reside in the UAE for two months while finalizing your residency visa application.
Upon arriving in the UAE, you must complete a medical screening and visit the Emirates ID service center, also called the Customer Happiness Center. Here, you'll present your passport and entry permit and undergo biometric tests.
Subsequently, the Ministry of Labor will receive your medical results and employment contract, essential for your inclusion in the payroll system.
Collect your Emirates ID
You will now have your Residence visa stamped into your passport. Once you possess this visa, you can open a bank account and access government services. After ten days, you can collect your Emirates ID card.
The employment visa for Dubai, or any other emirate in the UAE, comes with specific rules to ensure your rights as a worker are protected and not violated.
Dubai & UAE work visa for Pakistani validity
After receiving a work permit, applicants initially have a 30-day validity, extendable for another 30 days, allowing a 60-day stay in Dubai. The employer arranges a residence visa, Emirates ID, and Labour Card during this period.
The residence visa and the Labour Card enable legal residence and work in the UAE. Typically, the residence visa and work permit last one to two years, depending on the employment contract.
The UAE's Federal National Council (FNC) recently extended work permits from two to three years to reduce financial burdens. They've also waived work permit fees for job changes. The FNC recommends workers spend a year with an employer post-probation, although this can be waived with employer agreement. These changes offer greater flexibility and potential cost savings for UAE workers.
Dubai & UAE work visa for Pakistani price
According to some sources, the following are prices for a work permit in the UAE:
category 1 – AED 300 (USD 81.68)
category 2 – AED 500 (USD 136.13) to AED 2000 (USD 544.52), depending on whether the worker is skilled or unskilled
category 3 – AED 5000 (USD 1,361.31)
Dubai work visa for 2 years – AED 3000 (USD 816.78) to AED 7000 (USD 1,905.83).
[Total:

183

Average:

4.7

]