This article has been reviewed by Wego's editorial team to ensure that the content is up to date & accurate.
Updated September 2023
Obtaining a Turkish work visa for Pakistani nationals is a significant step towards experiencing Turkey's vibrant culture, economic opportunities, and diverse workforce. Turkey's growing economy, strategic location, and welcoming environment make it an attractive destination for skilled professionals from Pakistan seeking employment abroad.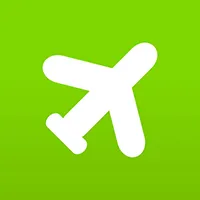 Book cheap flights from Pakistan to Turkey
In this article, Wego will guide you through the essential aspects of applying for a Turkey work visa, helping you embark on a rewarding journey to advance your career in Turkey.
Turkey work visa for Pakistani 2023
Before traveling to Turkey for employment purposes, it is essential to obtain a mandatory work visa. This visa must be applied for along with a work permit, which serves as the legal documentation for both work and residence in Turkey.
Depending on your profession or occupation in Turkey, when you fill out the online application for a Turkey work visa, you will be required to choose from the following categories of employment:
employment purpose/special employment purpose
assigned Lecturers/academics
assigned sportsperson
assigned artists
assigned free zone workers
assigned journalists
montage and repairman purposes
Please note that you must secure a job offer or contract from an employer based in Turkey before initiating the application process. The subsequent visa application will involve the participation of both yourself and your prospective employer.
Turkey work visa for Pakistani requirements
The following are some of the documents required to apply for a Turkey work visa from Pakistan: You can find the complete list of documents required on the Anatolia Travel Services website.
interview form
work visa application form
letter of intention. Please note that the original cover letter with complete applicant details must be presented
travel health insurance certificate:

coverage of USD 60000
period of stay in Türkiye
repatriation costs coverage
"Türkiye Incoming Travel Health Insurance" is mandatory for 3 months, 6 months, and 1 year durations. Please note that:

only the "Travel Health Insurance" available at Anatolia Visa Application Centers in Pakistan will be accepted
the visa application submission date must match the "Travel Health Insurance" start date.

family registration certificate:

required with spouse and children for married applicants
required with siblings for single applicants

letter from the current workplace (if applicable)
original bank account maintenance certificate
original bank statement in Pakistan covering the last 3 months (not older than 10 days)
original and valid Police Character Certificate attested by the Ministry of Foreign Affairs (MOFA)
flight reservation
National Tax Number (NTN) by the Federal Board of Revenue (FBR)
net assessment/return of income
tax returns for the last 3 years
copy of previous passports (If the applicant's old passport is lost, a Police report and its attested English translation are required)
Apart from the document mentioned above, the following documents must be obtained from the employer company in Turkey and must be submitted in the application. The documents can be presented in Turkish:
official letter with letterhead and signature with the following information must be provided. Please note that in case of multiple applications, the attached form must be filled out and sent to the Consulate's official e-mail address.

summary information about the company
the employment need
sponsorship details for the employee:

position/wage allocated for the employment
information regarding the expenses that are covered by the company.
in case the recruitment is conducted through Private recruitment agencies, information should be given regarding the agency.

employment contract or İşçi ile yapılan Belirli Süreli İş Sözleşmesi. Please note that this form must include signatures from both parties.
company tax registration certificate or Firma Vergi Levhası
status certificate or Faaliyet Belgesi
trade registry or Ticaret Sicil Kaydı
trade registry certificate confirmation/ Ticaret Sicil Tasdiknamesi
specimen signature from Notary or Noterden alınan İmza Beyannamesi
company bank account statement or Firma banka hesap dökümü
official letter from Private Recruitment Agency (PRA) (if applicable)
Please note that some additional documents may still be required. Hence make sure to consult the relevant authorities for more details.
How to apply for a Turkey work visa from Pakistani?
Please note that the sole authorized service provider for Turkish Diplomatic Missions across Pakistan, to receive visa applications to Turkey, is Anatolia Travel Services.
To apply for a Turkey work visa from Pakistan, through the Anatolia Travel Services visa application center, follow the steps given below:
Step 1: Submit your visa application form
Upon your arrival at the Anatolia Travel Services visa application center with all the required documents, you will receive a token and wait for your turn. When your token number is called, you will submit your visa application at the designated counter.
If you are a resident of Punjab, Sindh, or Baluchistan, you will also be given an interview form to complete manually. Every applicant who is 18 years and older must personally complete the interview form. Additionally, they must fill out the Travel History form.
Step 2: Provide your biometrics
After submitting your visa application, you will proceed to the Biometrics booth, where your fingerprints and live photos will be taken.
Please note that you are required to provide your biodata and sign the Biometric enrollment form during this process, with assistance from the staff.
Step 3: Pay the required visa fee
Following the biometrics process, you will be required to pay the visa fee. The submission staff will complete the online visa application form, which each applicant needs to sign.
Please note that the Anatolia service charges in cash (PKR)
Step 4: Inform your employer
After completing the application process, it is crucial to inform your employer promptly. Subsequently, your employer is responsible for submitting additional documents to the MLSS within ten working days. This step is essential for your work permit application.
Once these documents are submitted to the MLSS, you will need to patiently await the processing of your visa application.
Please refer to the Anatolia Travel Services website for a step-by-step guide to the work permit Abroad application procedure.
Where to apply for the Turkey work visa in Pakistan?
The Turkey work visa application in Pakistan has to be submitted at one of the Anatolia Travel Services' visa application centers, as it is the sole authorized service provider for Turkish Diplomatic Missions across Pakistan, to receive visa applications to Turkey.
You can find out the nearest Anatolia Travel Services visa application center here.
Turkey work visa for Pakistani price
The price to obtain a Turkey work visa is PKR 17,686, along with the service fee of PKR 19,159 for regular service and PKR 23,581 for the VIP service.
[Total: 149 Average: 4.7]