This article has been reviewed by Wego's editorial team to ensure that the content is up to date & accurate.
Updated 20 May 2022
Living while working or doing business in the United Arab Emirates (UAE) is an attractive proposition. With a thriving expat community, a nightlife that rivals that of London and New York, and zero income tax, many inevitably find this Middle Eastern country as an enticing place to live. 
The country also boasts high-quality education facilities along with seemingly endless shopping and entertainment options, making the UAE an ideal setting in which to raise a family.
All the benefits of living and working in the UAE will be applicable to you once you've secured a residence visa. Here we take a look at all the available residence visas in the UAE along with their validity period, cost and how you may obtain such visas.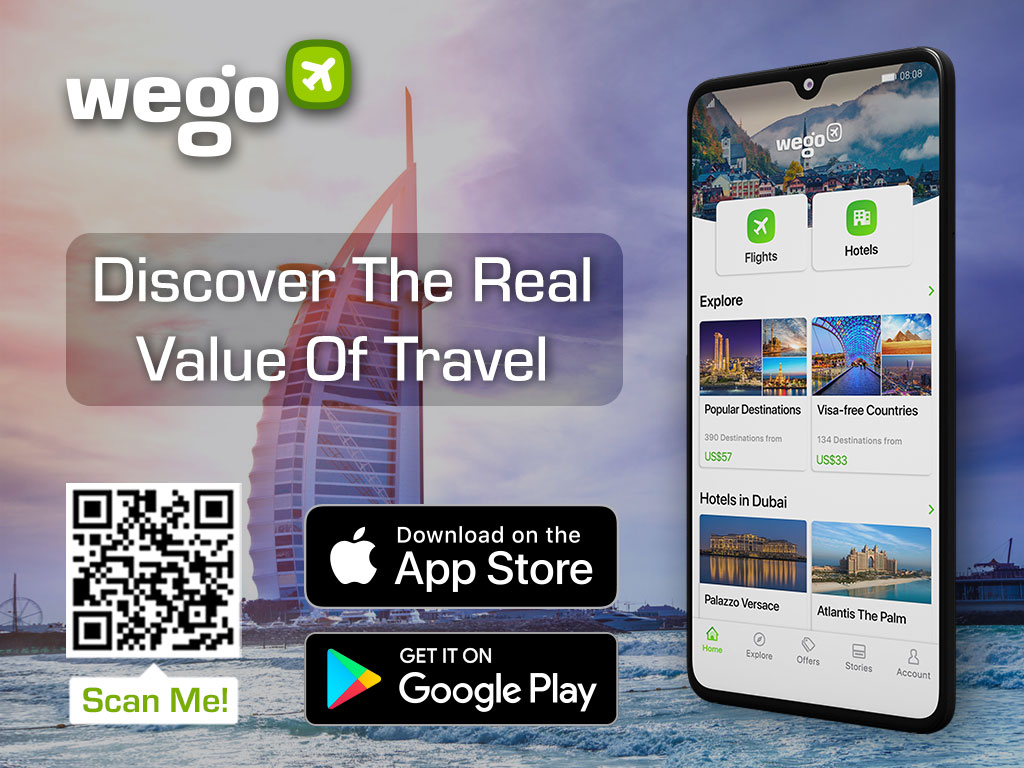 What is UAE Residence Visa?
The residence visa serves as a formal permit allowing a foreign national to reside in the UAE for an extended period of time.
Unification of Residency Visa with Emirates ID
Effective 11 April 2022, for UAE residents the Emirates ID now officially serve as their residency documents, having replaced the visa stickers stamped on to passports.
Further, effective 16 May 2022, residence visa stickers have been officially replaced by Emirates ID cards across the UAE with the exception of Dubai. This means that the residency information of an individual will now be stored on their Emirates ID. The change also eliminates the need for residents to apply for two different processes; Emirates ID and residency visa issuance/renewal.
Applicants may also obtain a soft copy of their Emirates ID upon submitting their issuance or renewal request. The new generation of the Emirates ID card will be able to accommodate all details including personal, professional, and other pertinent data.
Earlier residency visa stickers were stamped on expatriates' passports. As per the new circular issued by the Federal Authority for Identity, Citizenship, Customs and Port Security (ICA), the Emirates ID has now replaced the residency visa stickers on passports. The merging of residence and identity card applications in the UAE will help in simplifying residency services.
Who are eligible for Residence Visa in UAE?
Foreign nationals may be eligible for a residence visa providing they are covered in the following categories:
Foreign nationals employed by a UAE company. The company is responsible for applying and sponsoring their residence visa

Foreign nationals employed by the government sector. The government entity is responsible for applying and sponsoring their residence visa

Foreign investors in a business in the UAE. Investors must take an active role in the visa application process under the sponsorship of their company's registered name

Foreign nationals purchasing a property in the UAE. The property owner's sponsorship will be under the property they own

Foreign nationals who are dependents and are sponsored by:

someone who is employed in the UAE

an investor/business owner in the UAE

a property owner in the UAE




Dependents include children, parents, domestic workers and close relatives

Foreign university students. The students will be sponsored by their respective UAE universities

Retired residents 
Please note that a residence visa may only be issued to a foreign national once they have been granted entry to the UAE via an entry permit, short or long-term tourist or visit visa. 
What is the validity period of UAE Residence Visa?
The validity period of a residence visa is contingent on the nature of the visa.
For example, the Golden Visa is valid for either five or ten years depending on the applicant's educational, professional, or business background. While other visas, such as the student visa, are valid for one year and can be renewed upon proof of continuation of study.
How to check the validity of UAE Residence Visa?
Alternatively, for any enquiry regarding visa issuance, types and validity, communicate with ICA at the toll free number 600522222 or through ICA feedback platform. 
For Dubai visas, contact Amer service on the toll free number 800 5111 if you are living in the UAE. If you are outside the UAE, call Amer on the toll free number +9714-313-9999.
For more information, please contact:
What are the available types of UAE Residence Visa
?
The types of residence visas are tied to an applicant's eligibility as outlined above. Thus, the available types of UAE residence visas are as follows:
UAE Work Visa, issued to foreign nationals employed in both the private or government sector

UAE Student Visa, issued to foreign students pursuing higher educations in the UAE

UAE Family Visa, issued to dependents of a residence visa holder. Dependents are defined as children, parents, domestic workers and close relatives

UAE Investment Visa (long-term residence), issued to foreign nationals making substantial investments in the UAE

UAE Retirement Visa, issued to elderly foreigners wishing to retire in the UAE and possess the necessary financial means of doing so

UAE Remote Work Visa, allows you to live in the UAE while you continue to work for your existing employer, outside the UAE
Apart from the aforementioned, there are also other types of residence visas:
Golden Visa

, issued for five or ten years to a special category of applicants including investors, entrepreneurs, specialized talents and researchers in various fields of science and knowledge, and bright students with promising scientific capabilities.

Green Visa

, a recently launched residence visa not reliant on employment and sponsorship. Holders of this visa may sponsor their immediate families, such as parents, spouses, or children. The Green Visa is reserved for investors, entrepreneurs, highly qualified people, top students and graduates.
New entry and residence scheme
The UAE Cabinet has also announced a new system of entry and residence, while providing detailed and comprehensive information on the types and conditions of entry visas and residence permits in the country. The new entry and residence scheme will offer unprecedented benefits to applicants and will come into force after 90 days from the date of its publication in the Official Gazette.
The new system for residence visas and entry permits offers new types of residence permits for investors, skilled employees, self-employment and family members. The new types provide customized benefits to each category. pic.twitter.com/7JI8qjMsKm

— UAEGOV (@UAEmediaoffice) April 18, 2022
What are the benefits of having a UAE residence visa?
Being a legitimate resident in the UAE will entitle you to:
What are the requirements of the UAE Residence Visa?
Conditions for getting a residence visa
A residence visa requires applicants who are 18 and above to undergo a medical test to prove that they are medically fit. They must also pass a security check and apply for an Emirates ID card from Federal Authority for Identity and Citizenship.
Required documents
The UAE Visa application form

, obtained online or through the relevant typing center

A valid passport

Two passport-size pictures, in line with UAE visa photo requirements

An entry visa

Proof of your sponsor's legal residency/UAE citizenship

Proof of medical fitness test

Proof of UAE health insurance plan

For family visas, include proof of family ties, such as birth/marriage certificates

For a work visa, your sponsor must include the work contract and copies of the company's valid trade licence and valid firm card

Any additional documents in accordance with the type of residence visa
How do I apply for Residence Visa in UAE?
In most cases, you simply don't—UAE visa regulations stipulate that a residency visa may only be obtained through your sponsor. For example, if you're an employee, your employer/company is your sponsor and they will be the ones responsible for applying and sponsoring your residence visa. 
Despite the Emirates ID replacing residency visas, the application process and fees for residency permits, including golden visas remain the same.
You are required to obtain the necessary entry permit to the UAE which can be obtained from one of the following:
The Federal Authority for Identity and Citizenship (ICA)

portal

 

The General Directorate of Residency and Foreigners Affairs (GDRFA) either

online

or in-person 
Once you've entered the UAE, your sponsor is the one who has to apply for your residence visa at the GDRFA of your emirate.
How much does the UAE Residence Visa cost?
Generally speaking, the fee for one year is AED 100. However, the fees will change depending on the duration of the issued visa. Please note that may be subject to change and you must also factor in the costs of medical insurance and insurance. 
As for the Golden Visa, the prices are AED 650 and AED 1,150 for the five and ten-year visa, respectively.
How to check the status of UAE Residence Visa?
To track your visa application, you need the application number and reference number. When you submit your visa application to any visa service provider, ask them to give you the application number and reference number so you can track the visa yourself through the channels mentioned herein.
Residence Visa renewal 
The UAE Government allows residents a grace period of 30 days to stay in the UAE after the expiry of their visas. The residence visa has to be renewed before the end of that period to avoid incurring fines.
Your sponsor must renew your residence visa before it expires. A renewed visa will let you continue living legally in the UAE without incurring fines or facing legal consequences for the same. The relevant General Directorate of Residency and Foreigners Affairs (GDRFA) allows residents a grace period of 30 days to stay in the UAE after their visas expire.
As per the UAE immigration's fines system, the penalty to stay on after the expiration of the grace period is:
AED 25 per day during the first 6 months (180 days)
AED 50 per day during the second 6 months (180 days) 
AED 100 per day after passing a year and more.
Remember that when the visa expires, your Emirates ID card issued by Federal Authority for Identity, Citizenship, Customs & Ports Security (ICA) also expires.
Residence visa renewal grace period 
The time limit to renew an expired residence visas is 30 days from the date of expiry. However, if there is a need to renew it a few months earlier (one to six months) for travelling reasons, you must first take special permission and approval from the relevant General Directorate of Residency and Foreigner's Affairs in the emirate that issued your visa.
Requirements for renewal
The conditions for renewing the residence visa are similar to those for sponsoring family members, getting a work permit and when your visa was issued for the first time.
Basic requirements are:
a sponsor with a valid residency permit
passing a medical fitness test for those above 18
insurance card (mandatory in Dubai and Abu Dhabi)
a renewed identity card issued from ICA, or an original receipt that you have registered with ICA to get a renewal.
The following documents are needed: 
online application or application through a registered typing office for renewal of residency permit signed by the sponsor, whether public sector, private sector company, or personal sponsor
original passport of the sponsored
photo of the sponsored.
For employers working in the private sector, the sponsoring company must submit the following additional documents:
a copy of a valid firm card
a copy of a valid trade licence
a copy of renewed labour card of the sponsored
a copy of labour card renewal receipt for those who reached (60) years and above.
Those sponsoring their families: spouse, children, parents and siblings (relatives of first and second degree) must present:
a copy of the husband's/wife's employment contract or company contract for investors
a salary certificate from the employer stating the employee's monthly salary
a legalised marriage certificate
a registered tenancy contract
latest utility bill.
They must also meet the
How to apply for renewal of Residence Visa?
The application process for both fresh visa applications and renewal remains the same. 
Once you have all the necessary documents, head towards: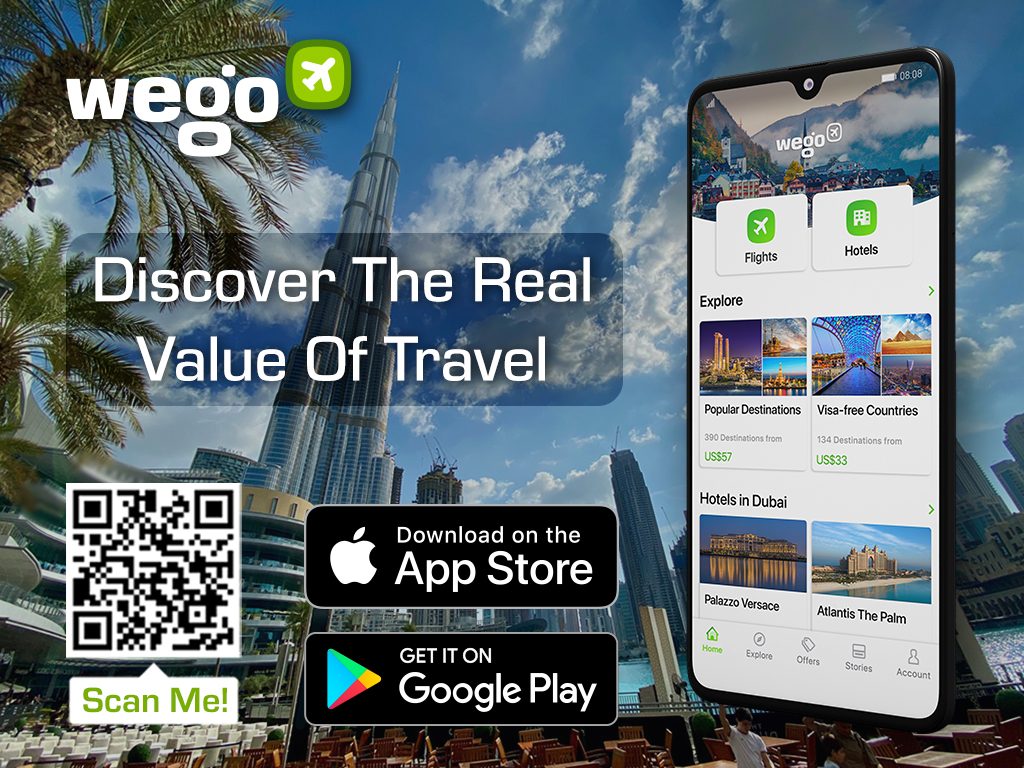 [Total:

201

Average:

4.5

]