This article is reviewed regularly (on a monthly basis) by Wego's editorial team to ensure that the content is up to date & accurate. 
Updated February 2023
The UAE provides multiple options when it comes to obtaining a visa. If you are not from a visa-exempt country, you can apply for a visa online. The UAE also issues an e-Visa, an official document that is electronically linked to your passport and permits travel to and from the United Arab Emirates.
Here is your guide on how to check your visa validity and status followed by the renewal process.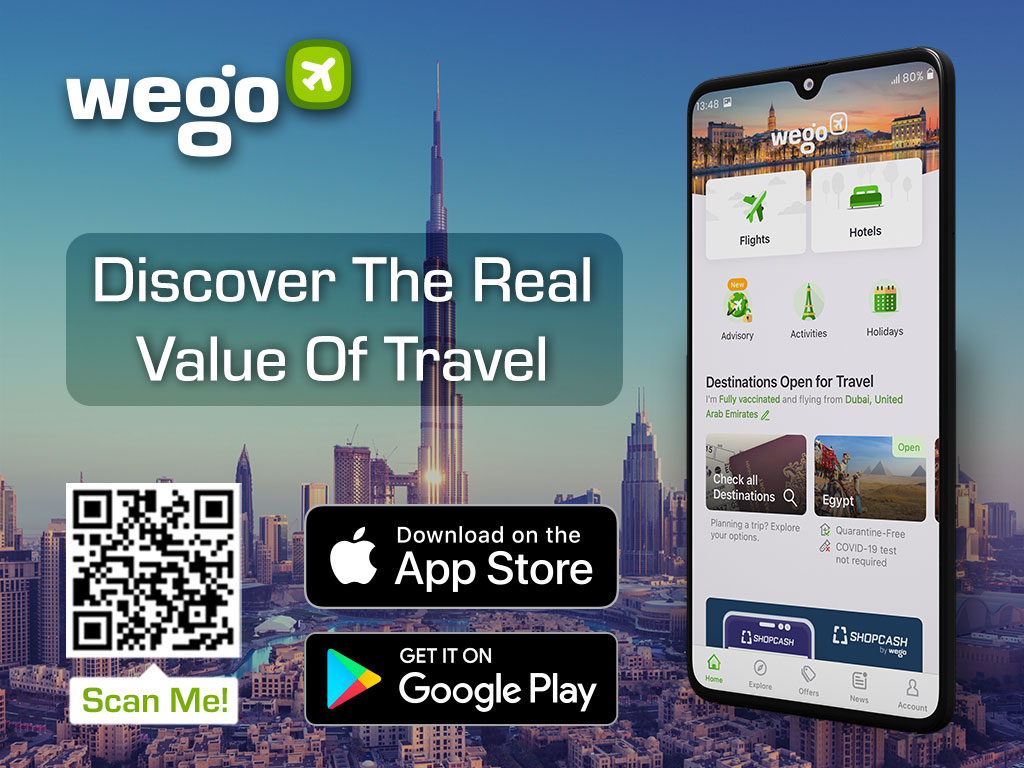 Please note: The Immigration department of the UAE has stopped the extension of UAE visit visas without first exiting the country. Visit visa holders looking to extend their visa must now exit and re-enter the UAE before being allowed extension. 
UAE visa renewal 2023
The process for renewing a visa in the UAE can vary depending on the type of visa you have and the reason for your extension. The process for renewing or extending a visa will typically involve submitting an application and required documents, paying any necessary fees, and waiting for a decision on your application.
UAE visit visa extension
According to travel agents based in the United Arab Emirates, an extension of the visit visas is longer possible from within the country. Instead, travellers will be required to fly out from the UAE and then apply for a visa extension.
As of now, no official confirmation about the new visa extension rule has been provided by the Federal Authority for Identity, Citizenship, Customs and Ports Security (ICP), but visa extension applications made from within the country have reportedly started being rejected.
UAE tourist visa extension
All forms of visit and tourist visas can be renewed for another 30 days once they have been applied for and approved by the competent authority.
Before the initial renewal expires, visitors and tourists can apply for a second renewal for AED 600 each time. Please keep in mind that this regulation does not apply to 90-day visit visa holders since they are only allowed to request a 30-day visa extension once.  Overstayers who do not renew their visas will be fined AED 50 for each day they are overstaying, starting 10 days after the visa expires.
However, the new rule for an extension does not apply to the following categories:
visitors and tourists who are residents of GCC countries
residents accompanying GCC nationals
those on special entry permits
those on 96-hour permits for special missions
As per the most recent regulations, it is now possible to renew a family or friend's visit visa for single and multiple entries for periods of 30, 60, and 90 days in the individual's account.
We've gathered all you need to know about Dubai and the UAE tourist visa extension in our dedicated article.
Budget-friendly ways of extending your UAE visit visa
As per the newest rules, extending a visit visa within a country is no longer possible. Visitors are required to exit the country and apply for extensions from another country. Travel agencies now come up with offers to extend your visit visa without spending too many costs under the new rules. There is a number of ways to extend a UAE visit visa.
Travelling to Oman by bus
This method can be considered as the most economical way to extend a UAE visit visa. Visitors can reach Oman by bus, which costs around AED 55 (USD 15) for a one-way trip. A visa to Oman will be required before the visitors arrive in the country. It typically takes two days to process the visa. By the time all travel arrangements to Oman are done, the UAE visa will have been ready.
Travelling from airport to airport
It is possible to have a UAE visa extension by traveling to neighbouring countries' airports. After a few hours, visitors can travel back to the UAE and get their visas extended.
UAE residence visa renewal
As announced by the ICP, the renewal of a resident visa with a validity period of more than six months is currently prohibited. The grace period after the residence visa expiry or cancellation in the UAE for expats has been extended from 30 days to 6 months. Therefore, expats now have 6 months to either amend their status and get another residence visa or leave the country. Fines do not apply during the grace period.
If you need to renew it sooner (one to six months) for travel purposes, you must first obtain special authorization and approval from the appropriate General Directorate of Residency and Foreigner's Affairs in the emirate where your visa was granted.
Overstay fee charge
The overstay fees for the visit, tourist and residence visas have been standardized at AED 50 per day.  There will also be an additional cost of AED 300 to issue an exit permit that must be paid by the overstayers.
UAE visa renewal status check
Dubai
You will need to visit the General Directorate of Residency and Foreigners Affairs (GDRFA) website to check your visa status and validity period.
For visas issued in Dubai, you can communicate with Amer service on the toll-free number 800 5111 if you live in the UAE. If you are in a country outside the UAE, call Amer on the toll-free number +9714-313-9999.
You can check your Dubai visa status through the GDRFA Dubai mobile app (Android or iOS) and upload your details on the app as required.
All other emirates
Once you apply for an entry permit or residence visa to Abu Dhabi, Sharjah, Ajman, Umm Al Quwain, Ras Al Khaimah and Fujairah, you can check the status and validity period of your visa on the Federal Authority for Identity and Citizenship website.
You can also contact the ICP at their toll-free number 600522222, for any inquiry regarding visa issuance, types and validity period.
Alternatively, you can refer to our article on UAE Visa Check 2022: How to Check Your UAE Visa Validity Status for a detailed overview of the visa validity status checking process in the UAE.
UAE entry permit extension
It is now possible to obtain an entry permission extension online via the Federal Authority for Identity, Citizenship, Customers, and Ports Security's (ICP) website or the Smart App. Those who meet all requirements and circumstances may be given an extension within 48 hours. Furthermore, the length of the extension is determined by the type of entry permit issued.
You have to follow these steps to apply for an extension:
register and create an account in the smart service system.
apply and pay the necessary fees.
However, the sponsored person's passport must be valid for at least 6 months, and the application for tourist entry permits should be handled by the relevant tourism firm.
A 30-day extension is allowed to be issued twice and costs Dh610. For GCC residents, the required application costs Dh260 and must be accompanied by a passport copy. If the permits fall into one of the following categories, the extension may be for more than a month:
Health care entry permits – which could be extended to 90 days for Dh510.
The entry permit of those who accompany GCC citizens could be extended for 60 days for Dh260
Study permits — which could be extended for 90 days for Dh610.
The new regulations also specified the length of stay for visit entrance permits. The period shall be determined based on the objective of the visitor's visit and at the discretion of the authority, and it must not exceed one year.
If there is a serious basis for the request and all costs are paid, the head of the authority might extend the visit entry permit.
Cancellation and extension of unused UAE visit visas
All international travellers to the UAE are now required to either cancel or extend their unused visit visas.
If for some reason, travellers are not able to enter the UAE within the validity period of their visit visas, they can apply for an extension of the validity period by 60 days. This should be done through the immigration portal itself and will cost AED 200.
If travellers who have not used their visit visa do not wish to get it extended, they will have to cancel it through the immigration portal. The immigration system has stopped automatically deleting old visa requests and now does it only upon the applicant's request. Therefore, unless the previous, unused visit visa is cancelled, travellers will not be allowed to apply for a new UAE visit visa. According to travel agents, cancellation of the UAE visit visa can cost anywhere between AED 160 to AED 300.